A vest is a must-have accessory in every cyclist's wardrobe. It can be used to keep out the cold if you head out early or late, to get additional protection on long descents, or as an extra layer to keep the right core temperature. And if you live in an area where the weather is changeable and unpredictable, the vest is a garment you'll wear all year round.
Just like other cycling clothing, there are a wide variety of vests made of different types of fabrics with different qualities and properties that can be used in specific circumstances.
Lightweight windproof cycling vests can be easily tucked away in the rear pockets when not in use and are a perfect choice for spring, summer and fall, if it's not raining or the temperatures are not too low.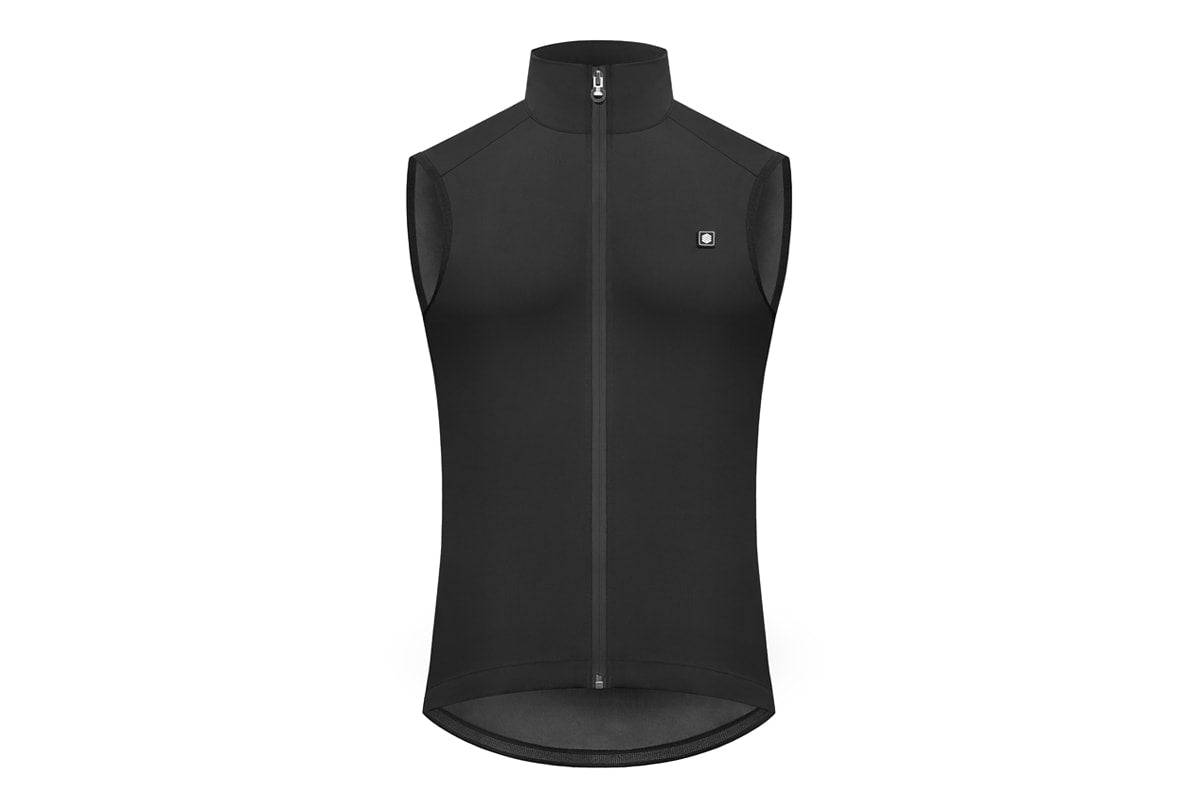 If you are facing rain and cold, you need a water-resistant cycling vest such as the Siroko SRX Pro Layer, which, in addition to wind protection, also protects you from the rain and keeps your body heat in without compromising breathability. Its features are as follows:
FABRIC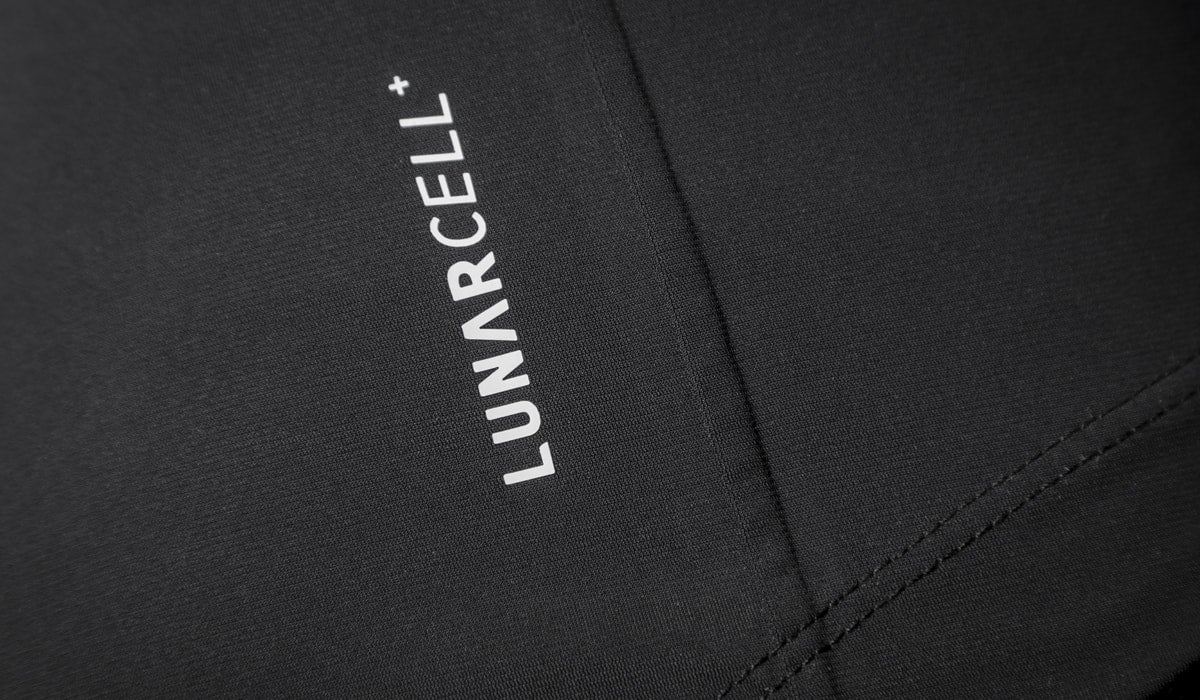 LunarCell+ fabric with 5 000 mm water resistance rating and 5 000 mvp breathability rating. These two parameters are explained in more detail below.
Double-layer fabric. The outer layer is made of polyamide and elastane, and the inner layer is a TPU (Thermoplastic polyurethane) membrane.
The weight of the fabric is 195-205 grams/m2. A size M vest weighs 198 grams.
DETAILS
Internal, flat, sealed seams to keep water out.
Polyurethane zipper, also sealed and with a large puller tab for easy grip with gloves and better gliding.
Access to the rear pockets of your cycling jersey designed to prevent water from seeping in, but without hindering hand access.
Rear reflective detailing.
Elastic waistband and sleeves.
Internal silicone anti-slip band at the bottom hem to keep the vest in place.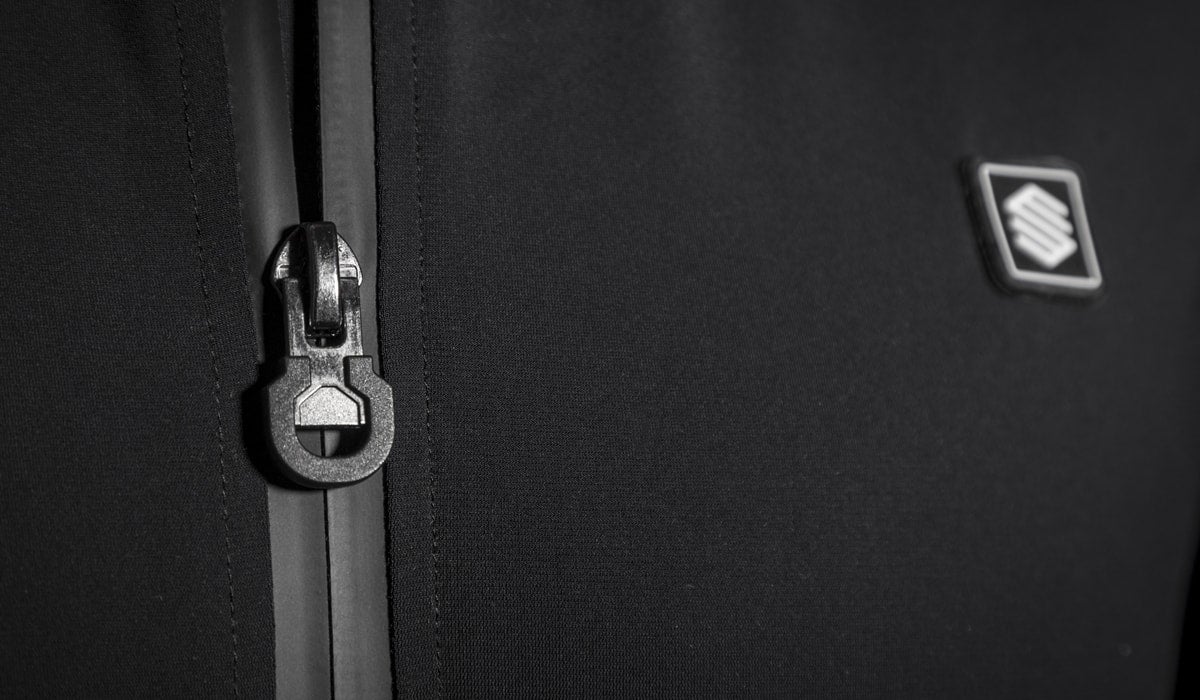 This vest is designed to provide extra warmth and protection compared to the more basic cycling vest styles.
LunarCell+ fabric provides protection against rain and road spray, both at the front and back.
The backside of the vest features a drop tail, which means it is slightly longer to adapt to the rider's position on the bike and protect both the lower back and the buttocks.
Choosing the right size of a cycling vest is very important, as it has to fit as snugly as possible to avoid flapping in the wind and/or water getting in if it is too loose.
If folded properly, it fits in the middle pocket of the jersey easily, but it's not as simple as with our ultralight windproof vests. The SRX Pro Layer vest requires a little more effort. You can always just tuck it under your jersey and fold it up nicely when you stop. 
WATER RESISTANCE AND BREATHABILITY
As promised, we will briefly explain these two parameters: 5000 mm water resistance and 5000 mvp breathability rating.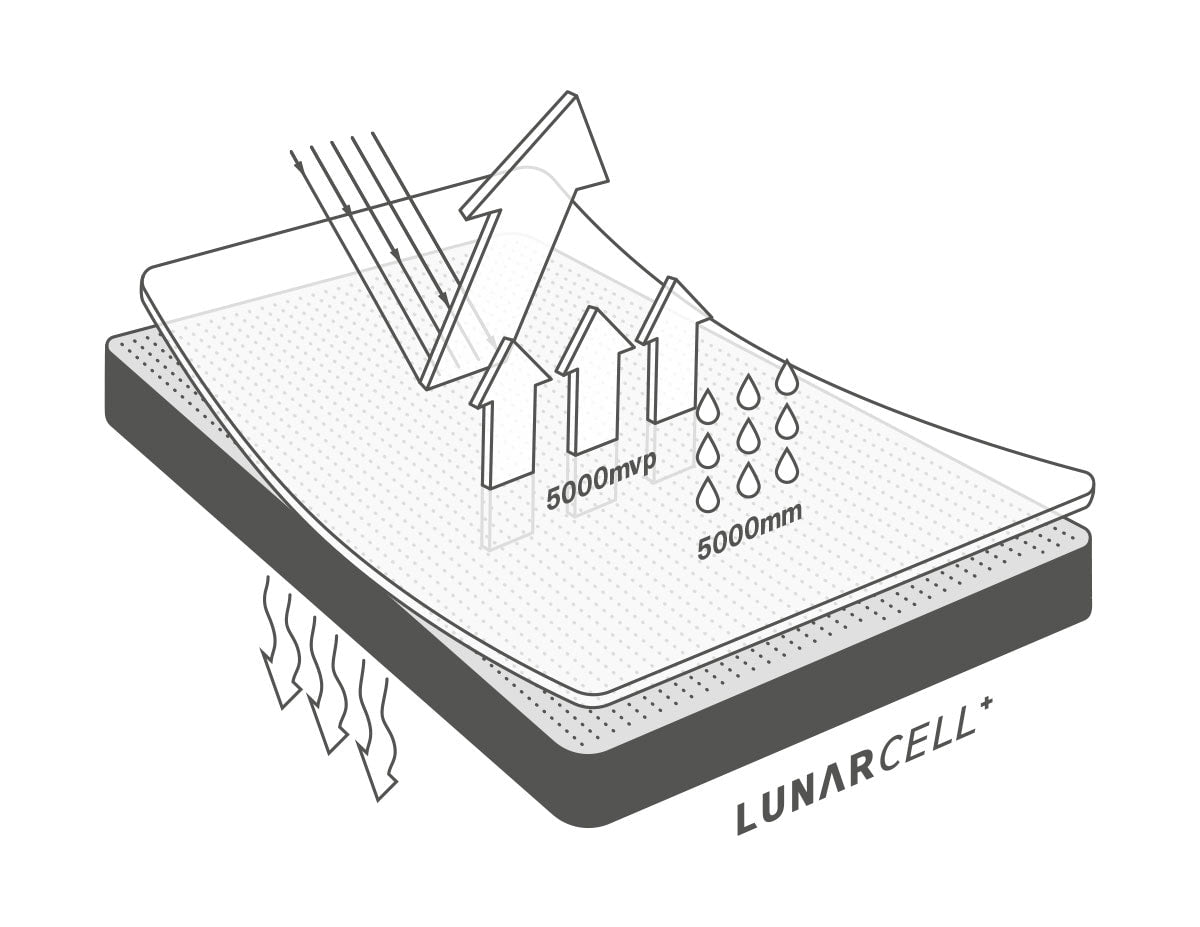 We don't call it waterproof, because if we understand waterproof as something that never lets any water through, then there aren't many truly waterproof things. Certainly, no cycling garment is among them. We often assume (or are led to believe) that clothing or accessories are waterproof, and that's where the problem lies. We buy a waterproof garment, we put it on, we get caught in the rain and, although at first it seems to be fine, after a certain amount of time (or a certain amount of water), everything starts to get wet and we are disappointed, we simply feel cheated.
Therefore, we should talk about water resistance on a scale of ratings that helps us see the true waterproof qualities of what we are buying. To measure the water resistance of a fabric, a test is carried out in a laboratory by subjecting a piece of that fabric to water pressure. There are different methods. One is called the water column. Here is a video explaining what it is:
A tube is placed on top of the fabric. It is filled with water to increase the pressure until the liquid passes through. Its resistance is indicated by the height in millimeters that the water reached in the tube at the moment it started to leak. Here is another video to make it clear
In this other video you can see the same test, but performed in a different way, using a machine that increases the pressure of water that is pushed against the fabric:
In the case of the SRX Pro Layer vest that figure is 5000 mm. For the sake of comparison, a membrane like Gore-Tex is 28,000 mm. In other words, this vest can withstand splashes and light to moderate rain.
Let's also bear in mind that if pressure is applied to the fabric, i.e. when putting on a backpack or due to a strong wind, the water resistance decreases.
Wear and tear, stains or rubbing also affect the properties of the fabric, so it is important to take care of the vest following the instructions on the label.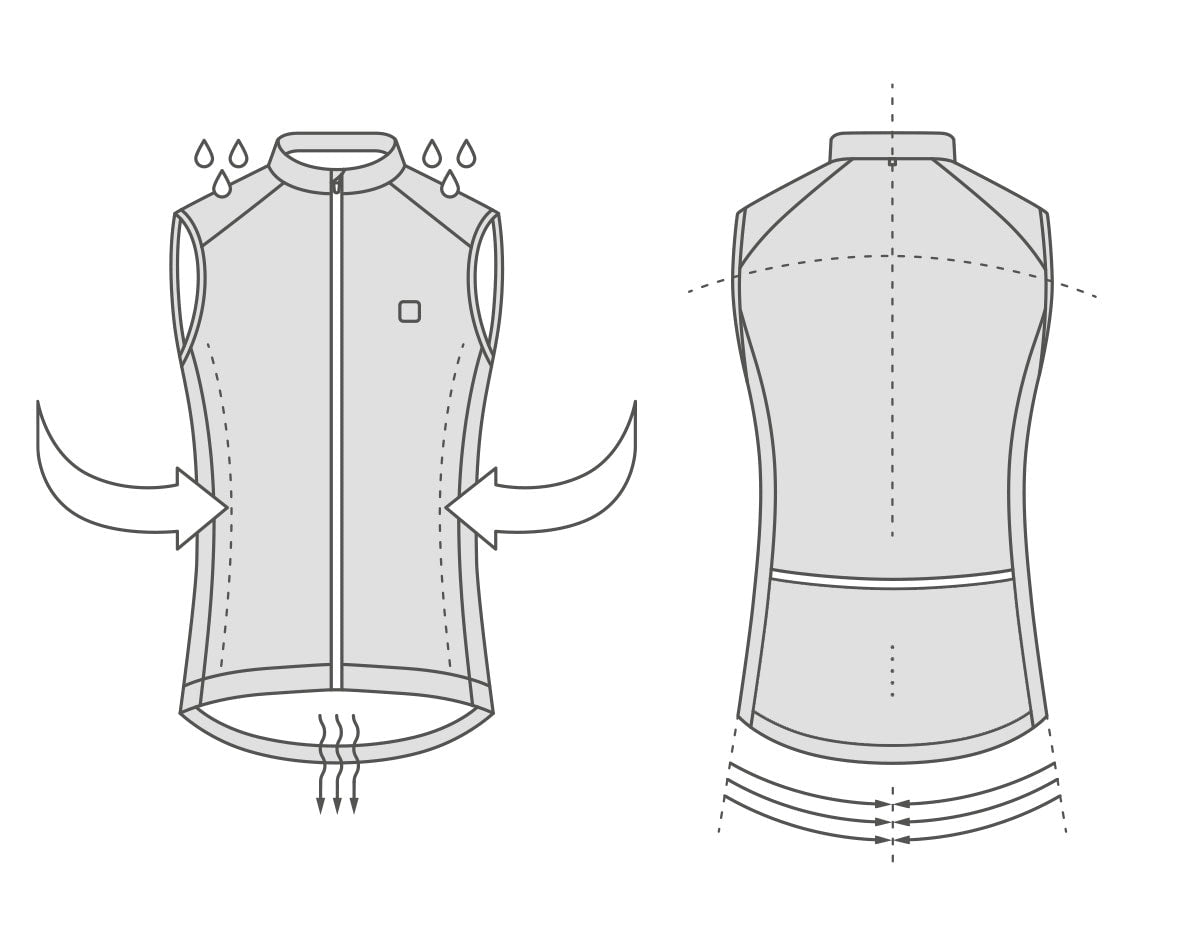 Let's move on to the second figure: the breathability rating of 5000 mvp. MVP is the acronym for Moisture Vapor Permeability and it indicates the ability of the fabric to wick away moisture (mainly sweat) to keep us dry. The breathability is given in grams/m2/day. Higher number = more breathability. 

As we have already explained in previous articles, sweat is our body's natural air conditioning when it overheats and garments must allow moisture-wicking. This is why a balance between water resistance and breathability is crucial. In short, a plastic raincoat is an ideal choice if it rains a lot and you're standing around waiting for the bus, but if you start pedaling, you'll end up stewing in your own juices and eventually freeze to death. Therefore, in cycling clothing, breathability is paramount. Hence, we must look for a water resistance rating suitable for different circumstances, bearing in mind that with enough water, time and pressure, any garment will end up soaking through. That's why when it rains a lot it's better to turn to your indoor bike trainer rather than look for protective clothing. For light to moderate rain, our SRX Pro Layer vest will let you ride safely and comfortably.