There's no magic formula or one universal solution in terms of cycling clothing. That's why in our guide to spring cycling apparel and equipment we have described a variety of items, from head to toe, so that everyone can check out the options they have and find the combination that best suits their needs, regardless of their level. We would like to expand on this guide by giving you these 7 tips to help you make the best out of your own cycling apparel or any new equipment you're planning on getting for the spring:
Take a look at your wardrobe first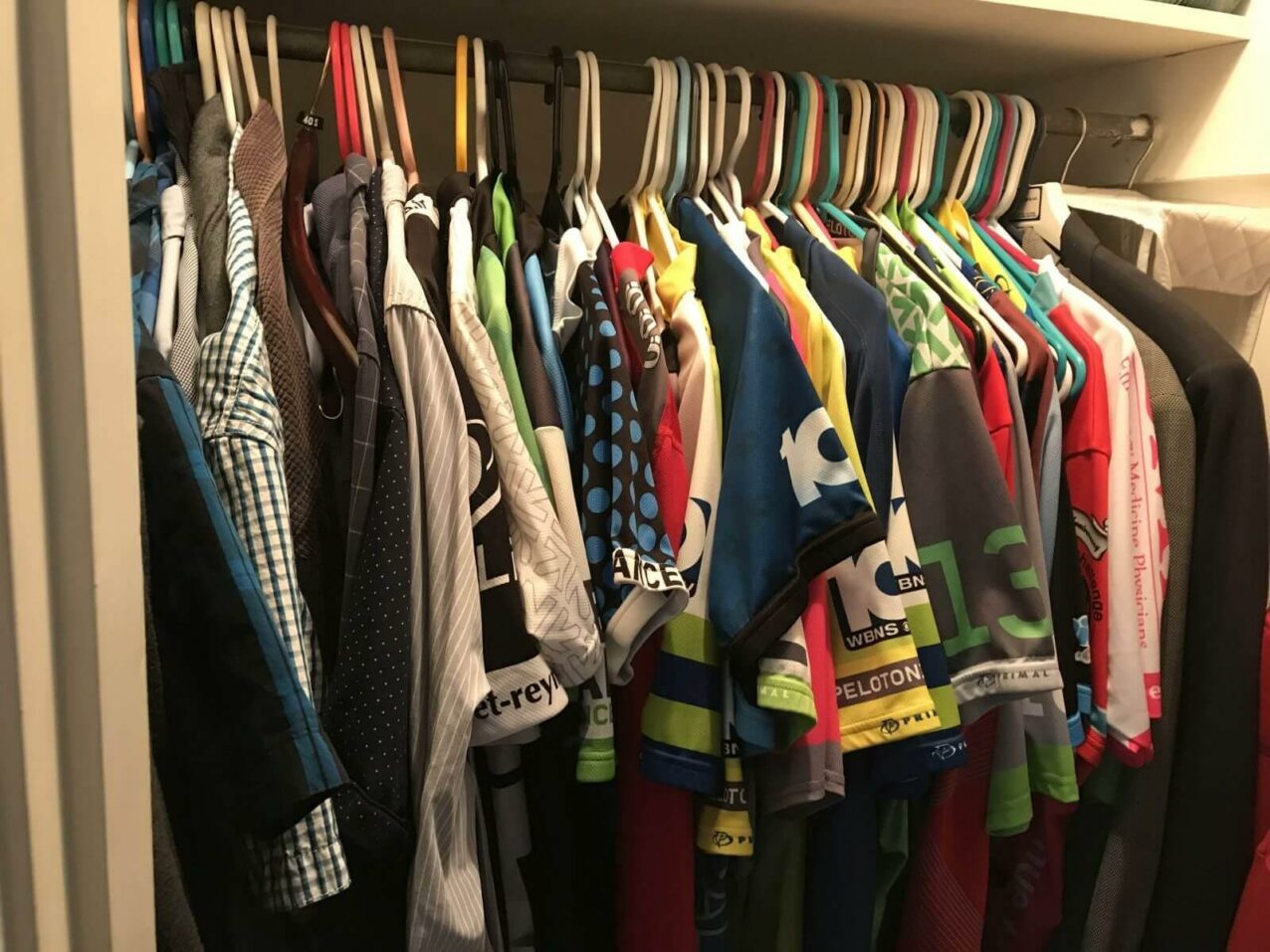 Before making any purchase, take a look at all the cycling equipment you have in your wardrobe or your drawers. There is a chance that if you combine some of your winter and summer clothes you might actually get all you need for the spring. It is not always necessary to buy specific clothing, and sometimes all you have to do is give what you already own a try, and see if it does the job during the ride. For instance, you can combine a summer base layer with a thermal cycling jersey or winter jacket, or a winter base layer with a long sleeve summer cycling jersey.
Versatile and practical clothing
But what if you can't find a perfect solution within the clothes you already have? The key thing when purchasing cycling apparel and equipment for milder seasons (spring, fall or areas with mild winter weather) is for it to be as versatile and practical as possible. For instance, a combination of a merino wool short sleeve base layer with a pair of thermal arm warmers and a cycling vest can make the most out of our short sleeve cycling jersey, letting you wear it for a larger part of the year. Such an outfit can be just enough for some spring-like types of weather. For other types of climates, it might be better to use a long sleeve thermal cycling jersey and match it with a summer base layer and vest. You can also wear the same thermal cycling jersey for lower temperatures, together with a merino wool base layer and a cycling vest with more thermal protection and water-resistance.
The more versatile a piece of clothing is the better, no matter the original purpose it has. For instance, a neck warmer can serve as a cap to protect your head or as a headband covering your ears.
Layer up for spring!
We have already mentioned this plenty of times here, but it never hurts to add a reminder. Layering your clothes is especially important in the spring (and in the fall), because outdoor temperatures can vary about 10 degrees or more throughout the day. Plus, our bodies start generating heat as soon as we begin to pedal.
By layering up, we can simply take something off if we're hot or put something on if it's getting cold. If you go out when it's hot, the sky is perfectly clear and blue, don't get too confident. Always take warm clothes with you in your pockets, just in case. This brings us to our next tip.
Take pros as reference… but only when they're training
Try not to follow pro cyclists' steps when they're competing in late winter and early spring. First, because they ride at high intensities, generating so much body heat that too many layers of clothing would be self-defeating; second, they have support vehicles around them at all times, in case they need to take off or put on clothes throughout the day. Pay attention to the pros only when they're training outdoors in late winter and in the spring. This way you'll see how they warm themselves up and how they protect their bodies by layering up, adapting to any weather conditions and to the intensity of the workout.
Light and well-folded clothes
Since we do not have a support vehicle following us around every time we go out, and the room in our pockets is quite limited, choosing light and compact clothes is key. They need to be packable, easily foldable, and take up as little space as possible so that we can put them back easily inside the pockets of our cycling jersey or jacket. This is not always possible while on the bike, but if we stop and take a few minutes to fold what we have just taken off to fit it in our pockets, we will avoid problems such as losing something on the way or having an accident.
Everything in its place
Sometimes, the lack of space in the pockets of our cycling jersey comes from keeping other stuff in them.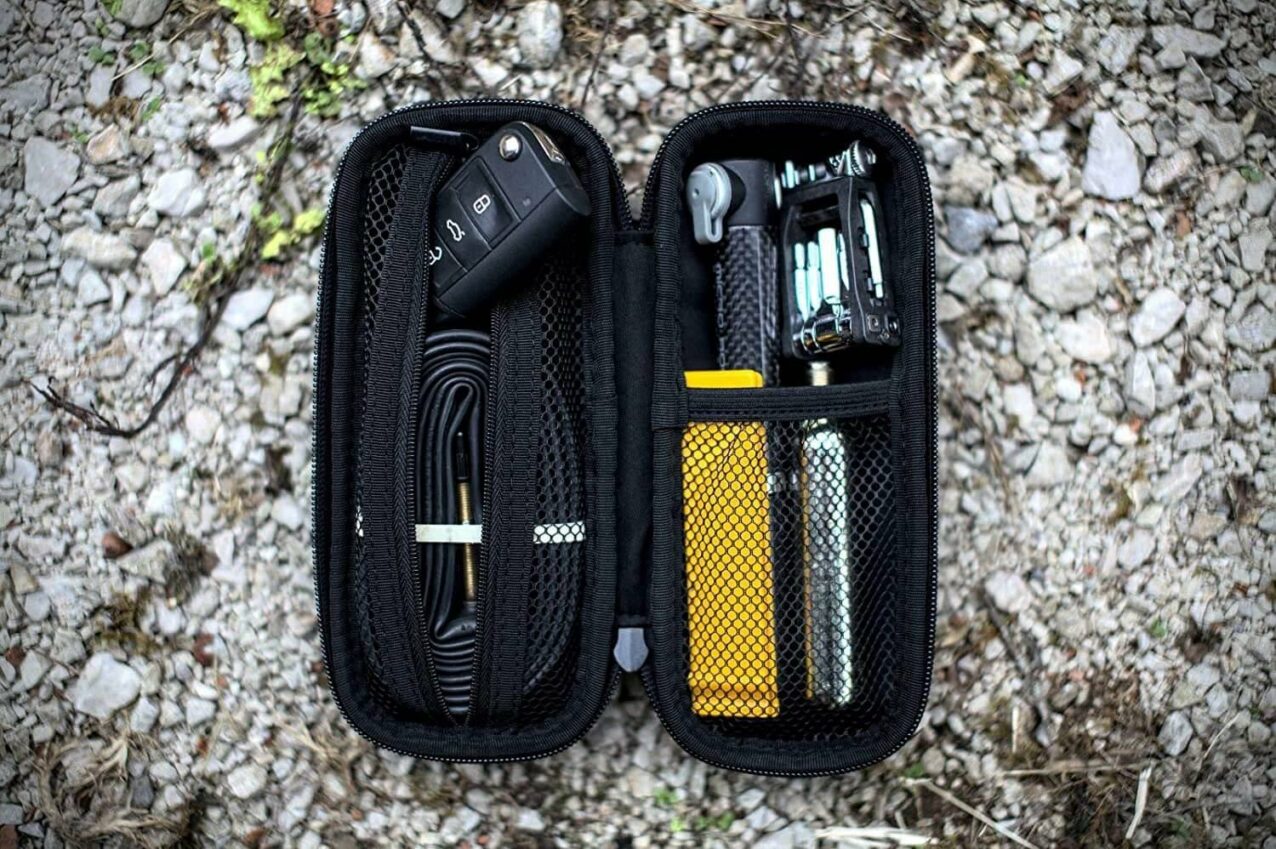 Use a saddle bag or a tool storage bottle or pod to keep your tools and spare parts; this way you'll save space in your jersey pockets.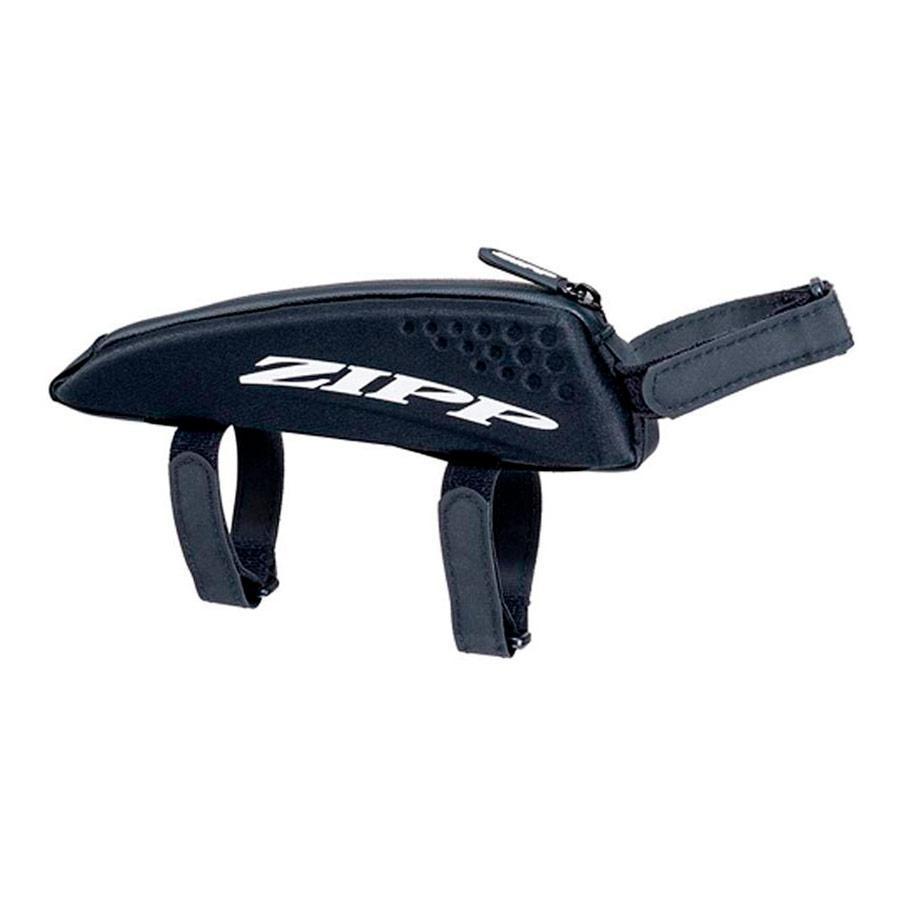 If you are still short of space in your pockets because you are carrying a lot of snacks, you have two options: one is carrying less food or just a couple of energy gels in case of emergency and stopping along the way to buy something to snack on; the other one is installing a frame bag between the stem and the top tube. You can carry a lot of snacks in it and, depending on the size of the bag, you can even use it for your phone, tools, etc.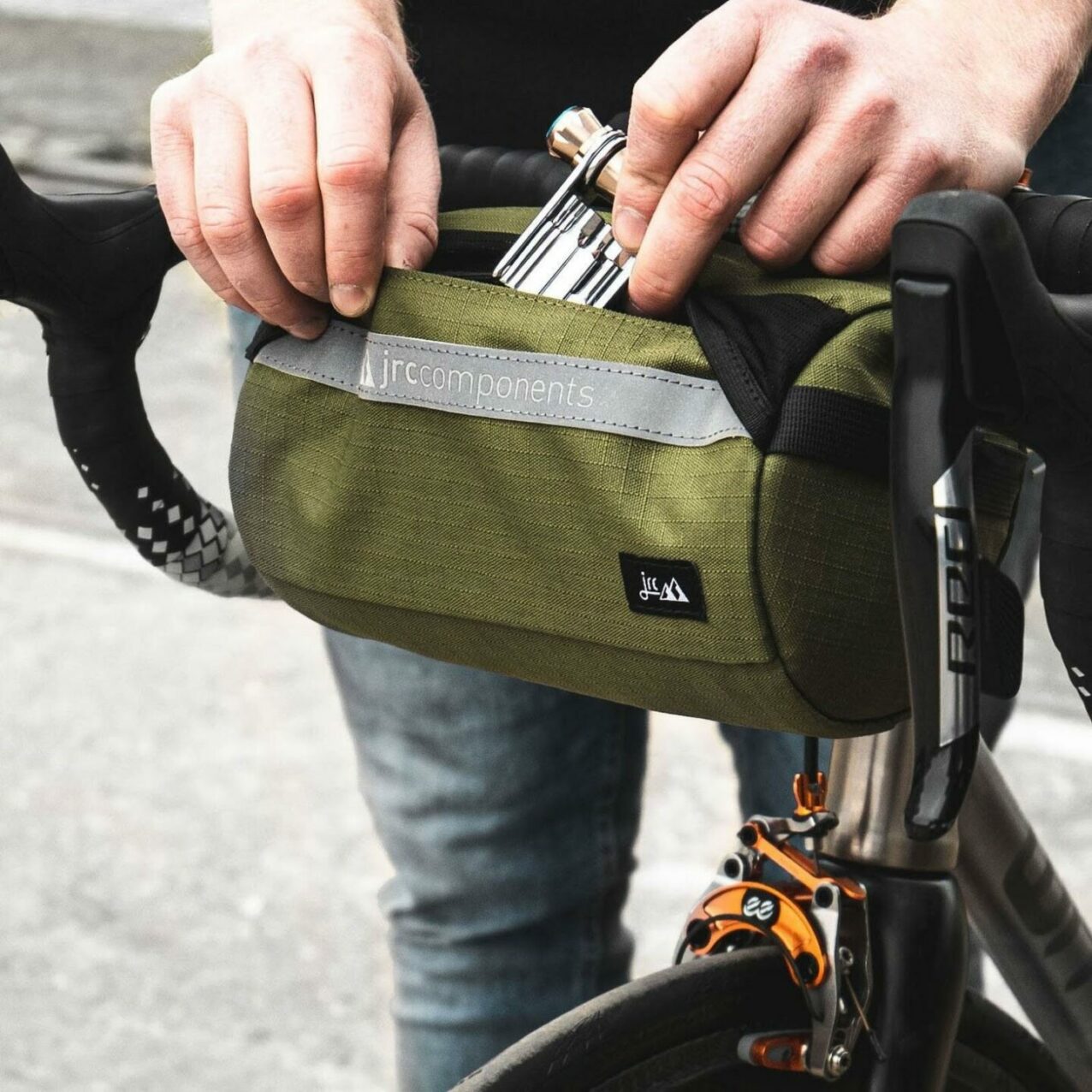 A handlebar bag is a great choice for really long outings, as you'll need a lot of space for food, spare parts, emergency clothes, a rain jacket, etc. Perhaps it is not the most aerodynamic solution, but it surely comes in quite handy. 
Put your comfort first, no matter what people say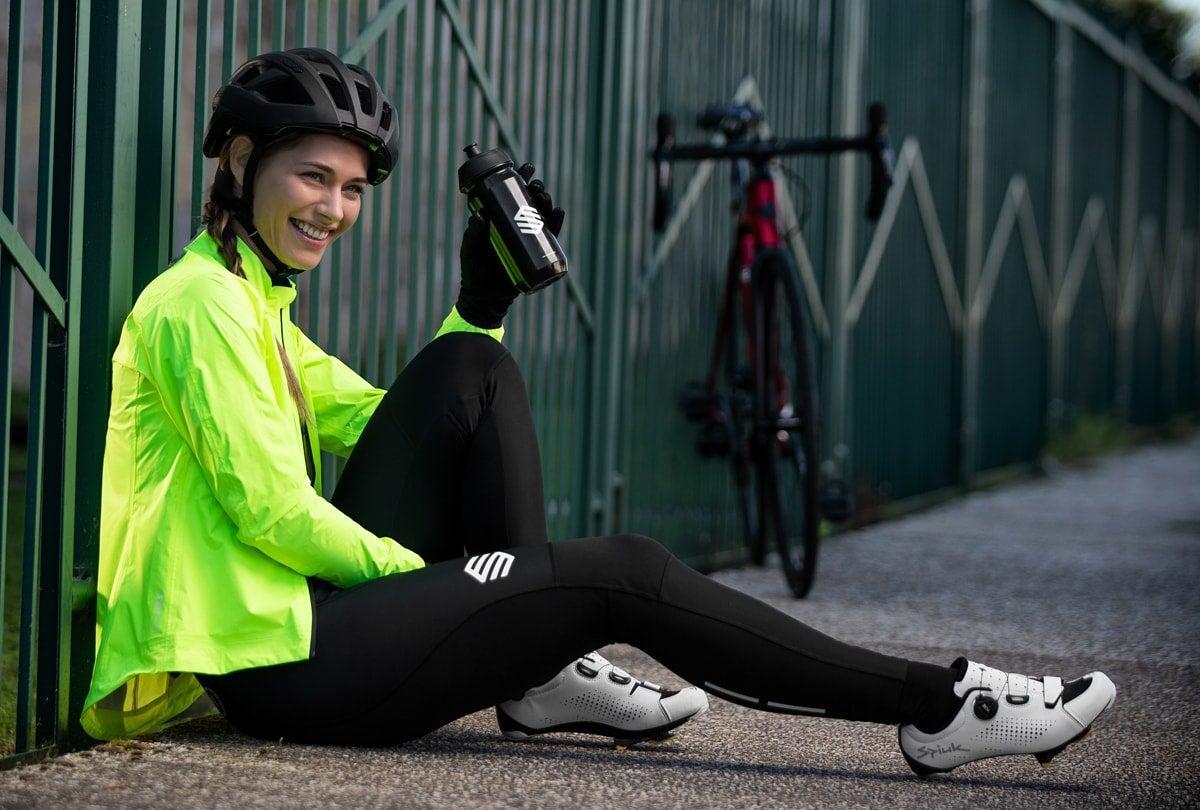 Keep in mind that it is always better to be hot than to be cold. Therefore, you should always dress warm from the start or carry enough clothes in case you need extra protection on the way. Sweat and moisture from being overly dressed is easier to withstand than being cold. And if you're feeling hot, all you have to do is take off one of the layers and keep going. However, if you're cold and you don't have extra clothes to put on, not only won't you enjoy the ride, but you will also compromise safety, concentration and reaction capacity.