If you've ever wondered what to wear in the spring, then welcome to the club because we can assure you that anyone who cycles during the spring months has either been hot or cold at some point during an outing. You may even have experienced both of these uncomfortable feelings on the same day. That's why we've put together this brief guide to make sure you're not dressed overly warm, but not lacking layers either. We've reviewed the key items of clothing you need to enjoy a season that is as unstable as it is beautiful when it comes to cycling.
But first, a reminder of what we always say: there is no such thing as a one-size-fits-all solution. Every cyclist is different and the best way to find the optimal spring cycling clothing and accessories for your needs is to rely on your own experience and the experience of other cyclists in your area.
Neck warmer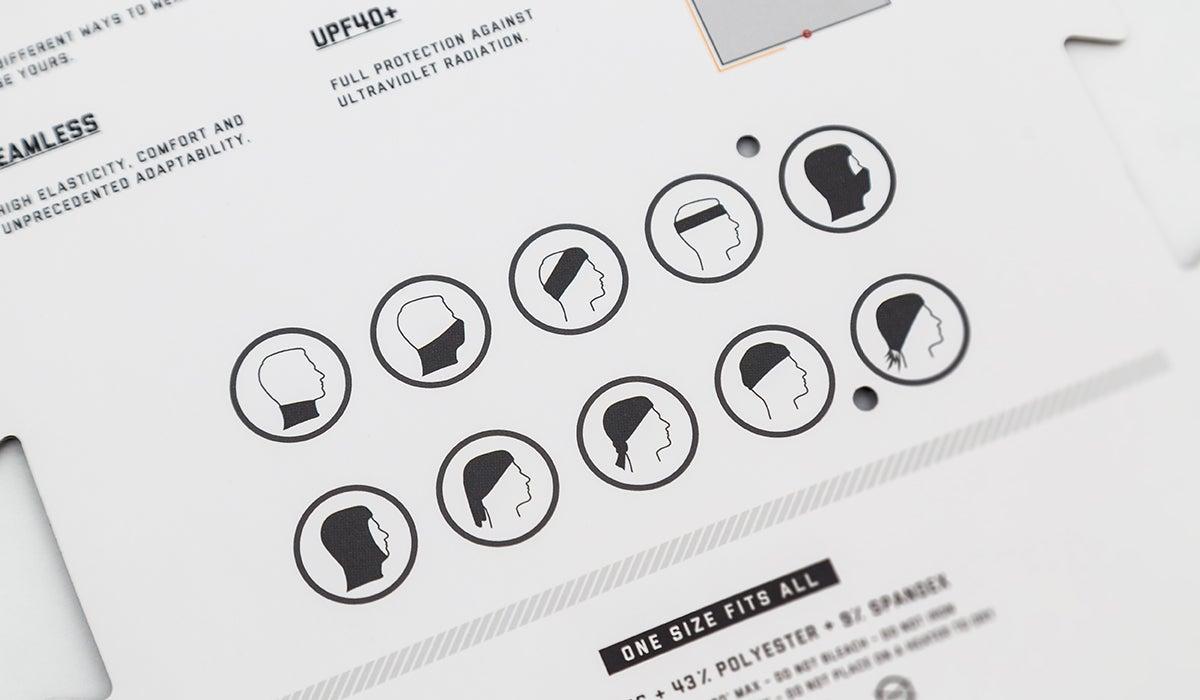 A neck warmer is a must-have accessory in spring. It is lightweight and compact, it can be easily folded and tucked away or attached to the handlebars, and it has more than one function. Not only does it protect the neck, but it can also cover the ears, nose and mouth. If your neck is already protected by a cycling vest or a high-collar cycling jersey, you can use it folded as a headband to protect your head and ears.   
Cycling arm sleeves and arm warmers
You will find models featuring different fabrics and thicknesses. Siroko offers two different models so that you can adapt to different temperature ranges. The Climatik is a perfect style for hotter days, while the Coldblock has been designed for temperatures between 8 and 15 °C. If you want to learn about all the advantages of this versatile accessory, we explained in detail how and when to use cycling arm sleeves and arm warmers in this blog post.  
Lightweight full finger cycling gloves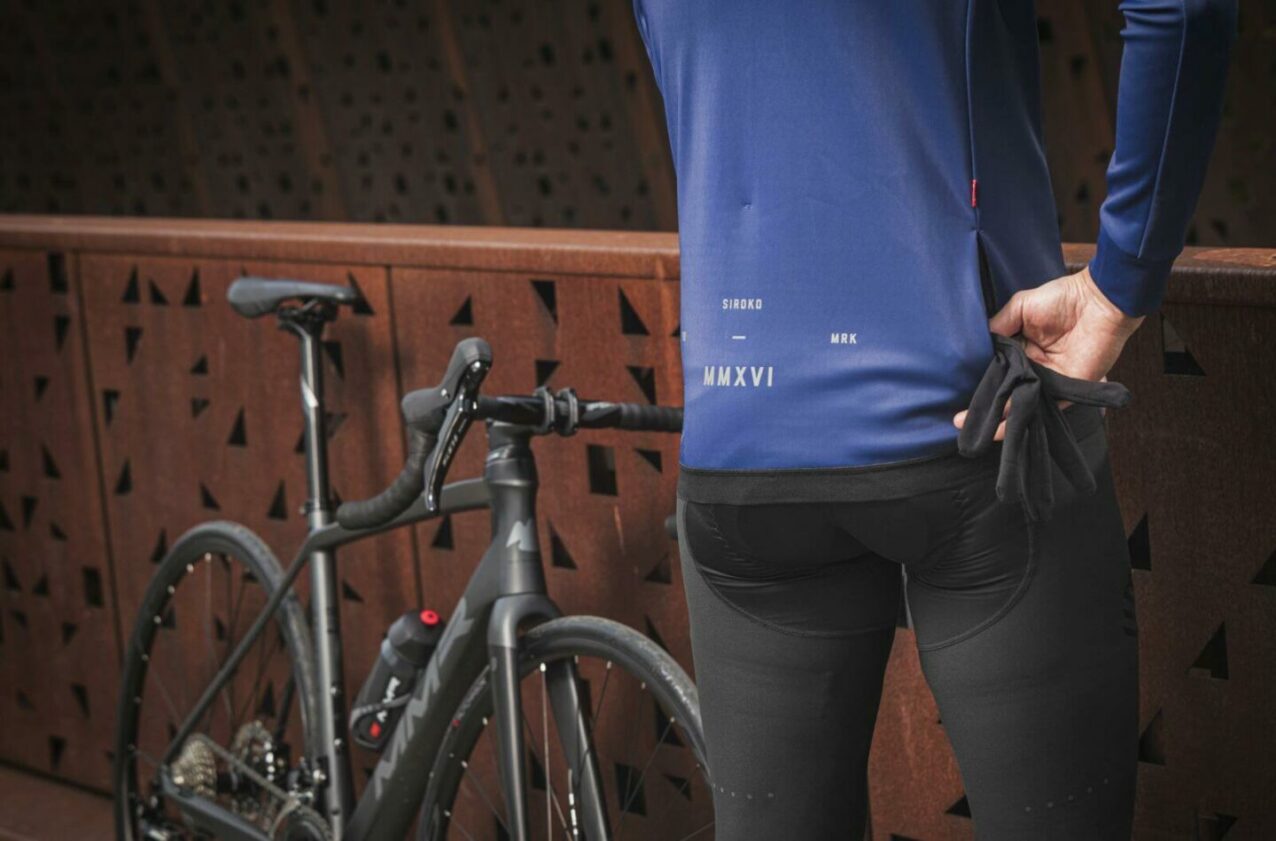 Winter gloves are great first thing in the morning in spring, but when the temperature – both our body's and outside – starts to rise, the gloves get too hot and our hands end up soaked in sweat. If you take them off, it's too cold and after a while you'll want to put them on again. Solution: Lightweight full finger gloves or transitional gloves.
Long sleeve cycling jersey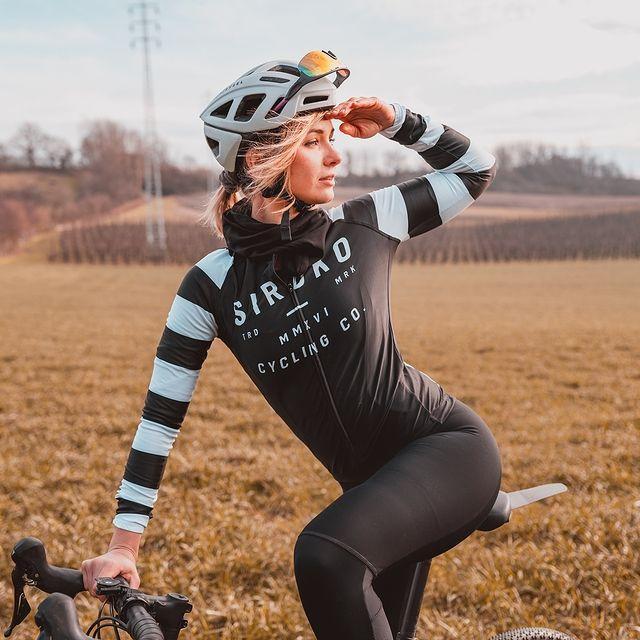 And here comes another option, a direct competition for the arm warmers and a source of doubt among cyclists: the long sleeve jerseys. There are several styles available and here is a guide on when and how to use each of them. For example, Siroko's M4 thermal cycling jerseys are perfect for cold-sensitive cyclists or regions where the spring weather is not very hot. On the other hand, the long-sleeved SRX jerseys work wonders in warm climates and for cyclists who tend to get hot or those who train very hard. The M2 line, with a slightly thicker and more insulating fabric, is an in-between option. 
Base layer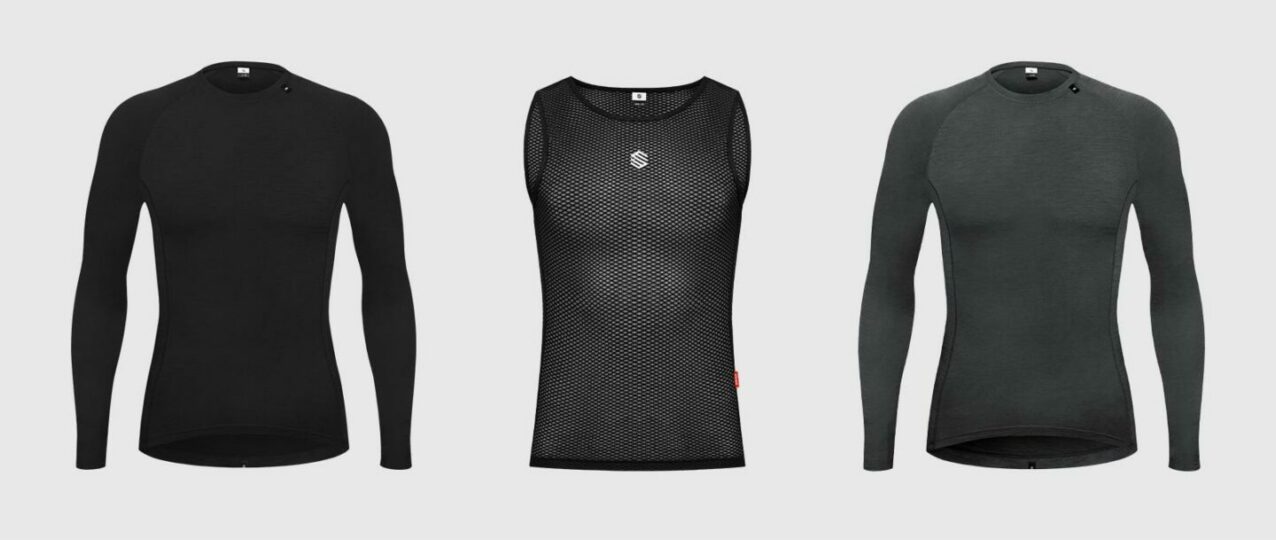 There are various combinations of layers, depending on what we choose as our first layer. For instance, a merino wool base layer (either long or short sleeve) in spring will give us enough extra protection against the cold, allowing us to simply add a light summer jersey (long or short sleeve) as a second layer. A mesh base layer, on the other hand, will keep us dry in warm weather, but if it's cold we might need a thermal mid-layer such as a Siroko M4 jersey.
Cycling vest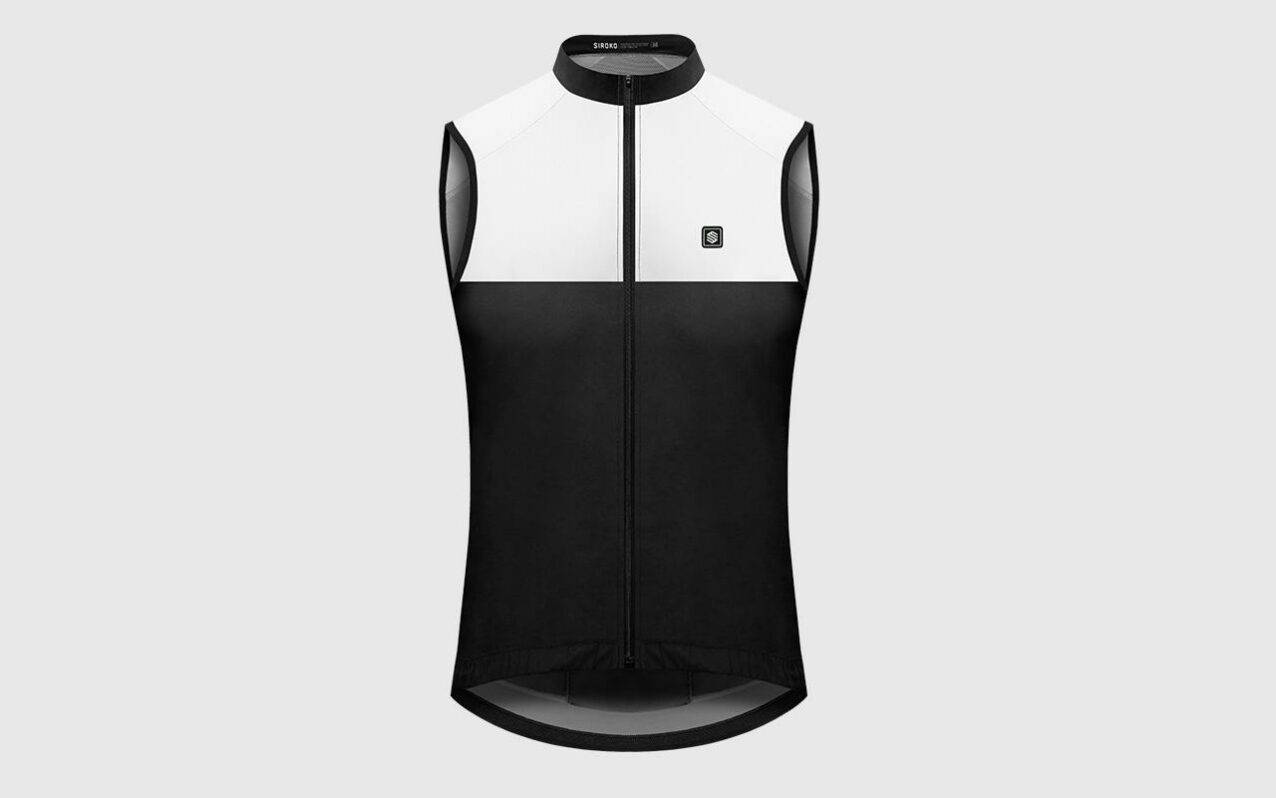 One of our first blog posts talks about when to use windproof cycling vests. Being one of the most versatile and popular garments, it can be used all year round, but spring is when you will get the most out of it. Just like the arm warmers, a vest is easy to put on, take off and tuck away, it takes up little space and allows you to regulate your body temperature. Siroko offers two options: the ultralight cycling vest and the SRX style with thermal and rain protection.
Rain jacket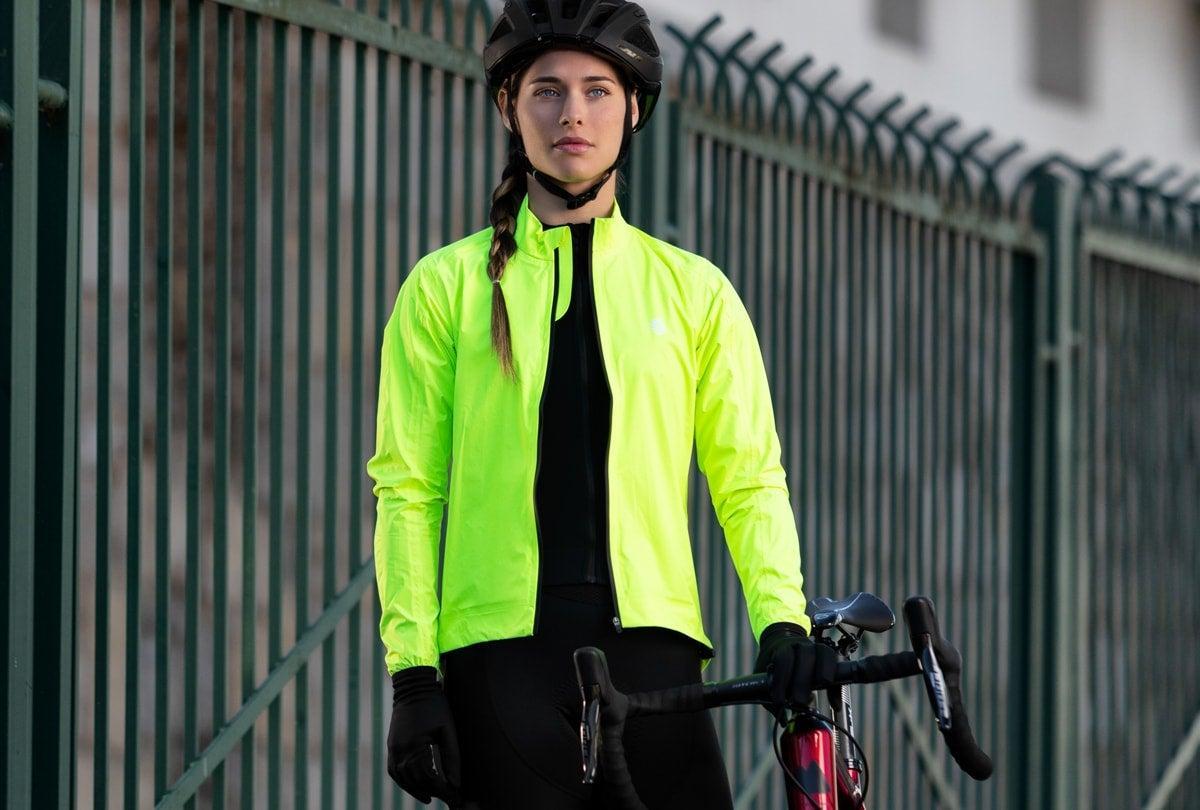 Spring is a season when it tends to rain a lot and the weather can be changeable. A lightweight, packable rain jacket that folds into the jersey pockets comes in handy not only when it rains, but also as a substitute for a cycling vest. However, being highly water-resistant, it is not as breathable as a vest, so use it only when need be. Here is a buyer's guide to cycling rain jackets in case you need more information.
Bib shorts + leg or knee warmers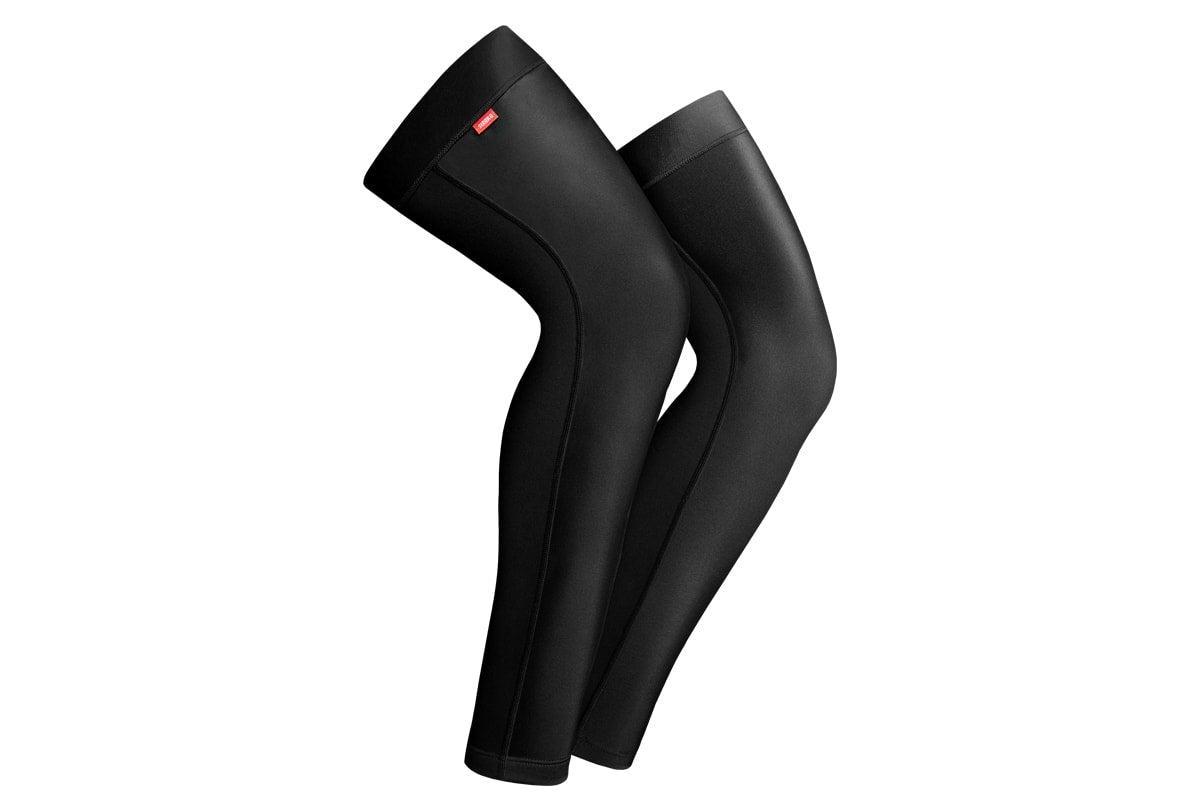 Spring would have to be very cold to make us put on bib tights. The usual solution at this time of the year is to wear bib shorts combined with knee or leg warmers. Actually, we are more in favor of the latter because if it's cold enough to wear knee warmers, why cover the leg just around the knee? Covering the whole leg is way better, since the process of taking off and putting on the knee warmers is the same as for the leg warmers.
Toe covers – Belgian booties – Merino socks
What happens to our feet is similar to how our hands feel in winter gloves. If we wear winter overshoes in spring, we get great thermal protection and insulation, but our feet will most likely end up drenched in sweat. However, if you don't protect your feet, your toes will freeze. That's why toe covers are the perfect accessory in spring. If what you're looking for is getting your foot protected, use a belgian bootie, which is a kind of sock that acts as an overshoe. If you combine any of the two options with a pair of merino socks, you will achieve a higher level of thermal insulation.