Everyone is born a beginner. Even the most experienced road cyclists who start mountain biking make rookie mistakes. Follow this basic guide to have fun on MTB from the very first moment, because if there is one thing that defines mountain biking, it's how entertaining it can be. Here's our first tip: 
Have fun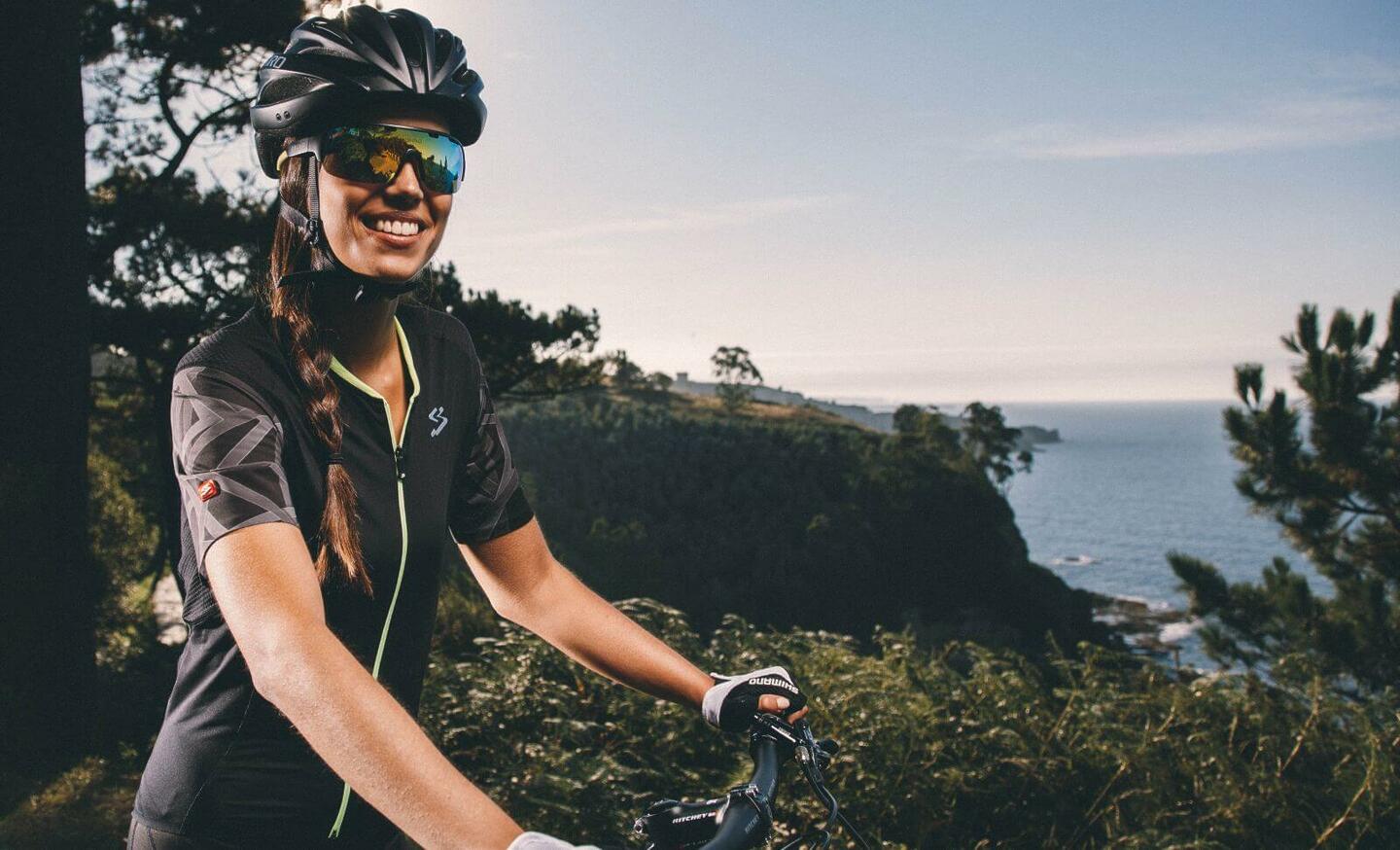 Mountain biking is pure adrenaline and fun being in contact with nature, so forget about challenges and training to begin with. The first thing to keep in mind is that you go out and pedal to enjoy the ride. There will be plenty of time to push yourself and sweat on your mountain bike, but if you don't end the first day with a big smile on your face, it will be hard to get back on the saddle.
Choose the right bike
Choose a mountain bike that suits you and your needs to avoid disappointment. In a nutshell:
Choose the right size.

Here is a guide

, but it is best to ask for advice at the store where you are buying the bike both to get the right size and to adjust the bike to your measurements.

Rule out enduro or downhill mountain bikes right away.

These modalities are too "radical" for a beginner. A

cross-country mountain bike

(hardtail or full-suspension) is perfect to get started. A

down-country mountain bike

(a full-suspension cross-country bike with a little extra shock damping) is another great option for MTB rookies as it adapts easily to different types of terrain.  

Forget about 26″ and 27.5″ bikes (you'll find great bargains on the second-hand market precisely because they're so hard to sell).

29″ wheel size is the standard nowadays.

If you are rather short, a 27.5″ may work well for you.  

Front suspension no matter what. 100 mm minimum.

Consider a full-suspension model for extra comfort or if you often have to deal with rough terrain, but bear in mind that they are more expensive and heavier.

Aluminum or carbon?

An aluminum MTB with good components is better for a beginner than a carbon bike with poorer-quality parts.

Flat vs Clipless Pedals.

If you have a road-cycling background, there's no doubt: clipless. Choose flat pedals only if you have no experience whatsoever and you are planning to ride on easy trails or tracks. Otherwise, it's always better to use clipless pedals and practice clipping in and out, which brings us to the next point:
Become familiar with your mountain bike
Now that you have your brand new bike, learn how to use all of its components: clipless pedals, gears, brakes, suspension, etc. Try it out on flat, easy terrain to see how everything works before going off-road. 
Keep in mind that the bike behaves and responds differently depending on the terrain and conditions (dry on a firm road, dry on gravel or sand, damp and muddy or simply wet). Each situation has many variables, and in addition you must consider additional factors such as whether you are climbing, descending, riding on flat ground or cornering. Everything might affect your bike's performance, which is why you should…
Be careful and realistic
Especially the first few times you get on your new bike. Overconfidence is one of the biggest mistakes a cyclist can make, regardless of their experience. Don't try to go too fast, too far, too soon.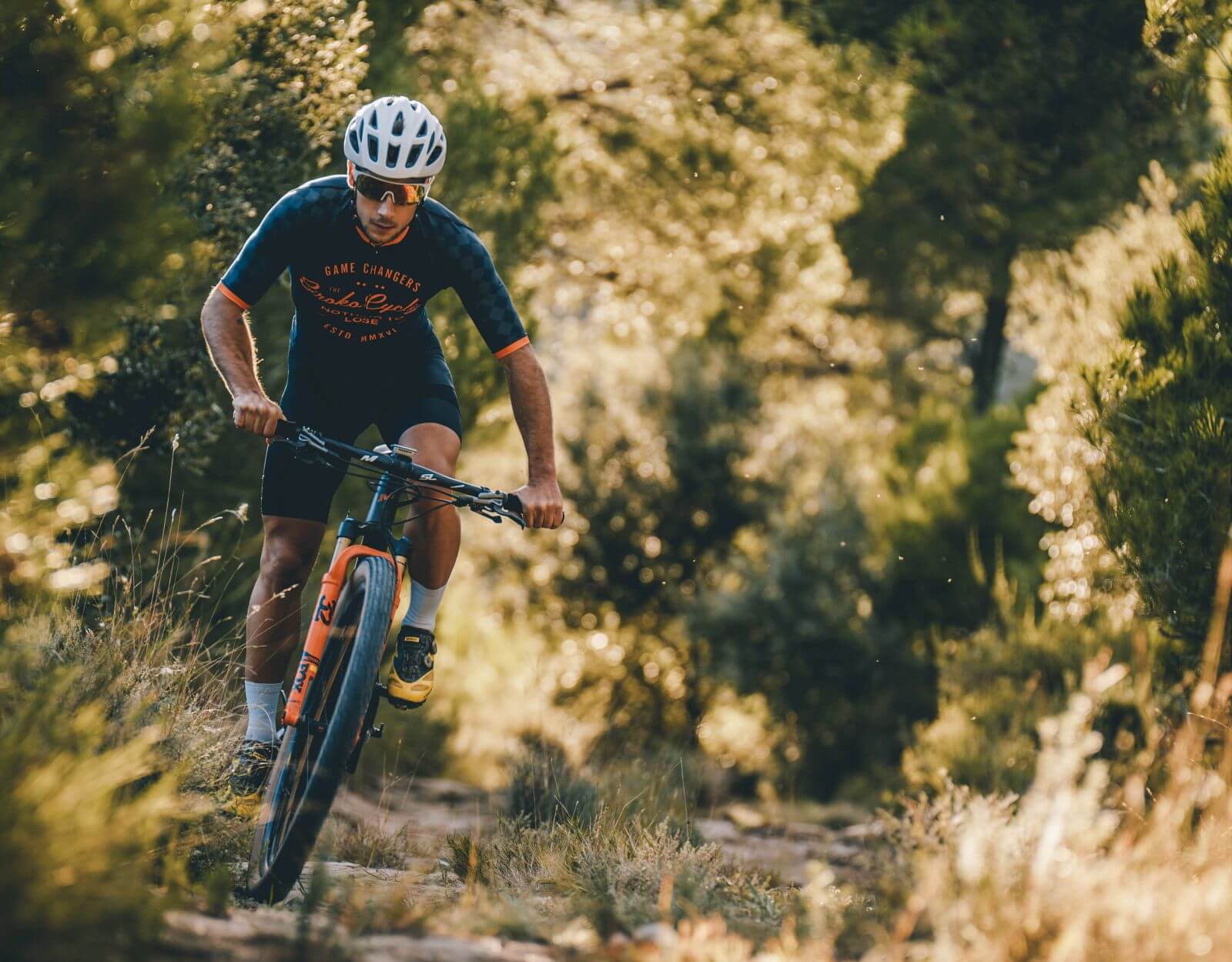 Mountain biking is nothing like road cycling. You may be fit and strong, but you lack the technique, so be careful.
Do not rely on the advice of other cyclists because what is "easy" or "normal" for them will probably be too much of a challenge for you at the moment. Don't try to follow or copy more experienced mountain bikers.
Go cycling with the right people
Look for a group of friends to ride with if possible. Ideally, there should be a few of them (5-6 at most), more or less at your level and with a "good vibe". The key is to enjoy the ride and have a good time together.
Avoid riding with "pros" or experienced riders because no one is going to have a good time. You will always be pushing way over your limits while they will be far below theirs.   
If you have no other option, go cycling alone, let your family know, plan or get to know the route and, if possible, make sure it is an area frequented by hikers/cyclists in case you need help.
Prepare for the ride
Especially if you are going far from home or you're planning to be off the beaten track for a large part of the route. You should plan the ride to get to know the terrain, the weather, and get properly equipped.
A helmet is essential. There are MTB-specific helmets with a visor providing extra protection. Gloves are also a must for safety and comfort. A pair of cycling glasses, bib shorts and a cycling jersey will cover the basic equipment in terms of clothing and accessories to easily face over 2-hour outings. If you are also going out in cold or rainy weather, look for winter clothing, a raincoat and waterproof accessories.
Having prepared your itinerary and proper clothing, all you have to do is carry a charged cell phone, some money, water and food (better too much than too little) and a tool kit (right size inner tube, pump, patches, tire levers, multi-tool with a chain breaker and a quick link) which you can put in a saddle bag, a tool storage bottle, or in a hydration pack along with other items mentioned in this paragraph.
Keep the bike in good shape
All your planning can go down the drain if you forget about the proper bike maintenance. In mountain biking, the wear and tear on the bike and its components is much more extensive than in road cycling.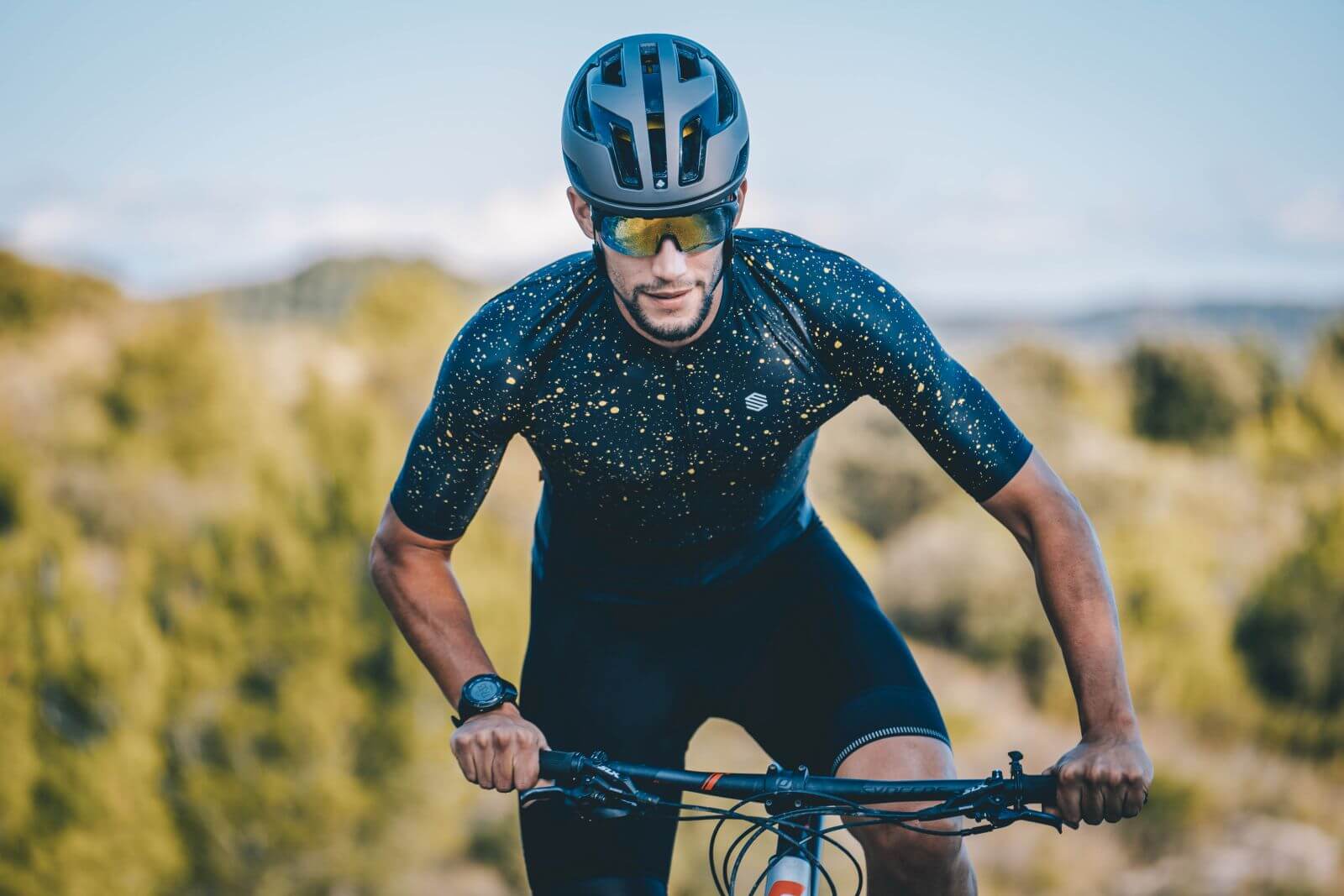 Apart from cleaning your bike to avoid dust, mud and dirt accumulation, check all the components before going out. This way, you won't have to go back due to a flat tire, a gear that doesn't engage properly, brakes that don't work or a drivetrain that only drives you crazy.
Regular bike maintenance at a trusted workshop will save you trouble and money. You can also use this opportunity to clear up your doubts, get advice or information about organized group outings.
Get out of your comfort zone
Our fourth tip was to be careful and realistic, but don't overdo it – after all, it's mountain biking. Part of the fun is getting dirty, hearing the wheel skid when we brake hard, suffering a fall cause we pushed it too far, touching the ground with our foot on a madly steep climb, letting go of the brakes a bit on downhills…Look for a small challenge every week to improve your skills and strength, but keep it safe, careful and realistic. Do not try to become Nino Schurter or Maja Włoszczowska in one year. Remember that the Swiss and the Pole were MTB pros when their bikes were only 26″, had three chainrings and if it weren't for their bar ends they wouldn't even look like mountain bikes.