Here comes that time of the year when we slowly switch from our summer cycling outfit to a warmer one. As this change does not happen overnight and each region of the world has its own, unique autumn weather, brands have developed an endless number of cycling garments that protect us from all types of cold, wind and rain. Any cyclist willing to keep pedaling during the fall should take into account what the fall weather is like in their area and choose clothing and accessories best suited to the circumstances, always looking for optimal breathability and versatility, and making sure all the items are easy to put on, take off and put in a jersey pocket.
In this basic, head-to-toe guide we will go through various items that you can wear for a fall bike ride:
Head
Under-helmet thermal skull caps

. Not necessarily winter-specific models, summer and in-between-seasons options are also a great choice. They come in different shapes, forms, and names: bonnets, under-helmet or skull caps, helmet beanies or liners, to name just a few. You can also choose one with extra ear protection.
Ear warmers and headbands.

Perfect if you like to keep your ears protected, but the rest of your head uncovered for better cooling and air circulation.

Bandanas.

They protect you from the sun, but not so much from the cold, wind or rain. 

Cycling caps and hats.

Depending on how hot you tend to get, you can wear them in summer or winter. Some models are waterproof, but they are not breathable and make you sweat a lot in hot weather. We only recommend them for rainy days.

Aero helmets or standard helmets with a shell.

You can protect your head from the cold as there are fewer ventilation holes or you can simply cover them.
Neck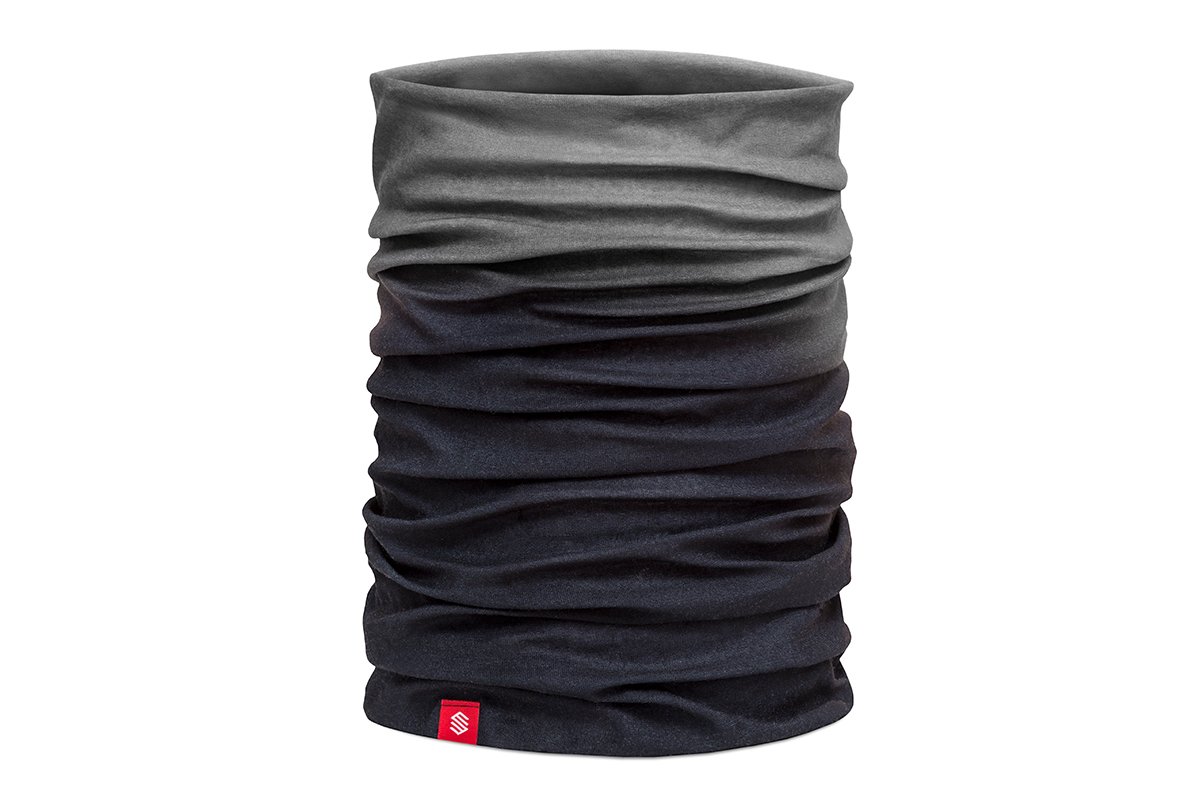 Cycling vests, jerseys and light jackets with a high-neck collar.

More versatile, offering double functionality within a single garment.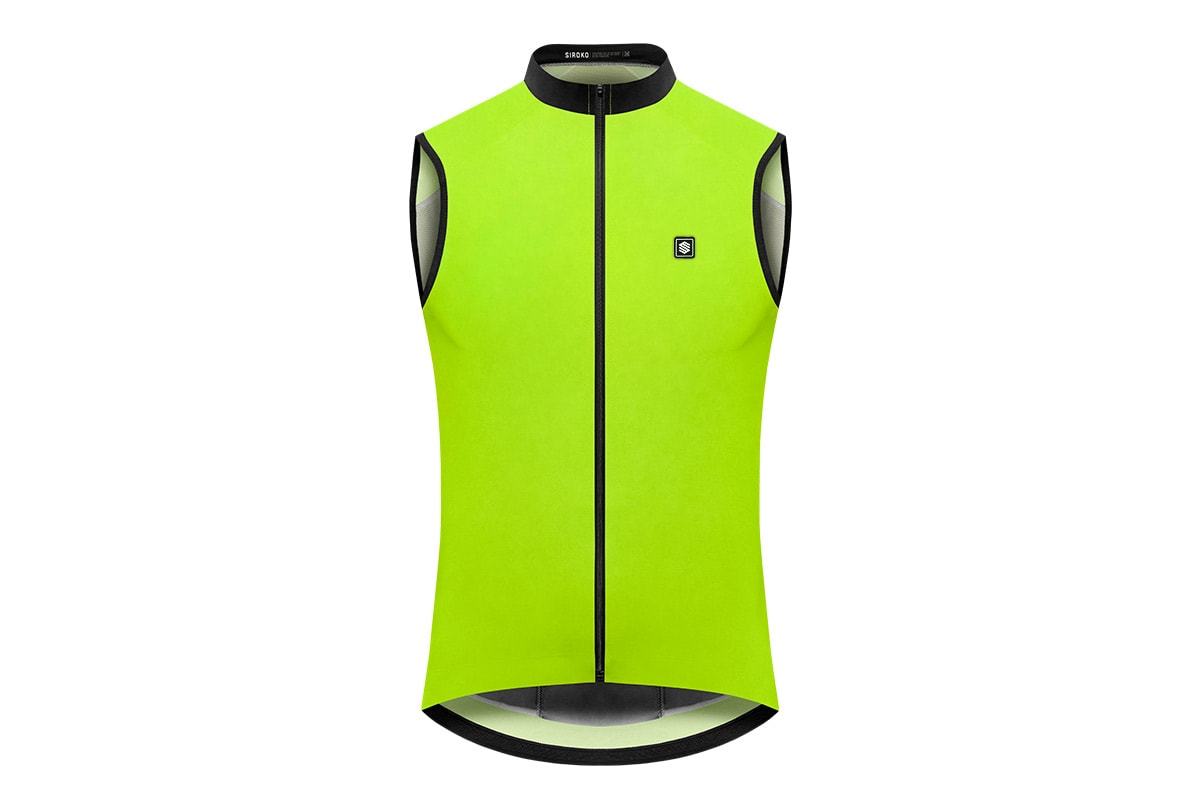 Upper body
We tend to layer up on this part of our body, so there is a greater variety of options and loads of combinations. It is always better to wear an extra layer that we can take off in case we are hot, than to fall short of a garment and get cold or wet.  
Base layer

–

Base layers

made of synthetic mesh fabric, sleeveless or with short sleeves, are perfect for cyclists who tend to get hot and for warm fall seasons. Merino wool short or long sleeve base layers are a great choice for more temperature-sensitive cyclists and in areas where the fall is rather cold. Remember that a long sleeve base layer should always be worn with a long sleeve jersey or light jacket.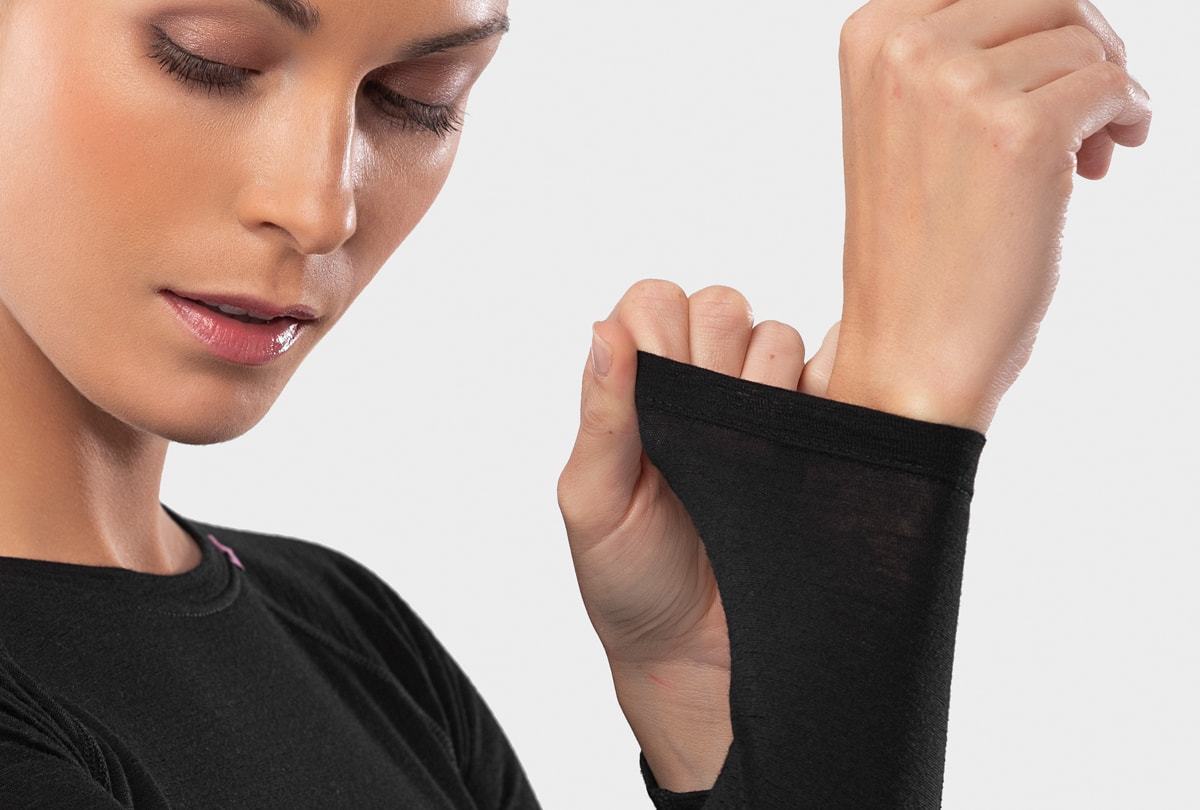 Mid-layer

–

Short sleeve jersey, long sleeve jersey

, light jacket; any of those options, well combined with the first and third layer, allows you to adapt to any temperature range. You can use summer jerseys if the base and outer layer protect you well and store your body heat in case it gets cold. Alternatively, choose heavier weight, non-perforated fabrics, merino wool or technical synthetic fibers with insulating or water resistant properties. They come in all price ranges. 
Outer layer

– It could be a super

versatile cycling vest

in any of its different versions or a waterproof or water repellent rain jacket, easy to carry in your pocket just in case when there's a chance of rain. Even a long sleeve jersey or light jacket can become a removable third layer.
Arms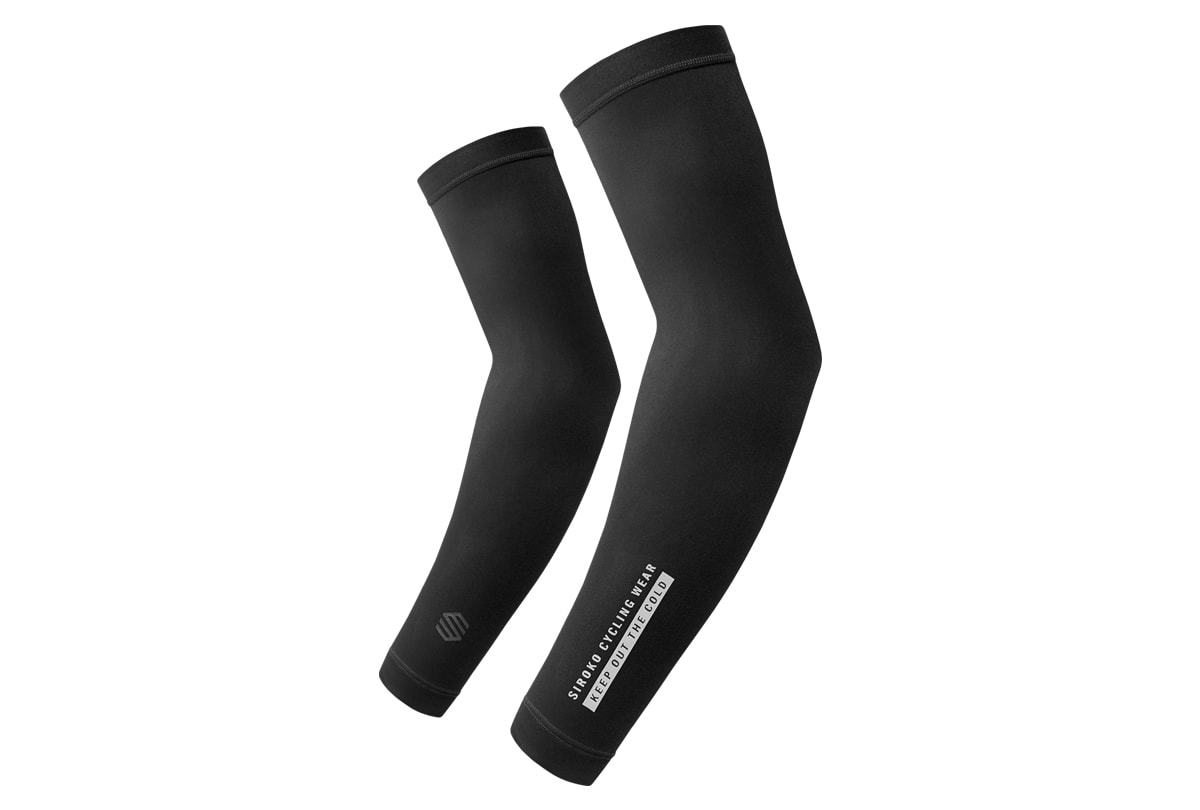 Arm sleeves and arm warmers are a must if you choose a short sleeve jersey. Never go out cycling without them, either put them on or tuck them in your jersey pockets. The thin summer sleeves can be useful if the fall in your area is mild, but to face the cold and wind, choose winter arm warmers featuring technical fabric. Some models are water repellent.
Hands
Protecting this part of the body is crucial as we need our hands to grip the handlebars and our fingers to use brakes and shifters. Therefore, for comfort and safety, we must keep our hands warm and protected. As every cyclist is different, we have various options to do it:
Cycling mitts

. If the fall is mild and you tend to get hot, fingerless summer gloves might be enough. In-between-seasons models offer more protection on the back of the hand and fingers. You can also find convertible flip-top fingerless mitts (cycling gloves with detachable tops). 

Long finger gloves

Summer long finger gloves.

Mainly used in MTB, a full finger version of mitts.

In-between-seasons long finger gloves.

Lightweight, offering a certain level of thermal insulation, either due to a thicker fabric or synthetic/natural technical fabrics.

Winter and cold weather long finger gloves

. If the fall weather is cold and windy in your region, this is the type of gloves you should be looking for as they feature fabrics such as Gore-Tex®, Windstopper®, PrimaLoft®, Polartec®, etc. Lightweight, thinner models are ideal for fall rides. 

Rain long finger gloves.

Besides offering cold and wind insulation, they are also water repellent. The downside is that they are not very breathable so if it is hot or you are training hard, your hands end up sweat-soaked inside. 
Legs
Bib shorts with thermal insulation and/or water repellent.

Think of a short version of winter cycling tights. They feature technical fabrics with or without inner lining on the panels. The waist is higher for extra protection from the cold. The suspenders might also feature extra lining and must be quite firm as the shorts are heavier. The leg can be slightly longer. Combined with knee and leg warmers, they are a great choice for regions where falls and winters are mild.

Knee warmers

. There are different models depending on the insulating properties, but for fall rides they should be warm, breathable, flexible, with anatomical cut, flat seams and reflective detailing. The cuff should be elastic to fit snugly below the knee. To prevent the knee warmer from slipping down, the upper edge should have an elastic band with both internal and external grippers to hold onto the thigh and also onto the garment. Just as the leg warmers, they are usually worn below the bib shorts.

Leg warmers

. Similar to the knee warmers in terms of characteristics, properties and use, a distinctive feature being that leg warmers often have ankle zippers which make them easier to put on and take off.

Cycling capris or ¾ pants

. Some lightweight models are basically longer, below-knee versions of summer bib shorts, while cold-weather models are bib tights minus ¼ leg length. The former are a smart choice for mild fall seasons and for cyclists who tend to get hot or those who train hard; the latter are designed for temperatures around 10°C. You get two garments in one with their advantages and disadvantages: less money spent and a better fit, but if it's hot you can't simply take them off. 

Lightweight in-between-seasons cycling tights.

Basically winter bib tights with reduced thermal insulation or without it on almost all panels, keeping a thin lining on the front panels, as these are heavily exposed to the wind and cold. They may not seem very versatile, but if the fall (and even winter) in your area are mild or if you tend to get warm wearing thicker bib tights even in winter, they might come in super handy.
Feet
From the inside out:
Thicker, thermal socks (synthetic or merino wool).

A low-cost option providing better insulation. 

Cycling shoes with less ventilation

. This is the most expensive option as you will need at least two pairs of cycling shoes, one for summer and one for winter. We do not recommend it if your feet sweat a lot. Winter shoes with Gore-Tex® membranes are suitable only for fall MTB rides.

Toe covers

. The most practical option. They cover the ventilation holes in the front part of the shoe, protecting our toes from the cold. Easy to take off, put on and tuck in a pocket.

Shoe covers or overshoes

. Ultra-light, aero shoe covers made of thin lycra or belgian booties (oversocks) are a good choice for mild autumns and less temperature-sensitive cyclists. If the autumn is cold and windy, opt for windproof insulating fabrics. For drizzly days, go for a waterproof but breathable model. If it rains a lot, only waterproof silicone or thick neoprene will guarantee dry feet for a while, although you can be sure that the water will eventually get inside.
That's as far as we can help. Then each cyclist has to decide what works for them and what doesn't. It's all about trial, error and learning from experience. What we know is that the variety of products is so great that there exists the right outfit for each and every one of us. Three tips to wrap it up:
Buy clothing that is breathable, versatile and easy to take off, put on and tuck in a pocket.
Make sure your garments and accessories have reflective detailing.
Keep your hands and feet happy.