If in 2021 Lachlan Morton was able to do an Alt Tour de France in sandals, then there's no doubt that you can ride a bike in almost any type of footwear (surely, the American would not have performed so well in high-heeled shoes though). Now, if you ask the EF Education-Easy Post rider (or any regular cyclist) if buying a pair of cycling shoes is worth it, they'll say 'yes!' in a heartbeat. The reasons are as follows:
Better power transfer
More efficient pedaling
More comfort
Increased safety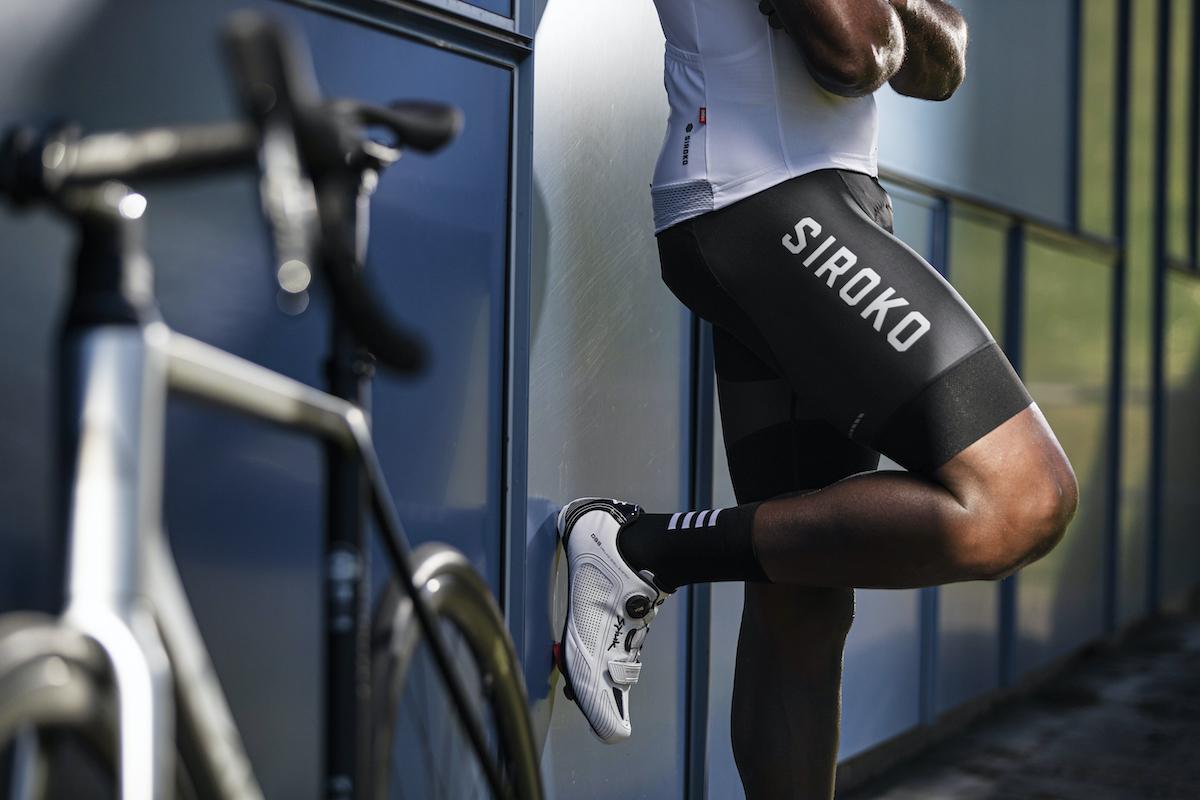 The doubts arise when you decide to actually buy a pair of cycling shoes. You can find shoes for all types of cycling and, within each category, a huge variety of models depending on how you are going to use them. In brief, we can group the types into three main categories:
Road cycling shoes
Off-road cycling shoes: MTB, Gravel and CX
Commuter or casual cycling shoes
Road cycling shoes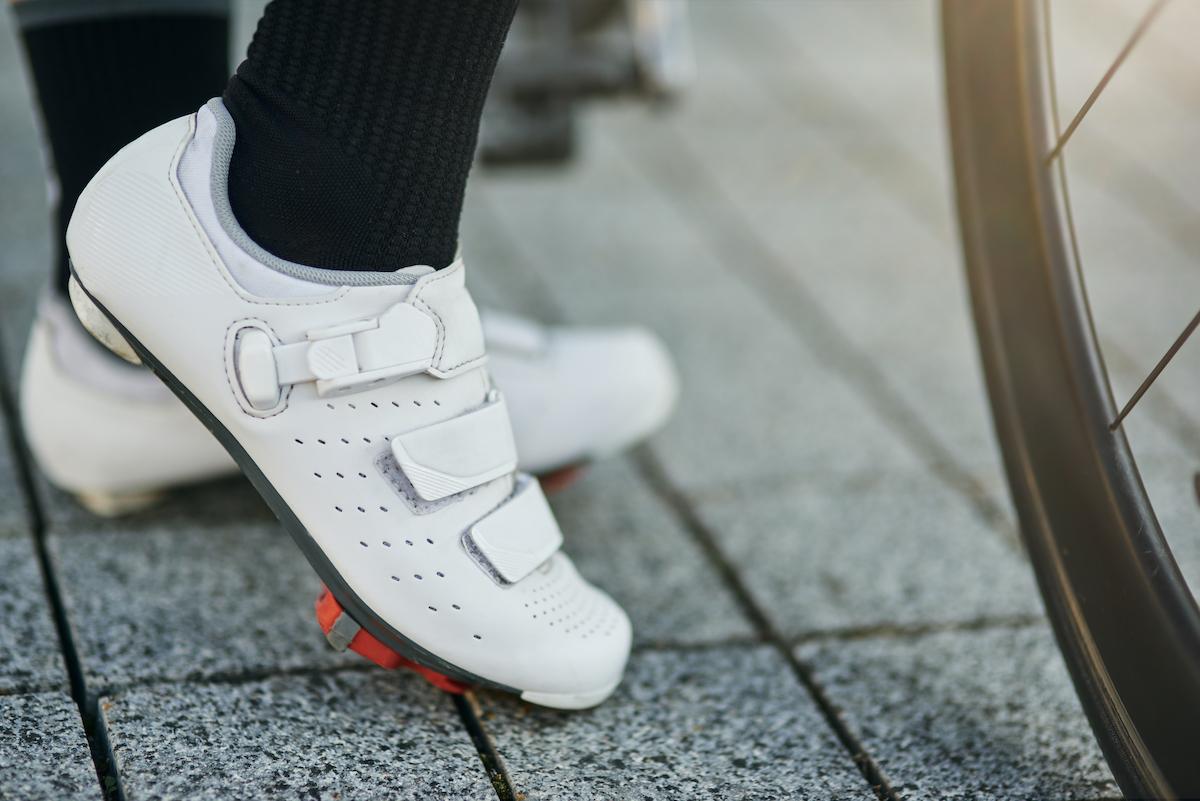 Designed to be used mainly for road cycling. Some models are also suitable for gravel or mountain bikes, but they are not recommended. These are their main characteristics:
Stiff sole. It can be made of hard plastic or carbon fiber. There are different degrees of stiffness depending on the level and riding style.
Non-recessed cleats, protruding from the sole and making it difficult to walk.
Grippy rubber elements on the toe and heel of the sole for better traction when walking.
Lightweight and well-ventilated, although there are also more enclosed and heavier winter models.
Designed for 2-, 3- and 4-bolt cleat systems.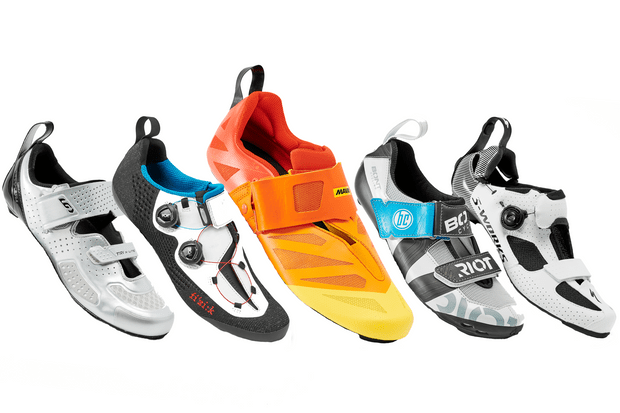 Triathlon shoes are part of this group as the only difference between road shoes and triathlon shoes is that the closure system in the latter makes it easy to put on and take off the shoes, making the transition as quick as possible. Thanks to BOA or ATOP dial closure systems, more and more triathletes choose regular road cycling shoes.
Off-road cycling shoes: MTB, Gravel and CX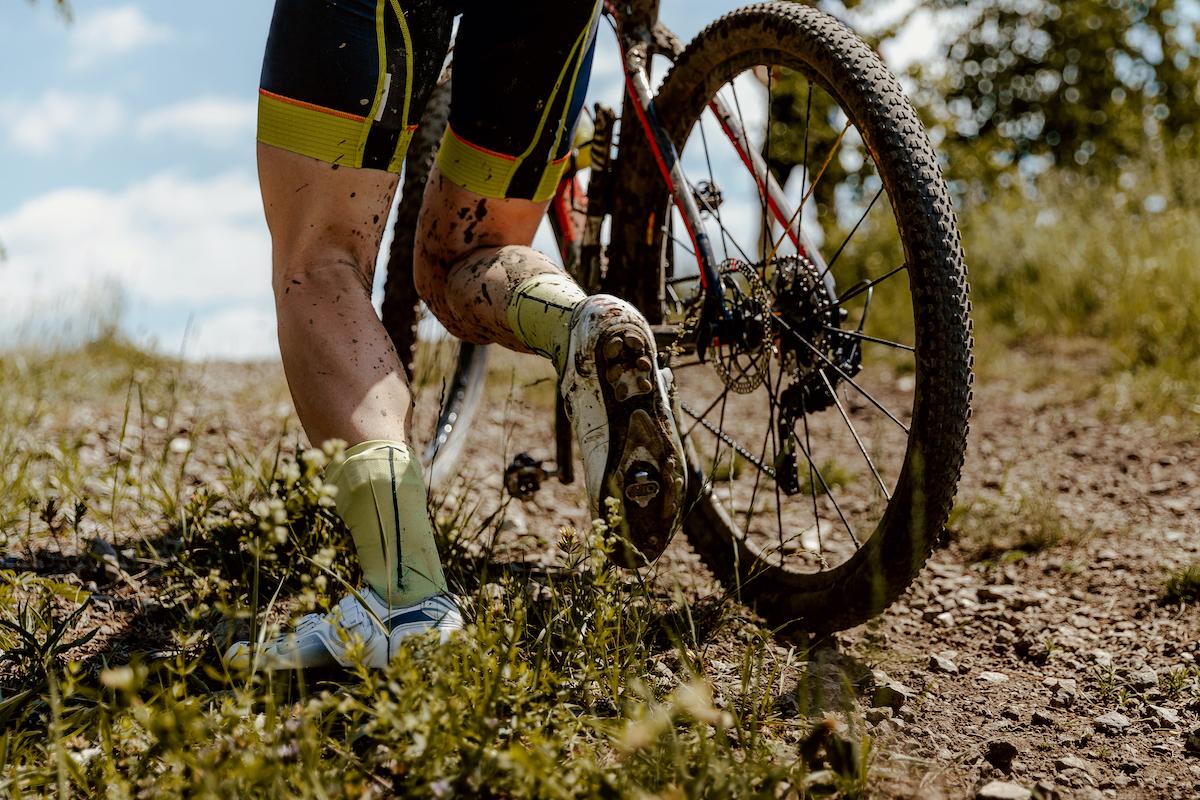 Designed for paths, trails, tracks and all those conditions and terrains where we get off the bike and have to walk, step on or dodge different obstacles on foot. Their main features are:
Robust upper with reinforcements in different parts of the shoe, especially toe and heel.
Lightness and ventilation depend on the model, but they are generally heavier and more enclosed than road cycling models.
Recessed cleats, not protruding from the sole, which makes walking easier.
Stiff sole. Also made of hard plastic or carbon fiber. There are models as stiff as road cycling shoes, as well as very flexible shoes designed to make walking in the mountains easier.
Sole with tread pattern. For traction, grip and stability when pedaling and walking. In some models, metal studs can be placed on the toe of the sole for greater traction and walkability.
Available for flat pedals, for 2-bolt cleat systems and for a combination of both pedals.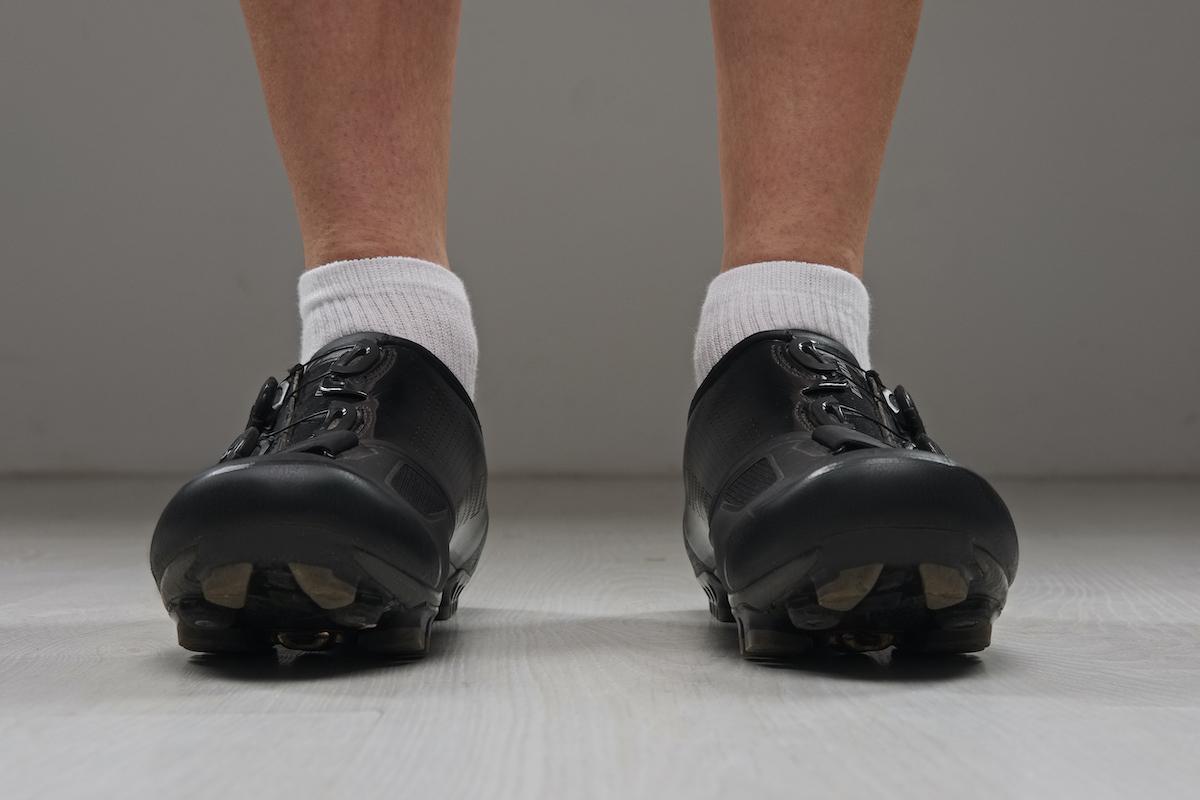 There is as much variety in off-road shoes as there are disciplines. They range from XCO models that are the same as road shoes, but with sole tread pattern to freeride cycling shoes similar to skate shoes, just stiffer and with more grip.
Commuter or casual cycling shoes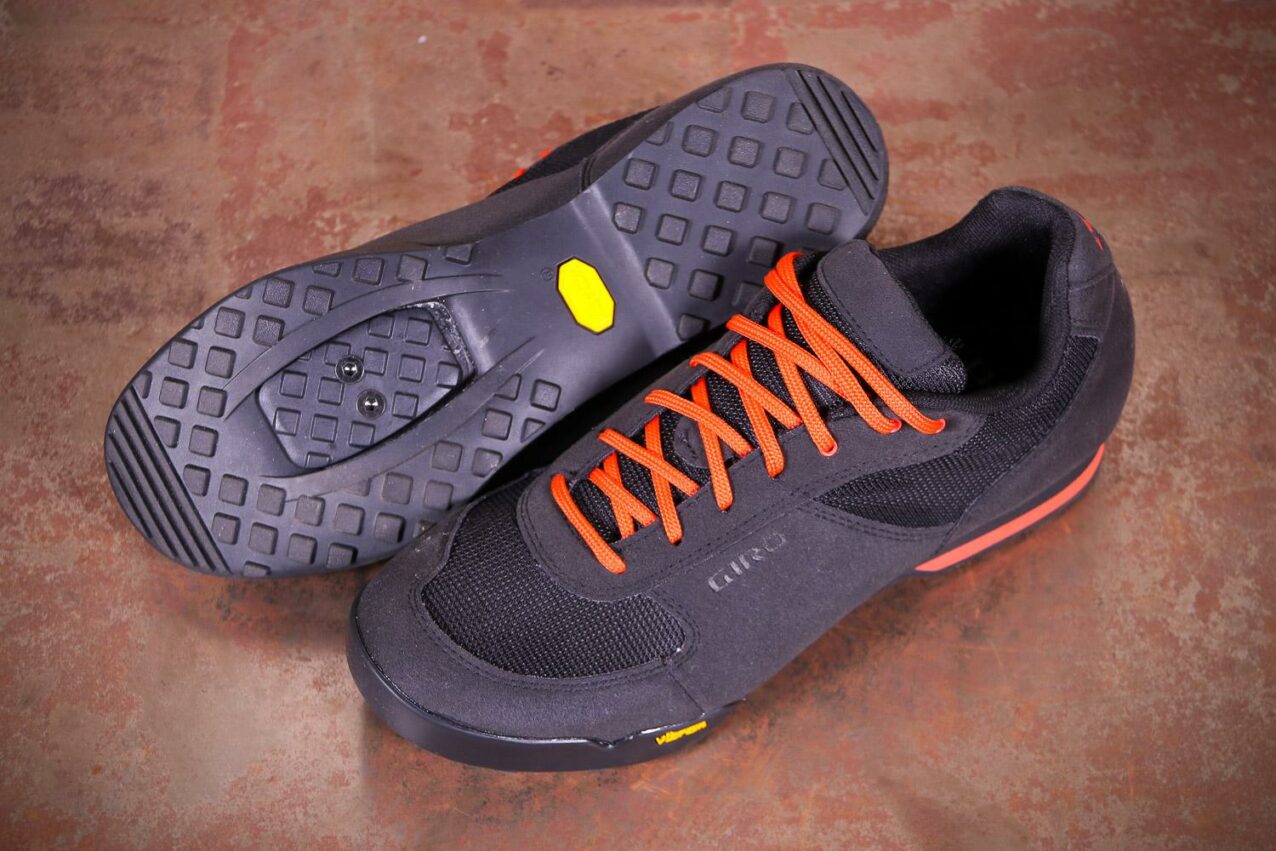 On the outside, they are very similar to regular hiking or urban shoes. However, they do share some of the characteristics of road and off-road cycling shoes.
Stiff sole, but much more flexible than the off-road ones.
Comfortable for cycling, but more importantly, also great for when we get off the bike and walk.
Recessed cleats or no cleats.
Smaller studs and/or smoother tread pattern on the sole.
Versatile. There are on-road, off-road and commuter models.
Available for flat pedals, for 2-bolt cleat systems and for a combination of both pedals.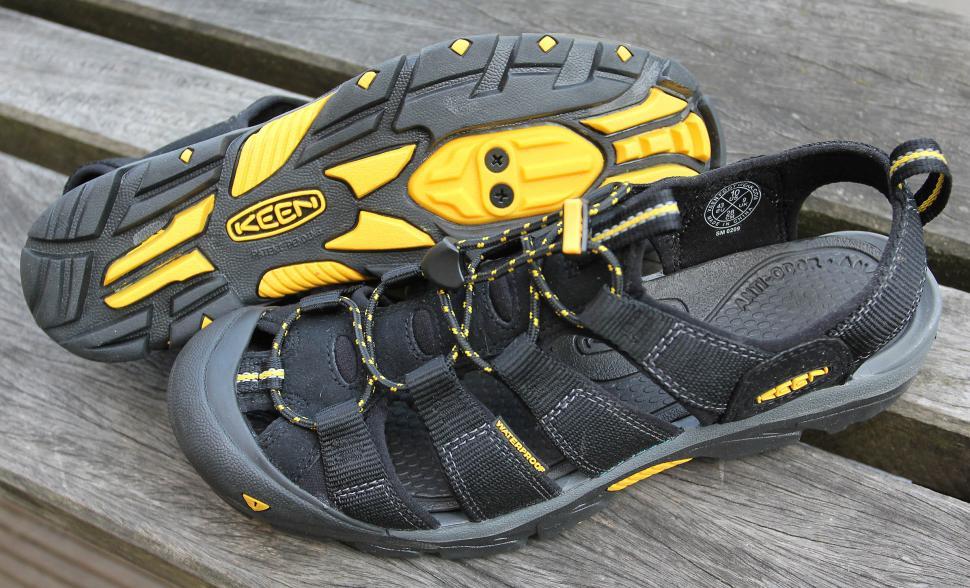 There is also a wide variety of models in this group, ranging from shoes for harsh winters that allow you to commute to work by bike and keeping your feet dry to sandals with 2-bolt cleat systems, perfect for going to the beach in the summer.
As you can see, there is an endless array of possibilities for any cyclist to find the cycling shoes that best suit their needs. If you are a regular cyclist and you don't have cycling shoes yet, we strongly recommend that you get some because your rides will greatly improve in terms of performance and, more importantly, comfort and safety.