Product added to cart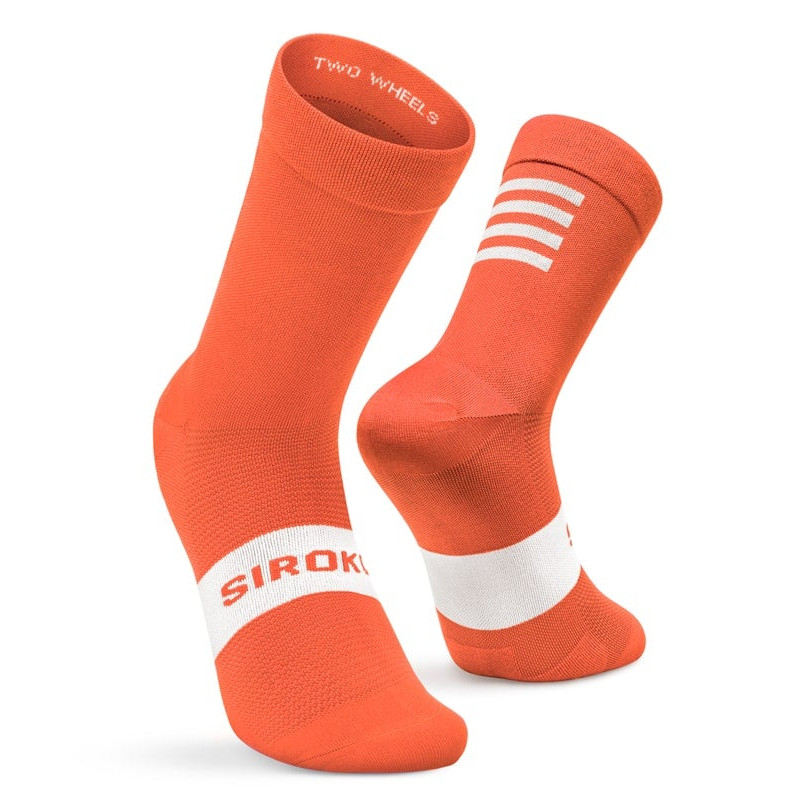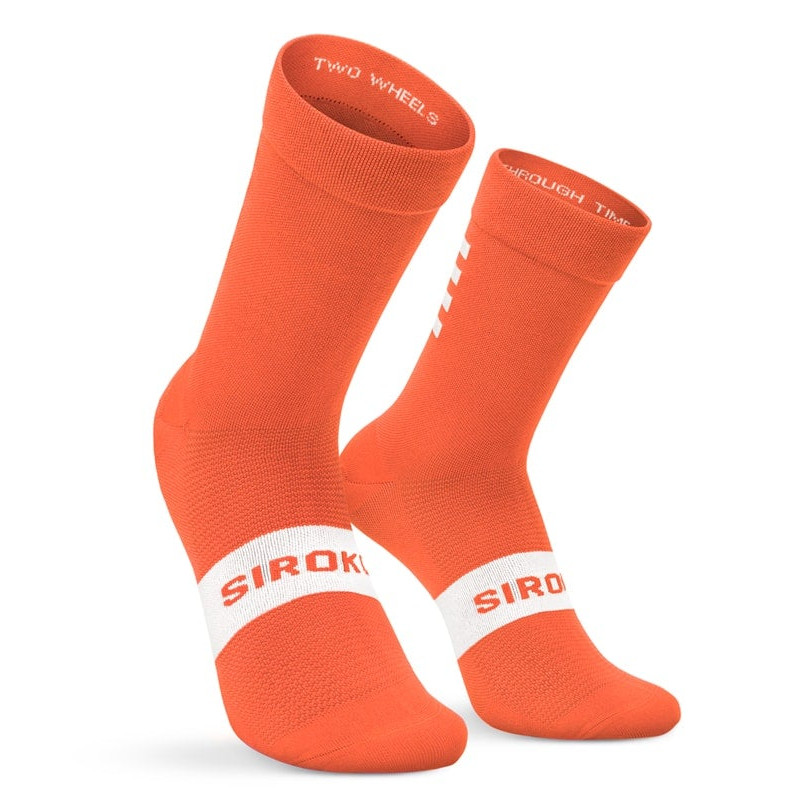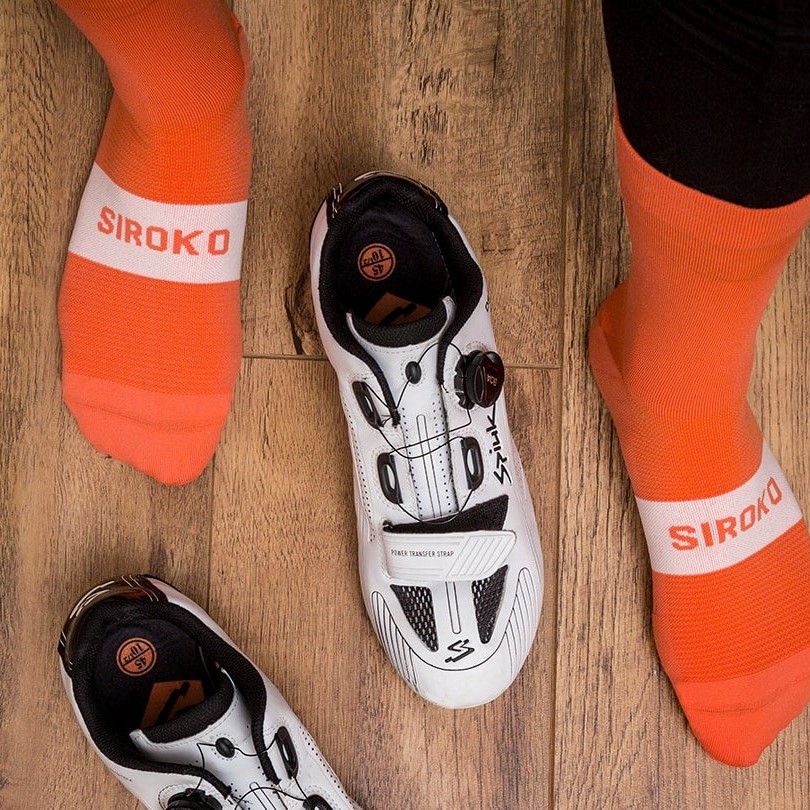 Risparmia $4 oggi
Risparmia $4 oggi
Risparmia $4 oggi
Ordina entro 6 ore per riceverlo fra Mercoledì 17 e Giovedì 18 Agosto

Ora disponibili

Ora disponibili

Ora disponibili
Senti lo spirito delle classiche primaverili più eccitanti. Le calze S1 Orange Flanders sono il compagno perfetto per ogni appassionato di ciclismo. La loro composizione 95% nylon e 5% elastan garantisce una comodità eccezionale durante uscite in bici di ogni livello con temperature comprese fra 20º e 35º.
Il loro design mid-cut, oltre al tessuto ad alte performance, offre la giusta compressione, facilitando così il recupero muscolare durante le uscite di allenamento e le gare più dure. La combinazione di fascia plantare elastica, apertura extra-larga e tallone a Y fornisce una vestibilità perfetta per tenere testa al tuo ritmo. L'area del collo del piede è ultra-traspirante per garantire il comfort massimo.
Lavare a mano in acqua fredda
Asciugare naturalmente ed evitare l'ammollo prolungato
Non candeggiare
Non stirare
Non lavare a secco
Non asciugare in asciugatrice
L'attrito di alcuni tessuti con cerniere, Velcro, zaini o altri accessori potrebbe causare pilling (ovvero la formazione di bioccoli) superficiale durante l'utilizzo o il lavaggio che non è considerata un difetto del prodotto.
Taglia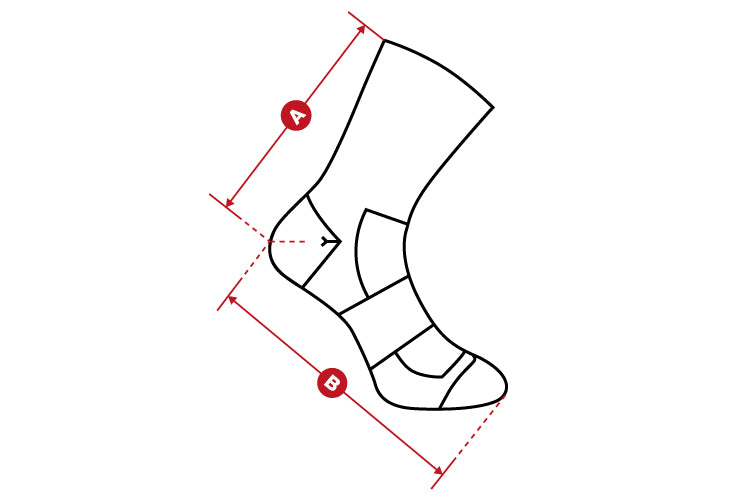 Le misure potrebbero variare di 1-2 cm e si basano sulle misure prese direttamente sul capo di abbigliamento.
Measurements may vary 0,3-0,7in and they are based on measurements taken directly from the garment.
XS - S
M - L
XL - XXL

A

Gamba
18 - 20
21 - 23
24 - 26

B

Lunghezza del piede
22 - 24,5
25 - 27,5
28 - 30,5
XS - S
M - L
XL - XXL

A

Gamba
7 - 7,8
8,2 - 9
9,4 - 10,2

B

Lunghezza del piede
8,7 - 9,6
9,8 - 10,8
11 - 12
RETE TRASPIRANTE

Traspiranti e anti-umidità

Eliminazione ottimizzata del calore e dell'umidità per tenere i tuoi piedi freschi e asciutti.

MASSIMA PERFORMANCE

Vestibilità ergonomica e naturale

Creati specificamente per garantire una circolazione sanguigna ottimale grazie alla loro vestibilità su misura a 360°.

FASCIA PLANTARE ELASTICA

Tiene le calze al loro posto

Alta compressione lungo tutto l'arco plantare per sostenere i tuoi muscoli e tenere i calzini al loro posto.

COMODISSIMI

Zona comfort sul metatarso

Riduce il rischio di infortuni e fastidi