Product added to cart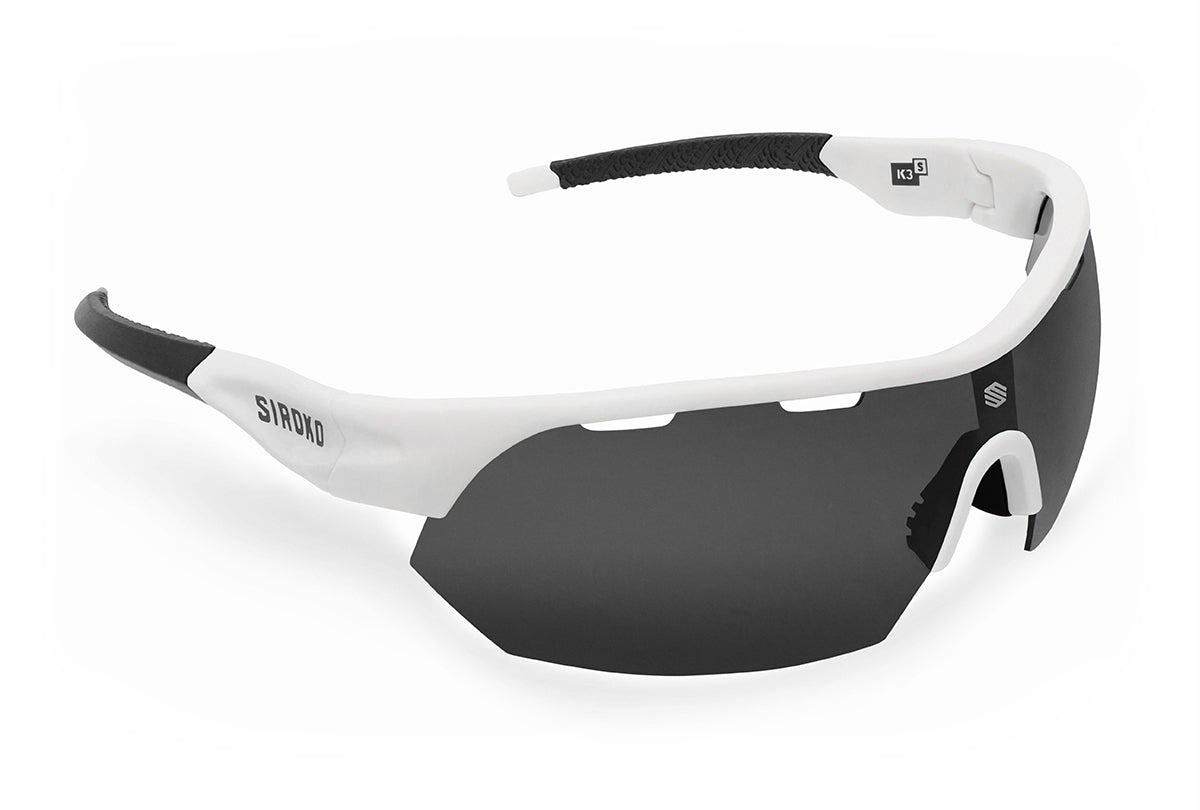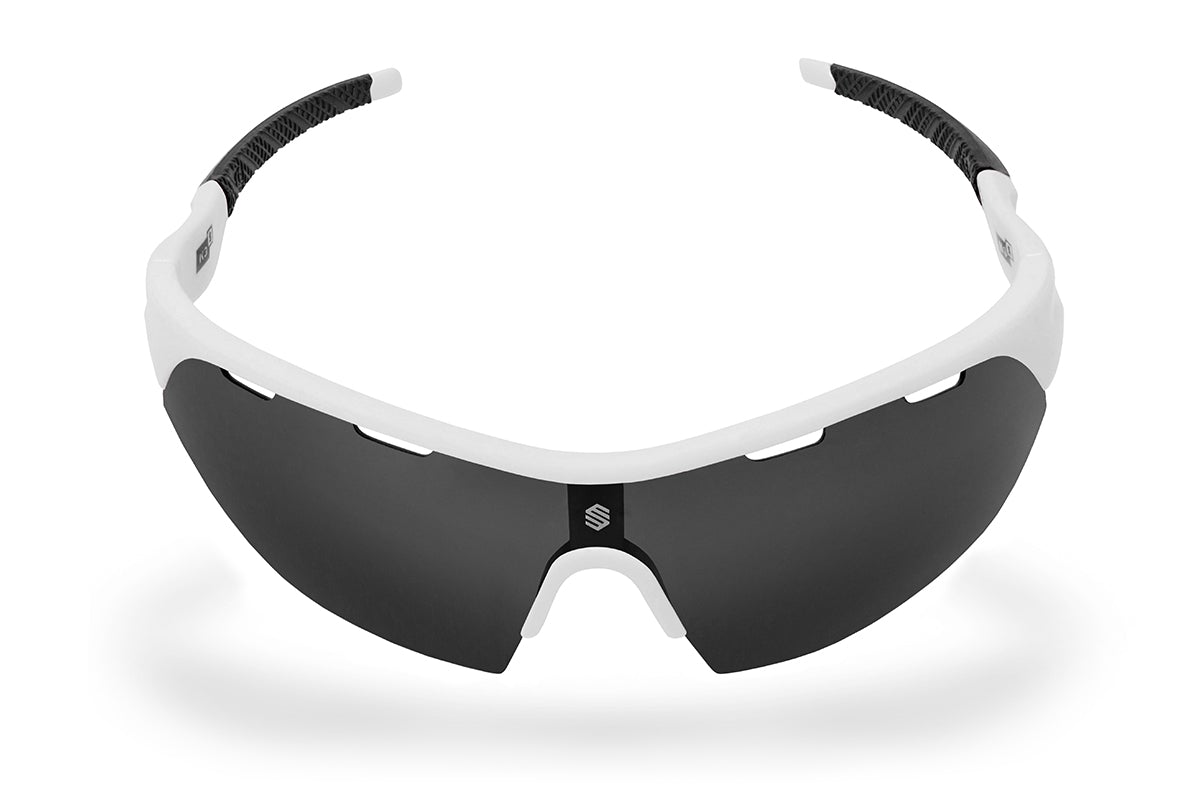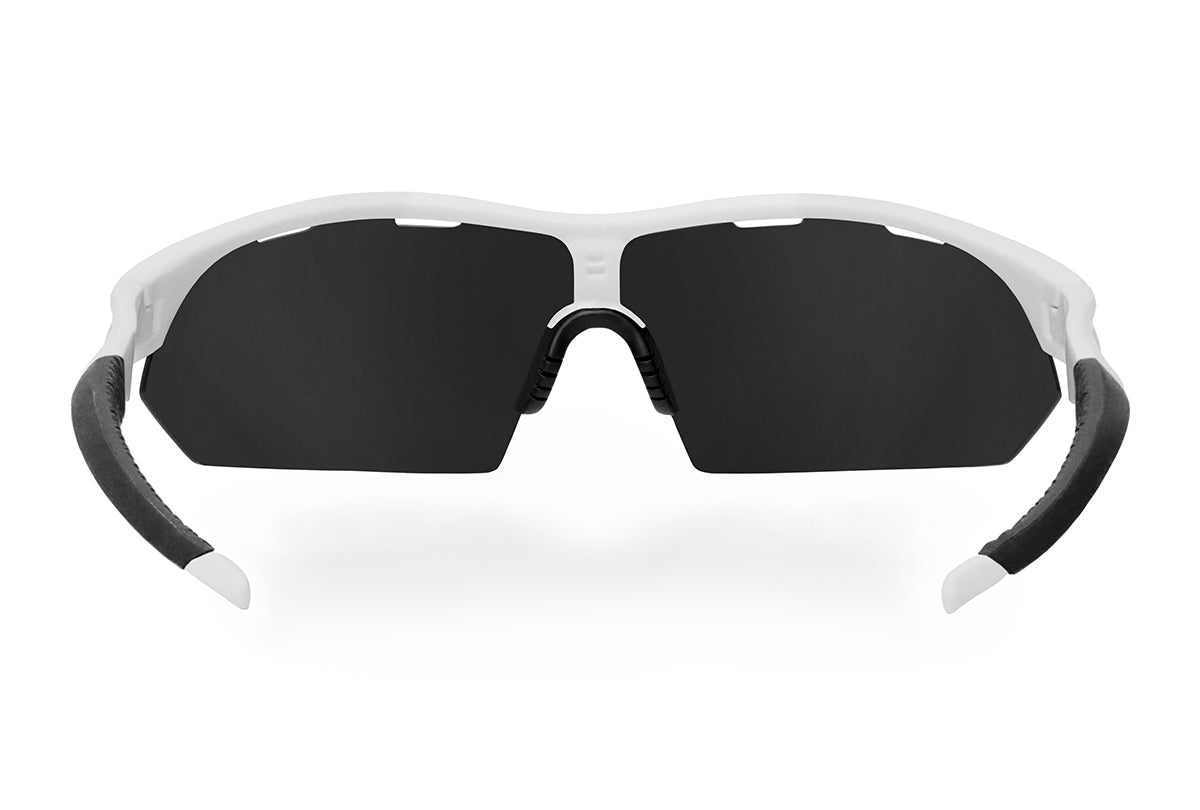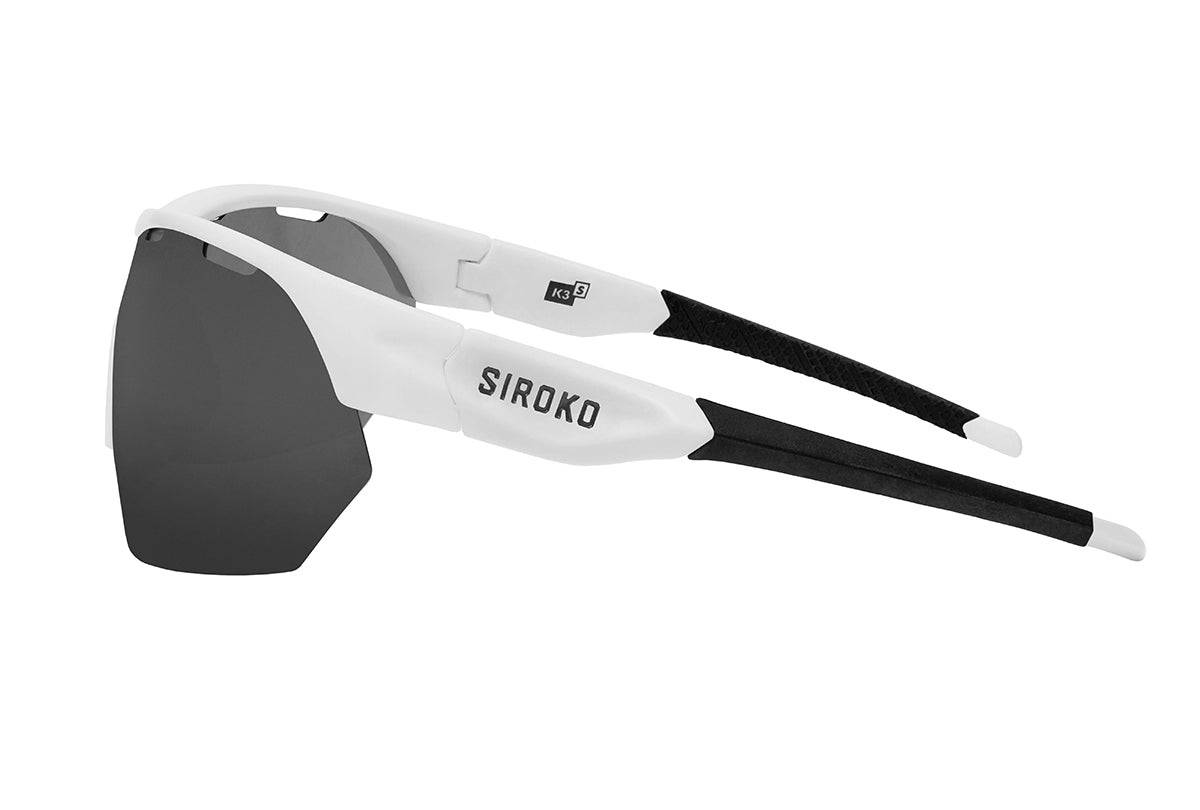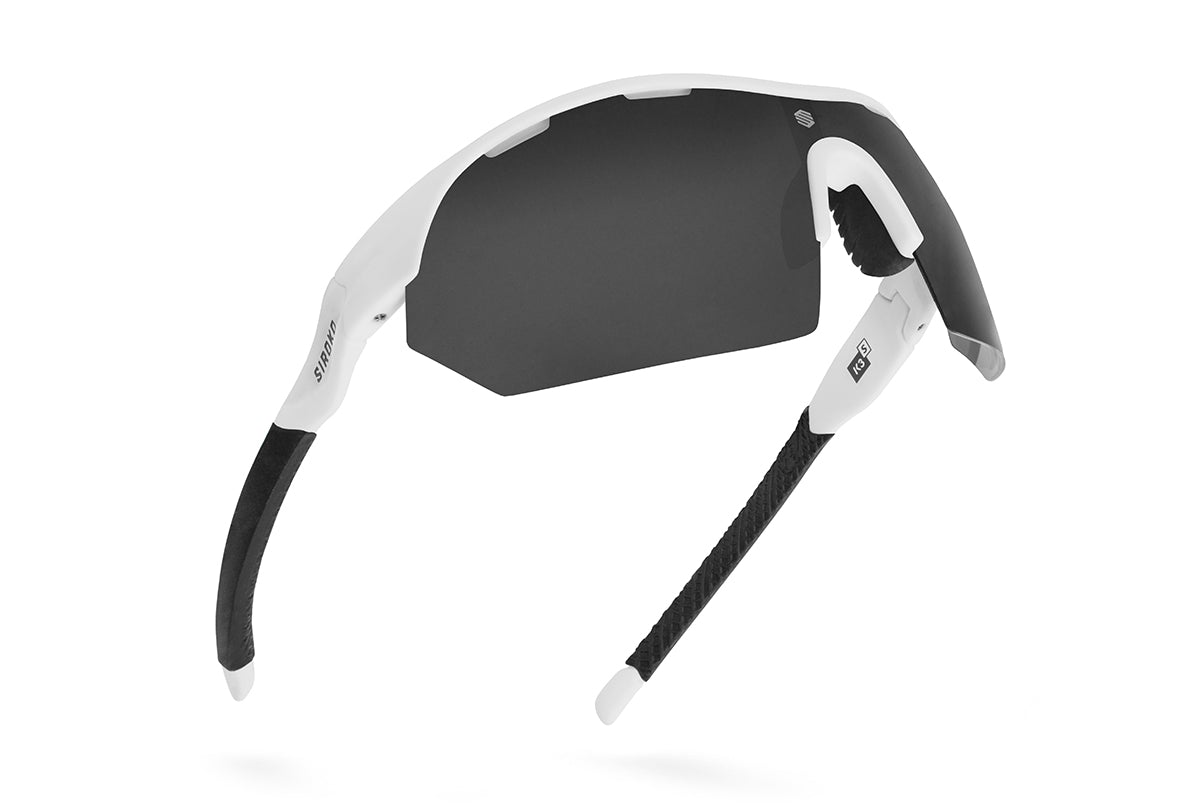 Attualmente il prodotto è esaurito
I K3s Pirineos ti accompagneranno nelle salite su cui i più grandi campioni del mondo ciclistico hanno lasciato il segno. Più leggeri che mai, la loro montatura in policarbonato da 26 grammi e le lenti polarizzate interscambiabili in Special TAC 1.2 offrono le migliori performance a ogni atleta.
Tutti i modelli della collezione K3s presentano il nostro sistema di ventilazione DrySky per garantire una visione ottimale in qualsiasi situazione.
Con questo prodotto sono inclusi: custodia rigida in poliuretano, astuccio in microfibra e pezzi di ricambio per stanghette e poggianaso.
Accessori K3s disponibili: lente fotocromatica, inserto ottico TR90, lente anti-nebbia e lente trasparente.
Don't leave the glasses exposed in areas with intense heat.
Protect the lenses properly by using the included case and pouch.
To clean the lenses, use the included cloth pouch. Use water beforehand if there are remnants of dust, sand or mud stuck on the lenses.
Accessori
Prepara la tua maschera da sci per qualsiasi circostanza o attività sportiva con gli accessori disponibili separatamente.
Specifiche tecniche
Tutto quello che devi sapere sui tuoi prossimi occhiali da sole sportivi
Lenti Special TAC 1.2

Si prendono cura della tua vista

Lenti Polarizzate

Non stancano gli occhi

Ultra-leggeri

Solo 26gr

Visione panoramica

Non perderti nessun dettaglio

Rivestimento anti-appannamento

Sistema DrySky

Fasce anti-scivolamento

Misura perfetta

Lenti interscambiabili

Adatte al tuo ambiente

Inserto ottico

Visuale perfetta
K3 Technology
L'avanguardia della tecnologia ottica sportiva. Le lenti Siroko Special TAC 1.2 ti offrono una visione panoramica chiara e senza distorsioni. La scelta migliore per allenamenti, escursioni o anche gare. Ideati per massimizzare il campo visivo, minimizzare l'impatto di riflessi, radiazioni solari, condizioni climatiche avverse, umidità e sudore. La combinazione di strati differenti durante la produzione garantisce la massima protezione da umidità, riflessi e radiazioni UV400.
Riferimento:
SRKPHOTOCHR1
Di luce trasmessa%
43-80%
Riferimento:
SRKPHOTOBLUE
Riferimento:
SRKPHOTOBLUE1
Riferimento:
SRKPHOTOYELLOW
Riferimento:
SRKPHOTOYELLOW1
Riferimento:
SRKPHOTOGREEN
Riferimento:
SRKPHOTOGREEN1
Riferimento:
SRKPHOTOROSE
Riferimento:
SRKPHOTOROSE1
Migliora le tue performance
Prepara i tuoi occhiali da sole sportivi ad ogni evento grazie alle nostre lenti interscambiabili vendute a parte. Ideate con le migliori specifiche tecniche per offrirti definizione e contrasto in ogni occasione. La custodia rigida inclusa con i tuoi occhiali da sole sportivi ti offre lo spazio necessario per portare con te lenti aggiuntive.
Dimenticati del sole, delle nuvole o di fastidiosi riflessi che potrebbero bloccarti. Le lenti fotocromatiche si adattano ai continui cambiamenti di luminosità: sono la scelta migliore per sport come MTB, Triathlon o Running.
Grazie all'impiego di materiali fotocromatici nel processo produttivo, invece di un semplice strato esterno aggiuntivo, le lenti interscambiabili K3 PhotoChromic passano da una categoria all'altra in pochi secondi (queste categorie potrebbero cambiare leggeremente a seconda del tipo di lente fotocromatica da te scelto). Contano anche su una polarizzazione aggiuntiva e una protezione UV400 totale, per metterti al riparo ancora di più da colpi di luce e riflessi.
Per condizioni di scarsa luminosità in cui hai bisogno di protezione extra da raffiche di vento e impatti leggeri: K3s Clear.
E se ti serve un alto contrasto per combattere il clima nebbioso: K3s ClearFog.
Video
LET ME KNOW WHEN BACK IN STOCK