If you prefer a savory breakfast, but you don't know what to eat in the morning before you go cycling or you're tired of the egg omelet or a toast, try to think of breakfast as another meal, just like lunch or dinner. What's wrong with having a bowl of couscous with chicken/tofu and fruit for breakfast if it's just as nutritious and energy-dense as the classic bowl of oatmeal? To help you out with that, here are 3 different savory breakfasts for cyclists:
Couscous with tofu or chicken and fruits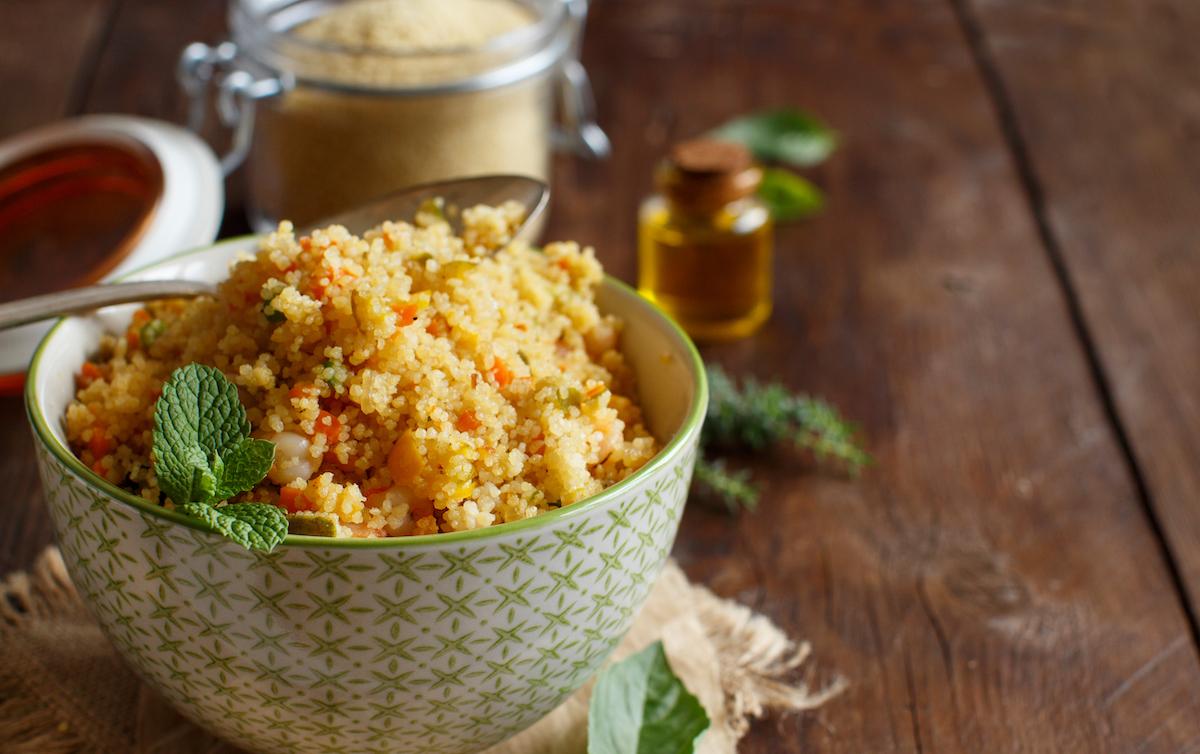 This recipe allows for all kinds of variations and modifications to suit your taste. We are going to make it vegan, but you can also make it with chicken, boiled egg or feta cheese.
Ingredients for 4 servings:
250 g of couscous
200 g of tofu
200 g of mango
150 g of Granny Smith apple
2-3 tbsp olive oil and juice of one lemon.
Salt and spices to taste. We used ground pepper and fresh basil.
Instructions:
Cook the couscous as indicated on the package and set aside in a large bowl.
Cut the tofu into small cubes and sauté it in a frying pan with 1 tablespoon of oil. When browned, add it to the bowl with the couscous.
Cut the mango and the apple into cubes of the same size as the tofu and add everything to the couscous.
Add the lemon juice, salt, pepper and finely chopped fresh basil. Stir all the ingredients together.
You can eat it warm right away or cold by putting the bowl in the fridge.
Nutrition information
Each serving has approximately 400 calories, 60 g of carbohydrates, 13 g of protein and 10 g of fat.
Savory muffins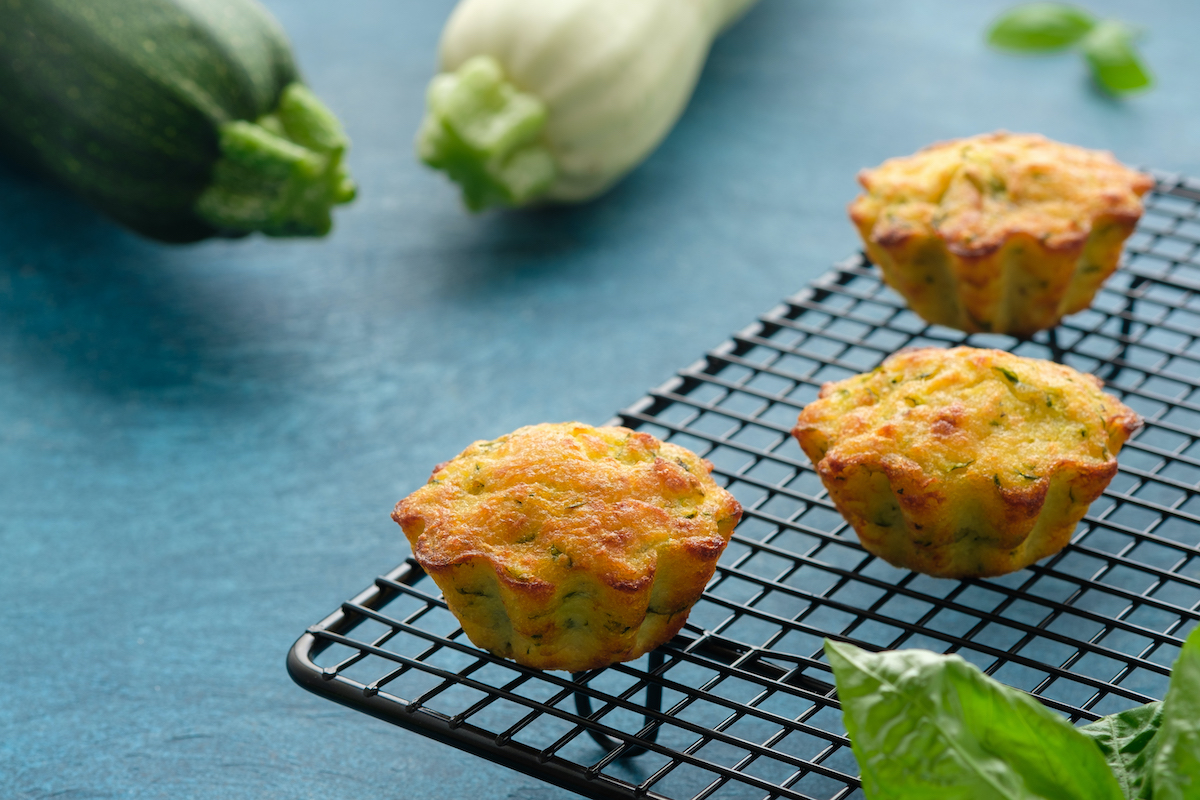 These muffins consist mainly of protein, so you should combine them with a source of carbohydrates. For example, to get a 400-500 calorie breakfast with approximately 14-20 g of protein, 12-15 g of fat and 40-50 g of carbohydrates, you need 2 muffins and 200 g of cooked rice, cooked potato or couscous.
The basic recipe to prepare 6 muffins is very simple and only requires three ingredients:
6 large eggs
Pinch of salt
Dash of pepper
Whisk everything in a bowl and add the extra ingredients (options below). To bake the muffins you need a previously greased muffin tin in which to pour the mixture. Bake for about 20-25 minutes at 180 °C.
If you don't know what ingredients to add, here are 3 suggestions:
Cheese and zucchini. 90 g of cheese and 170 g of zucchini. Grate or shred the cheese of your choice, and cut the zucchini into small pieces. Add to the beaten eggs and bake.
Tofu and broccoli. 100 g tofu and 200 g broccoli. First cook the broccoli in the microwave for 6-7 min at 800W. Put it in a microwave-safe bowl, add three tablespoons of water and a little oil. Cover the bowl with cling film or a microwave-safe lid. Separately, sauté the tofu in a frying pan with a little oil. When the broccoli and tofu are ready, add them to the beaten egg mixture and bake.
Tuna and olives. 1 can of tuna (185 g) and 50 g of black olives. Drain the tuna and cut the olives into small pieces. Add everything to the egg mixture and bake.
Although muffins are best if made in the oven, you can also prepare them in the microwave, using a greased mug. The time depends on the maximum power of your microwave. Start at 2 minutes, let the muffin rest for 1 minute and check if it's fully cooked by pricking it with a knife. If the knife comes out wet, continue adding 1-minute rounds of cooking in the microwave until the knife comes out clean.
Baked potatoes, sautéed vegetables and egg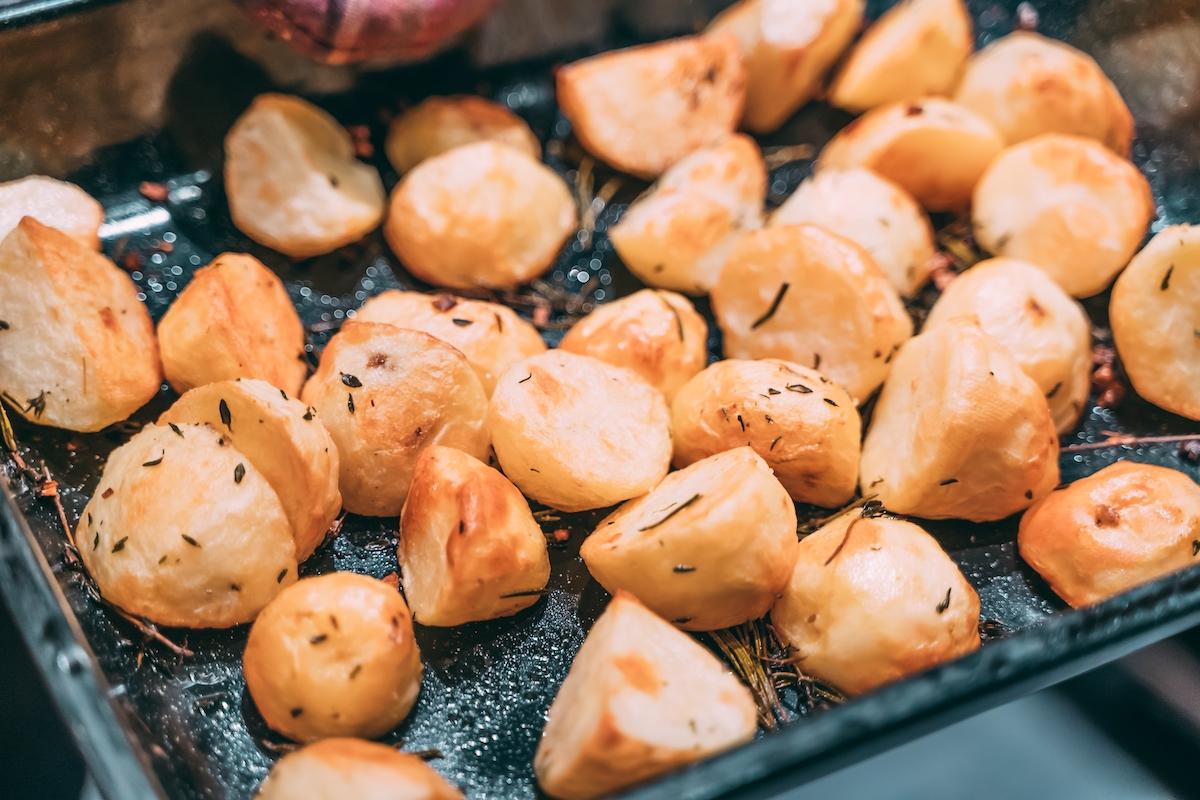 This recipe also allows for many variations depending on whether you are going to eat it right away or prepare it in advance. The potatoes can be baked in the oven or steamed and then grilled with a drizzle of oil. The egg can be boiled, poached or scrambled. Some vegetables, if you are going to prepare them in advance, are better steamed or baked. If you are going to cook right before you have it for breakfast, make them on a grill pan or a griddle. Here is our recipe for 4 servings:
Ingredients for four servings:
800 g of potatoes
450 g of cabbage
1 onion
4 eggs
3-4 tablespoon of olive oil
Salt, pepper and spices to taste. Do not overdo it, remember that you are going cycling in 1-2 hours.
Instructions:
Cook all 4 eggs for 5-7 minutes starting from the moment the water comes to a boil for soft yolk and 10-12 minutes for hard yolk. Let cool and set aside.
Preheat the oven to 200°C. Peel the potatoes and cut them into medium-sized pieces. Put them in a bowl and add 2 tablespoons of oil, salt, pepper and the spices of your choice. Stir everything together and spread the potatoes on a baking tray. Bake for 15 minutes. Stir the potatoes and bake for another 15 minutes or until golden brown.
While the potatoes are baking, chop the onion finely and cut the cabbage into strips. Heat a frying pan and add a tablespoon of oil. Add the onion, a little salt and let it cook for 3-4 minutes. Then add the cabbage, the spices and cook everything until the cabbage is tender.
When the potatoes and vegetables are ready, you can put the dish together by combining a portion of potatoes, a portion of vegetables and adding the boiled egg cut into pieces on top.
You can also put everything aside until it cools down and store it in the fridge (maximum 4-5 days).
You can use a little tomato sauce or olive oil on top.
Nutrition information
Each serving has approximately 406 calories, 50 g of carbohydrates, 12 g of protein and 19 g of fat. If you want more protein, add another egg and if you want more carbohydrates, add more potatoes.