If you're passionate about cycling, you have probably heard about Strava. But what exactly is Strava and why has it been rising in popularity over the last few years? In this blog post we'll share all you need to know about this app, from all its free features to how the segment section works, as well as what KOM/QOM means. We'll also ponder on whether the Premium version of the app is worth paying for or not, and how to pair your device to keep track of your activities. Keep reading to find out why Strava has become so hot among cyclists!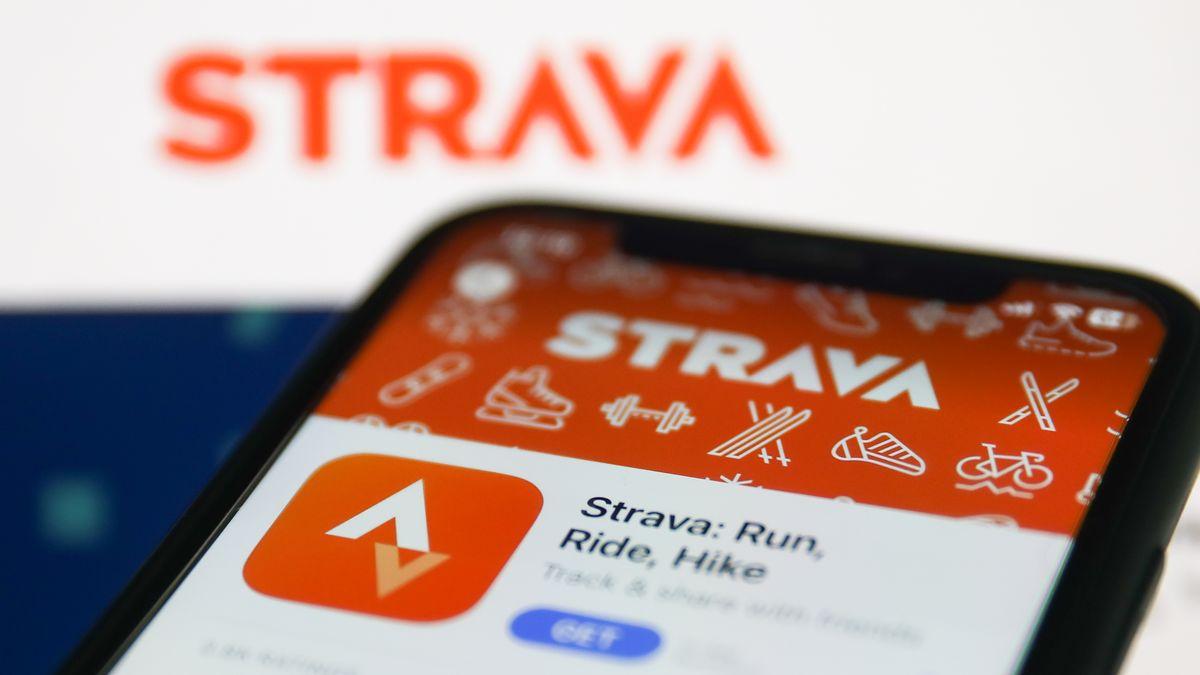 What is Strava?
Strava is a platform that allows its users to register, analyze and share their sport activities (running, cycling, swimming, hiking…) using a smartphone, a cycling computer, GPS devices, a smartwatch and all kinds of wearables.
Just like any other sports app, Strava provides training and data analysis tools, even though you can only get full access to all its features with a Premium subscription.
Strava also has a social media component, as users can connect and 'compete' with other athletes by comparing their results and data with each other, commenting or giving kudos on each other's posts, as well as joining clubs and challenges.
Strava allows its users to explore new tracks and spots to practice sports, and has a real-time tracking tool (Beacon) so that your friends and families can track your location and your progress.
How does Strava work?
First of all, either from the app or on the desktop version, you have to register to create your account.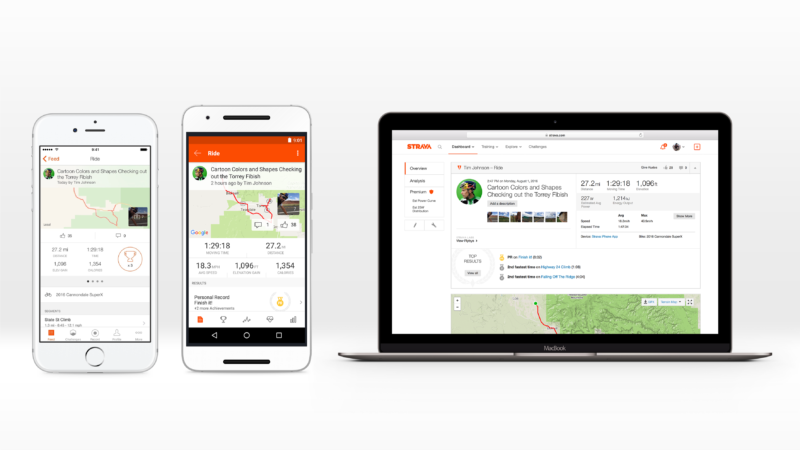 Once registered, you can log your sport activities using GPS-enabled devices such as sports smartwatches, cycling computers or smartphones. Data from these activities will load on the Strava platform through the app or by importing that data through other apps or services. For the latter you'll have to sync the app you choose with Strava.
Now that your data has been registered on Strava, you can check your sport activities and compare them with other users'. The app allows you to check the distance covered, your time and speed, as well as your pulse and your power if you have a heart rate monitor and a power meter. In addition, it will show you graphs, maps of the route, its altitudes, as well as all the segments you have completed.
This is the most social aspect of the app, and the most entertaining one for the users (or toxic, depending how you look at it). You can compare your data and times with your teammates and other cyclists in your area.
What does 'segments' mean in Strava?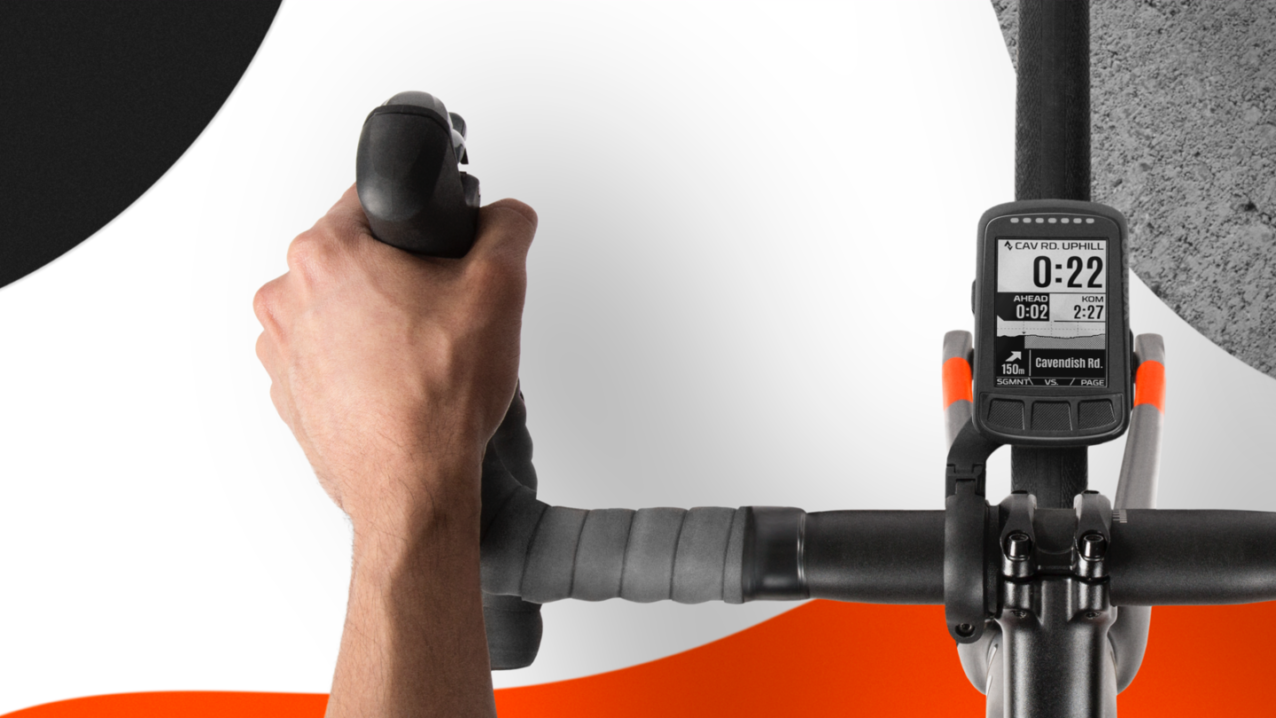 Strava segments are shorter sections of a certain route created by its user community meant to check and compare the results of the users that have completed the same segment. Any user can create any new segment if the area is lacking in them, or create a certain segment even if there are already a lot of them within their area.
When you register a sports activity, Strava automatically analyzes the segments in the route and shows you the results of all the users that have passed through them. The app creates classification ranks for each segment, which allows you to compare the results with other users based on age, gender and who you're following. This way, users can determine their strengths and weaknesses, improve their performance and motivate themselves in a fun competition. Strava awards virtual medals to those who have the best time in each segment; they are known as QOM and KOM.
What is QOM and KOM?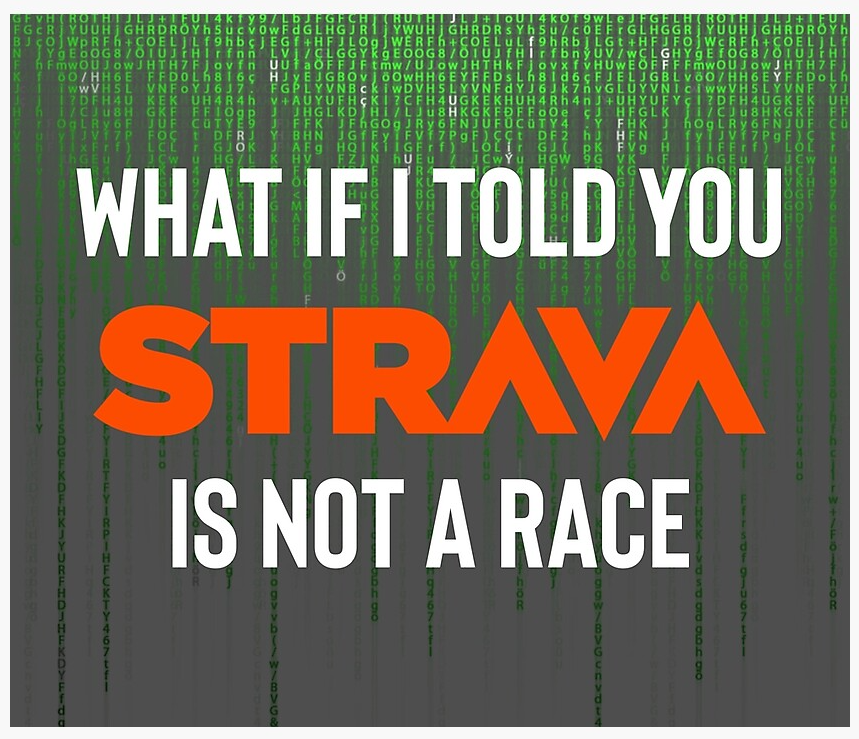 QOM and KOM are two terms used by Strava to define those users who ranked the highest by registering the best result in a specific segment. Both are abbreviations for 'Queen of the Mountain' and 'King of the Mountain'.
What are Strava's free features?
Strava offers many features for its users without the need to have a paid subscription. Among other things, you can:
Register any sports activity (running, cycling, swimming, walking, skiing…).
Track your routes and data such as distance, time, rhythm, speed, altitude…
Compare your results with other users' on the same segment.
Challenge yourself to get motivated and have fun while doing sports.
Connect with other users, track their activities and join clubs, as well as share your achievements and routes in any other social network.
Track and share your location with your friends and family, so that they can see your activity in real time. You just have to turn the Beacon option on and share the text message with anyone you want.
As you can see, Strava's free version has just enough features to guarantee the best experience for most of its users. Even so, this version has its limitations, such as a lack of advanced data analysis or users not being able to customize their goals.
Is Strava Premium worth paying?
This depends on the athlete's own needs and goals. Strava Premium has several other functionalities that can be very useful for certain users, which won't necessarily be for others. With Strava Premium, among other things, you'll benefit from:
Advanced data analysis. Strava Premium shows you more specific data on your activities, including rhythm and effort cross checking on different sections within your segments, and the chance to study your performance and progress in time. That said, there are more complete and advanced software solutions than Strava for those cyclists who want to dive even deeper into sports analytics.
Tools for planning your training sessions and creating your own customized goals.
Detailed topographic maps displaying the altitude and gradient of your routes.
Exclusive training sessions made by renowned sports trainers.
Route status information as well as route planning.
If the above features are something you consider essential for your goals and personal needs then you can give Strava Premium a go. However, if you don't really need them, with the free version you'll have just enough. We recommend starting with the free version, seeing if it has all that you need and if not, trying the Premium version using their 30-day free trial.
What is the cost of using Strava?
The free version Strava has no time limit and no hidden costs.

Strava Premium offers a 30-day free trial period. After that period, you can choose to pay a monthly or yearly fee, you can find the price list for your region here.
What do I need to do to use Strava and start registering all my outings?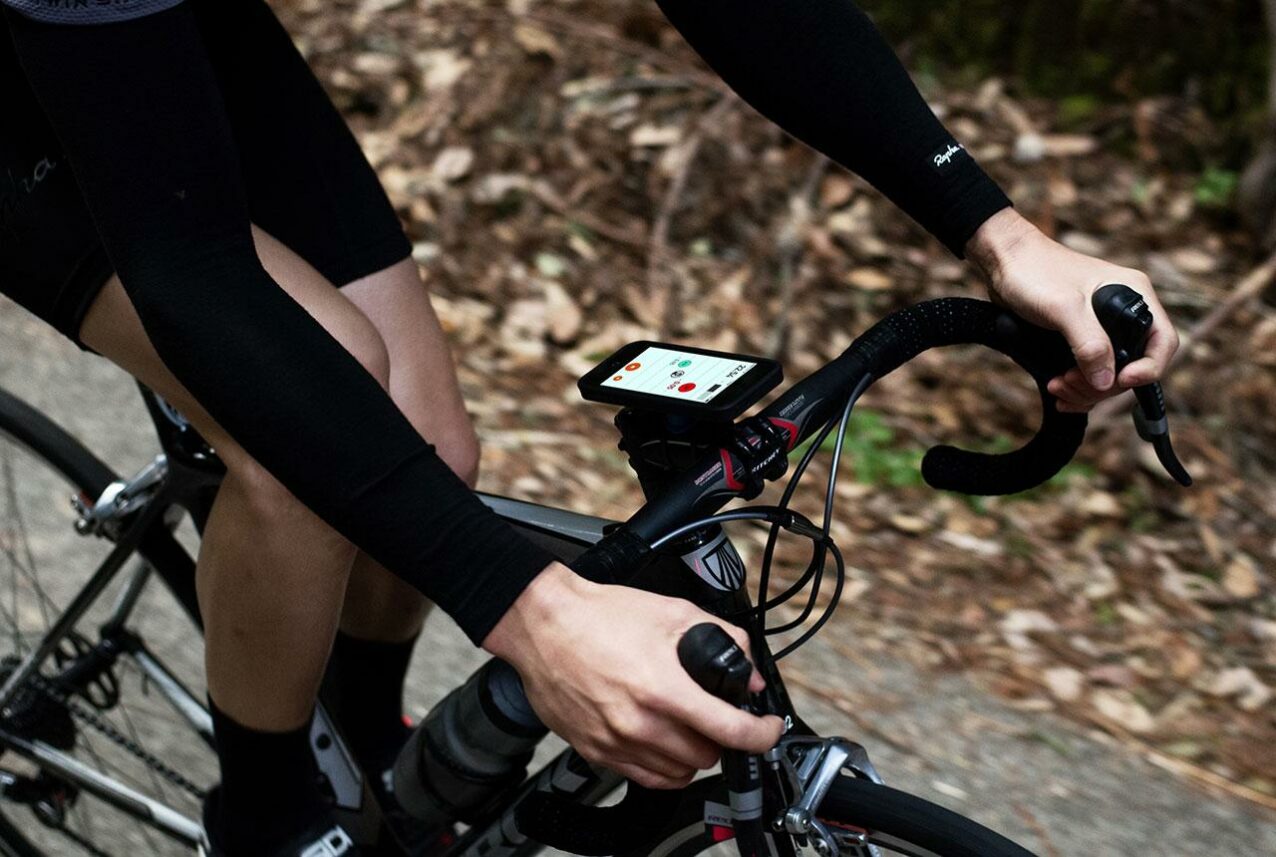 A Strava account, a bike and being keen on cycling.
An electronic device to register your activities, like a smartwatch, a smartphone or a cycling computer, making sure they can sync with Strava. There are also speed and cadence sensors that transmit data to Strava using Bluetooth.
Internet connection.
How to pair Strava with one of these devices?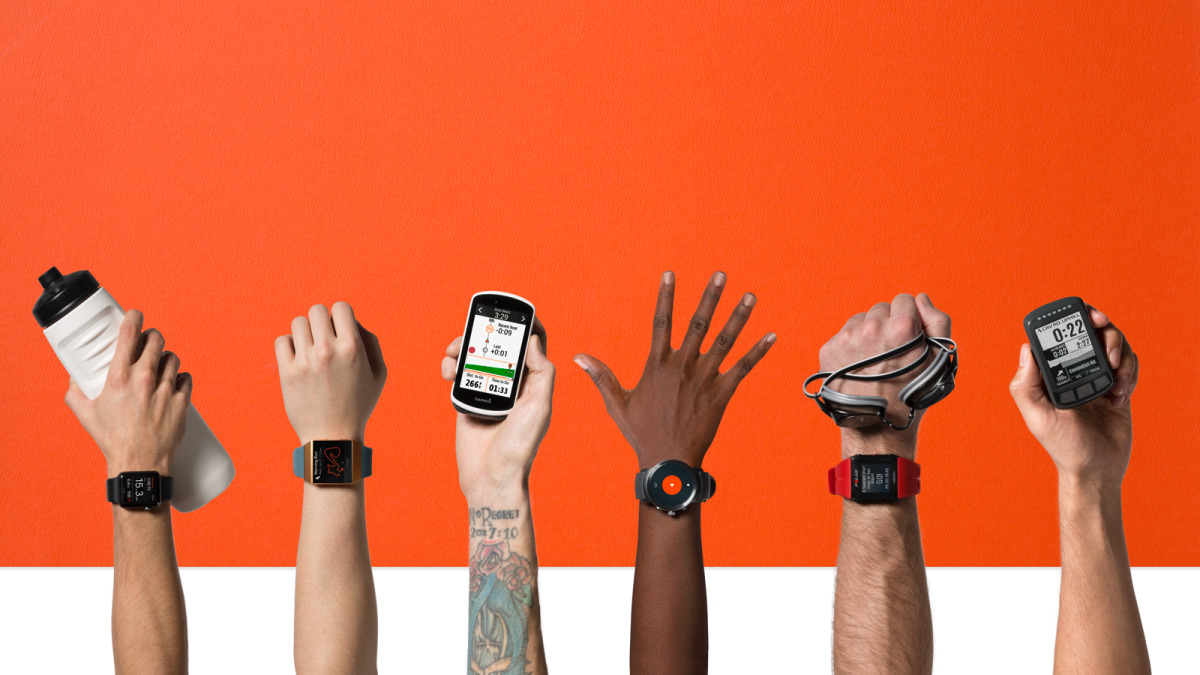 Follow these steps:
Make sure your device is compatible with Strava before trying to pair.
Open the Strava app.
Once you're in the app, go to settings on the upper right corner and click on 'Link other services'.
Click on 'Connect a device to Strava' and follow the instructions.
So, to wrap things up, Strava is an app for cyclists that combines a sports community with performance and healthy competition. Do you need Strava? That depends on the type of cyclist you are and what you're looking for. If you do decide to join Strava you won't regret it, but keep in mind that it's a tool and not a goal or purpose. The most important thing here is to enjoy cycling and take care of your mental and physical health.