If you're planning to buy a new high-end road bike and your budget is between €5,000 and €8,000, here are 10 models that bring together the best of each brand at great value.
Canyon Endurace CF SLX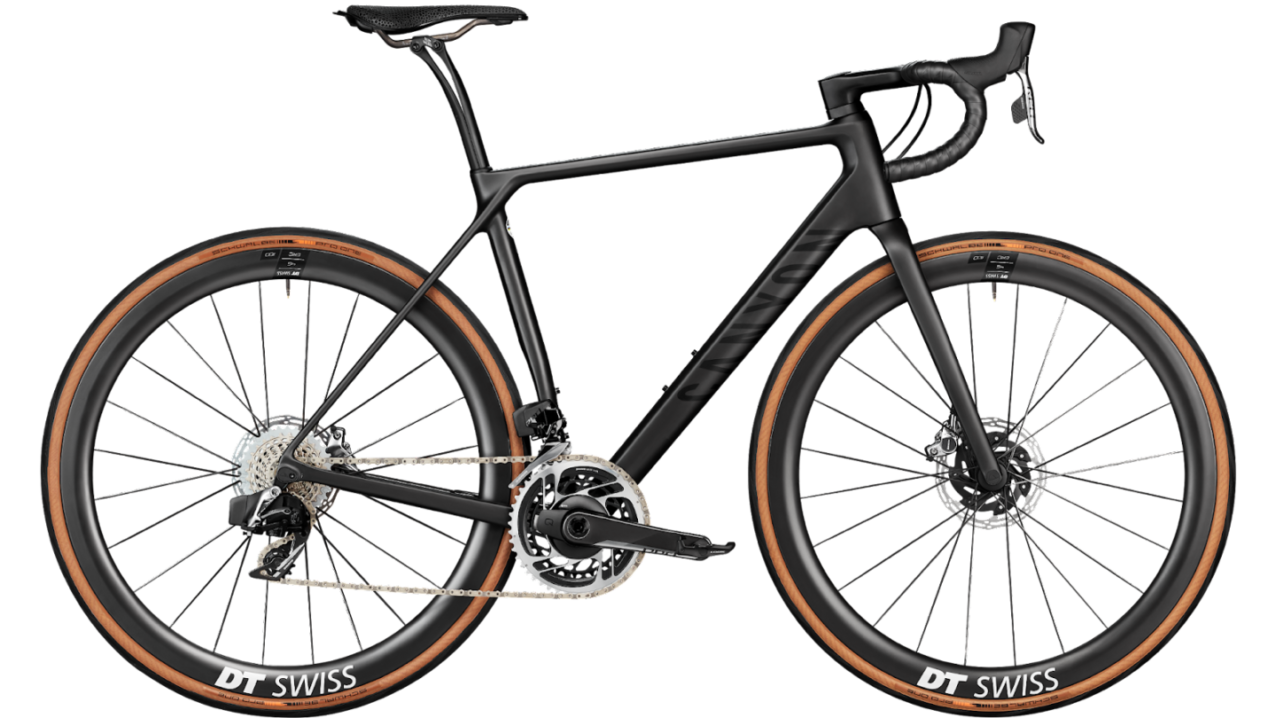 In the endurance category, the two top-of-the-range models for 2022 from the German brand are the one you can see in the picture above, the CF SLX Sram Red eTap AXS (€7,699) and in the picture below, the CF SLX Dura-Ace di2 12v (€7,779). Both are equipped with power meter, the same DT Swiss ERC 1100 Dicut wheels and brand's own components on a very light frame that together bring the bike to 6.7 kg (Sram) and 6.88 kg (Shimano) of weight for size M.
It's almost impossible to match what the German brand has to offer for this money. If you want a top-of-the-range, lightweight, comfortable and versatile bike that can handle gravel as well as mountain climbs, then don't hesitate. Choose one of the two Endurace CF SLX models because you're going to enjoy every single moment on its saddle. It comes with a 6-year warranty, you can pay in installments and, if you're lucky and it's in stock, it might be yours in just a couple of days.
Ribble Ultra SL R – Hero
Let's move on to a real UFO among bikes. Not just because it looks like a spaceship, but because it is designed to "fly" at high speed. To achieve this, the British brand has studied and carefully designed each and every detail, ensuring total harmony between the bicycle and the rider, so that the air not only flows but also helps the rider in their efforts.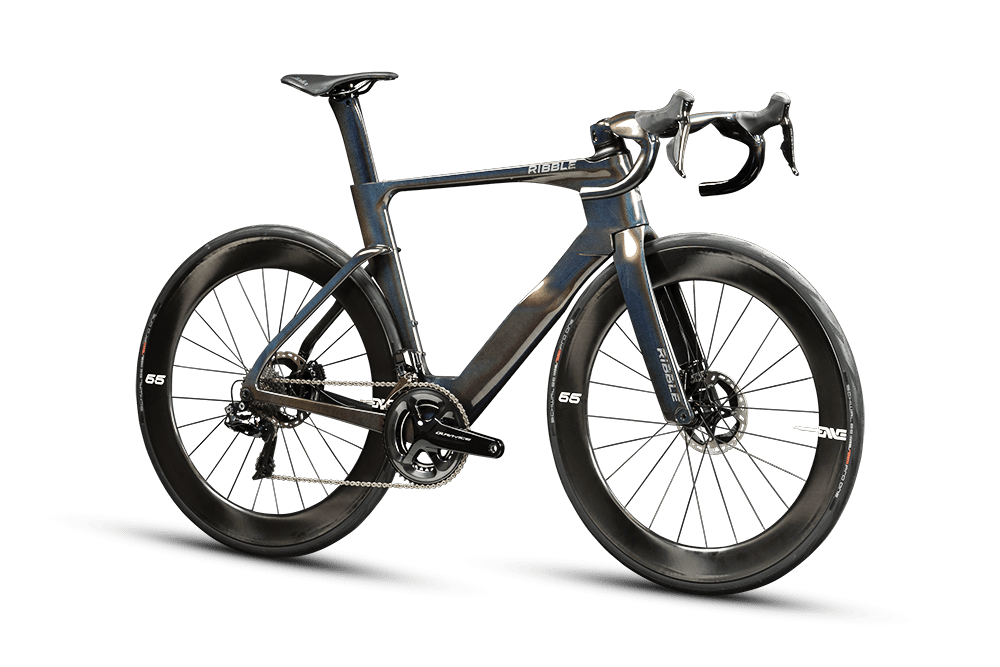 The Hero model is the top of the range. It costs €7,447 (£6,332.50) and features Shimano Dura-Ace di2 12v (without power meter), ENVE wheels with 65 rim depth, Schwalbe tubeless tires and Selle Italia saddle. The weight for medium size is 7.8 kg.
MMR Adrenaline SL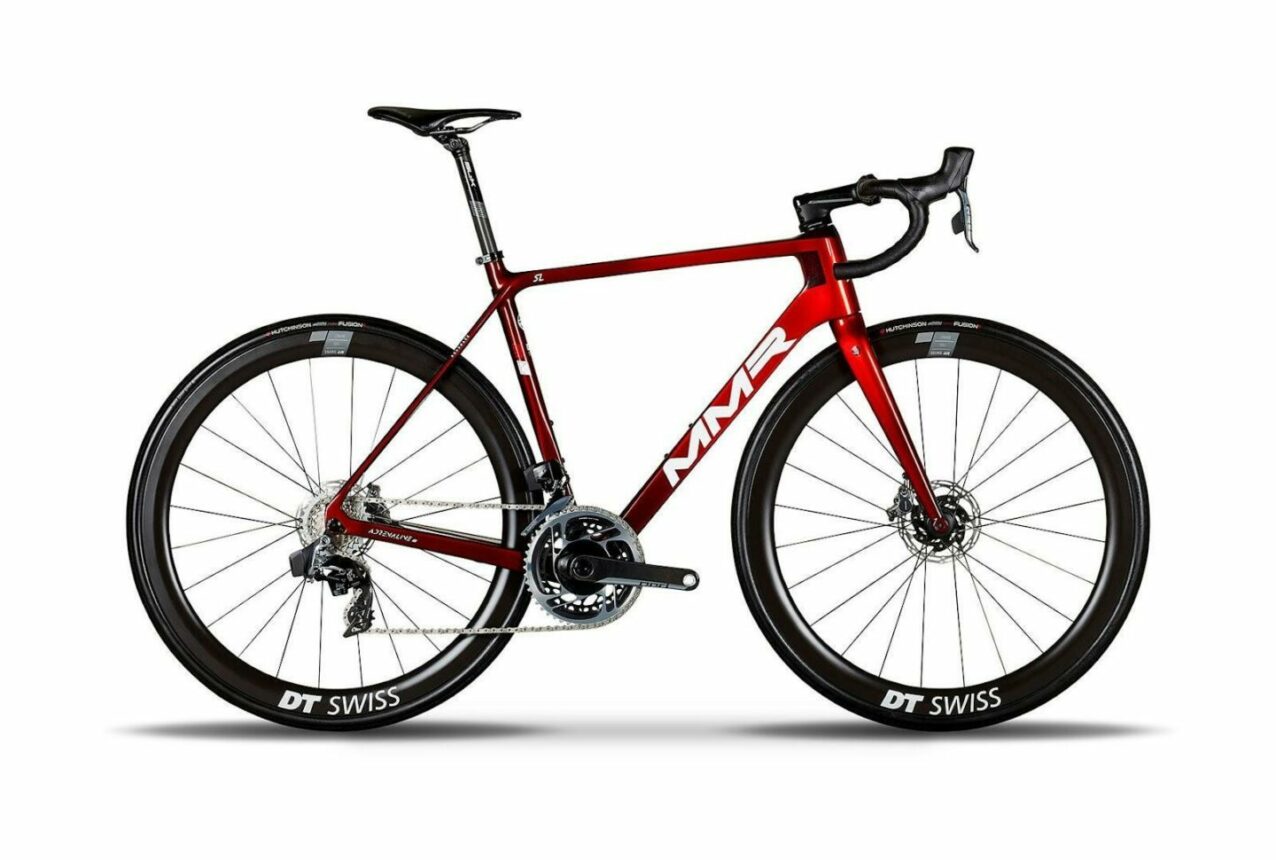 This brand from Asturias, the northern region of Spain, is not well known internationally, but its two top-of-the-range Adrenaline SL models include a power meter, DT Swiss ERC 1400 wheels with 45 rim depth, FSA components and a Selle Italia saddle. List price €7,299 (Shimano Dura-Ace di2 12v) and €7,699 (Sram Red eTap AXS 12v). Excellent value for money.
Vitus ZX 1 EVO CRX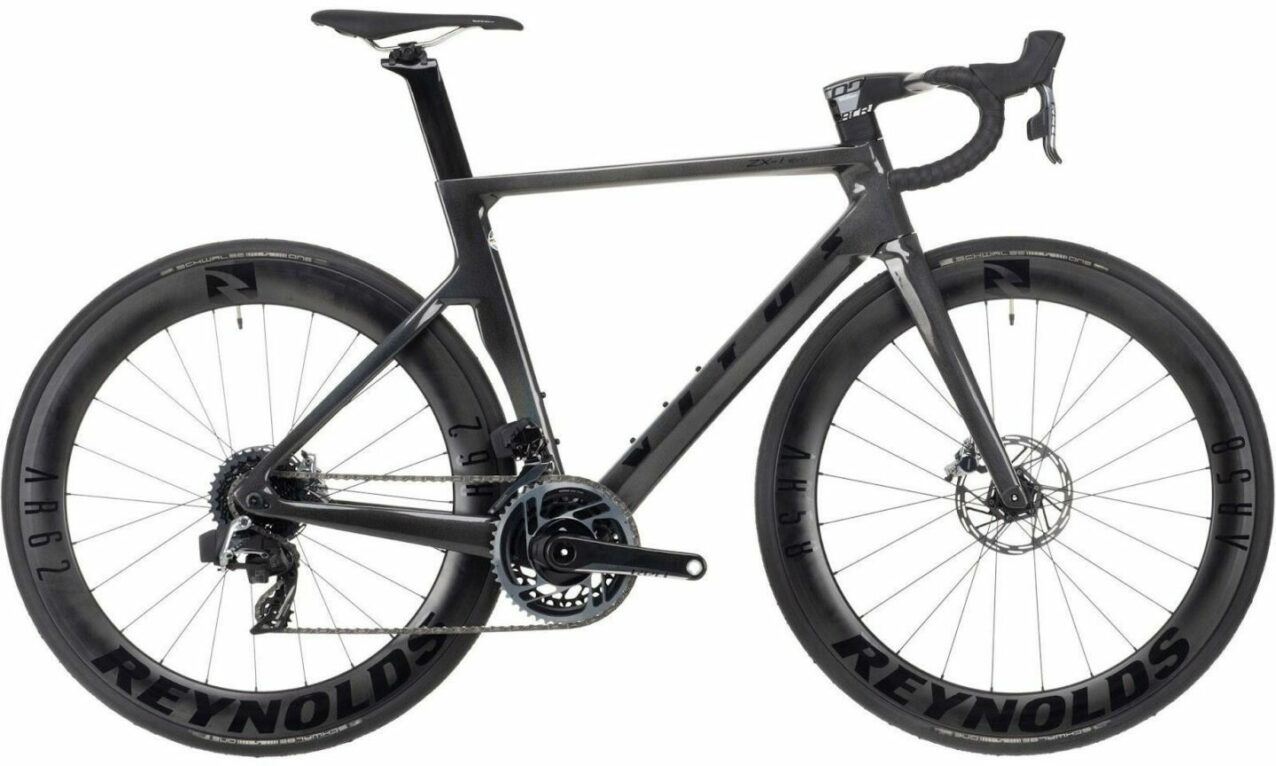 Another aero bike from the British Isles, but with a less flashy look than the Ribble. The high-end model from Vitus is the ZX 1 EVO CRX featuring Sram Red eTap AXS 12v, Reynolds AR58/62 DB wheels, Vision Metron 5D ACR integrated handlebars and stem, and the rest of the brand's own components. It weighs 7.9 kg in size M and is priced at €7,399 or £5,399.
Cube Litening and Agree
One of the best value-for-money German brands. Both their Litening (more aero) and Agree (less aero and more endurance) lines offer top-of-the-range models at a very good price.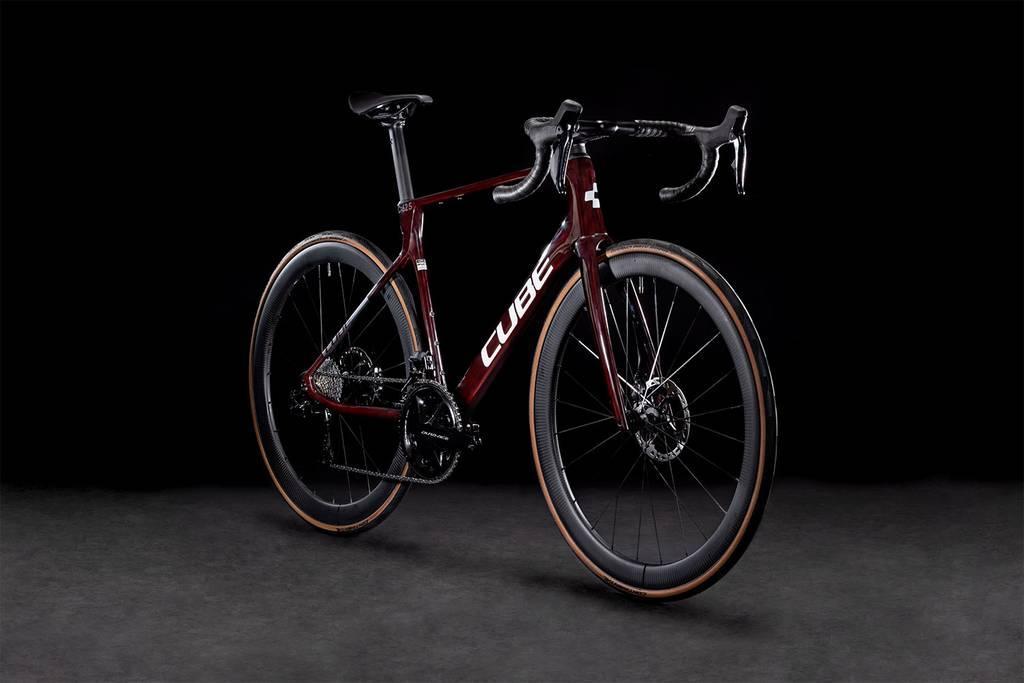 Particularly the Agree C:62 SLT. A bike that at the price of only €5,949 includes Shimano Dura-Ace di2 12v, Mavic Cosmic SL 45 wheels and Continental GP 5000 tires. The rest of the components are from Cube and bring the bike to a weight of 7.3 kg.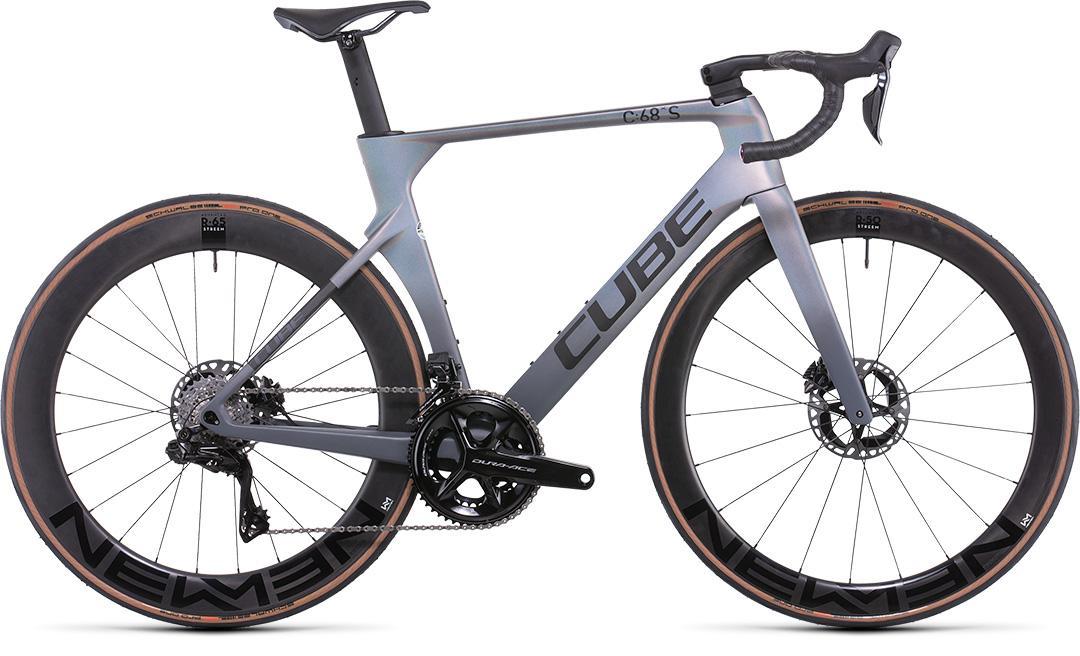 The Cube Litening C:68X SLT features Shimano Dura-Ace di2 12v, Newmen Advanced SL R.50/65 Streem wheels and Schwalbe Pro One tubeless tires. It weighs 7.4 kg and is priced at €7,399.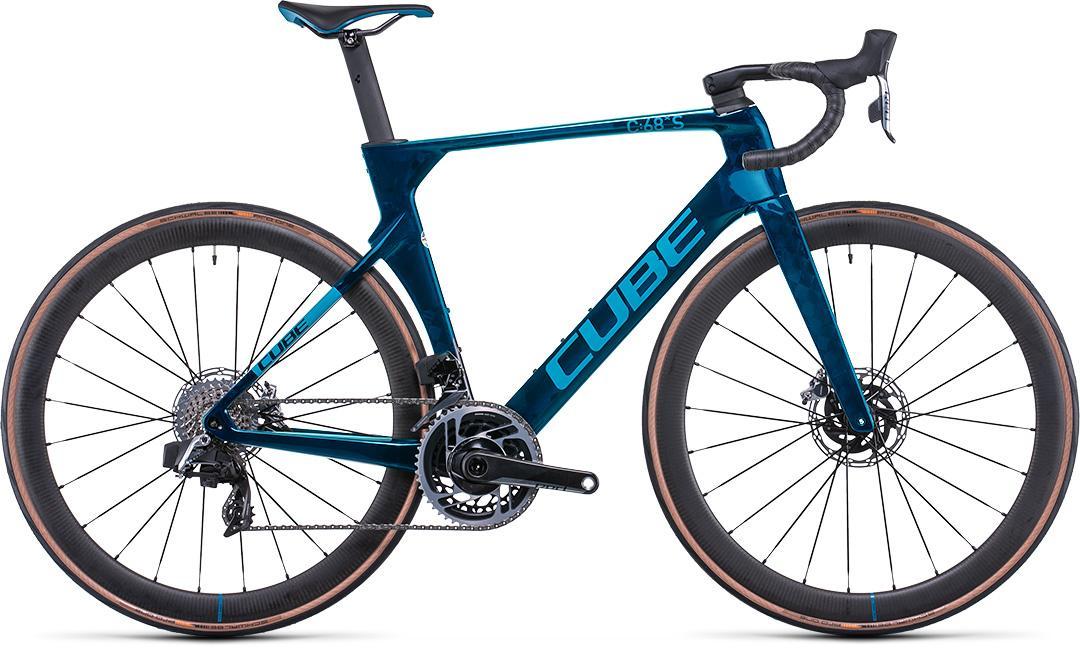 The Litening C:68X SL features Sram Red eTap AXS 12v, Mavic Cosmic SL 45 wheels and the same tires and components as the previous model. It weighs 7.6 kg and costs €7,199.
Lapierre Xelius SL 9.0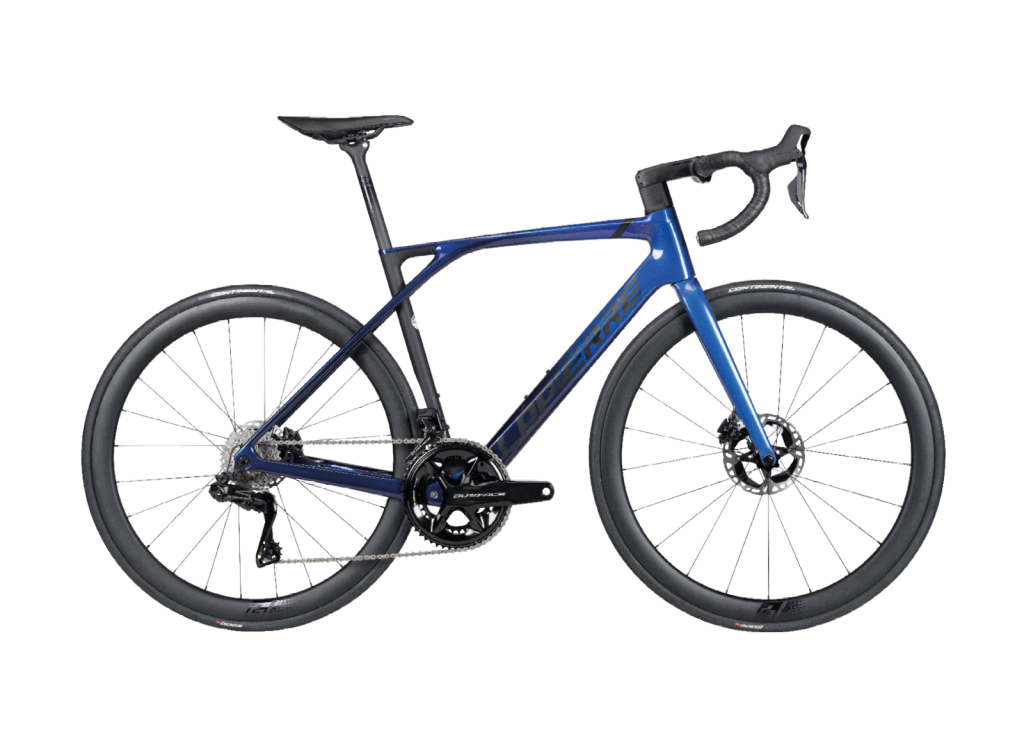 The French brand has updated its "climber" model by integrating its cables and sheaths in the frame internally, but maintaining the aesthetics that make the Xelius one-of-a-kind. It features the new 12-speed Dura-Ace di2, Lapierre wheels with 42 rim depth and, except for the Fizik saddle and Continental GP 5000S tires, the rest are brand's own components. List price: €7,399.
Rose Reveal Six Disc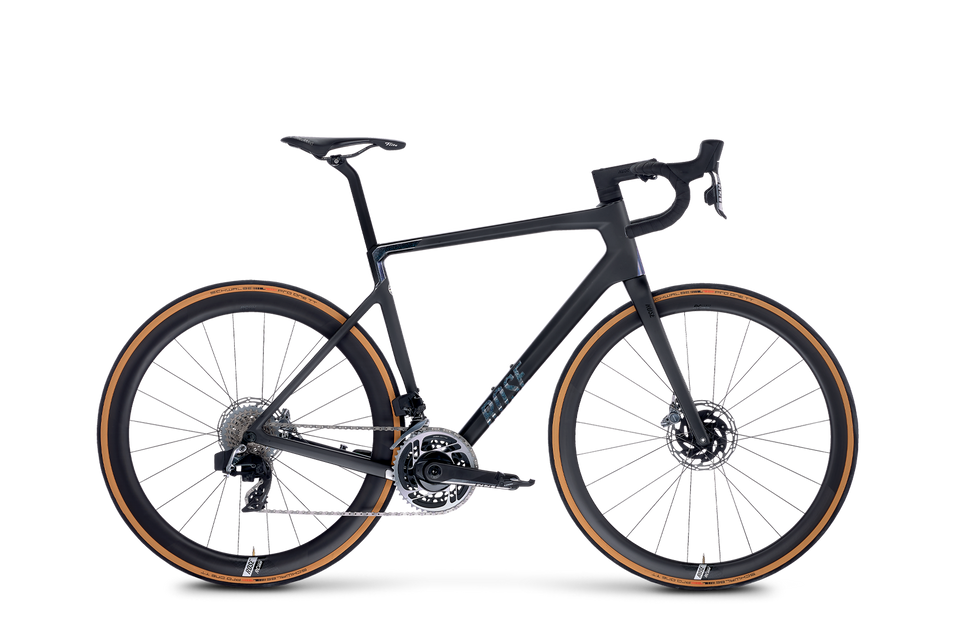 Rose is another German brand well known for its great characteristics at competitive prices. This Six Disc model features Sram Red eTap AXS and the brand's own components except for the Ritchey handlebars and Schwalbe tires. All on an ultra-light carbon frame that brings the bike to 7.1 kg for size 57. Price is €7,149.
Massi Arrow and Team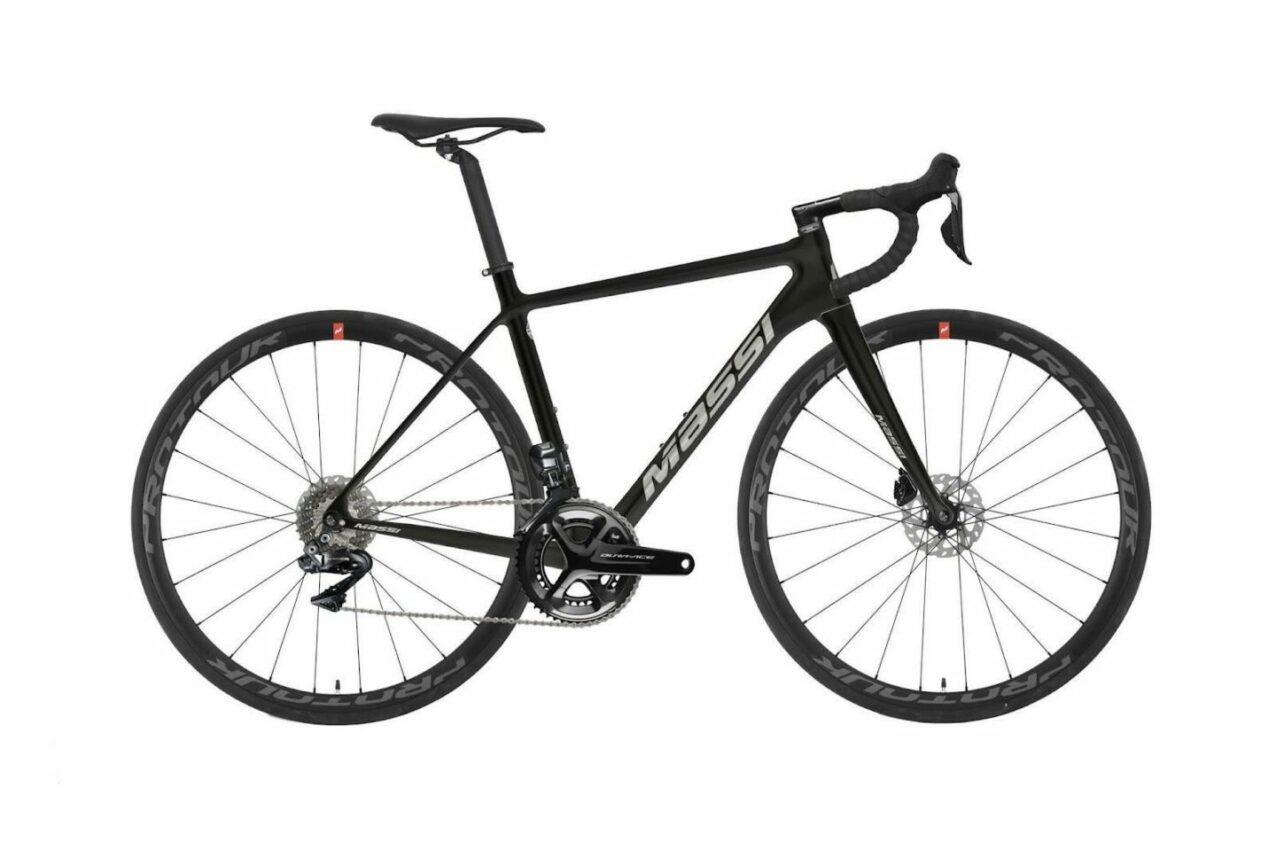 The top-of-the-range 2022 models from this Spanish brand based in Catalonia come at a very tempting price. Both the Arrow (aero) and Team (climber) models feature the full Shimano Dura-Ace di2 12v groupset on a carbon frame and fork with internal cable routing. All other components are made by Massi except the FSA stem. The list price is €6,999 for The Arrow and €5,999 for The Team.
Dare VSRu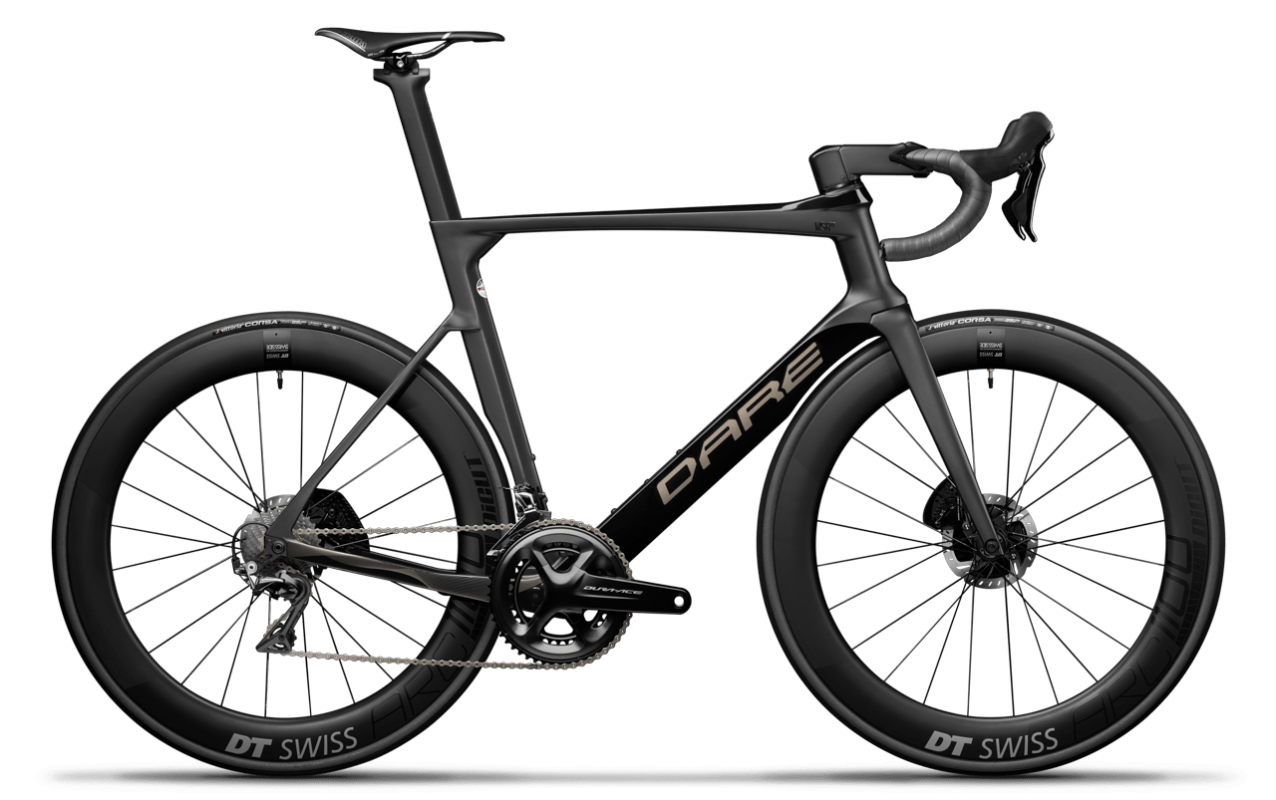 We started the list with a German direct selling brand and we'll conclude it with a Taiwanese B2C brand: Dare. Their top-of-the-range aero model is a real eye-catching piece of machinery. It is the only bike on the list with Shimano Dura-Ace di2 11-speed. It features 65 rim depth DT Swiss PRC 1400 Spline wheels and all the components are made by Dare except for the Selle Italia saddle and Vittoria Corsa tires.