Don't even think of putting your bike away in autumn because you'll miss out on one of the best times of the year for cycling. This season certainly has its quirks, but if you follow these 10 simple tips you'll fully enjoy the fall scenery on the saddle:
Keep in mind the daylength and check the weather forecast. There are fewer hours of daylight and the weather is very changeable. Watch the forecast and remember that up until the clock change, the sun rises later and sets earlier.

Stay visible.

A set of lights to be seen and reflective clothing are more than enough if you leave shortly before dawn or to get home before dark. If you are going to

cycle at night, follow our advice from this blog post

, get a good set of lights to see, always have them mounted on the bike and remember to charge the batteries so you don't run out of light in the dark.

Take care of your bike.

If you don't know how to do it, here is a

basic guide on how to clean and maintain your bike

. In any case, a complete overhaul at a trusted workshop before facing bad weather is always a good idea if you have used the bike a lot throughout the summer. Should you think it is necessary due to the weather conditions in your area, you can switch to winter tires with high-grip on wet roads and greater puncture resistance.  

Fenders and/or winter bike.

Some cyclists have a second bike specifically prepared for fall and winter so they don't have to put on and take off fenders or subject a new bike to water and dirt. You can buy a cheap second-hand model or prepare one you already have.





If you intend to use only one bike and live in an area where it rains a lot, good quality fixed fenders are essential. In less rainy zones, an ass saver or a clip-on, removable mudguard that protects you from rear wheel splash may suffice.

Stay dry.

As dry as you can. Both from the water coming from above and from below. A

light, water repellent but breathable jacket

to wick away sweat and expel moisture will do if the rain is light. It never hurts to carry a

waterproof rain jacket

in your pockets in case of heavy rain. But sometimes it is best to stop, seek shelter and wait for the rain to end. As for the water coming from below, in addition to the fenders mentioned above, a pair of

waterproof overshoes or toe covers

will help keep your feet dry.

Layer up with cycling apparel and accessories that are easy to take off, put on and store in your pockets.

In this blog we have already told you how to use, mix and match different options (

windproof vests

,

arm warmers

,

long sleeve jerseys

,

base layers

) to adapt to weather and temperature changes inevitable in the fall.

Use photochromic glasses with a lightly tinted or clear lens

.

Photochromic glasses allow you to adapt to changes in light conditions

. Lightly tinted lenses will help you make the most out of the light on a cloudy day. Clear lenses are key for pedaling at night.

Watch out for puddles, leaves and fruit fallen from trees.

Here are a few

tips for cycling in the rain or in wet weather conditions

. The great thing about cycling in the fall, besides the scenery, is that you can stop to fill your jersey pockets with some of those fruits (chestnuts, walnuts, apples).

Set goals and challenges.

 

Focusing on challenges for the upcoming year is the best way to face cold weather and limited hours of sunlight. Losing weight, improving results in a race, doing X km throughout the year, participating in competitions… every cyclist will have their own goals, but remember not to set impossible or unrealistic objectives. Gradual progress is better than frustration due to being overly ambitious.
Time to change and improve.

In summer we want to enjoy the good weather to the fullest, and we often ignore physical problems and pains that could keep us off the bike. The fall is a good time to:



Have a

biomechanical study

carried out to make the necessary adjustments that will allow you to ride more comfortably or to find a solution to a problem in advance. 

See a

personal trainer or a nutritionist

to help you improve the  training and eating plan for the upcoming year. 

Take up/get back to mountain biking

. Forests in the fall are certainly worth switching to fat tires.

Take up cyclocross,

a cycling modality perfect for fall and winter. Two of today's biggest cycling stars, Mathieu van der Poel and Wout van Aert, started out in the mud and sand of this discipline.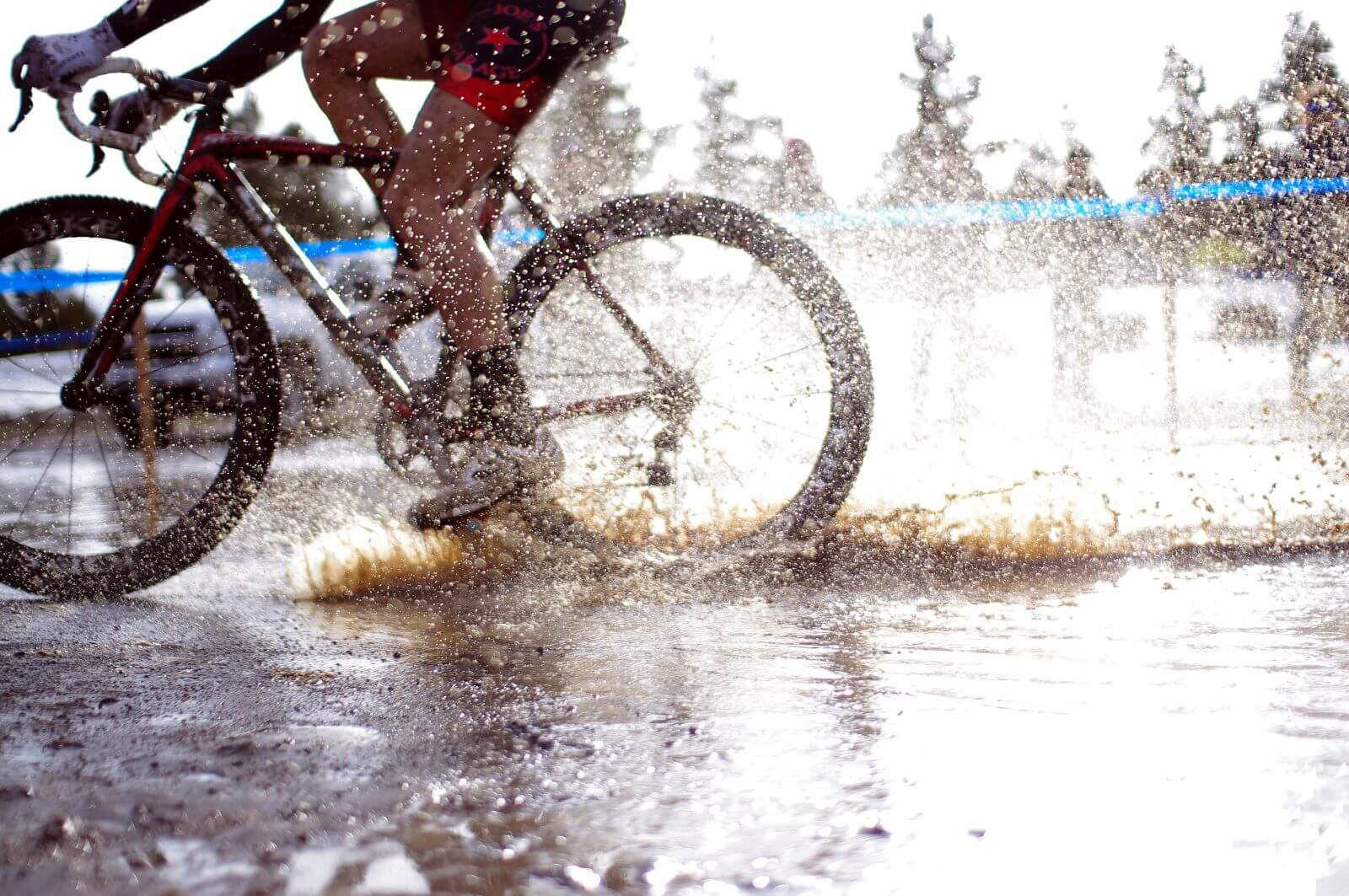 We do hope that these simple tips will help you enjoy the fall cycling season. After all, if it doesn't rain, the conditions are perfect for cycling at this time of the year. It's not too hot or too cold, the scenery is beautiful, there are fewer people cycling on routes and trails, plus fresh air and sunlight boost your mood, and cycling helps you stay fit and healthy.