If you want to keep cycling in winter, check out this short guide to surviving and overcoming the winter blues that make many cyclists hibernate until spring. Here are ten simple and useful ideas to help you enjoy cycling when the cold weather sets in:
Dress accordingly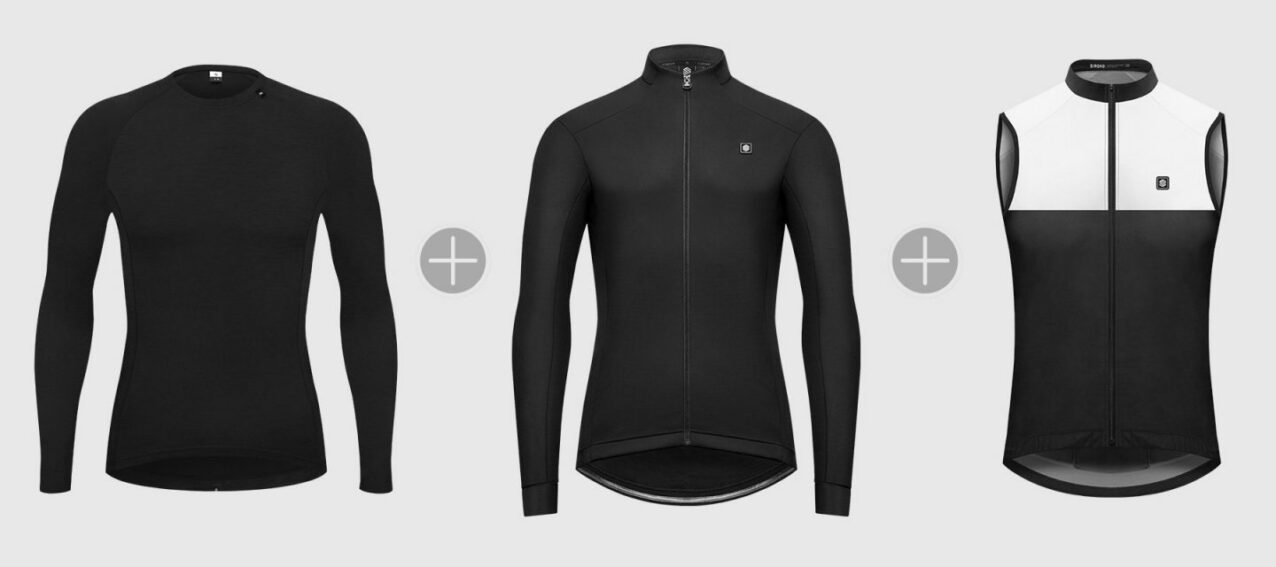 As wise men say: "There's no such thing as bad weather, only unsuitable clothing". When cycling, wearing the right clothing is essential to avoid getting cold, but also to not overheat and end up sweating excessively. Not all winters are the same. There are areas where it rains a lot, others where the cold and snow set in very early and do not go away until well into spring, regions where the wind is freezing and others with generally pleasant temperatures. Each winter requires a different type of warm clothing, but it is essential to layer up and protect your feet, hands and arms, etc. Check the weather forecast to find out what to wear.
Prepare your bike for winter
The bicycle also needs a number of winter-specific accessories.
Sets of to-be-seen and to-see bike lights.
Mudguards if you live in an area where it rains a lot.
Ass-saver for places where it rarely rains.
Aluminum rims brake better in wet conditions than carbon rims.
If you have disc brakes, check the state of the pads and discs.
Winter tires are more puncture-resistant. This saves you money and trouble.
Many cyclists have a special bike to use in the winter. It can be an old bike or one bought specifically for the colder seasons. For instance, a fat bike is perfect if it snows a lot where you live and the roads become impassable.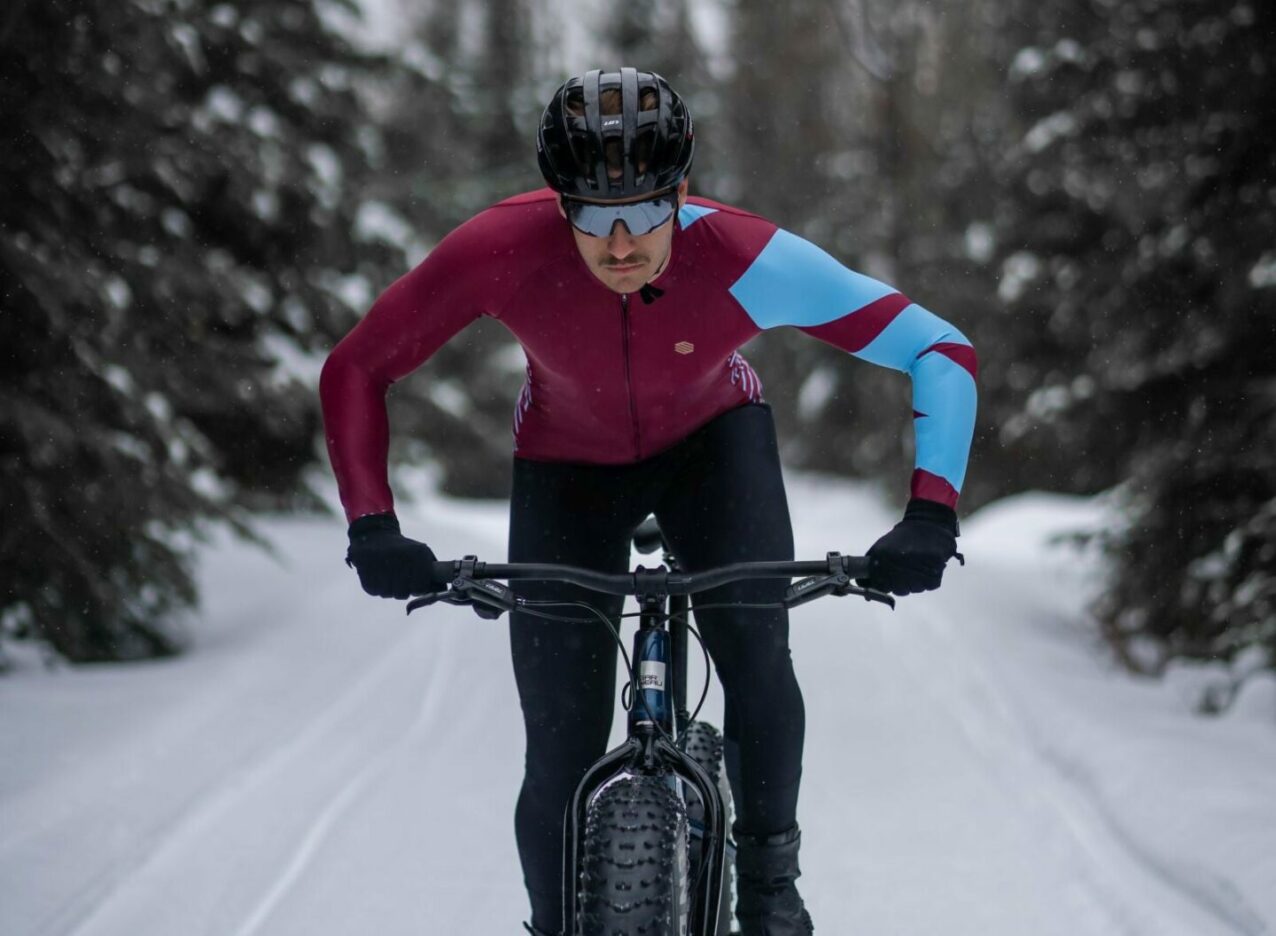 Don't forget to check, clean and dry your bike on a regular basis. Here is an article explaining the basic maintenance procedures.
Indoor cycling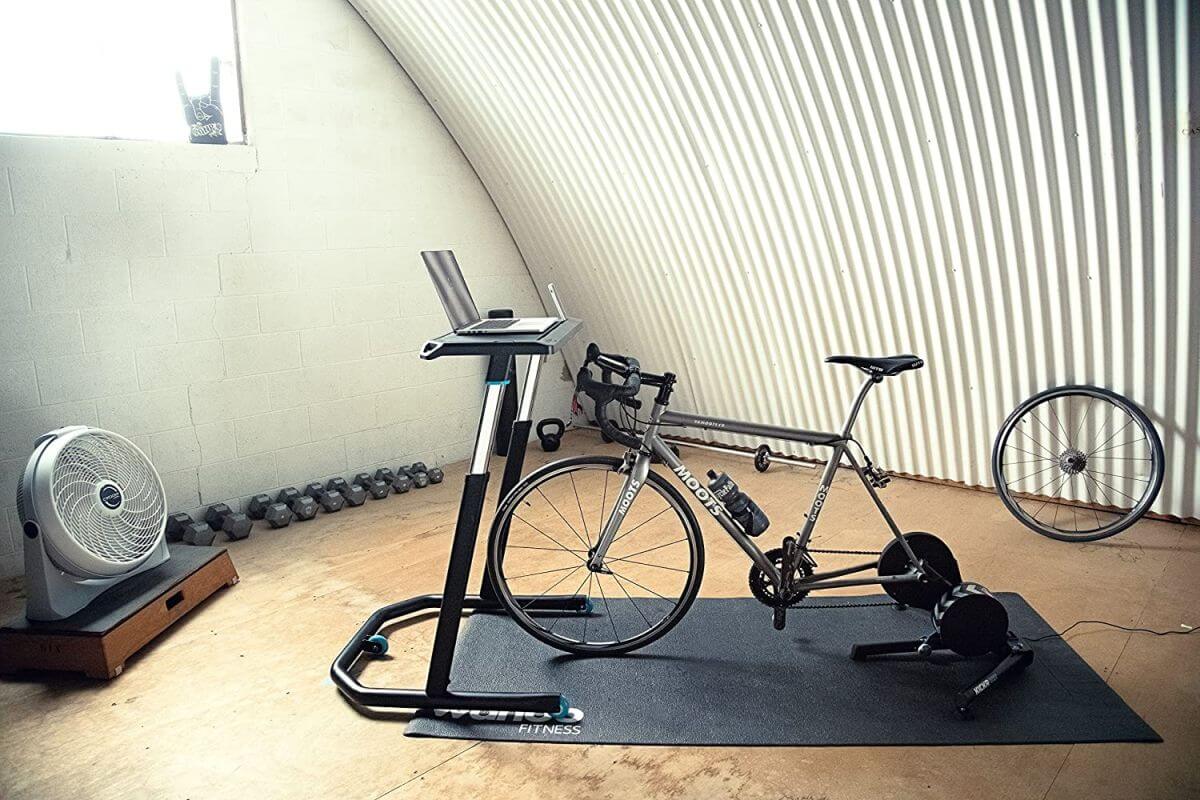 You can choose spinning classes at the gym or training sessions on the indoor bike trainer. Here's a guide on how to break a sweat at home. A good smart indoor bike trainer with an app is not cheap, but you'll make great use of it during the winter months. If the winter is harsh, you'll get a quick return on your investment.
Basic training + intensity
We are not cycling professionals who go full throttle after a 150 km ride. We are amateurs and the time we can spend on workout is limited. So doing only the basic training in winter is a waste of time. Of course you have to spend hours on the bike if you want to increase your performance (especially if you are a beginner), but doing 10-20 min intervals right at the threshold and 1-5 min intervals at full throttle, is as beneficial (or even more) as going long hours at low intensity.
Strength and core training
Core and strength training will help prevent injuries and improve your performance, stability and efficiency on the bike.

You can join a gym and practice spinning or other types of activities described in this post. You can also get some basic equipment and train your strength and core at home.
Every winter minute counts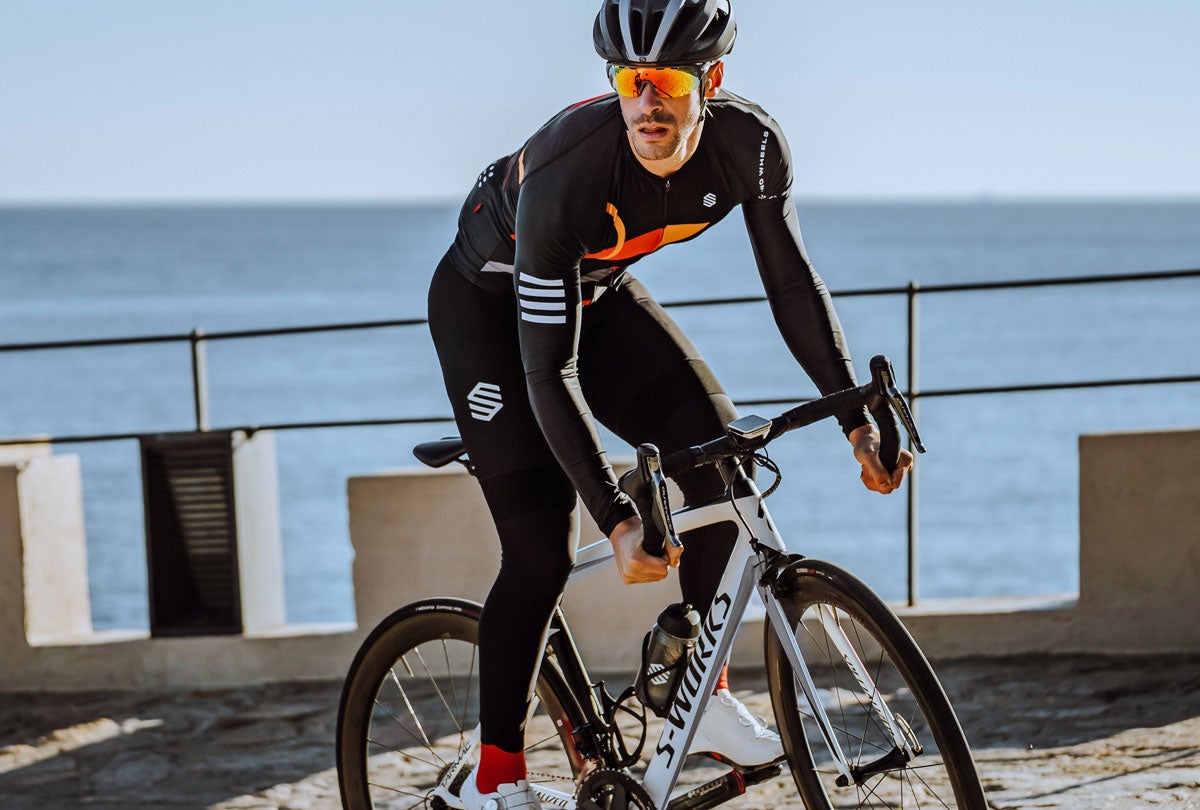 If you're a cyclist interested in pure performance, but you're short on time, try to make the most of every moment you spend on the bike. A good indoor bike trainer, a training app and a power meter are essential to bring you closer to reaching your goals and ambitions with every pedal stroke.
Always ready to pedal
You never know when the sun will rise. You may finish chores faster or leave work early. You might have time to hop on your bike at any given moment, but if it's not ready, if your clothes aren't dry, if the batteries in your lights are dead, if you don't have an indoor bike trainer or the right clothes to keep you warm, your chances of actually going on a ride are slim to none.
Winter riding mode: ON
For instance: If it's windy, go out with a headwind and come back with a tailwind. At the beginning you are full of energy and still warm after leaving home. On the way back, with less strength and a sweaty body, let the wind help you.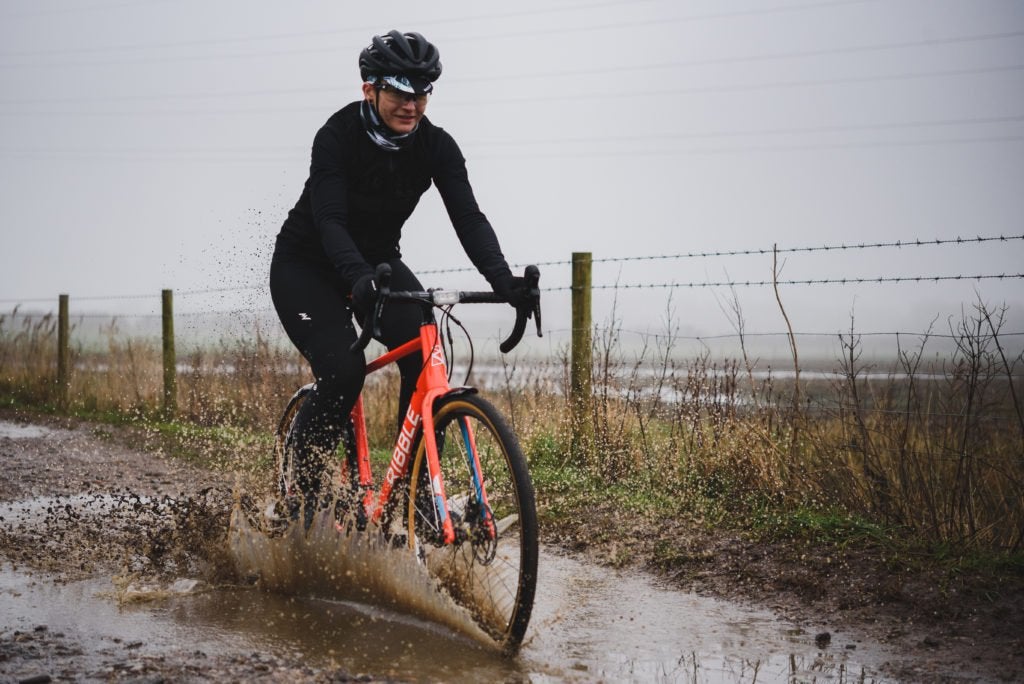 The grip on roads and paths changes in winter because moisture evaporates more slowly. In shaded areas, the ground remains wet throughout the entire winter, which leads to the formation of puddles, ice patches and even plant growth. It is therefore vital to pay extra attention, stay focused and adapt to the circumstances.
Be flexible, progressive and consistent with your training plan
Many bike riders take cycling very seriously, either because they are amateur cyclists who compete or because they like to participate in cycling events and get better results every year. Everyone sets their own goals and training plan, but winter is a complicated and tough season in many ways. Hence the importance of being flexible. Here are some examples:
Check the weather forecast and adjust your training accordingly to avoid facing the most adverse conditions.
If you go out and get caught in bad weather, cut short your outdoor ride and complete the training indoors.
Enjoy Christmas.
Progressive and consistent work over the winter is what really counts. A few days where we have not followed the training plan or we have eaten or drank too much, do not matter a great deal if we do things right for 12 weeks.
Riding together
Going out in a group (small or large) or with a friend is a great way to stay motivated to face the winter.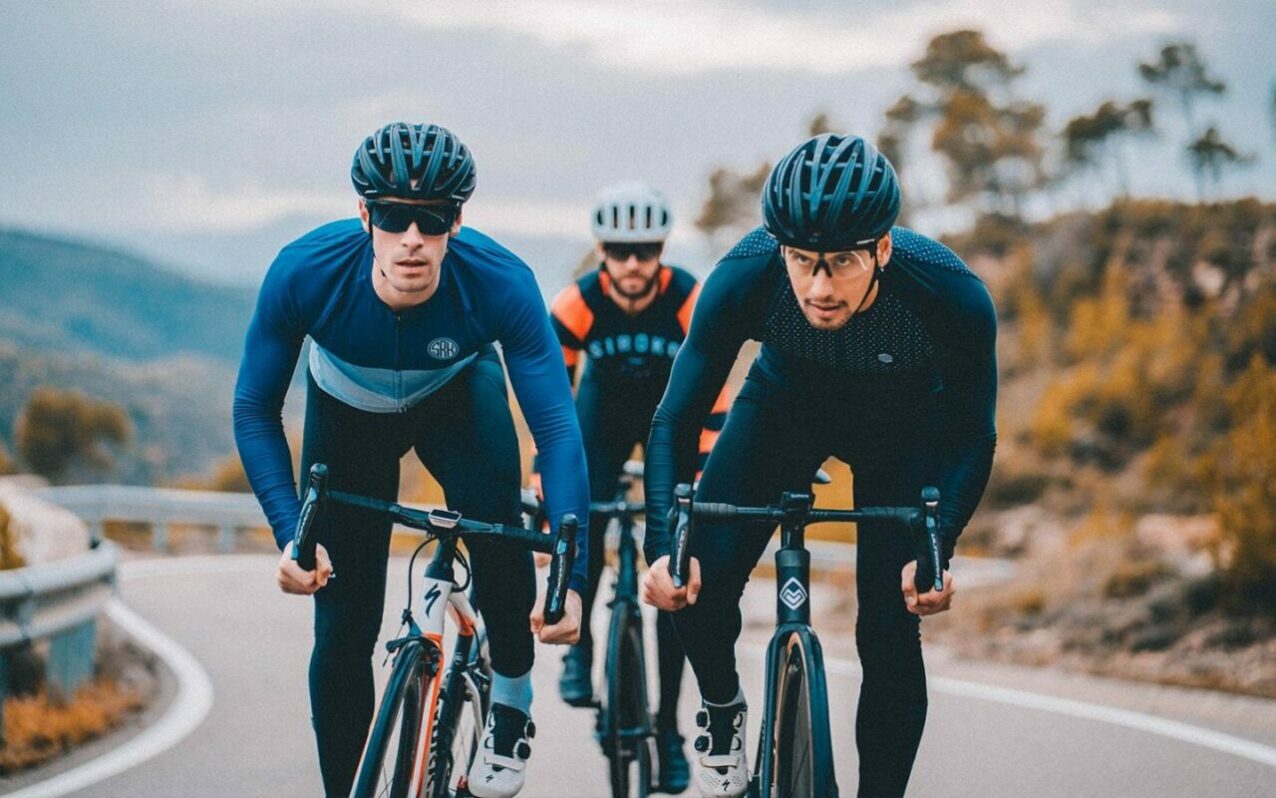 Finally, we would like to recommend something that everyone should do more often: Use the bike as much as you can. Especially for those short trips that we usually do by car. If in countries like Denmark, Holland or Belgium they still use their bikes when winter comes, in other areas, where winters are milder, the only excuse is that the infrastructure is not as good as in Denmark, Holland or Belgium.