In a previous post we talked about the advantages of using specific shoes for cycling and explained the different models available on the market. Most of them require the use of specific pedals and that is what we are going to talk about in this article: different types of pedals, different pedal-cleat systems plus the pros and cons of each of them.
Types of bicycle pedals
Clipless pedals for 2, 3 and 4 bolts
Flat pedals plus optional toe clips/cages or straps
Hybrid pedals and other flat pedal & clipless combinations
Clipless pedals

Designed to be used with cycling shoes, which doesn't mean that you can't use them with normal shoes or sneakers; it would, however, be uncomfortable, unsafe and you'd lose all the advantages provided by the combination of pedals + cycling shoes:
More control and safety.
Better power transfer.
More circular pedal stroke.
Cons:
You have to buy specific shoes.
You must practice clipping in and out quickly and on time in all circumstances.
If the cleat or pedal is dirty, it is difficult to clip in and out.
They require prior adjustment (of the cleat on the shoe and of the pedal itself) and minimal maintenance.
Flat pedals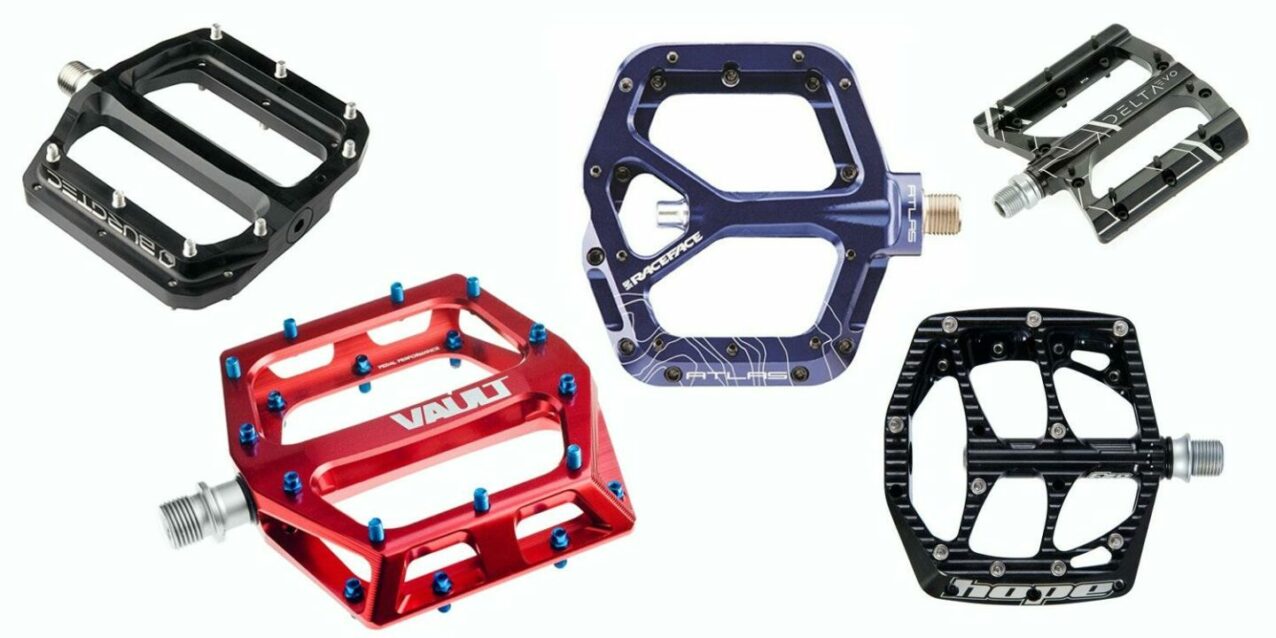 Their greatest advantage is that they can be used with any type of normal shoe and with many casual commuter and off-road cycling shoes. For safety and comfort, they should not be used with road cycling shoes or off-road shoes whose sole does not allow for a proper grip on the pedal.
With flat pedals you lose the advantages of clipless pedals, but you gain freedom for your feet and save money because the maintenance is minimal and, although it is recommended, you don't have to buy specific shoes.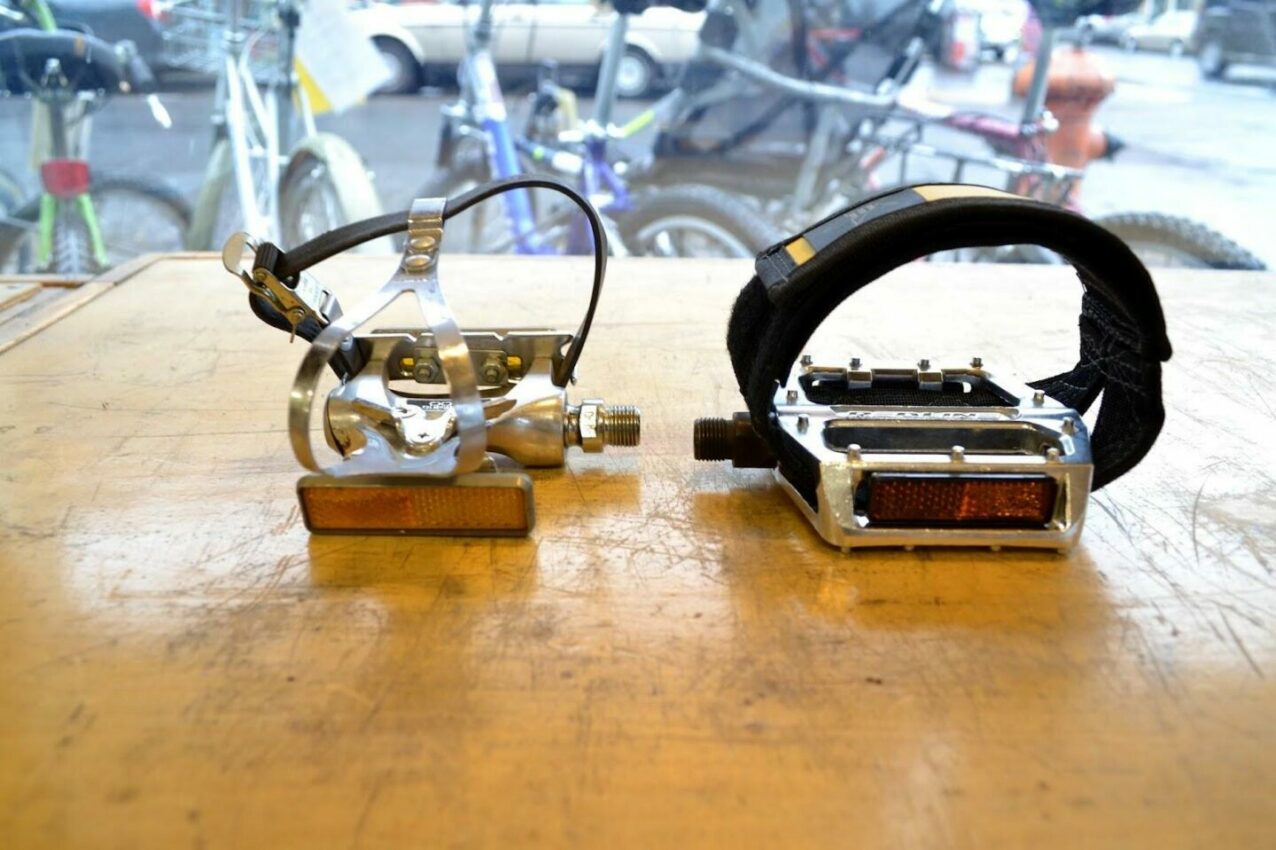 Toe clips (or toe cages) and straps are becoming less and less common. They prevent the foot from sliding upwards or forwards and improve the power transfer when pedaling. They are not compatible with all types of flat pedals and, in the case of toe straps, some practice is needed to get the foot in and out; toe-clips do not require as much experience or skill.
Hybrid pedals and other flat pedal & clipless combinations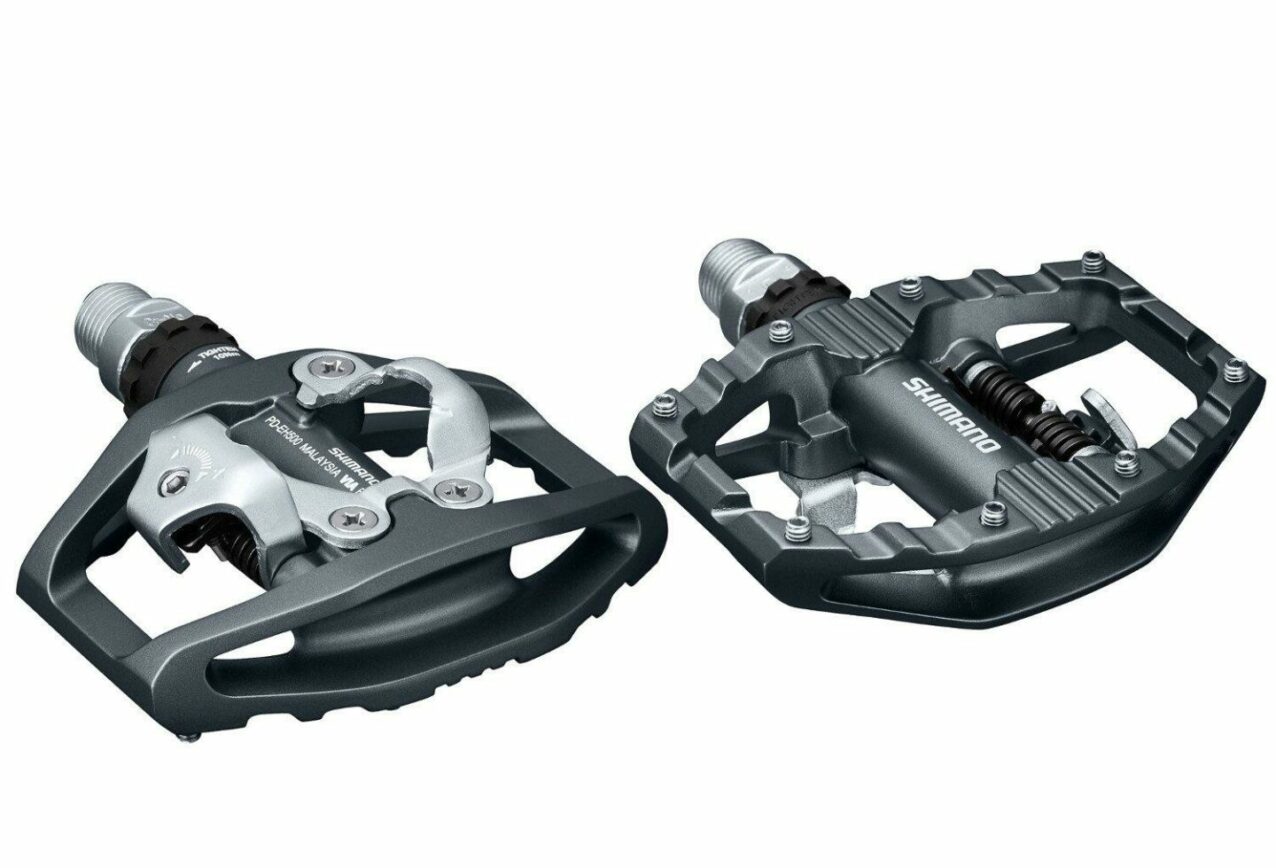 A combination of flat and clipless pedals based on a 2-bolt cleat system (SPD and Crankbrothers mostly) or flat pedals with magnetic cleats (Magped). Some models have a flat pedal on one side and clipless pedal on the other. There are also clipless pedals with large platforms that allow you to pedal comfortably with normal shoes or sneakers.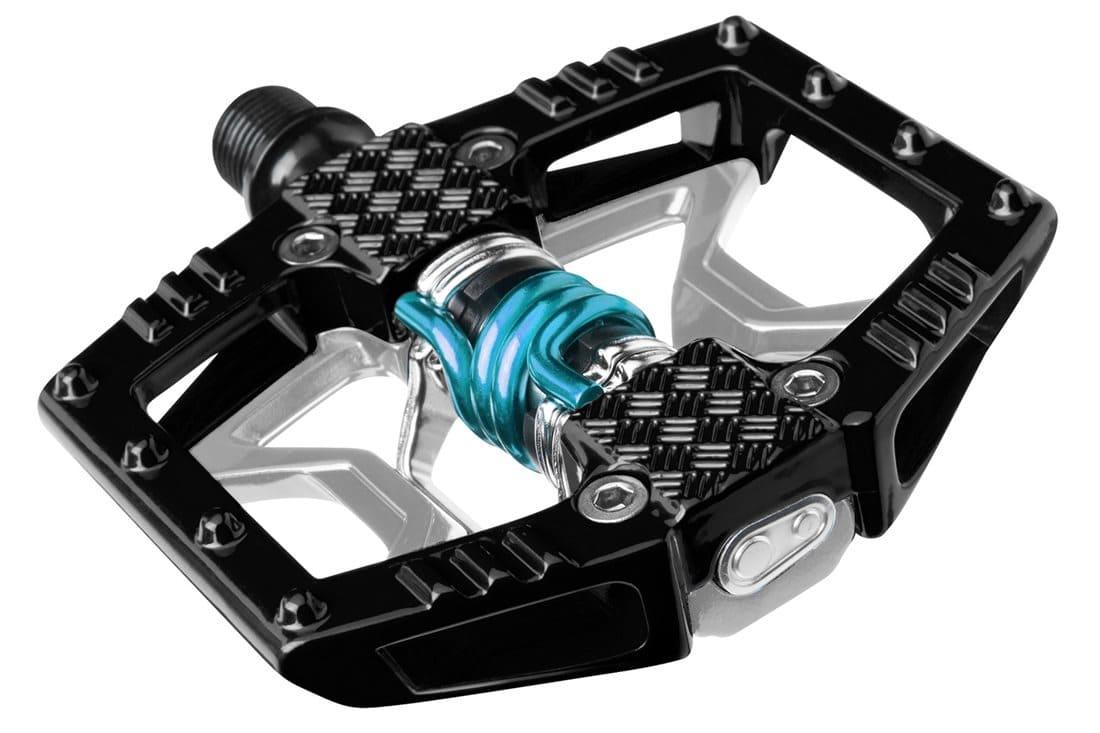 Their biggest advantage is their versatility, but they are not as efficient and light as clipless pedals, nor do they have as much grip as platform pedals. On the plus side, they are a good way to learn to clip in and out when making the switch to clipless pedals.
Pedal-cleat systems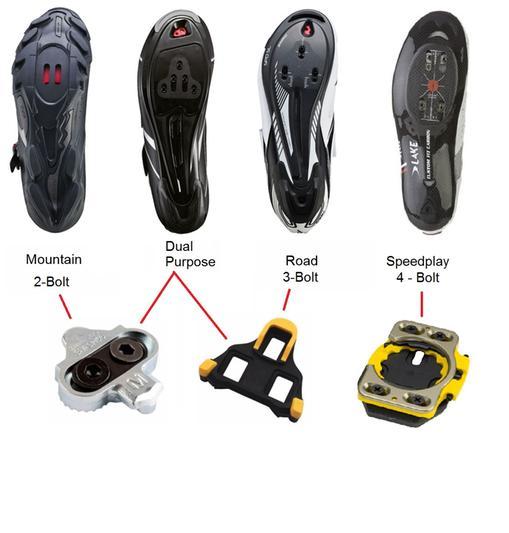 Within clipless and hybrid pedals there are different cleat-pedal systems and they can be grouped by discipline or by number of bolts. 2-bolt cleat systems can be used in both road and off-road cycling and, although 4- and 3-bolt cleat systems seem exclusive to road cycling, they can also be used for gravel discipline. Even some mountain bikers like Victor Koretzky have used road pedals and cleats systems in some specific circumstances.
2- bolt cleat systems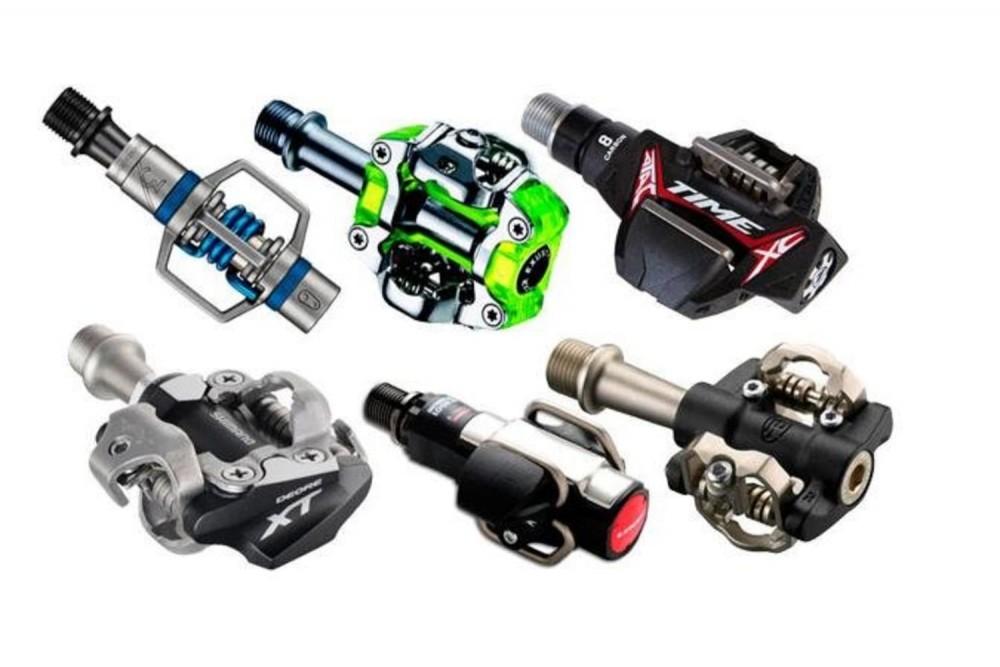 The most popular ones are:
Shimano SPD
Crankbrothers
Time
All three are suitable for any shoe with two holes in the sole, but they are not compatible with each other. Brands such as Look, Xpedo, Ritchey or Bontrager have pedals compatible with Shimano cleats, but their own cleats work better than those of the Japanese brand.
Shimano SPD – pros:

Resistance and durability
Wide range of choices
Cleat tension adjustment
Shimano SPD – cons:
Weight
Limited cleat float (cleat float or pedal float is when the cleat rotates freely inward or outward while clipped into the pedal). This means that the cleat must be set up correctly to avoid discomfort and injury.
If the clip-in area or the cleat is filled with mud, stones, etc., clipping-in and out becomes more complicated.
Crankbrothers – pros:

Easy clip-in
4-sided clip-in entry design
Increased cleat float (from 0 to 15 degrees)
Work better in mud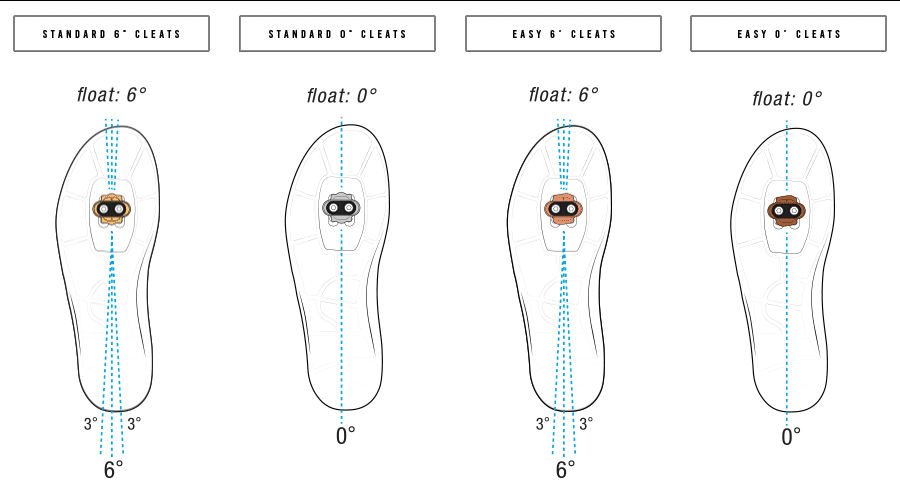 Crankbrothers – cons:
Shorter life
No cleat tension adjustment
Cleat float makes it feel like we are not clipped in.
In models with no or little platform, clipping in is more complicated
Time – pros:
More cleat float (10 to 17 degrees)
Lateral movement. The foot can move slightly to the side of the pedal. Very good for cyclists with knee problems.
Excellent in mud, snow, ice, etc.
Very good quality-price-weight ratio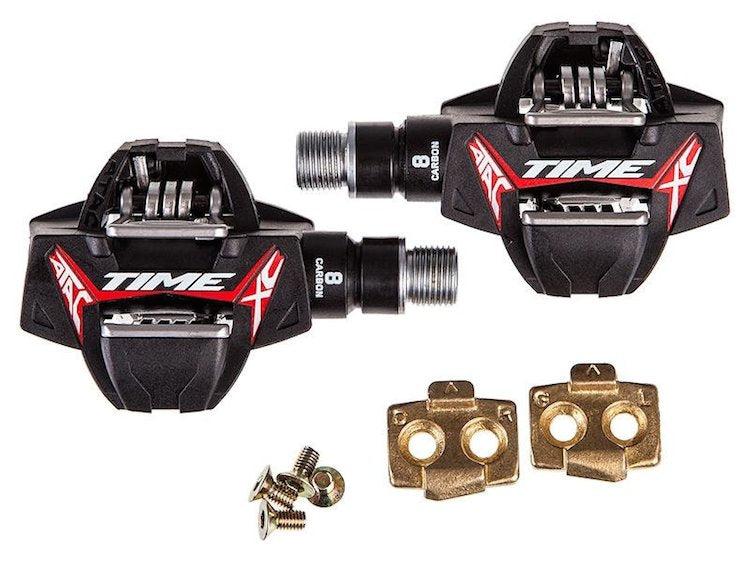 Time – cons:
Lateral movement and high float angles are a downside if you like to be firmly attached to the pedal.
Greater stack height (distance from the axle center to the shoe sole). The shorter the distance, the better the power transmission.
3- and 4-bolt cleat systems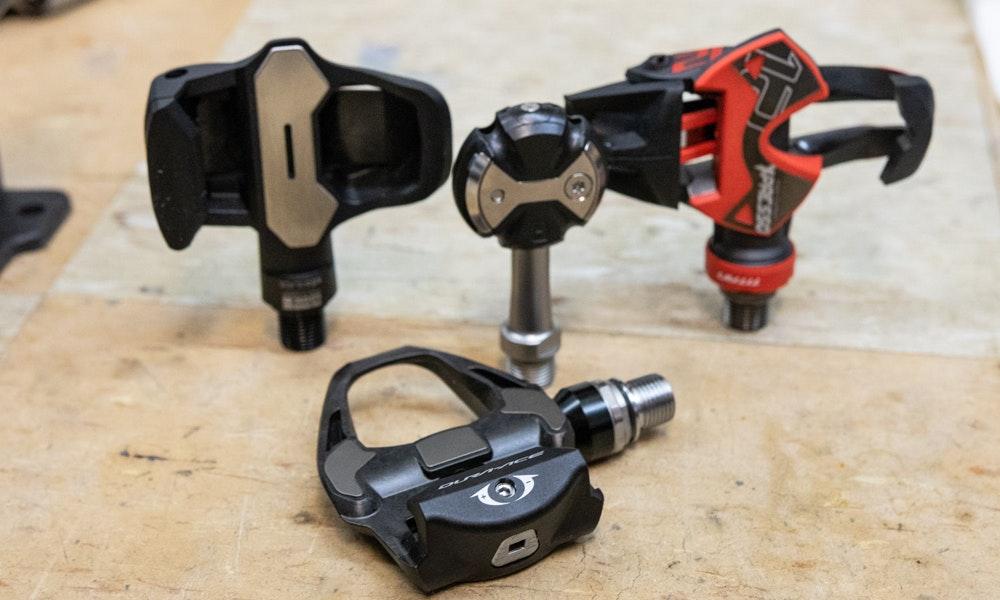 The most widely used ones are:
Look
Shimano SPD-SL
Time
Speedplay
The first 3 options are designed for 3-bolt cleat systems and are not compatible with each other. Speedplay is the only system with a 4-bolt cleat design. There are few models of shoes with specific soles for Speedplay, which is why the cleats of these pedals include an adapter for shoes with 3 holes.
Look and Shimano SPD-SL systems are very similar with similar pros and cons.
Look and Shimano SPD-SL – pros:
Wide range of choices in terms of quality, materials and prices
3 types of cleats with different cleat float levels
Low maintenance
Longer pedal life
Best quality-price ratio
Look and Shimano SPD-SL – cons:
Low range of adjustment
Shorter cleat life
Low walkability
Time – pros: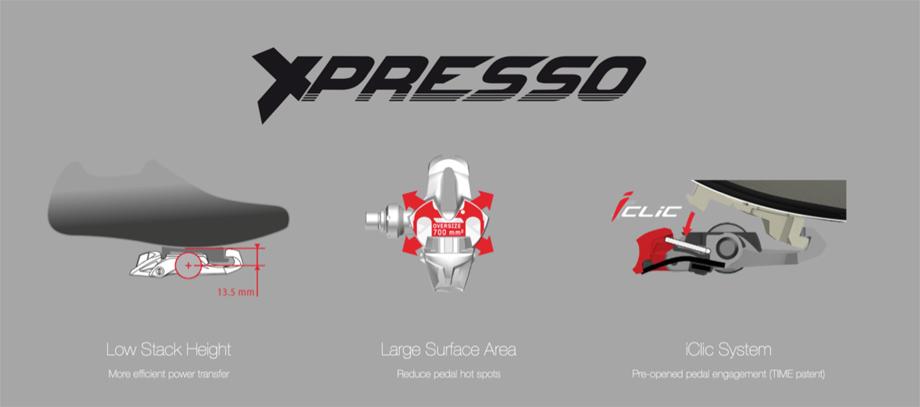 Reduced weight and size
Higher walkability
More options for cleat and pedal adjustment
Less stack height (shorter distance between the axle center and the shoe sole)
Time – cons:
Price
Cleats wear out quickly
Speedplay – pros:
Double-sided clip-in entry design
Increased cleat float range (0 to 15 degrees)
Lateral cleat adjustment
Good for cyclists with knee problems
Reduced stack height even when using the 3-bolt cleat adaptor
Speedplay – cons:
Price
Increased maintenance of pedals and cleats
Limited variety of 4-bolt cleat systems
Extended cleat float and lateral movement require more time for cleat adjustment
All this information can be overwhelming if you are just starting to ride a bike, but it is also very important. After all, it is through the pedals that we transmit power and they are also one of the three points of contact of our body with the bike. Therefore, choosing the pedals that best suit our needs is of paramount importance not only to improve our performance, but also to ride comfortably and safely.