GRATIS verzending bij bestellingen van meer dan $99

Alle retouren voor het omruilen van maten zijn GRATIS.

BWS GRAVEL - Ontdek onze nieuwe collectie
Product added to cart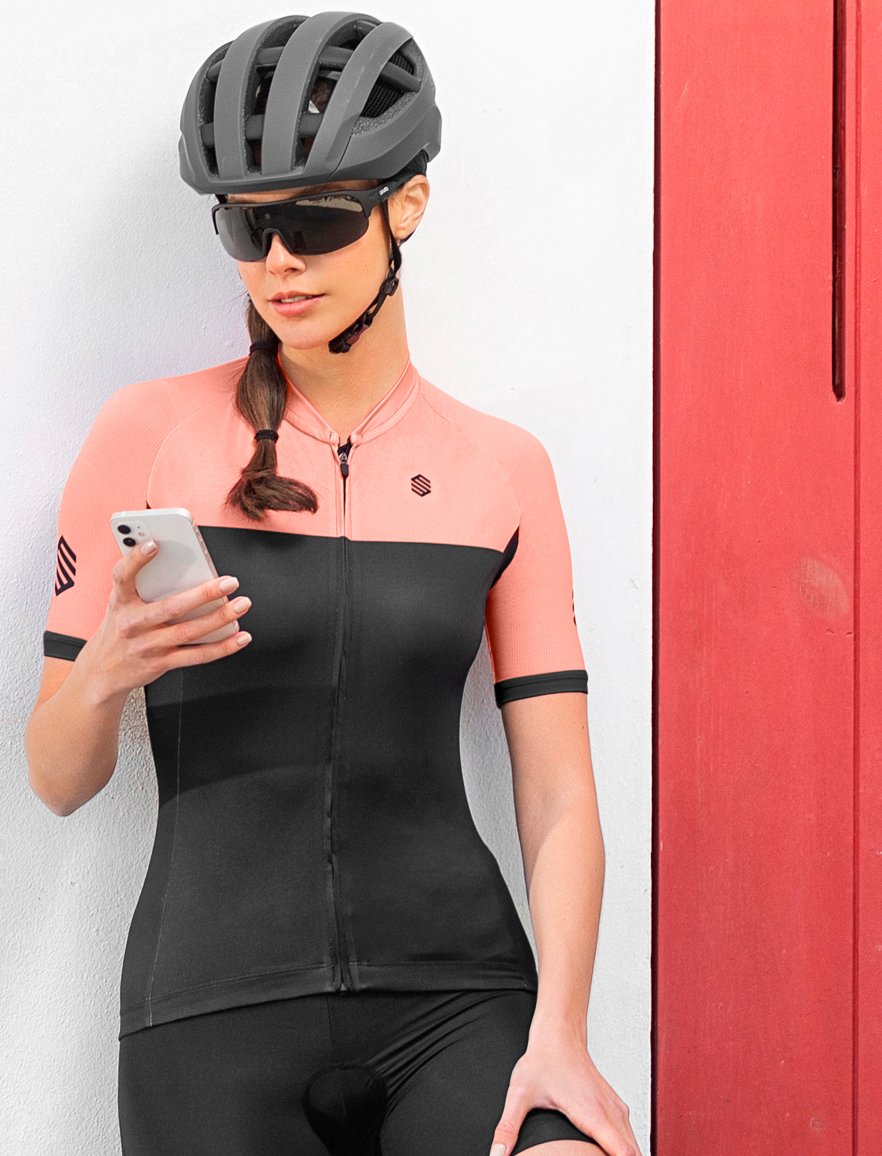 Dames ultralichtgewicht wielershirt
Bespaar vandaag $50
Bespaar vandaag $50
Bespaar vandaag $50
Bespaar vandaag $50
Bespaar vandaag $50
Bespaar vandaag $50
Ontvang je bestelling tussen woensdag 7 en donderdag 8 juni

Nu op voorraad

Nu op voorraad

Nu op voorraad

Nu op voorraad

Nu op voorraad

Nu op voorraad
ULTRA-LICHTGEWICHT

100% AERODYNAMISCH

Topprestaties voor binnensportactiviteiten of uitstapjes op zonnige dagen waarbij een optimaal ademend vermogen essentieel is.

RACE SLIM FIT

Perfecte pasvorm

Verbeterd patroon en model om aerodynamische weerstand te verminderen en de eliminatie van vochtigheid te maximaliseren.

SBS RITS

GEEN FRICTIE

Details die het verschil maken. Een halfautomatische SBS rits met anti-friction system.

AANBEVOLEN TEMPERATUUR

VANAF 25º C

Aanbevolen voor gebruik tijdens ritten en wedstrijden waarbij de temperatuur hoger is dan 25º C
De eindstreep doet er niet toe als je de kilometers die voor je liggen ten volle beleeft. Geniet gewoon van de reis! Het M3 Aprica wielershirt biedt optimaal ademend vermogen dankzij de hoogwaardige microgeperforeerde en ultra-lichtgewicht stoffen die polyester en elastaan combineren voor superieure elasticiteit.
Speciaal ontworpen voor goede weersomstandigheden of indoor training. De Race Slim Fit-snit en het uniek ontwerp passen zich perfect aan aan het vrouwelijk lichaam voor maximum comfort. SBS halfautomatische Full Hidden rits, anti-frictie Zip Guard, reflecterende veiligheidsband en drie zakken aan de achterkant maken het ontwerp af. Inspanning en zelfverbetering zijn de ultieme doelen.
Handwas koud
Niet bleken.
Net strijken.
Niet chemisch reinigen.
Niet in de droger.
Als sommige stoffen tegen ritssluitingen, klittenband, rugzakken of andere accessoires schuren kunnen ze tijdens het gebruik of het wassen gaan pillen, wat niet als een productdefect wordt beschouwd.
Maat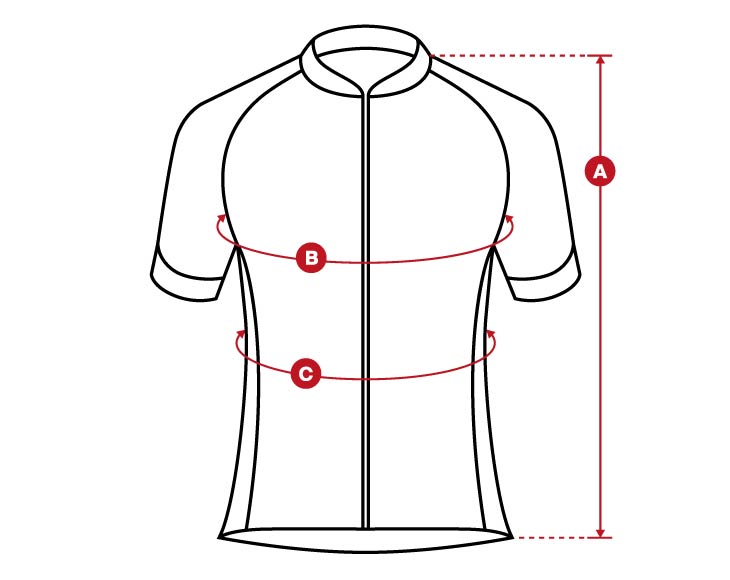 XXS
XS
S
M
L
XL

A

Lengte

50,5
52
53,5
55
56,5
58

B

BORST

74
78
82
86
90
92

C

MIDDEL

64
69
74
79
84
86
XXS
XS
S
M
L
XL

A

Lengte

19,8
20,4
21
21,6
22,2
22,8

B

BORST

29,13
30,7
32,28
33,85
35,43
36,22

C

MIDDEL

25,2
27,16
29,13
31,1
33,07
33,85
ULTRA-LICHTGEWICHT

100% AERODYNAMISCH

Topprestaties voor binnensportactiviteiten of uitstapjes op zonnige dagen waarbij een optimaal ademend vermogen essentieel is.

RACE SLIM FIT

Perfecte pasvorm

Verbeterd patroon en model om aerodynamische weerstand te verminderen en de eliminatie van vochtigheid te maximaliseren.

SBS RITS

GEEN FRICTIE

Details die het verschil maken. Een halfautomatische SBS rits met anti-friction system.

AANBEVOLEN TEMPERATUUR

VANAF 25º C

Aanbevolen voor gebruik tijdens ritten en wedstrijden waarbij de temperatuur hoger is dan 25º C