X-MAS DEALS - LIMITED STOCK
Product added to cart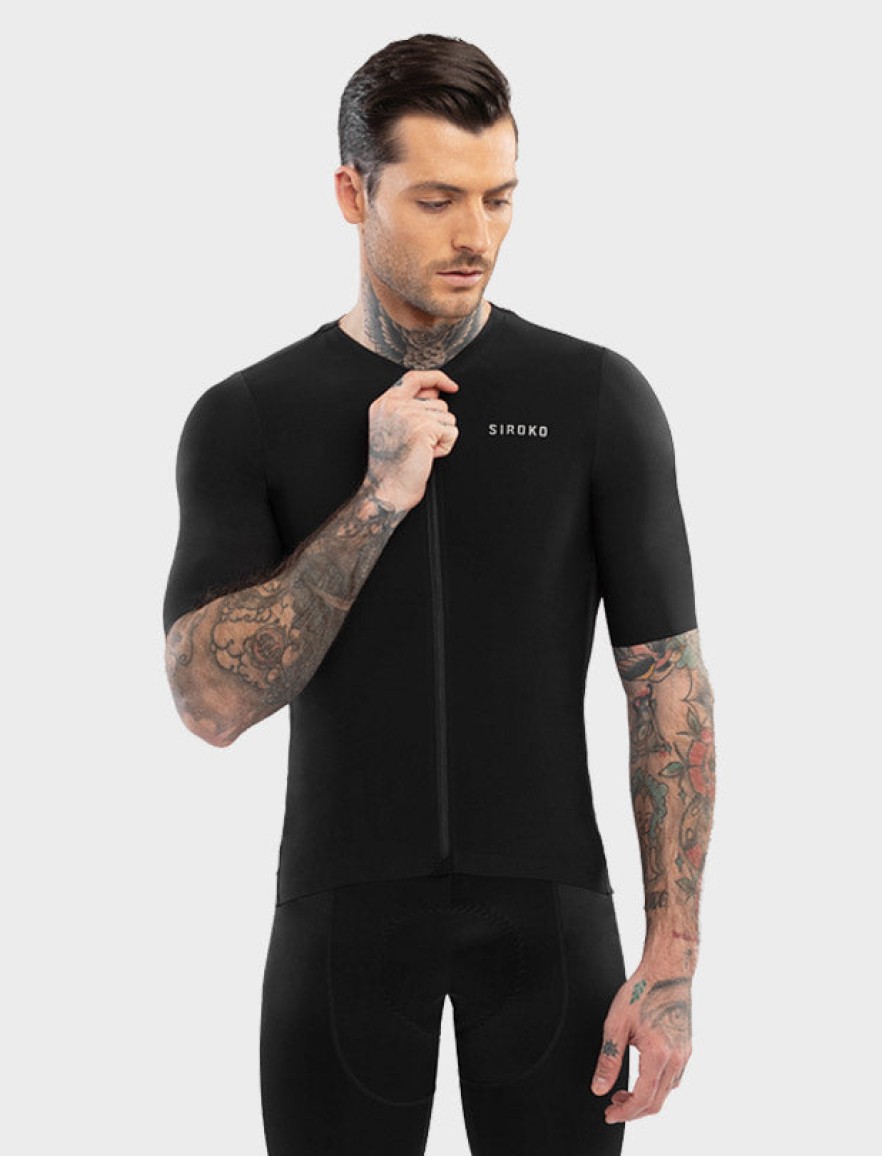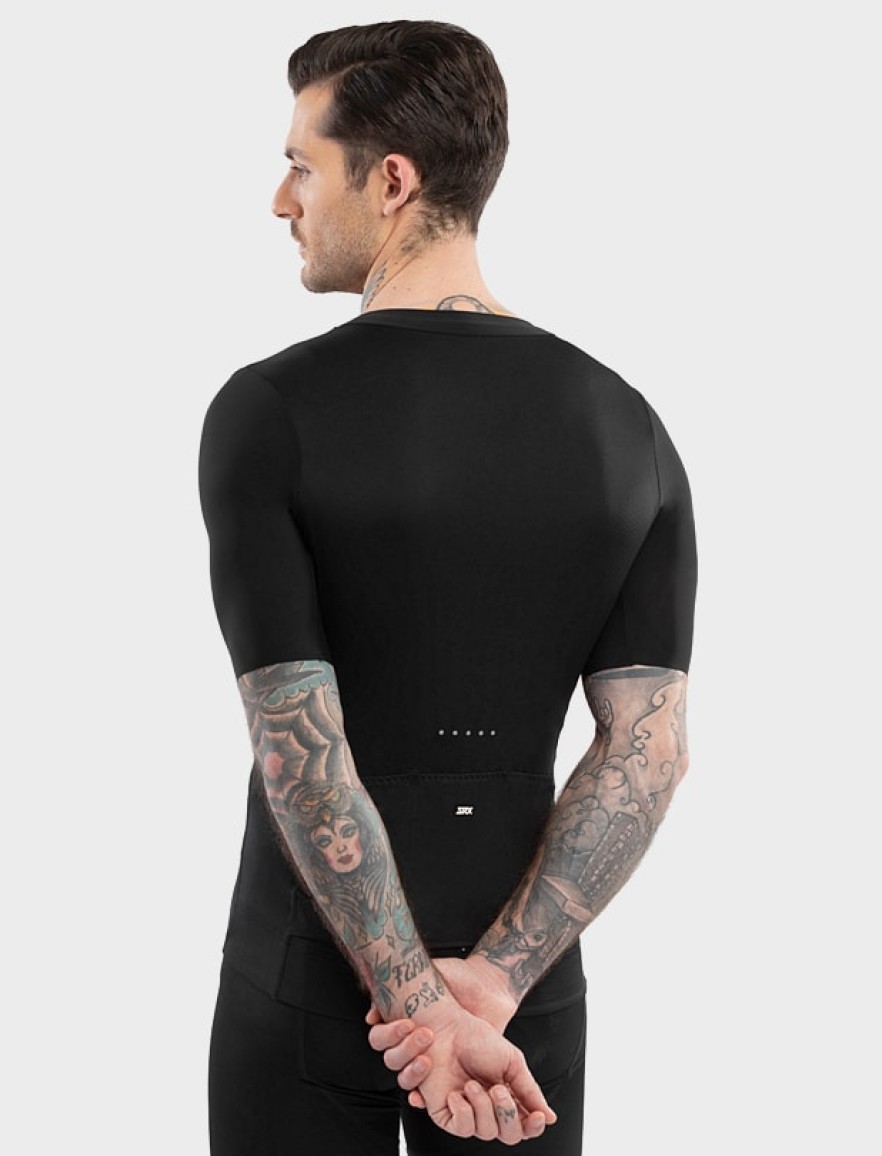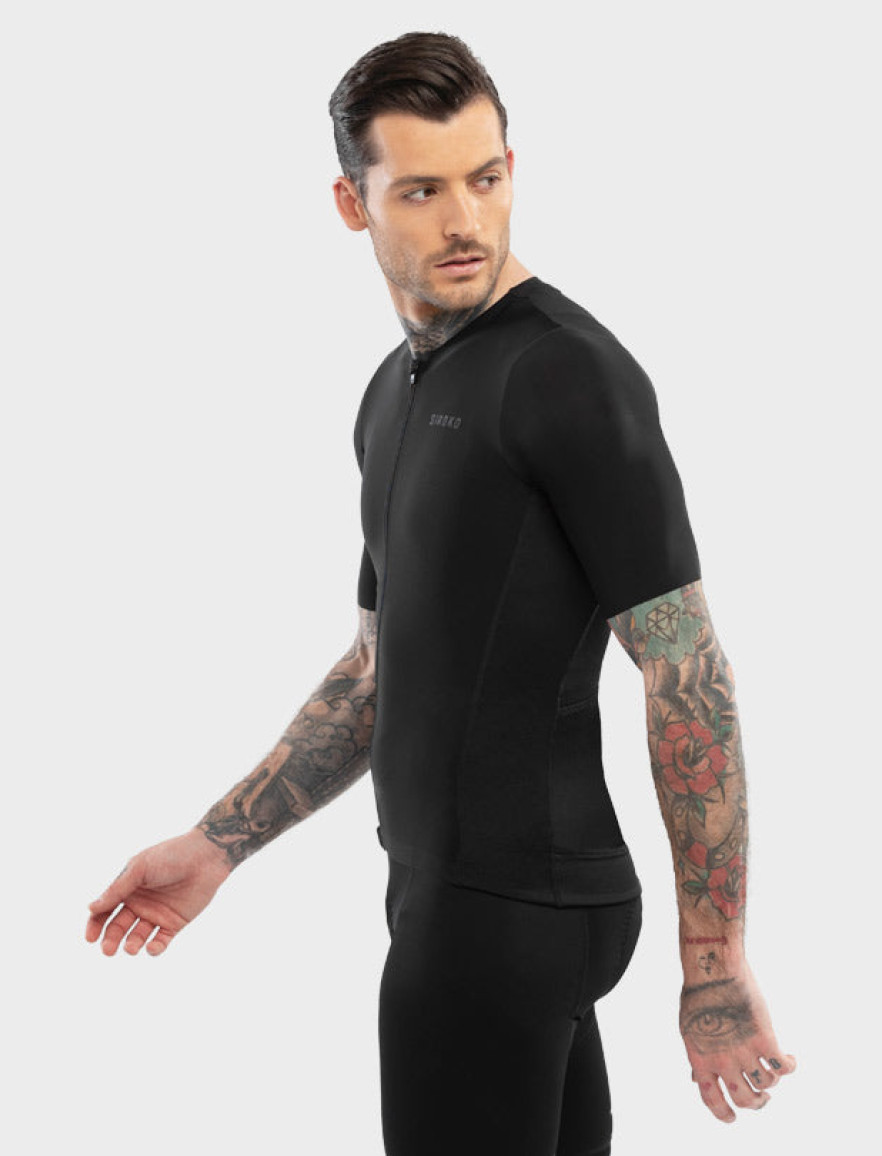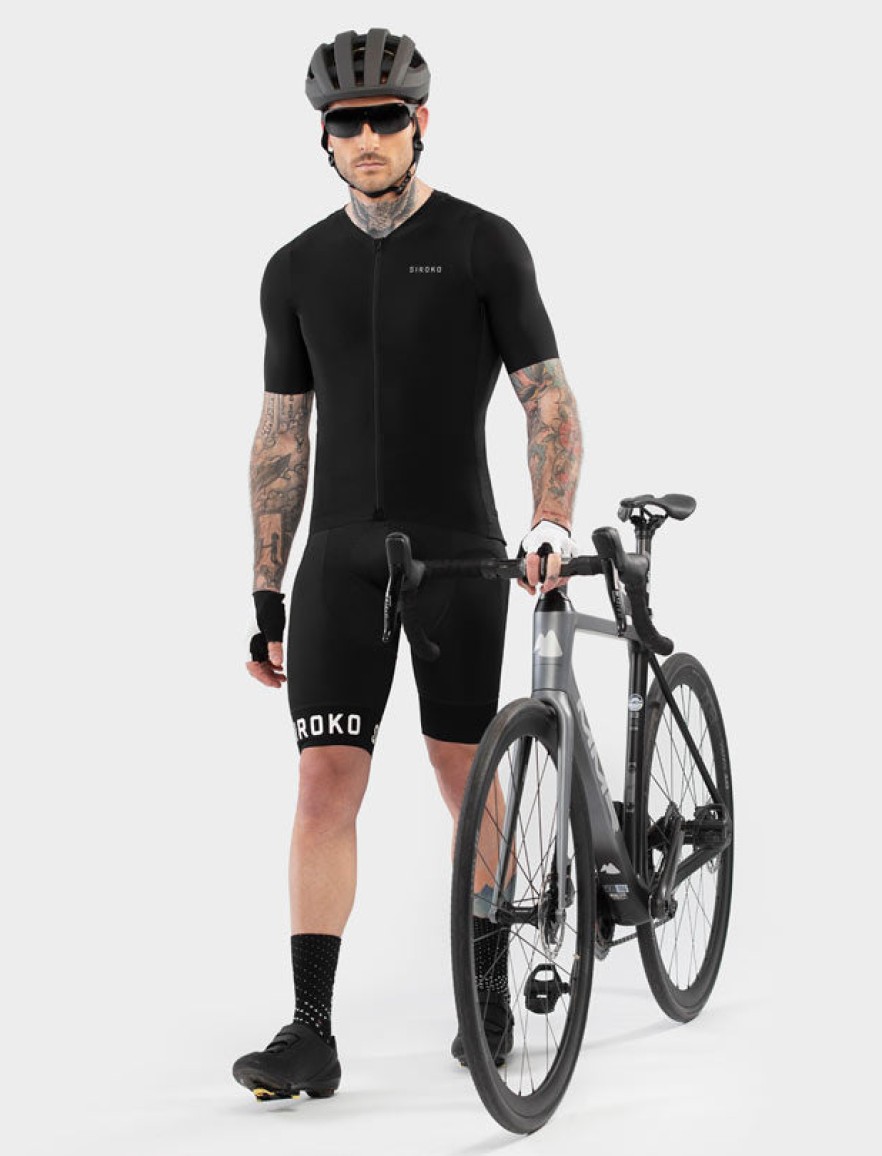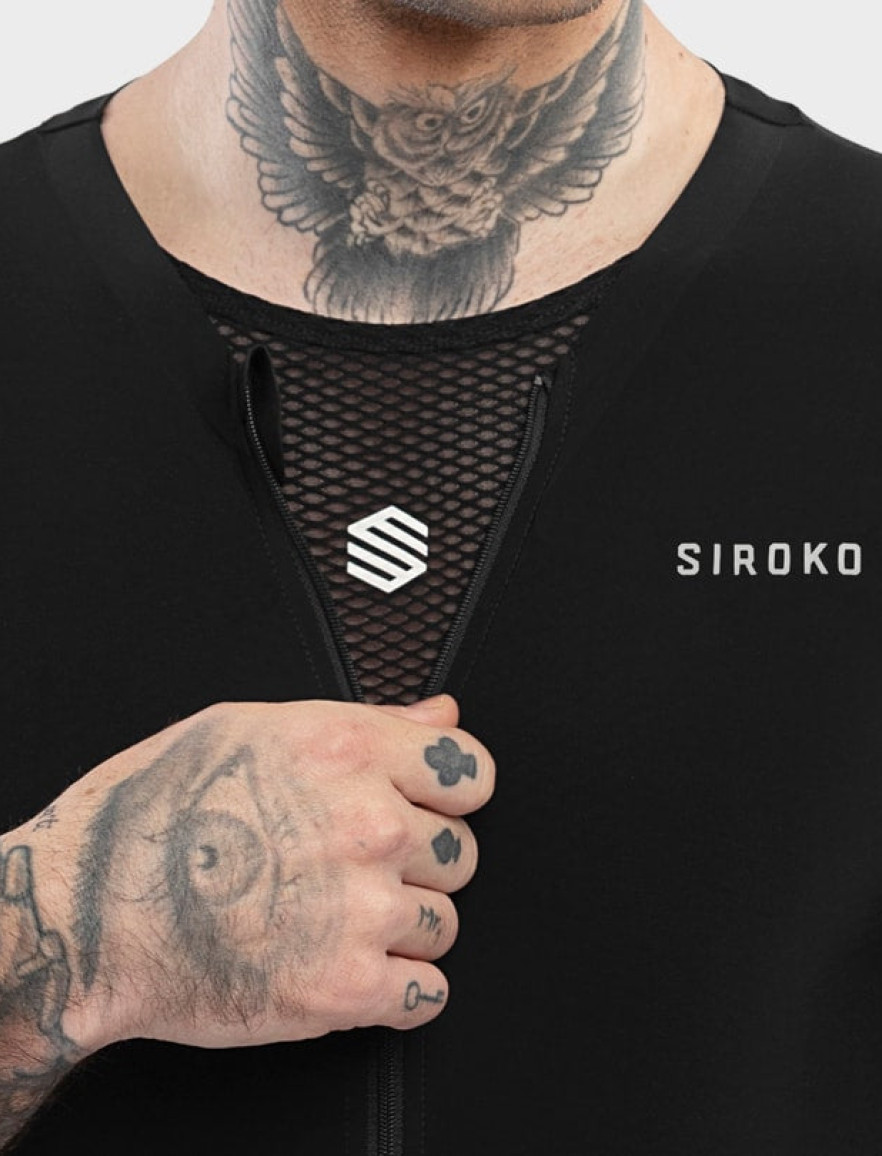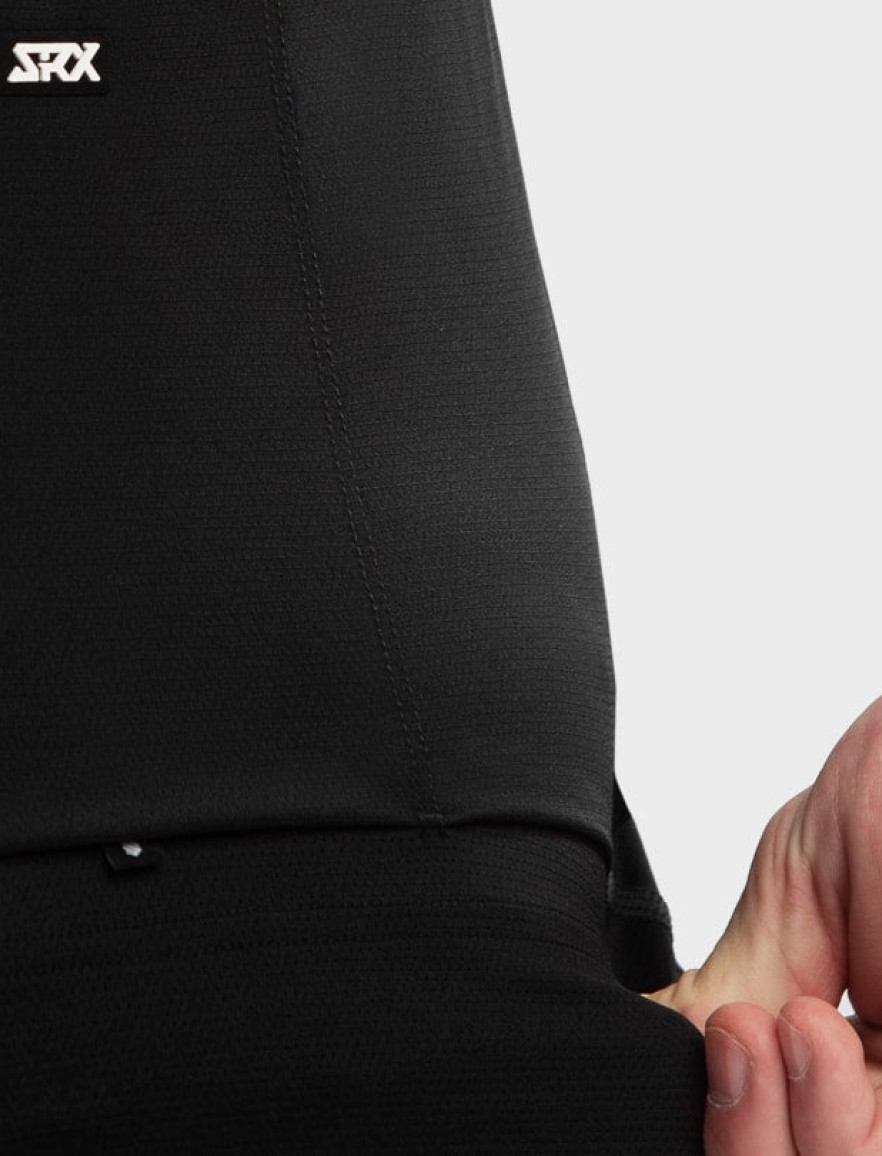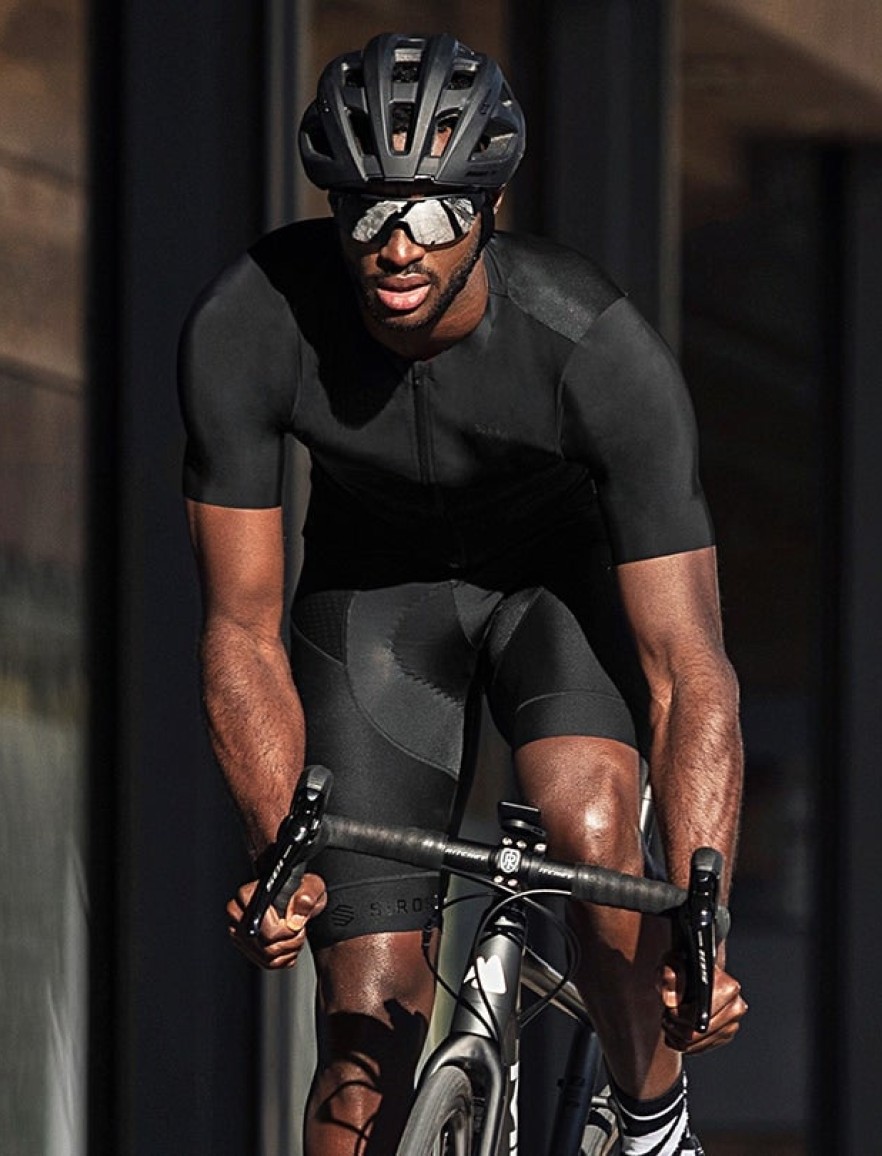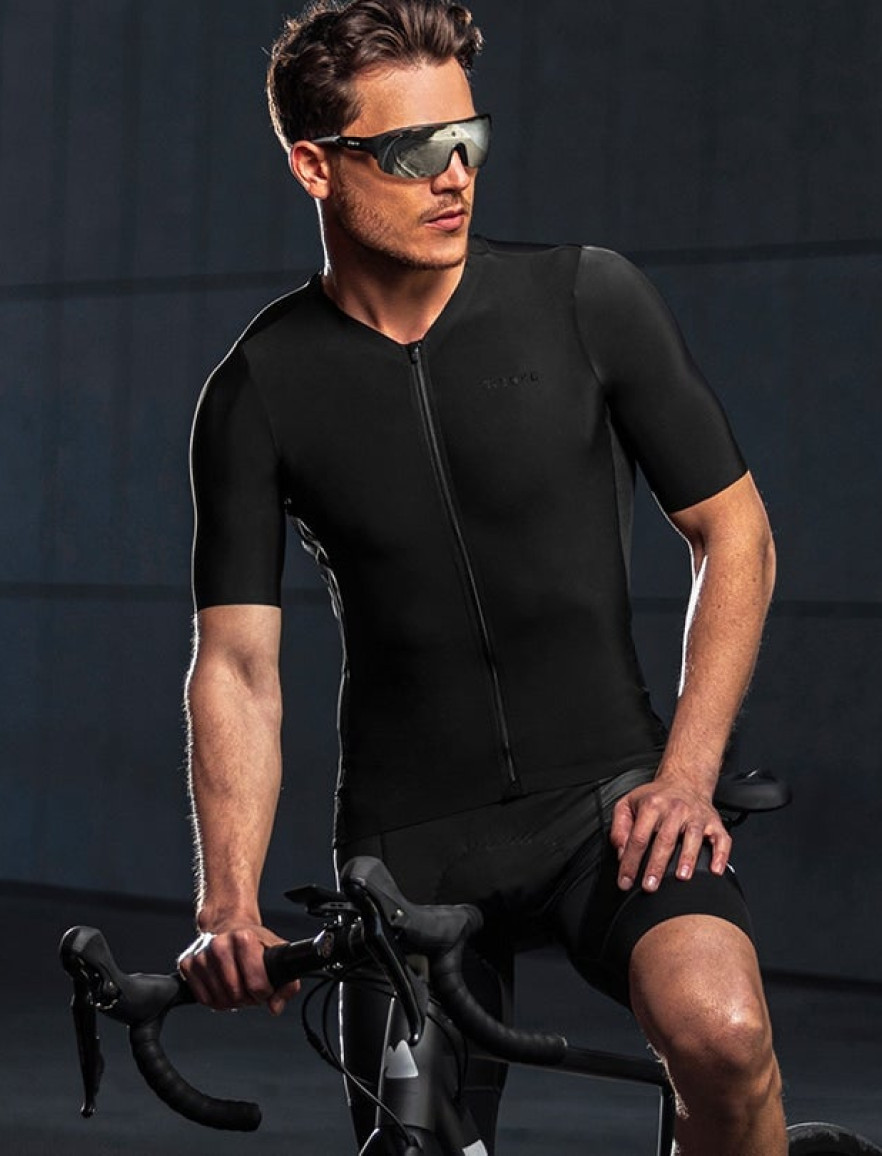 SRX PRO HighTech
Men's ultralightweight cycling jersey
CHRISTMAS -45%
Save $62 today
Save $62 today
Save $62 today
Save $62 today
Save $62 today
Save $62 today
Receive your order between Thursday 14 and Friday 15 of December

Now in stock

Now in stock

Now in stock

Now in stock

Now in stock

Now in stock
Breathlock+ technology
Ultralightweight materials
Aerodynamic fit suitable for competition (Racefit)
Microperforated side panels
Quick-dry (Superdry fabrics)
SBS semi-automatic zipper
Inner Xtra-Gripper
Laser cut
Extra luminous reflective detailing (450 CD/LUX)
UPF 50
Jersey:
84% Polyamide / 16% Elastane
92% Polyester / 8% Elastane
Sleeves:
84% Polyamide / 16% Elastane
The SRX PRO HighTech premium cycling jersey offers professional performance in long, demanding outings thanks to its comfortable, breathable and lightweight materials.
This cycling jersey is made from high-quality and extra-elastic nylon and elastane fabric. Its high compression sleeves along with its seamless laser cut and Xtra-Gripper anti-slip system provide a perfect Racefit. Breathlock+ technology to ensure optimal breathability and lightweight, quick-dry materials for unparalleled comfort.
It also counts on an SBS semi-automatic zipper, three rear pockets and 450 CD/LUX reflective detailing for a higher security on the road. Its high-end fabric includes UPF 50 rating for full protection against ultraviolet radiation. The ultimate design for high-performance cyclists.
Hand wash cold
Do not bleach
Do not iron
Do not dry clean
Do not tumble dry
The rubbing of some fabrics with zippers, Velcro, backpacks or other accessories may cause pilling during use or washing, which is not considered as a product defect.
Size chart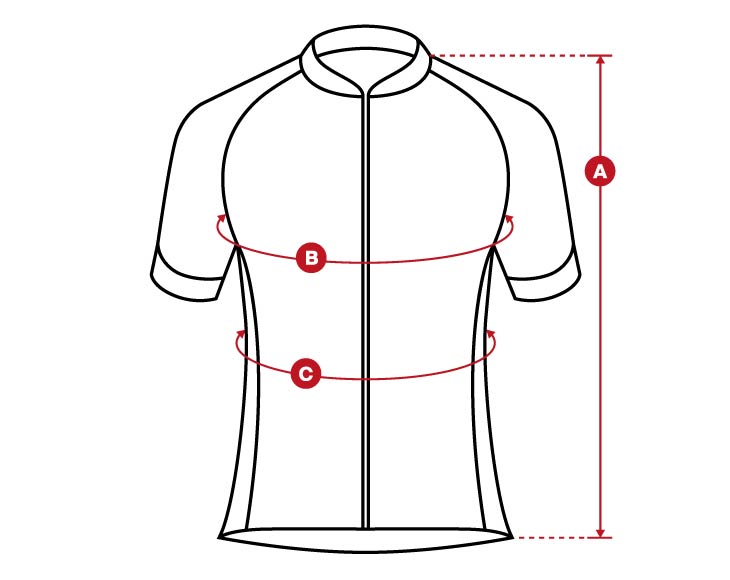 XS
S
M
L
XL
XXL

A

Length

61
63
65
67
69
69

B

CHEST

80
84
90
96
102
108

C

WAIST

72
76
82
90
98
106
XS
S
M
L
XL
XXL

A

Length

24
24,8
25,6
26,4
27,2
27,2

B

CHEST

31,5
33
35,4
37,8
40,1
42,5

C

WAIST

28,3
29,9
32,3
35,4
38,6
41,7
Breathlock+ technology
Ultralightweight materials
Aerodynamic fit suitable for competition (Racefit)
Microperforated side panels
Quick-dry (Superdry fabrics)
SBS semi-automatic zipper
Inner Xtra-Gripper
Laser cut
Extra luminous reflective detailing (450 CD/LUX)
UPF 50
Jersey:
84% Polyamide / 16% Elastane
92% Polyester / 8% Elastane
Sleeves:
84% Polyamide / 16% Elastane
Improve your performance
The continuous progress and development in product design lead us to offer the best products. The Siroko premium cycling jerseys can turn the most demanding trainings into moments of pleasure by making your body transition to a perfect harmony with the environment. Exclusive and unique designs that meet the needs of both amateur and high-performance cyclists. Optimize your efforts and make the road your natural habitat. Comfort, versatility and performance.
The continuous progress in product development lead us to design our SRX PRO cycling jerseys. Made from high-end materials, they offer professional performance in all types of outings and conditions. Optimal fit and improved aerodynamics while keeping total comfort even during the most demanding moments. Get ready for adventure.
The SRX PRO premium cycling jerseys are made to ensure high durability, elasticity and compression. Made out of compact and lightweight fibers, they provide optimal breathability. UPF 50 rating included for full protection against ultraviolet radiation.