If you want to get yourself a cycling rain jacket, here are the most important features to take into account in order to choose the one that better suits your cycling style and your needs:
Fabric
Ventilation
Sealed seams and zipper
Reflective detailing
Compact, light and packable
With or without pockets
Fit and design
Price
Fabric
As usual with any cycling equipment, fabric is key and makes the difference in terms of quality and price.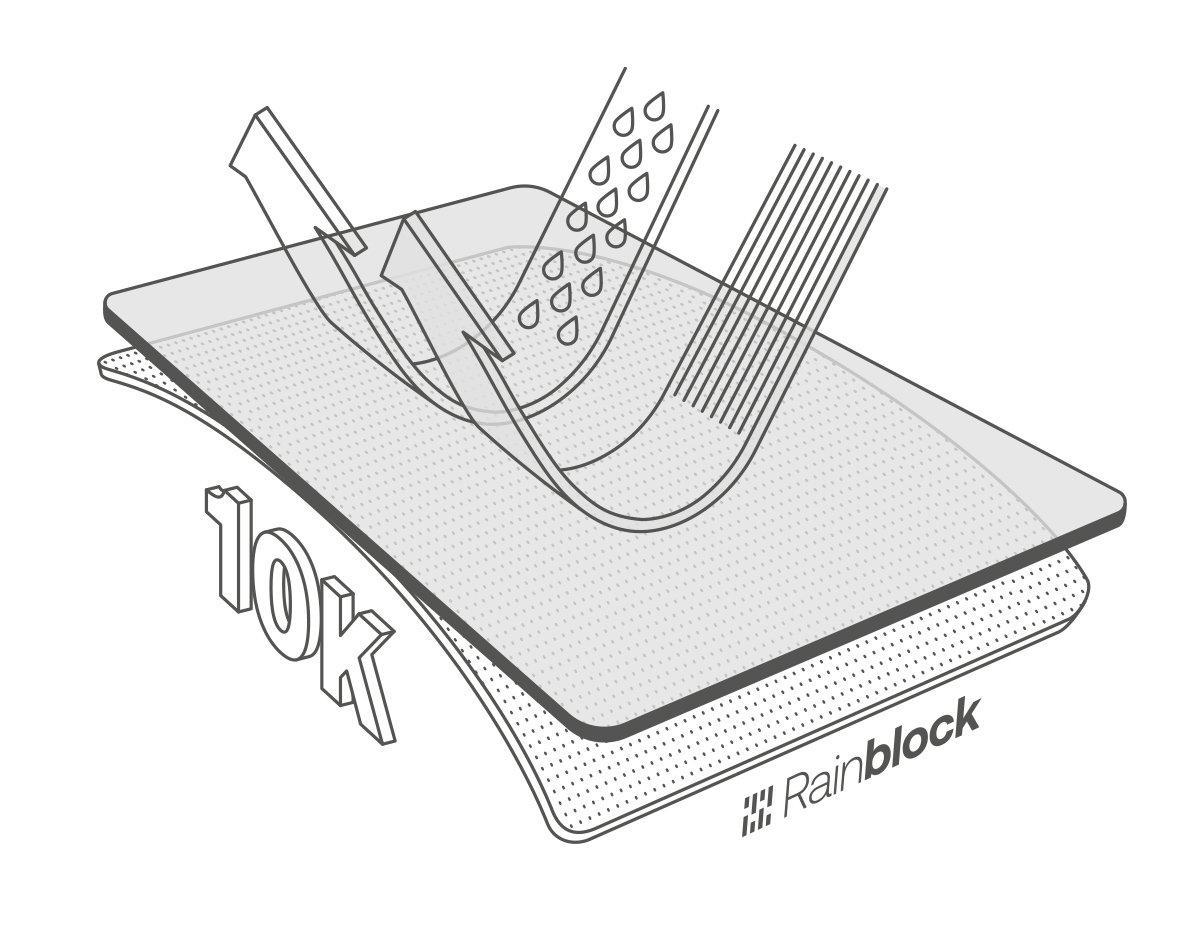 Naturally, they must be water-resistant. This feature is tested by measuring the pressure that a fabric is able to withstand before water gets inside. A piece of fabric is placed under a water column and if the water reaches 2,000 millimeters, the clothes made using this fabric will have a water-resistance rating of 2,000 mm. The higher the numbers, the more water-resistant the jacket is.
Keep in mind that a rain jacket must also be breathable enough to wick away any body heat and humidity, otherwise we'll end up soaked inside it. You can find breathability rates measured in MVP (Moisture Vapor Permeability) or in grams/m2 per day. Higher rates = higher breathability.
The most water-resistant and breathable rain jackets are models featuring Gore-Tex membranes. They are also the most expensive and delicate ones, so to protect them from getting damaged, they are usually placed under one layer or in between two layers. A water-repellent coating is applied to the fabric of the outer layer to prevent water from getting inside and allow perspiration.
Some other high-end membranes are used as an outer layer. They are more lightweight and breathable, but also way more delicate and expensive. They are not recommended for MTB, gravel or city biking as they can easily get damaged by snags and branches or suffer rubbing and chafing against bag straps.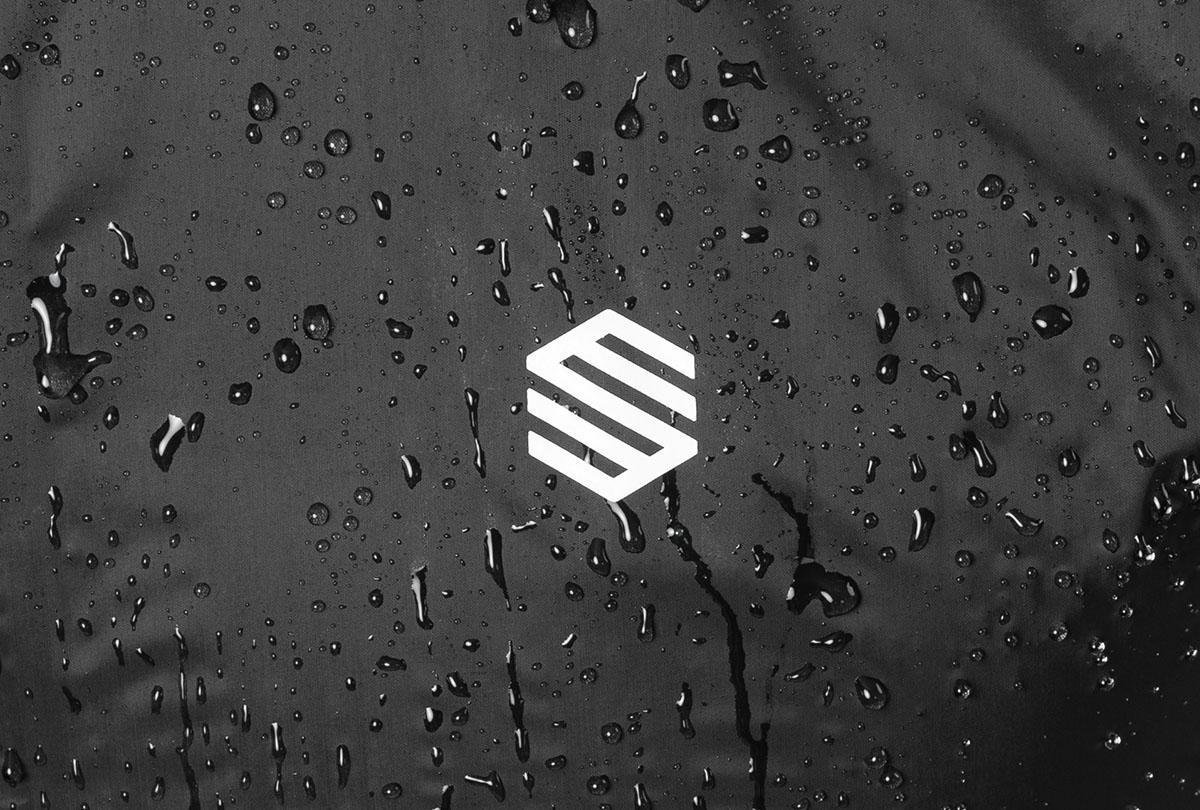 Some rain jackets are also manufactured with non-waterproof, but elastic and breathable, fabrics, featuring a DWR outer coating that makes them water-resistant. Options among this type of rain jackets are as varied as the fibers used in the very fabric. For instance, at Siroko we use nylon in our J2 cycling rain jackets. Other manufacturers use fibers such as polyester, elastane, cotton or even merino wool. Whether the fabrics are blended or not, they all require a DWR coating. Unfortunately, it gets damaged with use and washing, and so the jacket loses its water-repellency. But don't worry: you can find special products to help you take care and wash your garments to restore their water-repellent coating.
Whatever the case, you'll have to pay close attention to the use, care and washing instructions provided by the manufacturer in order to extend your jacket's life.
Ventilation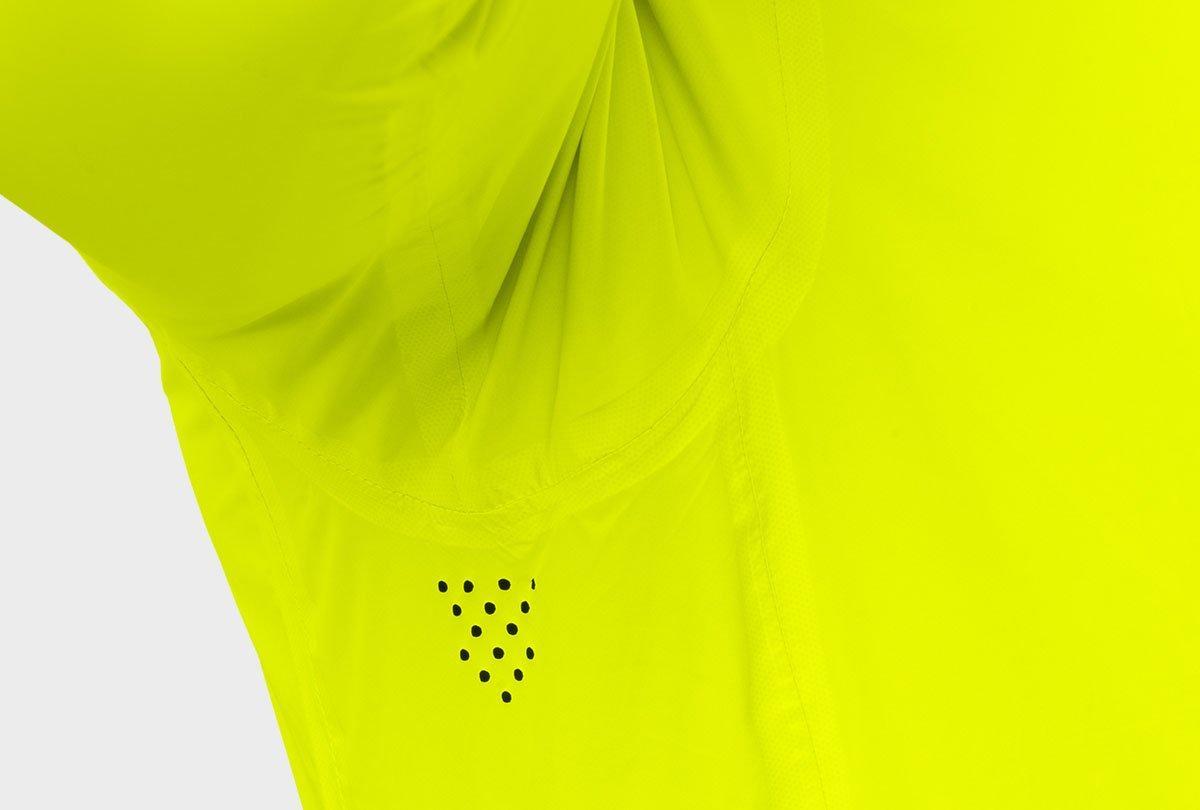 When cycling, our body generates so much heat that it is very easy to exceed the breathability limits of the fabric. Flaps, vents or, as in Siroko's J2 jackets, special perforations in the armpit area are used to improve ventilation.
Sealed seams and zipper
In order to avoid water from getting through, the jacket's design shouldn't allow any cracks or gaps, which is why both seams and zipper must be sealed.
Reflective detailing
This feature is key for competitions or when you commute to work by bike. It is not essential in MBT and gravel, but keep in mind that before you get to the trails, you usually have to ride on roads and around the city.
Compact, light and packable
A garment that is lightweight, can be quickly folded and doesn't take up too much space is every cyclist's dream. However, in order to have all three of those features, the garment is likely to lose its water-resistance properties and/or breathability, or come with a high price tag.
If you only want to carry it "just in case", make sure it is compact, light and packable. However, if you're going to put it on as you go out and spend many hours cycling in the rain, an easy-to-transport, foldable garment might not be your top priority.
With or without pockets
This really depends on your own needs. If you're going to be wearing your jacket all day, then pockets or rear pocket access will come in very handy and convenient. The problem is that water can sneak into your pockets and ruin whatever is in them, your phone, for example. The rear openings should be well designed so that the water does not get inside through them but at the same time allowing you to to reach the pocket of your jersey or jacket with your hands.
However, if you want a rain jacket "just in case", forget about pockets. It'll be harder to reach your jersey or jacket but that way you'll stop the water from getting in.
Fit and design
As it is the case with Siroko's cycling rain jackets, it is essential for the design of the jacket to be short in the front to avoid creases that compromise the fit and aerodynamics. It must also be longer in the back, so that your buttocks are well covered and dry, protected from any wheel splashes.
The collar must be high, and the cuffs must be well adjusted around your wrist so that no water gets in. Plus, it is also quite important that the jacket has some kind of fitting system to adjust it around the hips, for example an inner silicon grip or an adjustable elastic drawcord.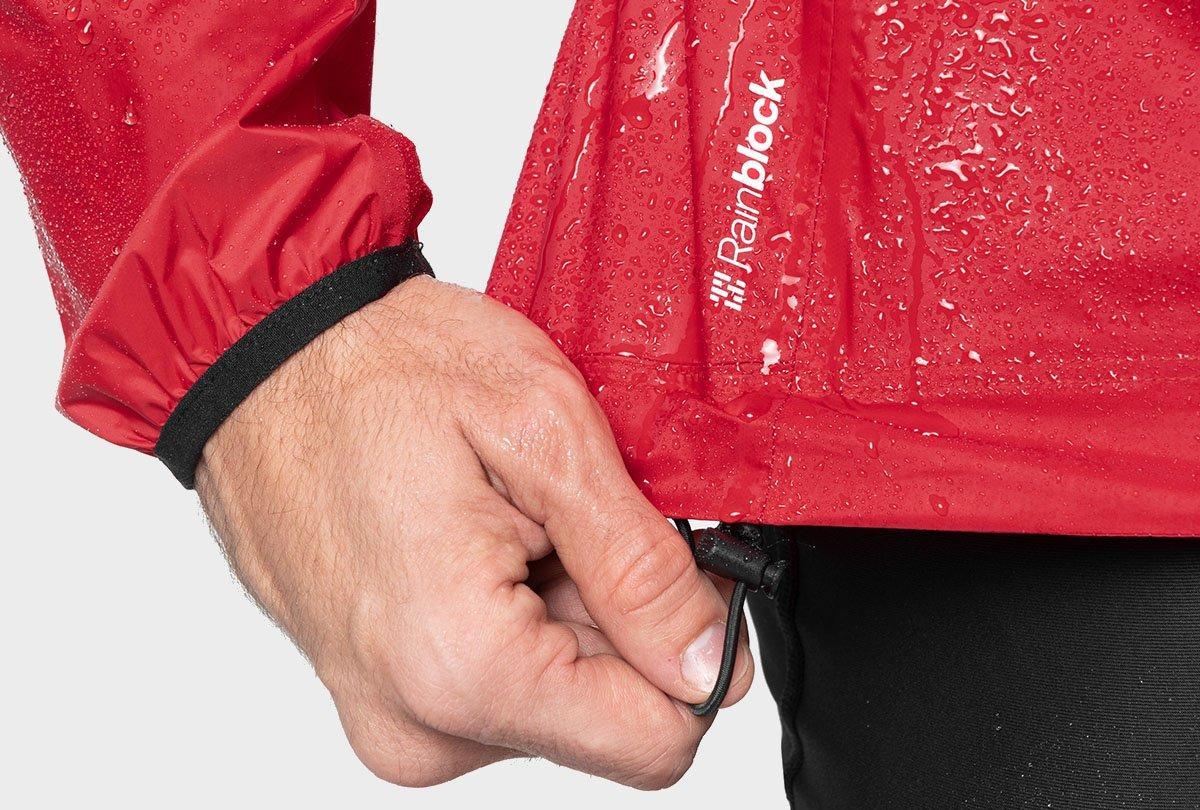 The fit of the jacket depends on the type of fabric or membrane. Generally speaking, rain jackets are not very snug, and even the most tight-fitting ones flap a little. This is due to the lack of elasticity in the fabrics, as they don't have many panels and because a looser fit improves ventilation.
Price
Last but not least, we'll take a look at the different prices. Rain jackets range from €50 to €350: the cheaper ones offer less properties and worse features, and quite the opposite for the most expensive ones.
Is it worth spending a few hundred euros on a rain jacket? If you can afford it then yes, it is, especially if you live in a rainy area and you're going to use it regularly.
But it's not always the most sensible purchase for two reasons: The first one is that there is more difference in performance between jackets that go from €50 to €150 than there is between those that go from €150 to €350. If you leave the house during the Flood, rest assured that spending €200 more on a jacket won't make you dance on your bike like Gene Kelly in Singin' in the Rain. The second reason is that most cyclists, when it's raining or seems like it's about to rain, have a hard time leaving the house, preferring indoor cycling, strength routines at home/gym or any other outdoor activity. This is why it might be better to get yourself a "just in case" rain jacket, one with the best price-quality ratio, and use the rest of your budget (if you have it) to get an indoor bike trainer, a Bkool or Zwift subscription or a basic umbrella and a pair of gumboots to go for a walk. You can wear one of the cycling rain jackets from Siroko to go on walks when it's raining. It is one of the few items in a cyclist's wardrobe that won't stand out too much on the streets.