Nothing compares to the feeling of putting on brand new cycling socks. It's not only the effect it has on our feet, it also significantly improves our mood. Together with cycling clothes or the bike, they're like a vitamin shot that pushes us to go out and start pedaling. Well, from now on you won't be able to blame Siroko if your cycling gear lacks vitamins because we finally have socks for you as well. 8 models in 8 different colors featuring a simple, minimalist style, so that you can match them easily with the designs and colors of your jerseys, bib shorts, cycling vests and jackets.  
Don't wait too long because nowadays cycling socks are one of the most popular and top-selling garments. Not only because the cycling world is full of sock addicts, but also because their price and practicality mean that they will end up filling Siroko's shopping carts in no time.
In our first collection of cycling socks we have opted for a mid-cut design, made of synthetic fibers (95% Nylon and 5% Elastane) which we believe are the ones that combine breathability, comfort, fit and compression in the most efficient way.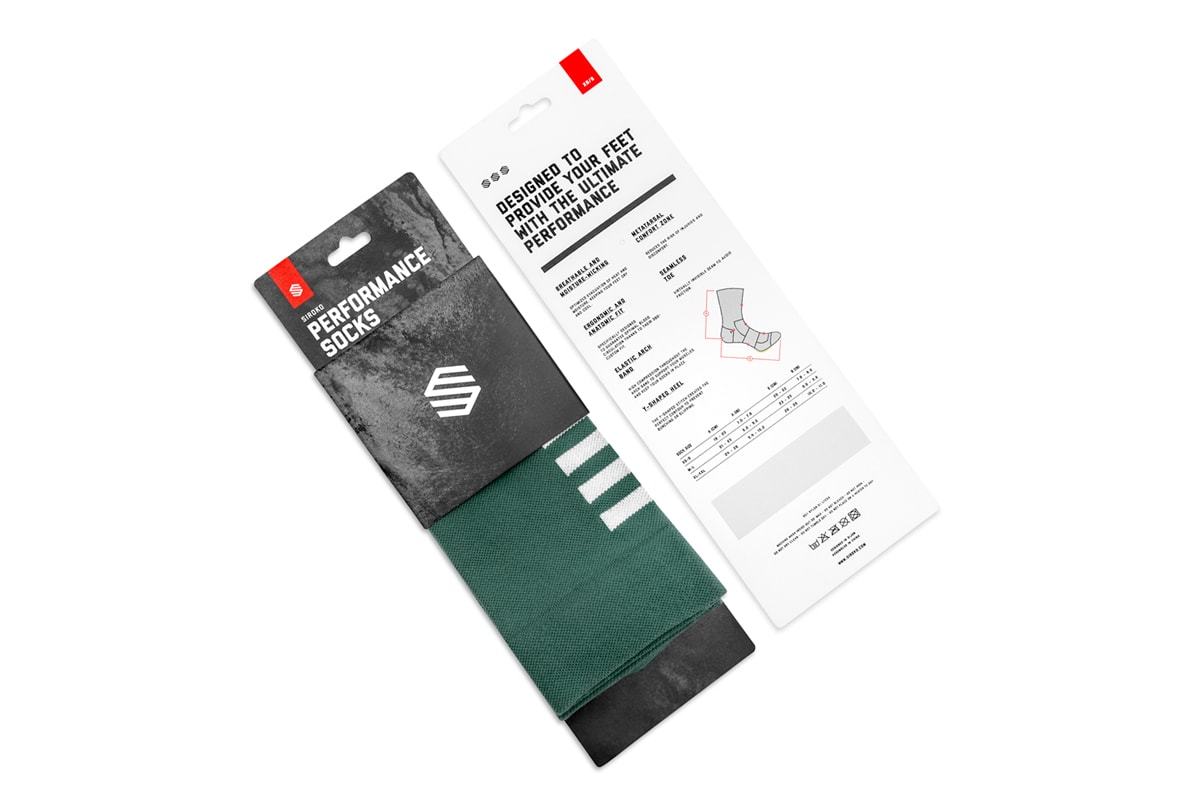 The toe is seamless and the instep area is made of micro-perforated fabric for extra comfort; it also wicks away moisture so that the foot does not get wet inside the shoe.
To ensure the right fit, our socks have an extra-wide upper cuff, as well as a Y-Shaped heel and an elastic arch band in the instep area and plantar fascia for extra support. These three technical details plus the high-performance compression fabric make the sock adjust comfortably to the lower leg, ankle and foot, and keep it in place during the ride.
All 8 models are available in three sizes XS-S, M-L and XL-XXL.
Cycling socks: written and unwritten rules
The only written rule about socks comes from the Union Cycliste Internationale (UCI) and it says: "Socks used in competition may not rise above the height defined by half the distance between the middle of the lateral malleolus and the middle of the fibula head". In short, the sock must not reach beyond the halfway point on the shinbone, between the ankle and the knee. The UCI established this rule because there are models of aero socks that offer better aerodynamics than bare skin. What kind of advantage are we talking about? Tests in wind tunnels carried out by manufacturers showed that the advantage is 3-4 watts compared to a normal sock. The higher the speed, the greater the advantage, which can go up to 20 watts being saved. Sock doping alert! It may not seem much, and while we won't win a great tour or race thanks to good socks but rather thanks to strong legs, such an advantage could mean a victory in a time trial where aerodynamics is key.  

There are also unwritten rules that many cyclists take very seriously (perhaps too seriously), such as not wearing white socks with black shoes, or black socks with white shoes. It's a matter of taste, or lack thereof, depending on who's watching.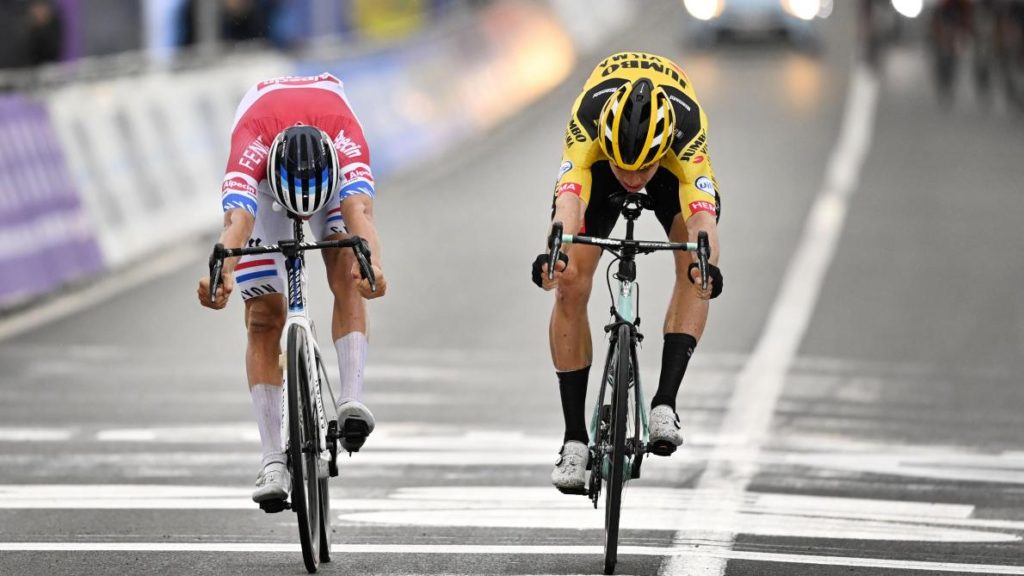 It's not something to be overly concerned about as oftentimes the same cyclists who don't wear white socks with black shoes then wear white socks over their black long bib tights with black shoes. Yet another controversial topic: socks under or over the long bib tights? Once again, it's a matter of taste and putting the outfit together. If you are a sock addict and you like to show off the new model, then wear them over the tights. It is also clear that if you wear them on top of other garments, then there is no point in wearing overshoes as they will cover the socks you want to show off. Keep in mind that some models of long bib tights have reflective detailing in the lower leg area that would be covered if you wear the socks over them. On the other hand, there are models of long bib tights with stirrups (foot loops: bands or straps under the foot), in which the sock worn on top looks much better.  
A Matter of Taste and Colors
As a rule of thumb, white socks look great with white shoes and logically, black socks with black shoes. Then, it is simply a matter of taste and colors, although we can give you some simple tips:
Make your socks match your shoes, your bike, your cycling jersey, your bib shorts, your cycling helmet… Oh for heaven's sake, just make them match something, each other at the very least! No kidding here, we actually have seen cases of cyclists that after losing one sock simply took another single sock from a different pair and matched the two orphans together.
If your bib shorts are black, look for socks in a color that is as close to the color(s) of your jersey as possible. If you choose a color that is neither on your jersey nor on your bib shorts, the combination may be bad, but it can also be interesting. For example the Ineos Grenadiers team (formerly Sky) usually wear white socks with white shoes combined with the rest of the outfit in dark tones (black, dark blue…), and it looks really good.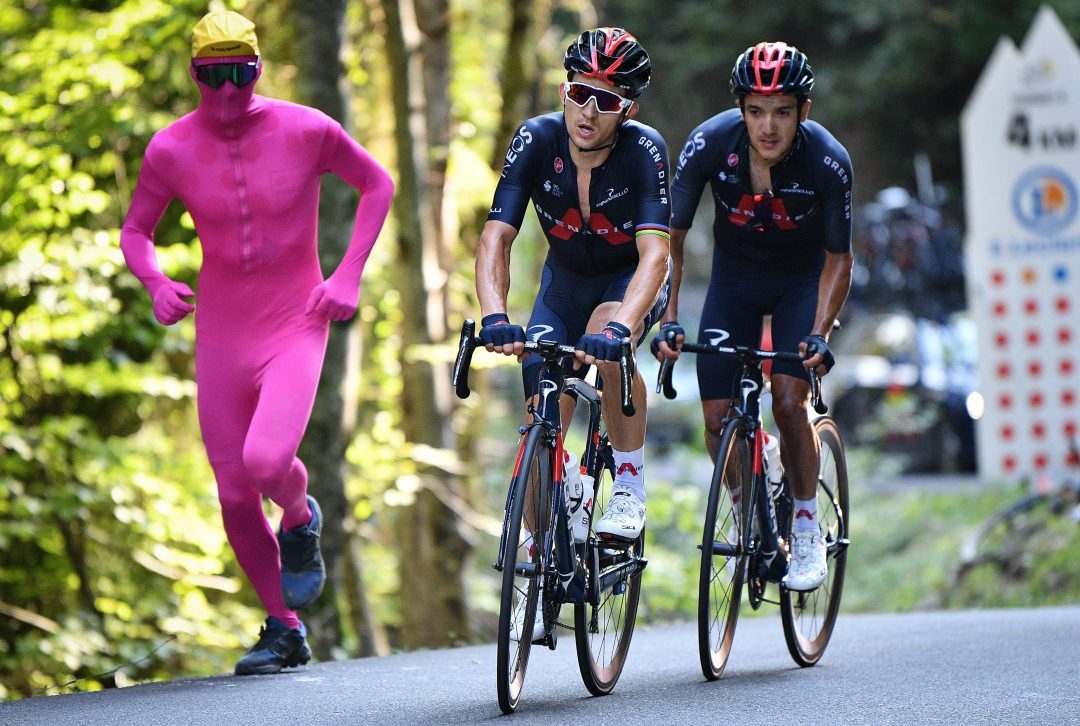 If you like to combine different colors, try to match your outfit with your bike and look for harmony based on the basic color theory. 
Take care of your feet and your socks
We don't want to get all parental, but good hygiene and foot care – pay special attention to nails – will extend the life of your socks. 
Think of good cycling socks as protection for the foot, ankle and lower leg from: 
Being hit by the pedals (the pain is inevitable, but without socks the injury could be worse). 

Scrapes and cuts from branches, nettles or bushes when riding MTBs or Gravel bikes.

Chafing caused by shoes. In addition, the socks absorb sweat to keep the moisture away from the foot.

The cold, keeping the feet and lower leg warm.
For all these reasons, socks are garments that suffer a lot of wear and tear. They are constantly exposed to the sun, and to all the dirt, dust, mud, and water when we get caught in the rain or ride through a puddle. We wash them, dry them and start all over again. To extend the life of your socks follow the recommendations you can find in our post on how to take care of your cycling clothes. However, it's only natural that their color will fade eventually and the fibers will degrade, causing the sock to lose its original properties.  
There is no need to wait until the very last moment to buy a new pair of socks. When we do not feel comfortable, we don't perform well and a good look is important for a good mood. We have not tested it in the wind tunnel but we are sure that feeling good and comfortable in an outfit is like a "shot" of joy and energy that gives us more power than all the watts we can save with a pair of aero socks.