There are several reasons for the rise of gravel cycling in the past few years, starting from technological developments such as disc brakes or tubeless tyres, which allowed comfortable, safe, efficient and versatile gravel bikes to be at any cyclist's reach. And we should also take the pandemic and the bike boom into account. Cyclists found in gravel a way to escape from traffic and enjoy nature while exploring new routes and finding new challenges. There's no better companion for this than a gravel bike, designed for cycling on a wide range of different grounds.
This cycling discipline has come to stay, and that accounts for its own gravel cycling collection that features clothing and accessories just as versatile and comfortable as the bike itself. In this blog post, we'll be presenting the very first products from this collection, designed as an answer to the public's demands to offer a satisfactory experience to all kinds of cyclists.
Gravel technical t-shirt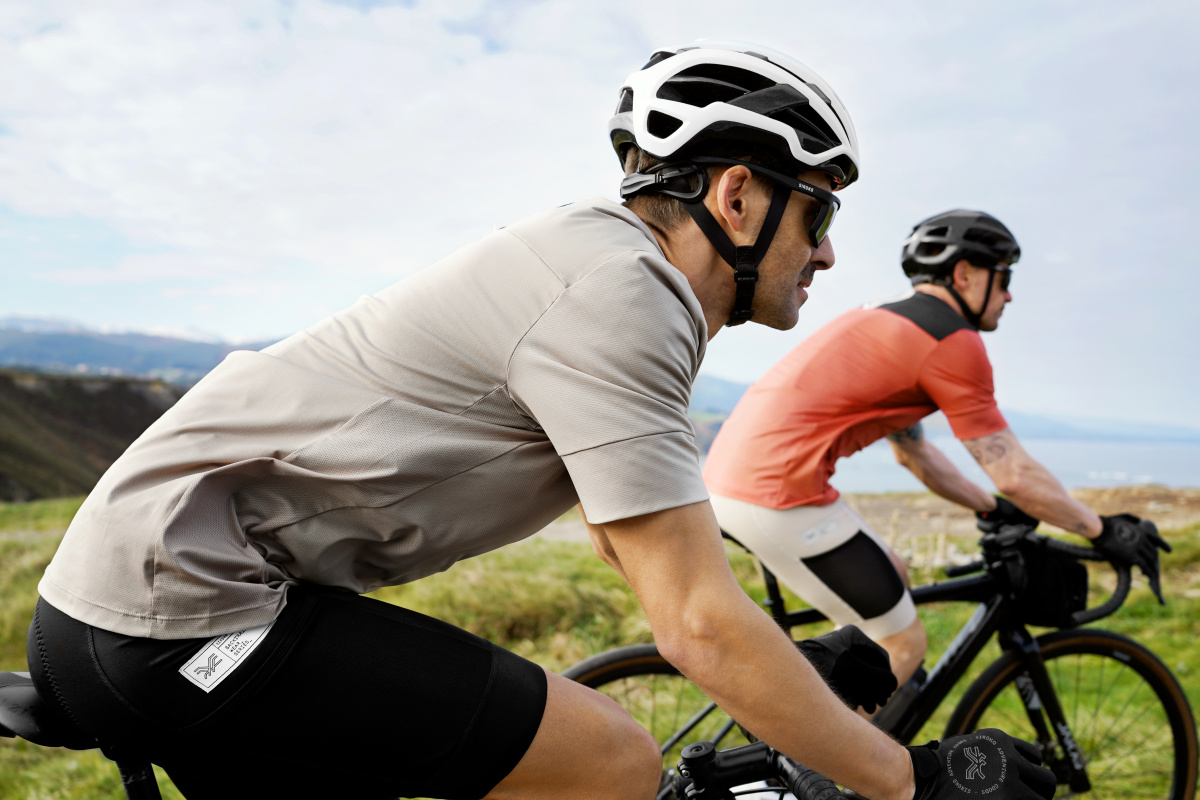 Two models available in two different colors: clay and beige. Made with quick-drying Coolmax® fabric with excellent breathability thanks to its moisture-wicking properties. They feature micro-perforated panels on the sides and the back to improve air circulation, and they include a zippered rear pocket for small objects.
They have a regular fit, not too snug on your body and not too loose either, comfortable enough since there's no need to offer more resistance than required for cycling.
Sizes available: XS to XXL.
Gravel camo cycling jersey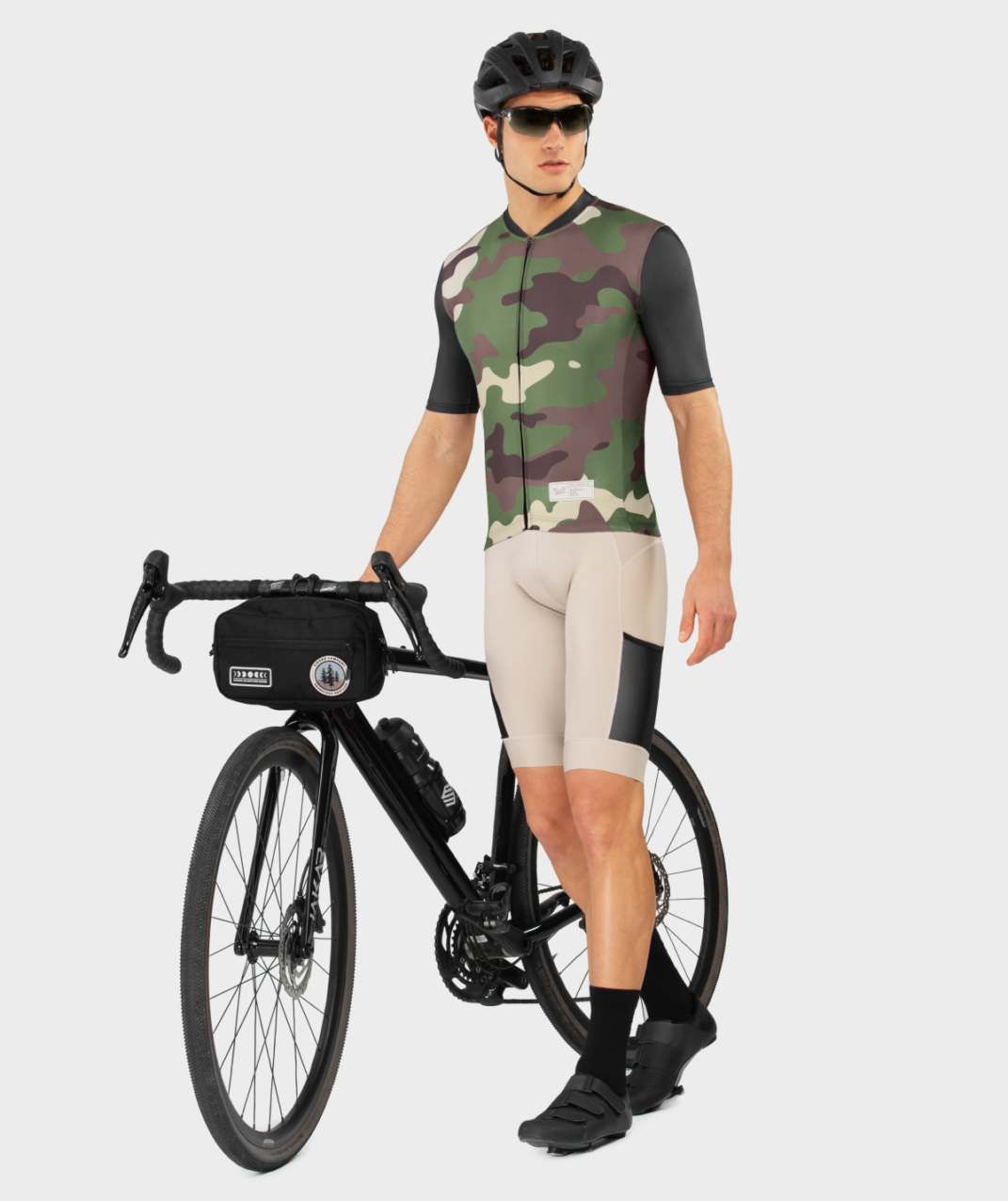 To help you blend in with your surroundings, our gravel collection features a camouflage short sleeve cycling jersey in green and in gray, as well as a camouflage long sleeve cycling jersey in green and black.
These cycling jersey models are based on our bestselling M2 cycling jerseys, sharing fabric, details and cut while including exclusive details in their design. Take a look at this in depth review of our M2 cycling jerseys in this blog post for more information.
Gravel cargo bib shorts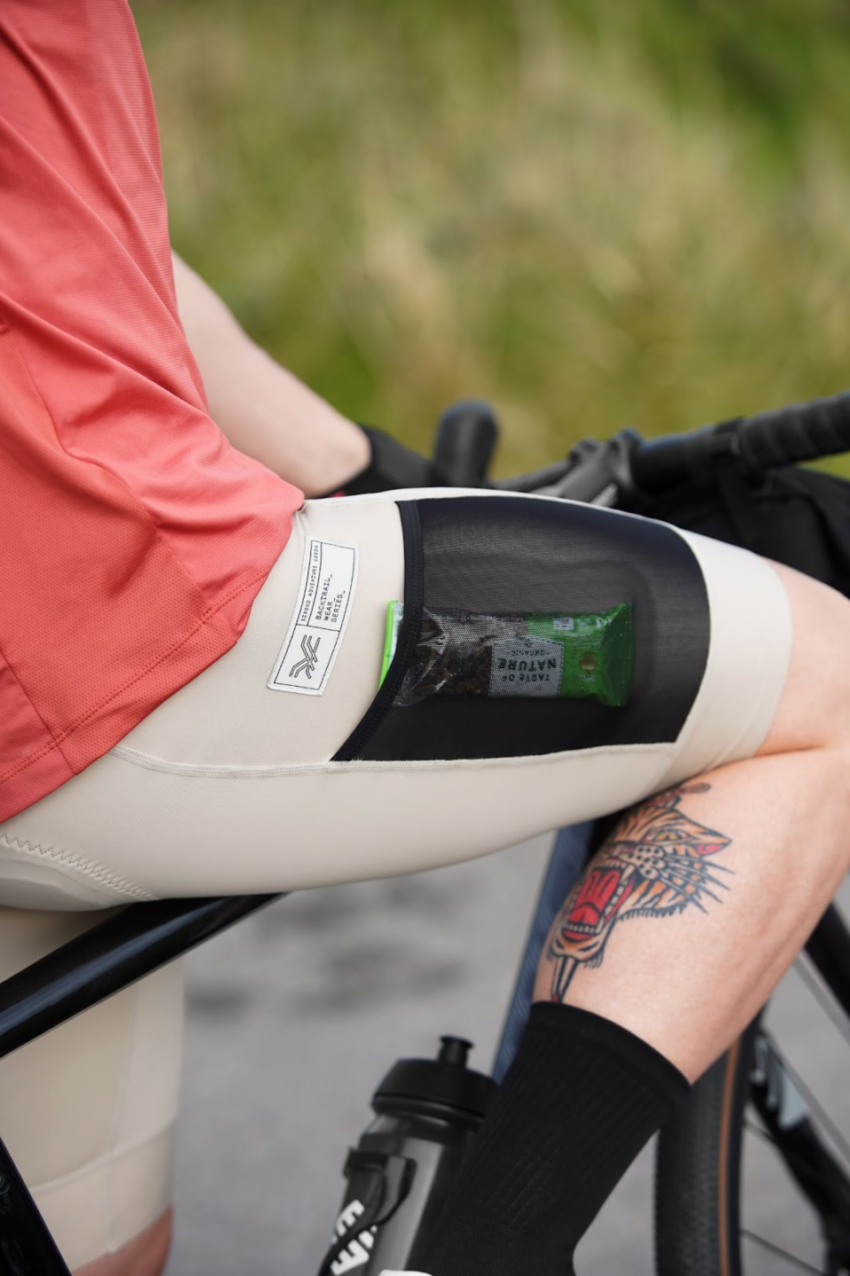 This type of bib shorts feature a traditional design while including more storage than usual. Siroko's cargo bib shorts have four pockets: two on the sides and two on the lower back. They are perfect for keeping objects such as an energy bar, your keys, your phone, a mini tool or any other essential items you might need on the road. Their mesh structure dissipates heat, and they feature an elastic band that allows for easy access and prevents your items from slipping out.
They're designed to be comfortable as well as functional, and this is the reason why, aside from having plenty of storage, also feature the following:
Elastic Interface® chamois made in Italy from recycled materials. Soft microfiber fabric with bacteriostatic properties, plus excellent elasticity and breathability to keep you fresh and dry. Total comfort even on longer rides.
Quick-dry Italian MITI compression fabric for comfort and a perfect fit.
Laser-cut suspenders for good support without discomfort.
Mesh rear panel for improved breathability.
Wide elastic bands on the legs with anti-slip silicone print, specifically designed to adapt to the shape of the thighs and keep the bib shorts in place.
UPF 50 rating.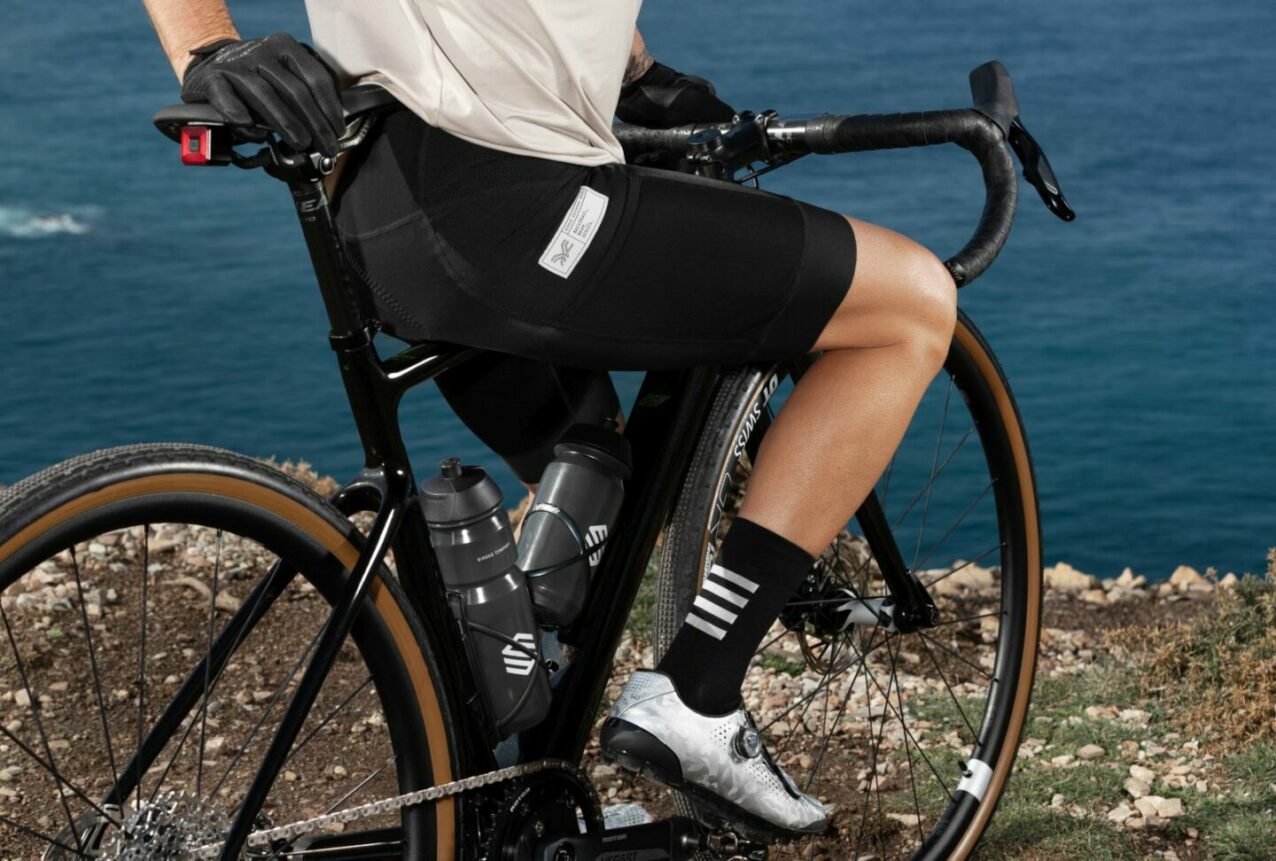 Available in black (Berg) and beige (Rocket). Sizes XS to XXL.
Gravel shorts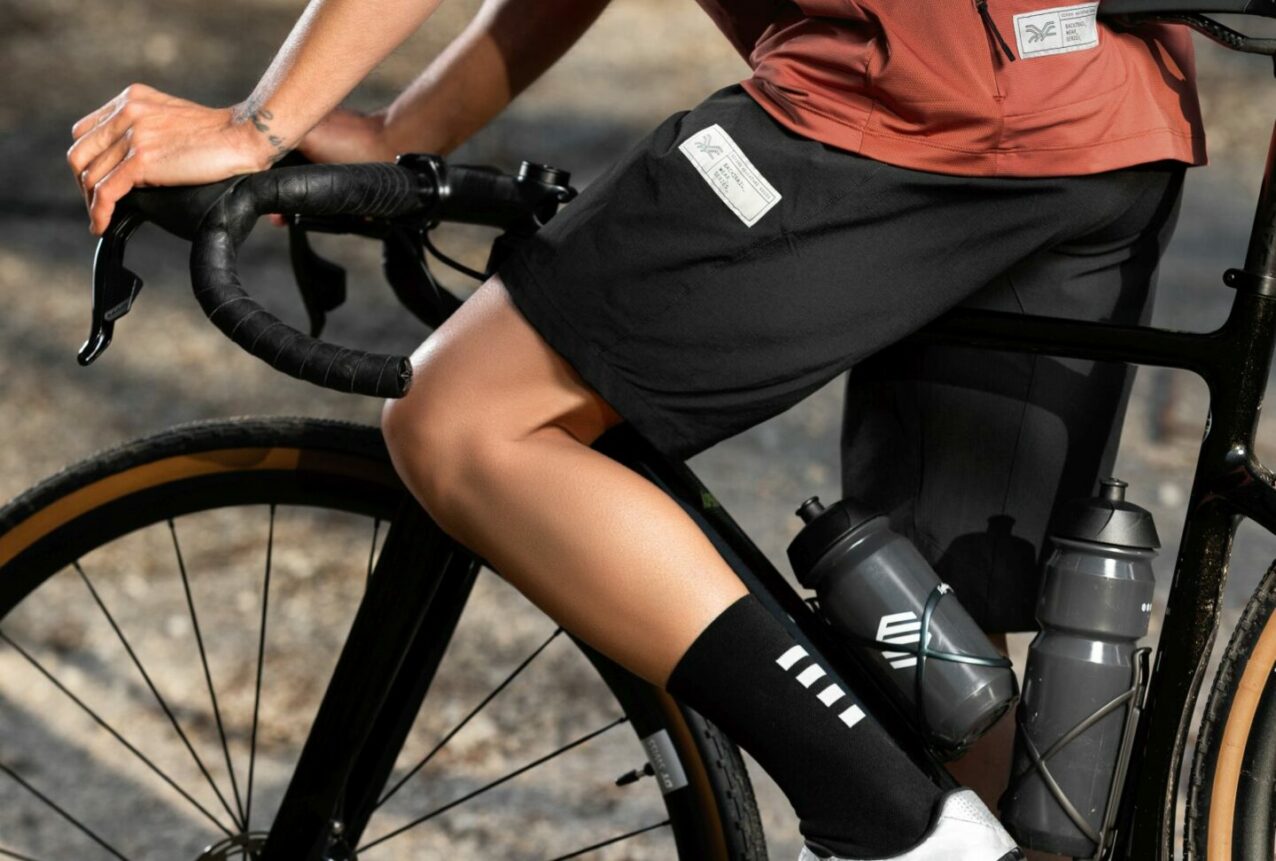 A pair of standard shorts adapted to be as functional and comfortable on the bike as possible. Just like gravel bikes, the main feature of a pair of shorts like this is their versatility. You can wear them with our gravel technical t-shirt to go either on a long ride or grocery shopping.
You can find a pair of shorts like this with or without a chamois. At Siroko, we have opted for a design with no chamois, so that you can decide whether to wear bib shorts underneath it or not. It is advisable to wear them for routes more than 2 hours long, but it all depends on the person, the bike, the saddle, the terrain, the rhythm… In short, it's up to you and what you're comfortable with.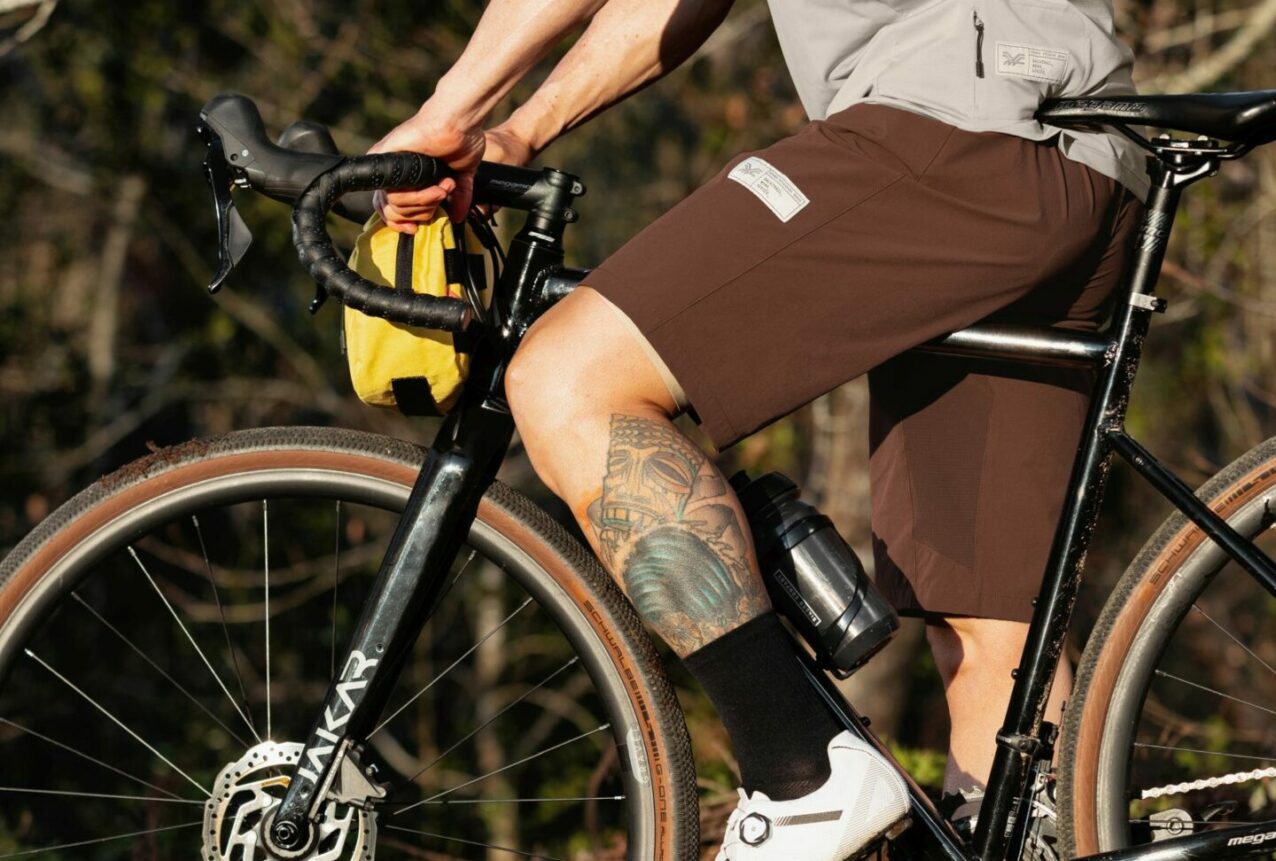 Our shorts are made with an extra-elastic and also incredibly resistant and lightweight fabric. This allows for ease of movement, quick drying and durability. The fabric is even lighter on the inside around the legs to enhance comfort and breathability.
Reasonably, they are not as tight as a pair of regular bib shorts. They have a comfortable fit, loose but snug enough to stop them from blowing up like a balloon against the wind while cycling. In order to keep the shorts in place, they feature an elastic waistband with a snap button to fasten them.
Storage-wise, these shorts have two front pockets and one zippered rear pocket. If you happen to need more storage, you can wear the gravel cargo bib shorts underneath. If you have enough space already, you can use any other type of bib shorts or not use any at all.
There are two models available: Block in black, and Valley in brown, sizes XS to XXL.
Gravel socks
These socks are similar to our classic S1 cycling socks but more lightweight, breathable and comfortable. They are made of 92% polyamide and 8% elastane, with a combination of different patterns on the fabric for different purposes. The instep area is micro-perforated for optimal breathability, with reinforced, seamless heel and toe areas for abrasion resistance and durability. They feature compression areas on the leg and the plantar arch to ensure comfort and prevent the sock from moving out of place. Lastly, they include a wide elastic cuff that allows pressure to be distributed evenly without being too tight on the legs.
Available in three color combinations: black + grey, khaki + black, and mustard + brown. Three sizes available: XS-S, M-L and XL- XXL.
Gravel gloves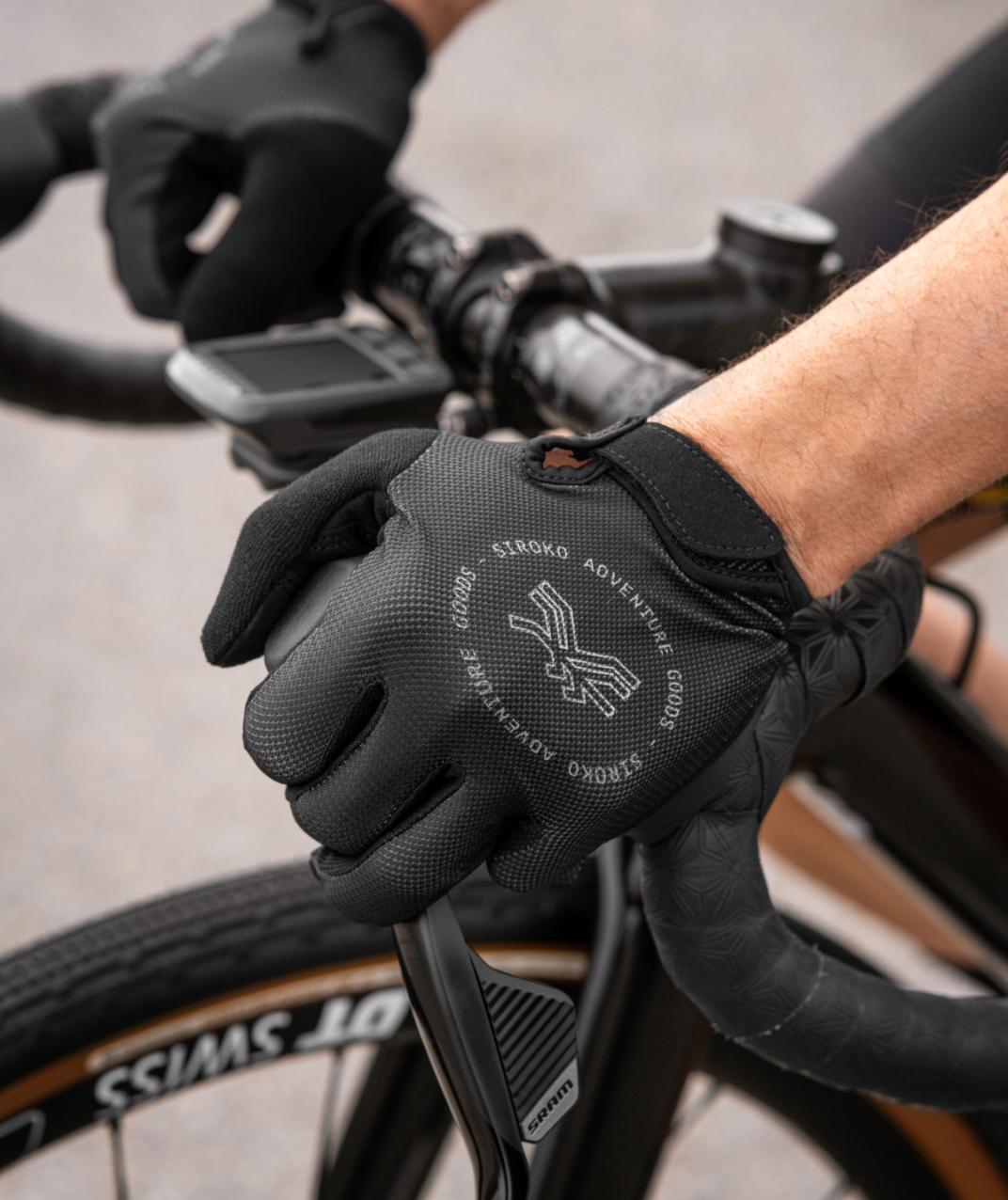 Our Siroko gravel cycling gloves are specifically designed to protect your hands while guaranteeing a comfortable and safe grip on the handlebars. You can use them with temperatures ranging between 10º and 30º C. They feature ergonomic gel pads on the palms to absorb vibrations, and mesh fabric on the back of palm for optimum breathability.
They also feature invisible seams and a Velcro wrist closure that allows you to easily put them on and take them off. They include UPF 30+ rating, and you can use your phone and other touchscreen devices thanks to the conductive material at the tip of the index finger and the thumb.
Gravel handlebar bag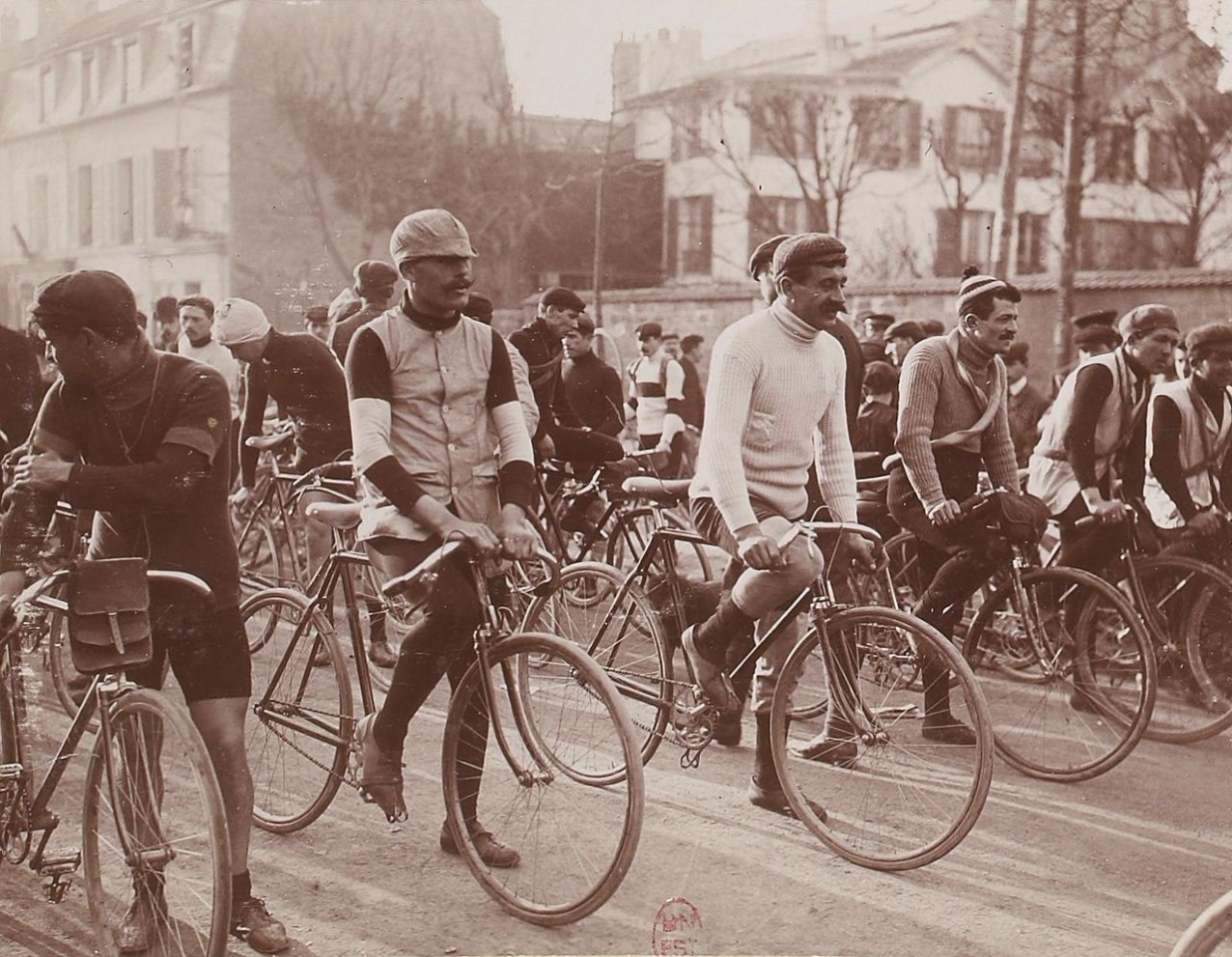 As you can see on this photo taken at the 1907's Paris-Roubaix, this type of bags attached to the handlebars have always been quite common among cyclists. Now, thanks to gravel cycling, they've made a huge comeback. You can use them to carry all kinds of objects and tools that you would normally have to carry inside the pockets of your clothes, the saddle bag or the tool bottle. A handlebar bag is not only useful for carrying a great volume or quantity of objects, but also for having easy access to them (you know that reaching for an energy bar from one of the pockets of your cycling jersey is quite the challenge).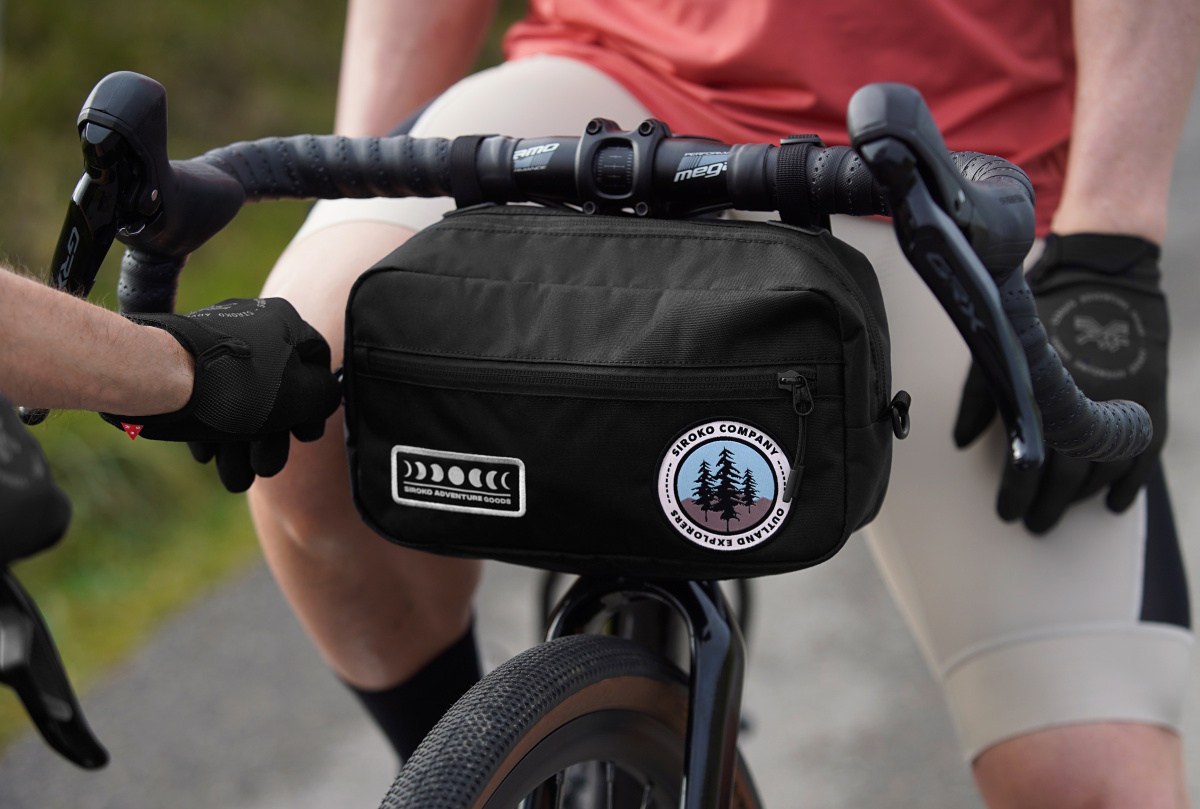 At Siroko, we have two models: Rainforest in black, and Yellowstone in yellow. Both have been made with a highly resistant and water-repellent polyamide fabric. They are attached to the handlebars by two adjustable straps and an elastic security cord that loops around the head tube. The main 4L compartment has one internal mesh pocket and two extra pockets for smaller objects. The second compartment is an outer pocket that features two patches, the rectangular one being reflective to guarantee good visibility on the road.
Last but not least, this bag includes an extra shoulder strap so that you can take the bag with you anywhere you need. That way, you won't have to worry about your personal belongings if you have to walk somewhere and leave the bike behind.
In the end, both clothing and accessories needed for gravel cycling depend on personal taste and the intensity and duration of your outings, as well as the weather and the road conditions. This is why Siroko's gravel equipment is designed to match this discipline's versatility, making it multipurpose. And then, to each cyclist their own: you can choose which type of clothing and accessories better suit your needs.