Product added to cart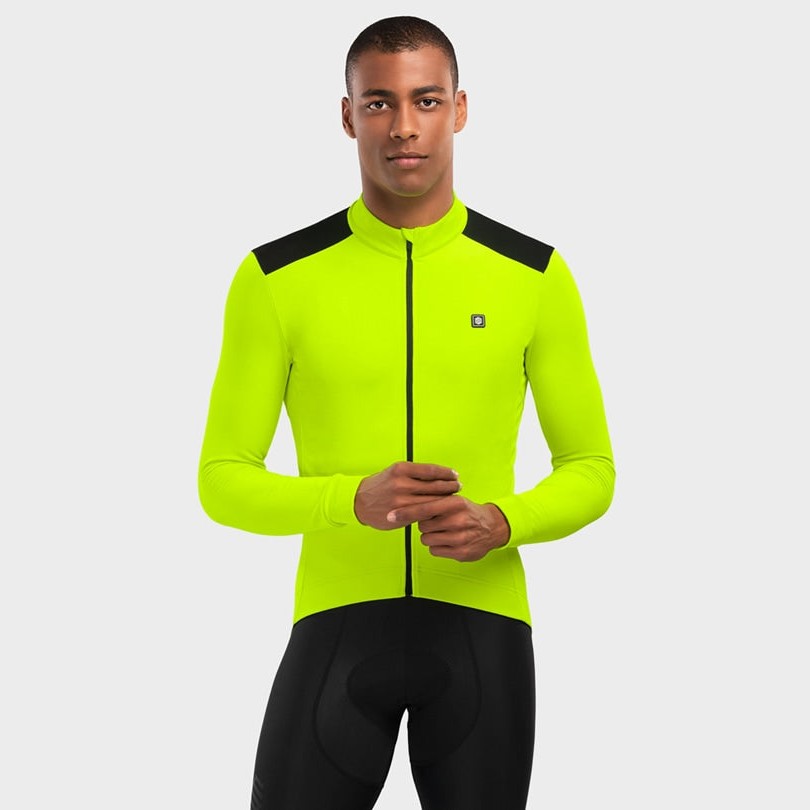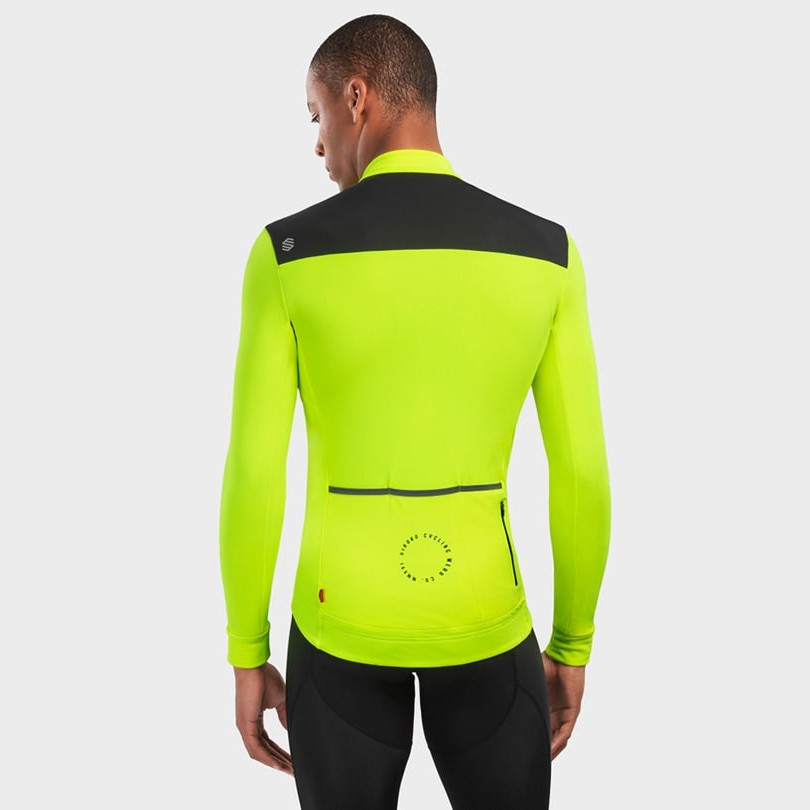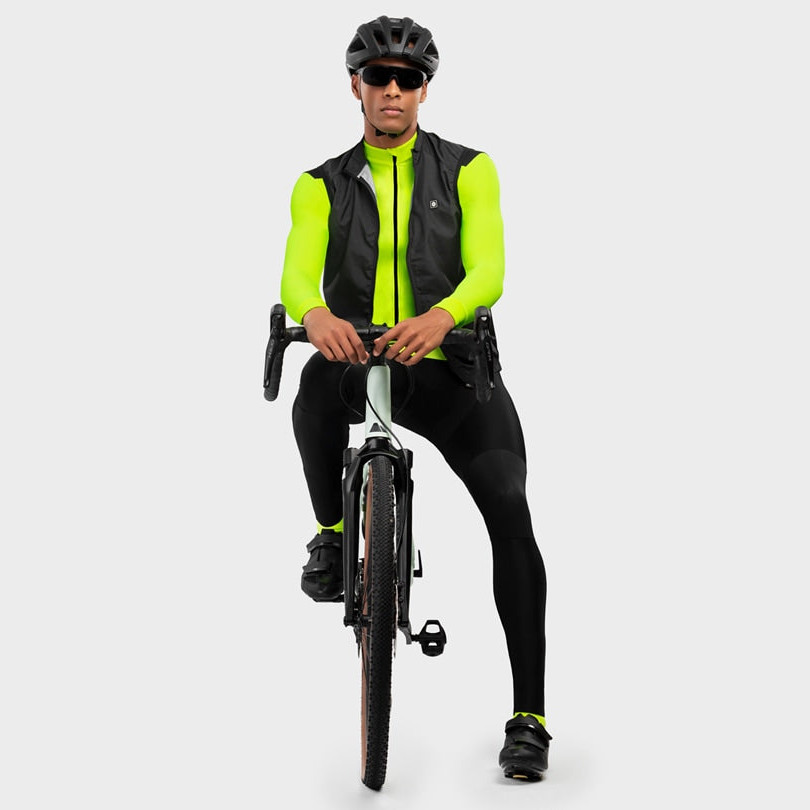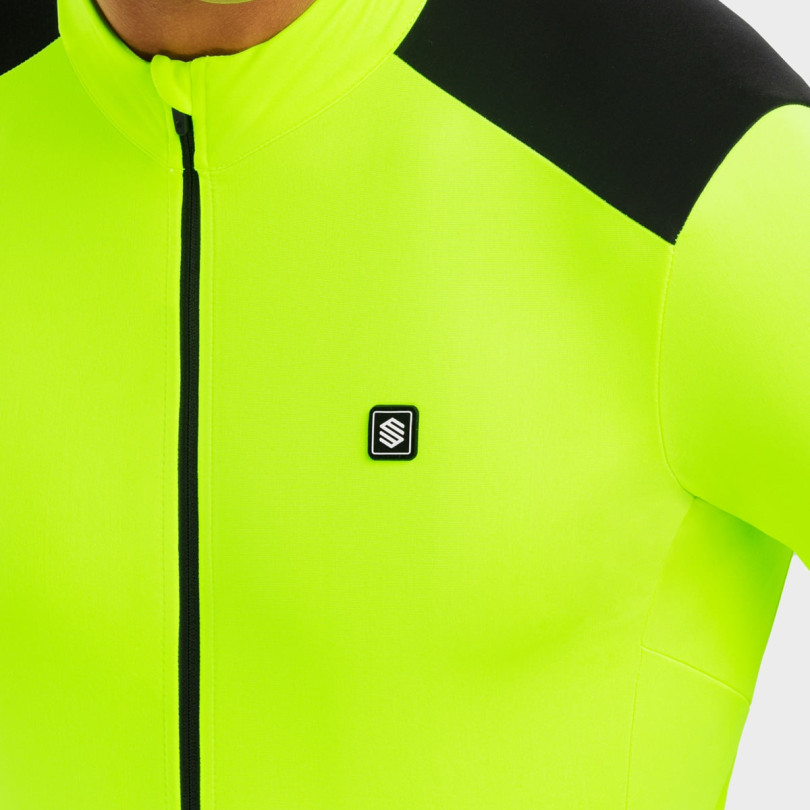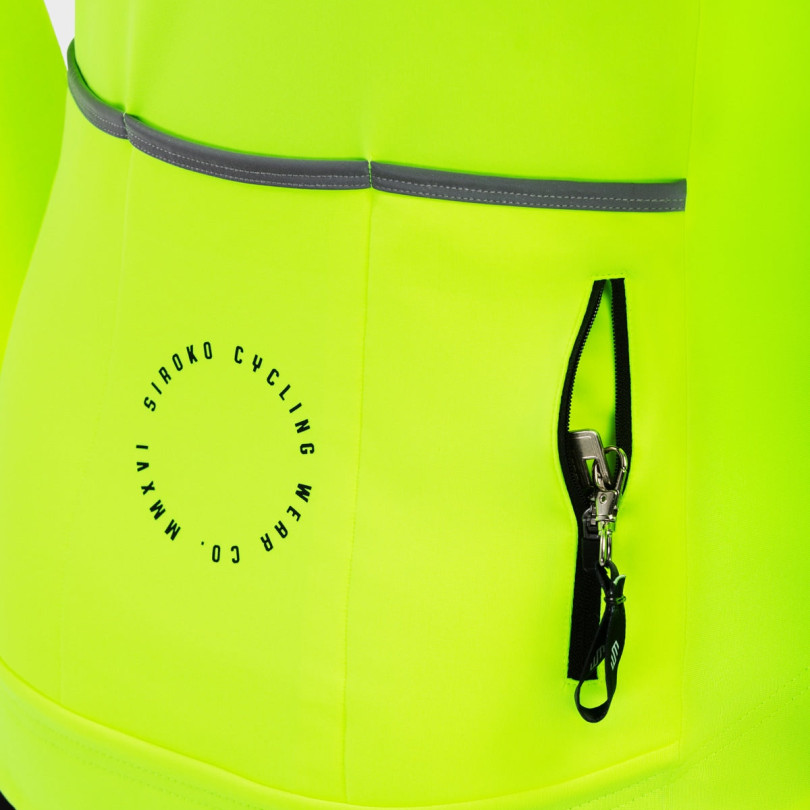 Heren thermisch wielershirt
Bespaar vandaag $43
Bespaar vandaag $43
Bespaar vandaag $43
Bespaar vandaag $43
Bespaar vandaag $43
Bespaar vandaag $43
Bestel binnen 11 uur en het wordt bij u geleverd tussen woensdag 29 en donderdag 30 juni

Nu op voorraad

Nu op voorraad

Nu op voorraad

Nu op voorraad

Nu op voorraad

Nu op voorraad
Waar ligt de grens van de kracht van de natuur? De M4 Atlantis is een wielershirt met lange mouwen, gemaakt met de modernste technische materialen, zodat je tijdens je herfst- en wintertochten altijd kunt genieten van het grootste comfort en de optimale temperatuur.
Dit wielershirt heeft Carvico Dolomiti stof gemaakt van polyester en elastaan, dat buitengewone technische eigenschappen garandeert en zich als een tweede huid aanpast aan de lichaamsvorm van de fietser. De zachtheid en het ademend vermogen van dit kledingstuk maken het tot de top van sporttextiel. UPF 50+-classificatie voor volledige bescherming tegen ultraviolette straling. Drie grote achterzakken om al je fietsbenodigdheden mee te nemen en reflecterende details op de rug om optimale zichtbaarheid op de weg te garanderen.
Alleen door jezelf tot het uiterste te drijven, leer je jezelf echt kennen.
Handwas koud
Niet bleken.
Net strijken.
Niet chemisch reinigen.
Niet in de droger.
Als sommige stoffen tegen ritssluitingen, klittenband, rugzakken of andere accessoires schuren kunnen ze tijdens het gebruik of het wassen gaan pillen, wat niet als een productdefect wordt beschouwd.
Maat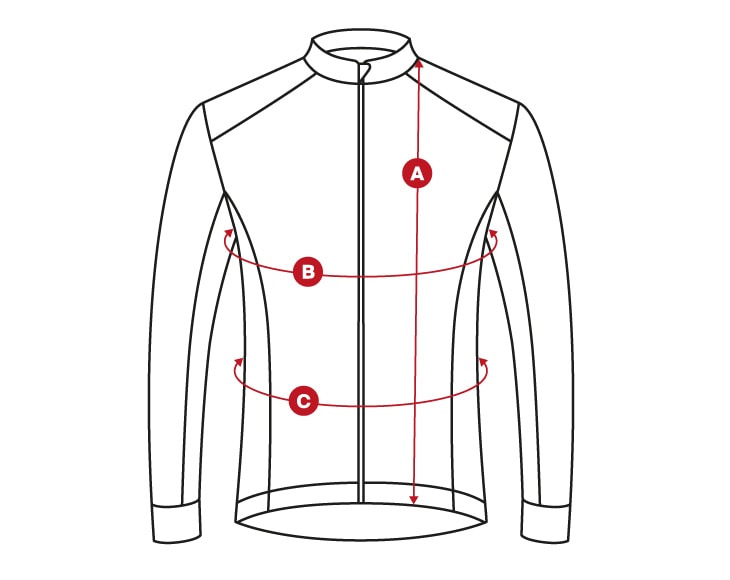 De afmetingen kunnen 1-2 cm variëren en zijn gebaseerd op afmetingen die rechtstreeks van het kledingstuk zijn genomen.
De afmetingen kunnen 0,3-0,7 in variëren en zijn gebaseerd op afmetingen die rechtstreeks van het kledingstuk zijn genomen.
XS
S
M
L
XL
XXL

A

Lengte
56
58
60
62
64
66

B

BORST
84
88
92
96
100
104

C

MIDDEL
70
74
78
82
86
90
XS
S
M
L
XL
XXL

A

Lengte
22
22,8
23,6
24,4
25,2
26

B

BORST
33
34,6
36,2
37,8
39,4
40,9

C

MIDDEL
27,5
29,1
30,7
32,3
33,8
35,4
Italiaanse Carvico stof
Gemaakt in Portugal
Voelt als een tweede huid
Aansluitende pasvorm
Optimale thermoregulatie
Zeer ademend
Reflecterende details op de rug
UPF 50+-classificatie
STANDARD 100 certificering door OEKO-TEX®
Stof:
80% Polyamide / 20% Elastan
Neon stof:
85% Polyester / 15% Elastan
Zorg dat je volledig uitgerust bent
Het wielershirt dat je nodig hebt om je optimaal te beschermen wanneer de kou en slechte weersomstandigheden hun intrede doen. Intensieve training of gewoon een korte rit - zorg er altijd voor dat je volledig uitgerust bent om van je tochten te genieten.
Italiaanse Carvico stof
Alleen de beste grondstoffen kunnen de perfecte balans tussen comfort en sportieve prestaties bieden. Wij hebben deze collectie gecreëerd met Italiaanse stoffen van Carvico om je de topkwaliteit in wielershirts te bieden. Zacht, hoge elasticiteit en ademend vermogen, een aansluitende en professionele pasvorm, thermoregulerende eigenschappen, enz. Gewoon alles wat je nodig hebt om topprestaties op de fiets te leveren.
Details die het verschil maken
Combineer je wielershirt met de rest van onze fietsproducten: ondershirts, winterjacks, fietsbroeken, enz. Een perfecte pasvorm, thermische isolatie, bescherming en die extra's die je zult waarderen tijdens je tochten en trainingen, zoals reflecterende details op de rug en grote zakken. Zorg ervoor dat je klaar bent om alle omstandigheden aan te kunnen.