Product added to cart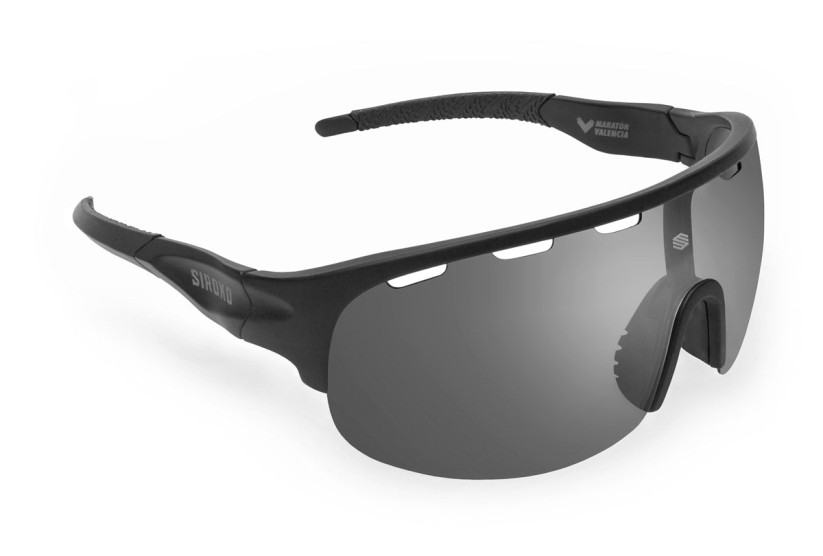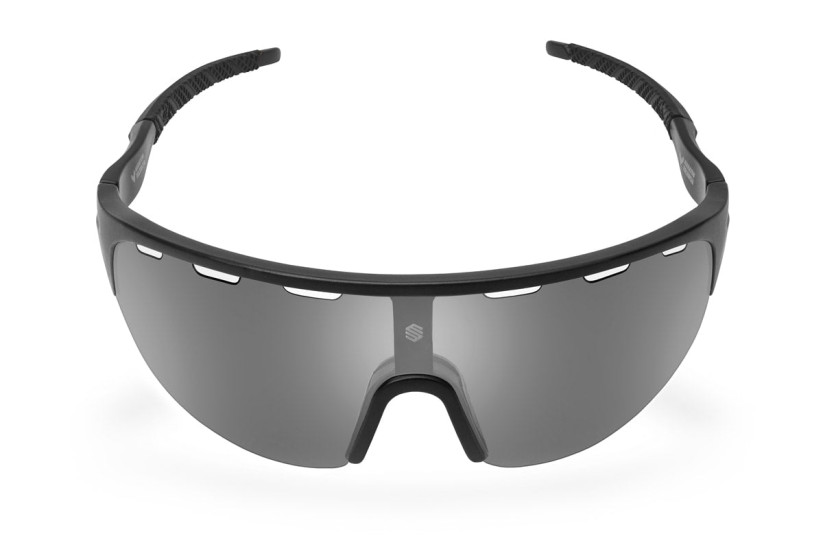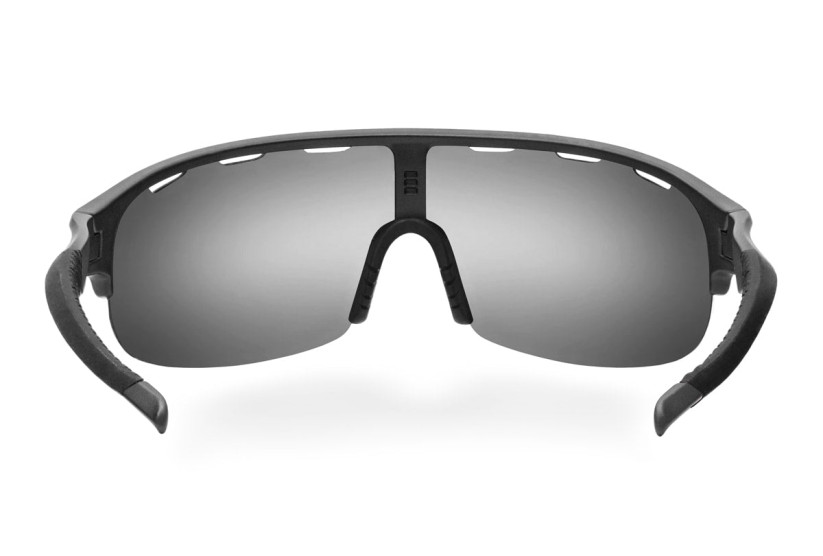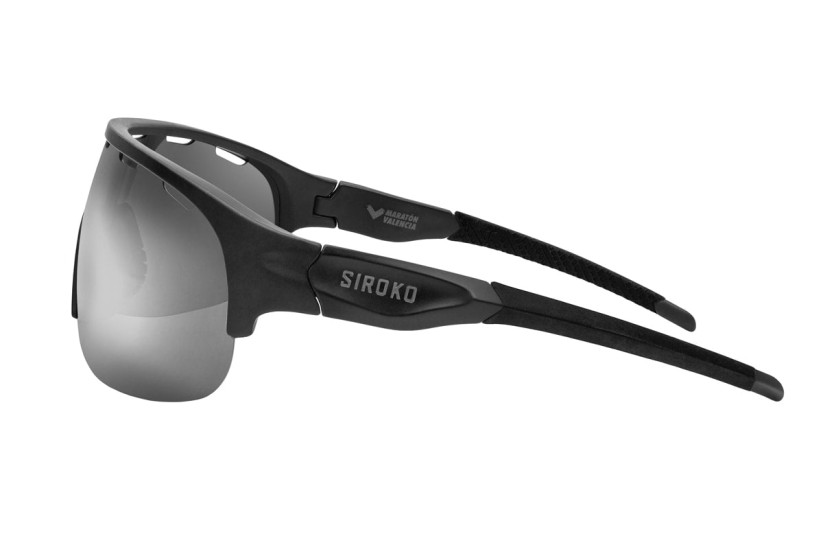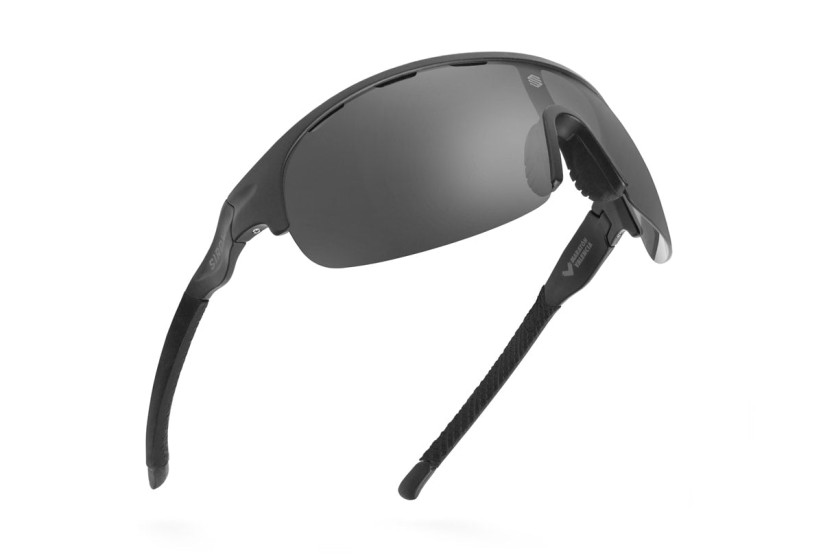 Cycling photochromic sunglasses
This product is currently sold out
Nature is always the best measuring stick for technology. That's why the Siroko K3 PhotoChromic Albufera adapt to the most demanding athletic environments.
Special TAC 1.2mm photochromic polarized interchangeable panoramic lens with anti-fog layer and REVO cover. DrySky anti-fog system. Extremely flexible and resistant PC frame. Maximum lightness: they only weigh 27g! Includes hard polyurethane case, microfiber bag and replacement pieces for nose pad and temple.
Our photochromic lenses are particularly sensitive to different light changes, adapting to the lighting conditions of each moment. They are ideal for cloudy and clear days and for environments and terrains in which sunny and shadowy zones alternate.
The K3 PhotoChromic lens controls the transmission of light independently, going from Category 2 (42% light transmission) to Category 3 (11% light transmission) in less than sixty seconds, optimizing contrast and favoring visibility.
Don't leave the glasses exposed in areas with intense heat.
Protect the lenses properly by using the included case and pouch.
To clean the lenses, use the included cloth pouch. Use water beforehand if there are remnants of dust, sand or mud stuck on the lenses.
Accessories
Prepare your goggles for any moment or sport activity with the available accessories sold separately.
Tech specs
All you need to know about your next sport sunglasses
Special TAC 1.2 Lens

Takes care of your vision

Polarized Lenses

No eye fatigue

Ultra-Lightweight

Only 27gr

Panoramic Vision

Don't miss any detail

Anti-fog

DRYSKY+ SYSTEM

ANTI-SLIP BANDS

Perfect fit

Interchangeable lenses

Adapt to your environment

OPTICAL CLIP

Siroko 20/20 Vision
K3 Technology
The avant-garde of sports optics technology. The Siroko Special TAC 1.2 lenses offer you a clear panoramic vision without distortions. They'll be your best option both for casual training sessions, hiking and even competitions. Designed to maximize the visual field, minimize the impact of reflections, solar radiation, adverse weather conditions, humidity and sweat. The combination of different layers throughout its manufacturing process adds full protection against damp, reflections and UV400 radiation.
Light transmission:%
43-80%
Reference:
SRKPHOTOGREEN1
Reference:
SRKPHOTOYELLOW
Reference:
SRKPHOTOYELLOW1
Light transmission:%
8-18%
Light transmission:%
8-18%
Light transmission:%
8-18%
Improve your performance
Get your sport sunglasses ready for any sporting event thanks to our interchangeable lenses which are sold separately. Designed with specific top-notch tech specs to offer you the definition and contrast you need for any occasion. The hardshell case included with your sport sunglasses offers you the needed space for the storage of additional lenses.
Forget about the sun, clouds or annoying reflections that may interrupt your activity. The photohromic lenses adapt to the continuous changes of light luminescence and become the best option for sports such as MTB, Triathlon or Running.
Thanks to its production with photochromic materials instead of being made out of one simply-added layer; the interchangeable K3 PhotoChromic lenses change from one category to another in only a few seconds (these categories may vary slightly depending on the type of photochromic lens you have chosen). They also count on an additional polarized layer and full UV400 protection, which provides you with a bigger degree of protection against glares and reflexes.
For low light conditions where you still need some extra protection against wind gusts and little impacts: K3 Clear.
And if you need high contrast to fight foggy weather: K3 ClearFog.
Video
LET ME KNOW WHEN BACK IN STOCK