Product added to cart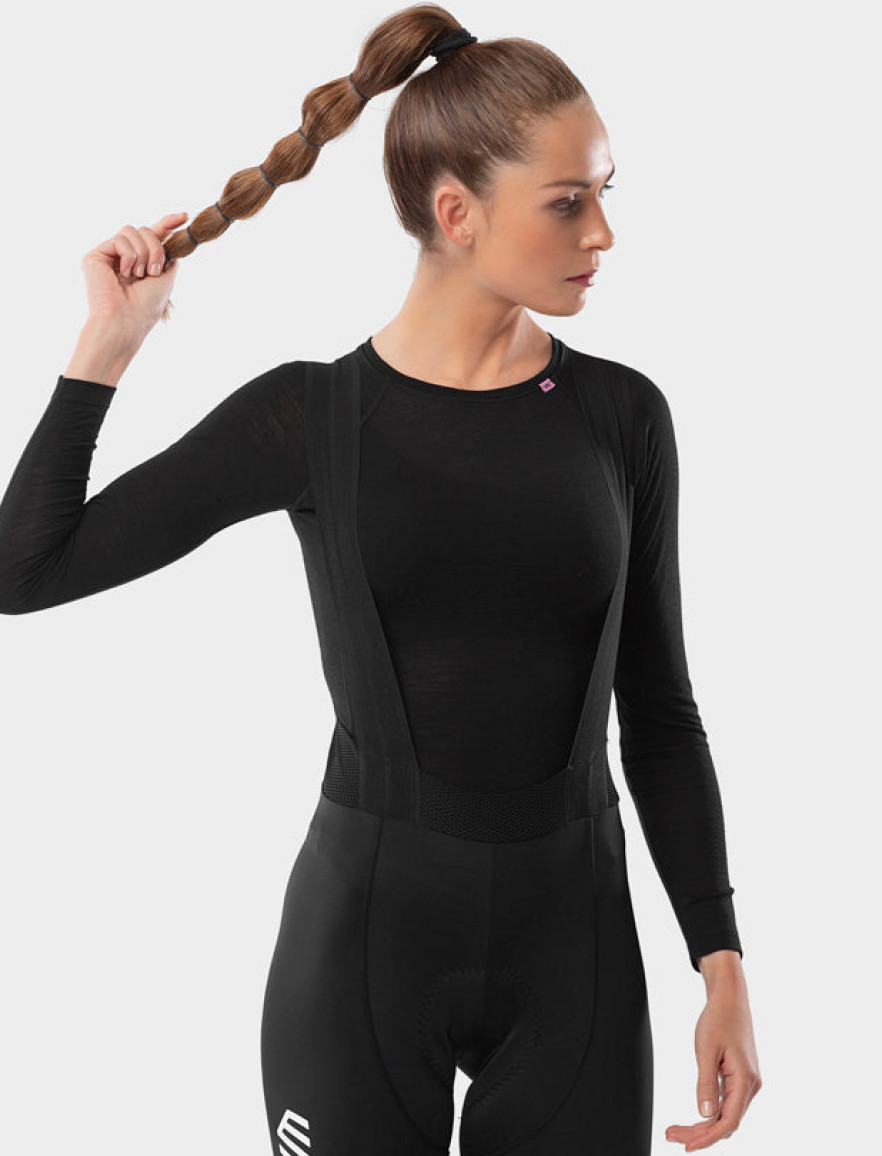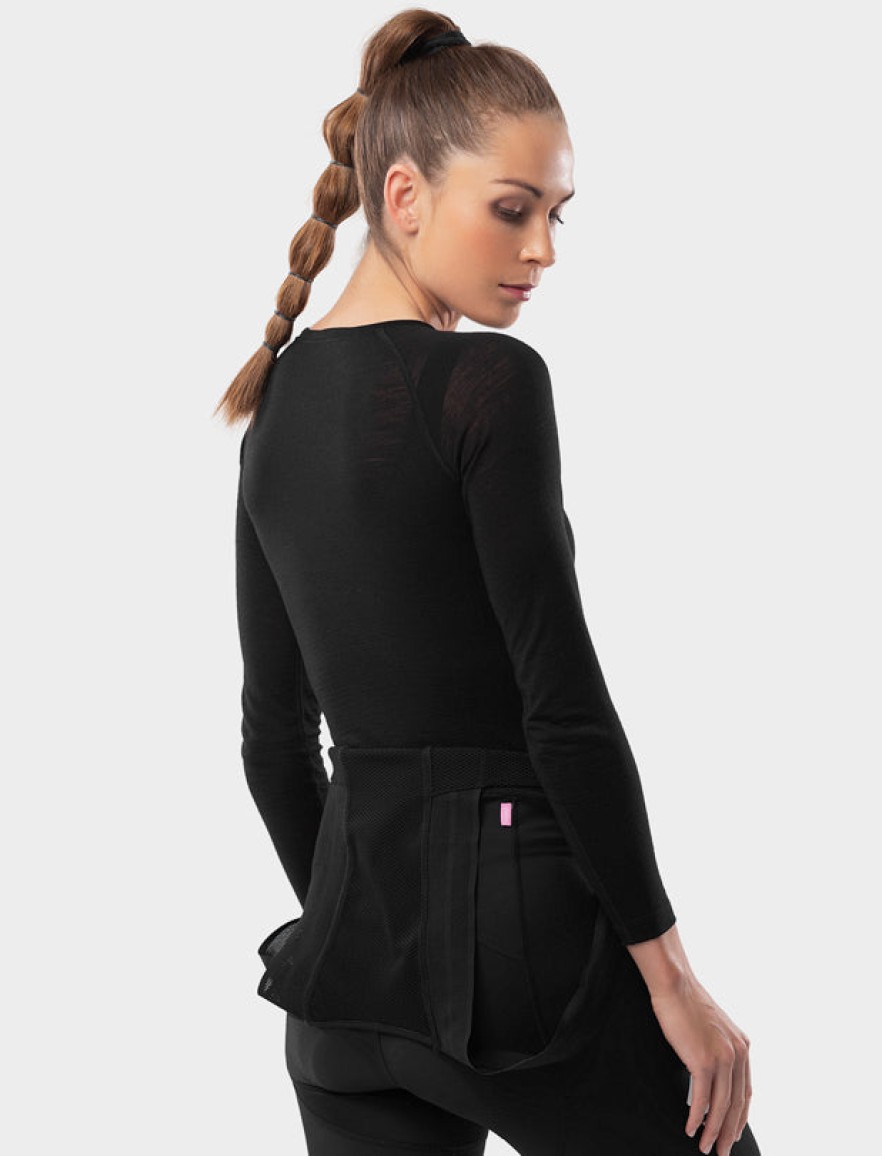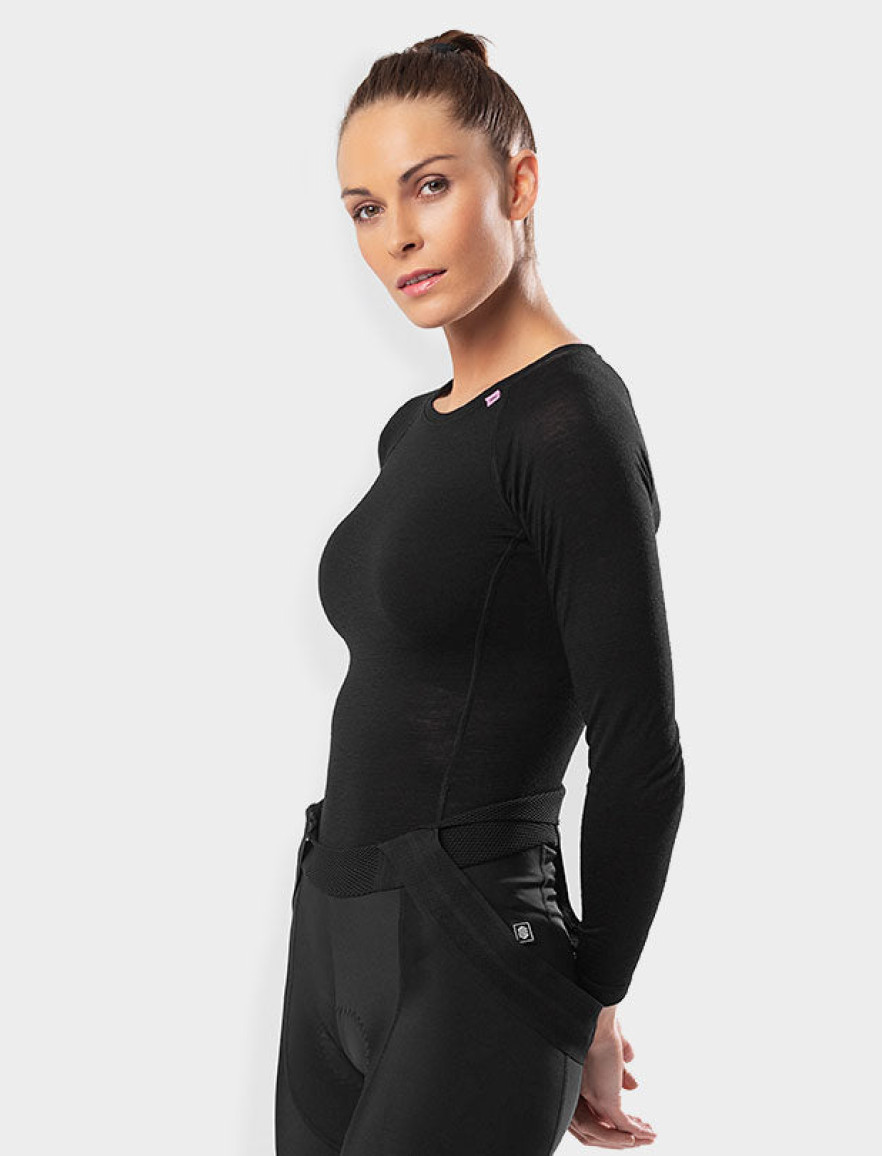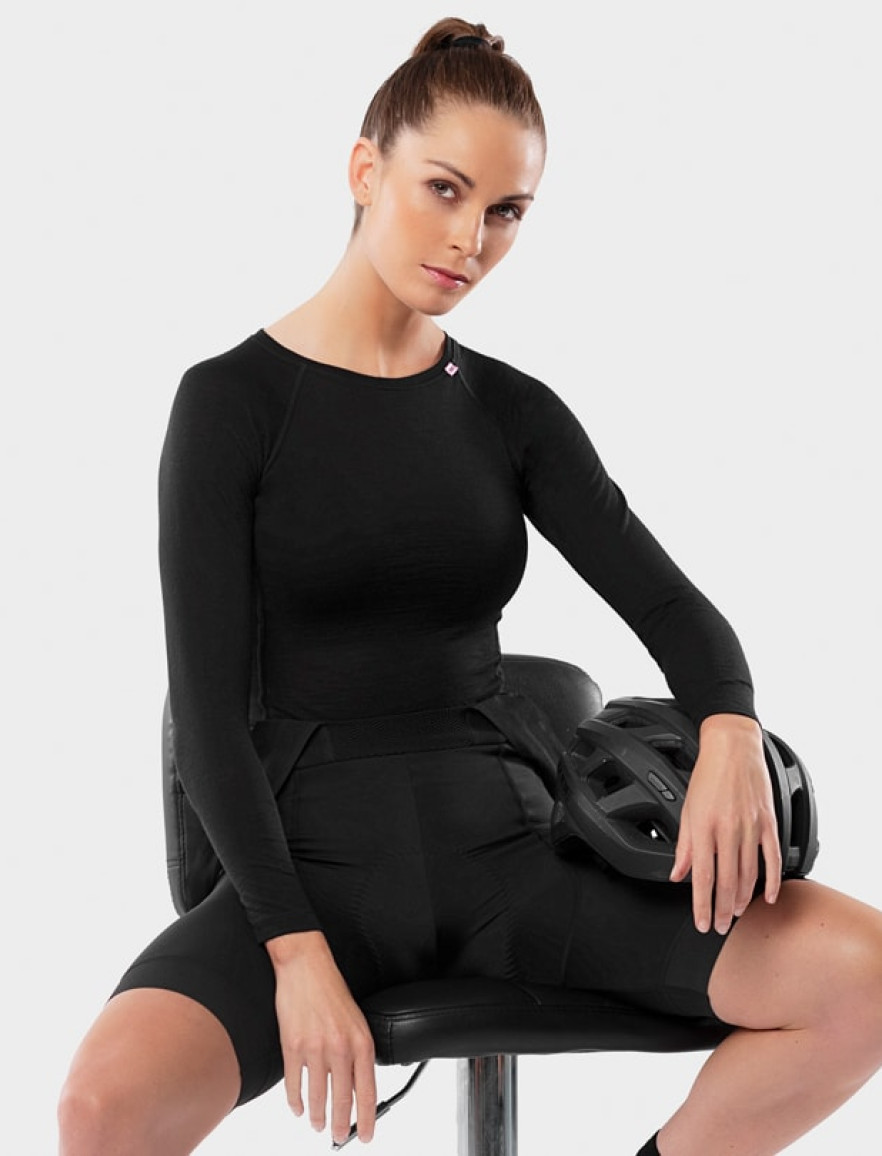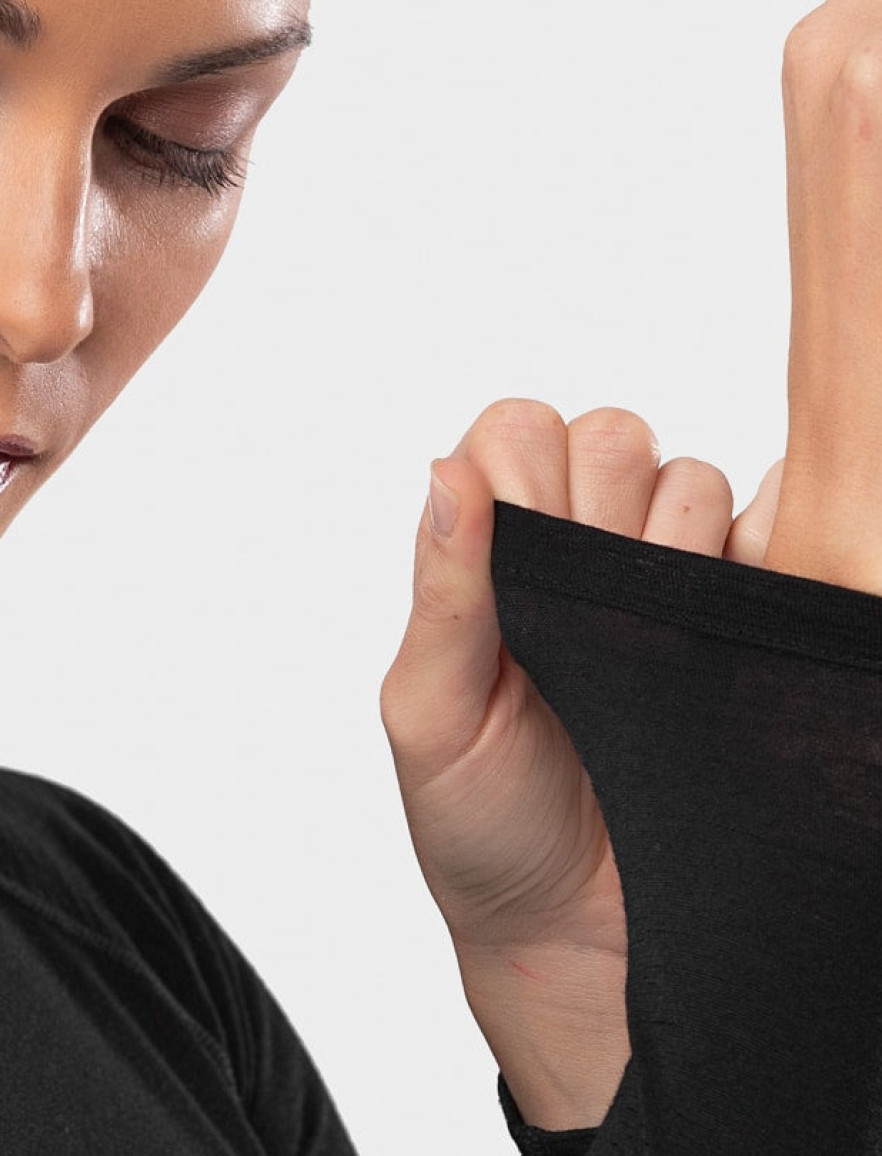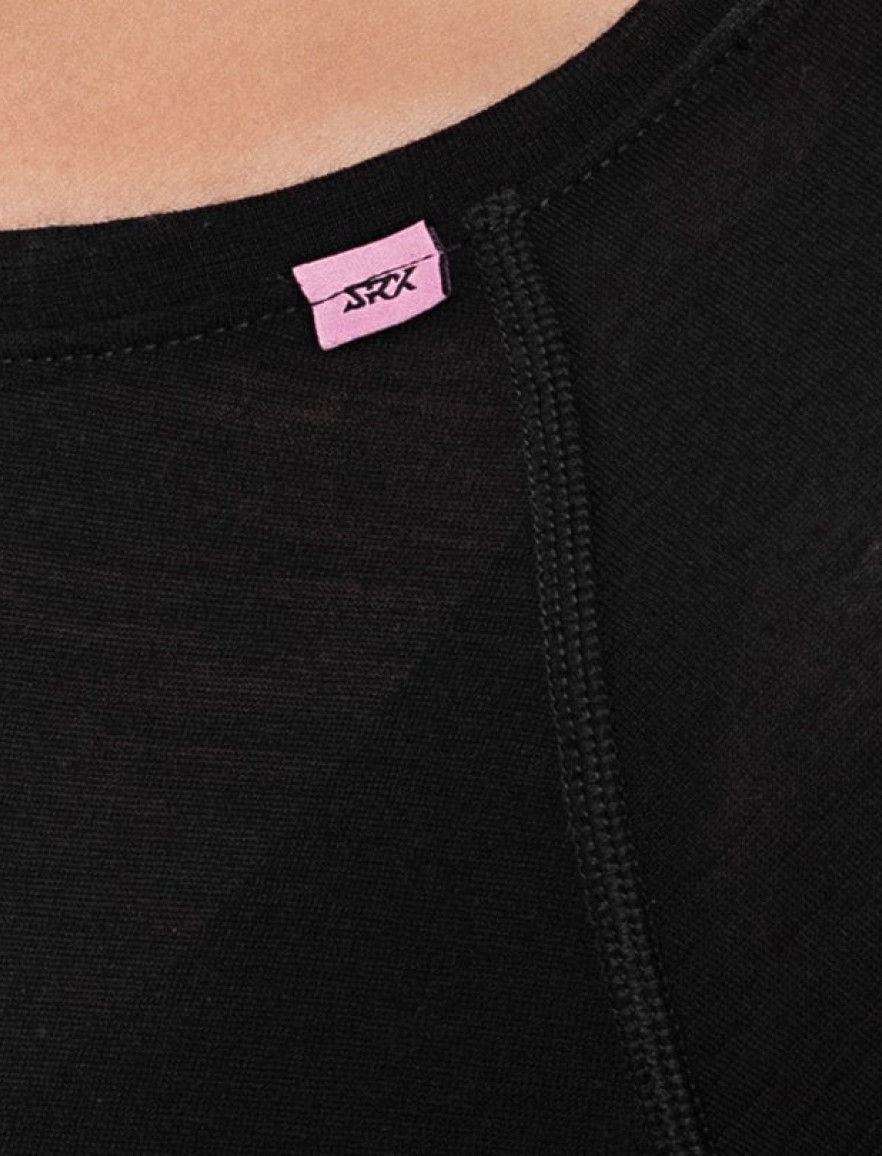 Women's merino wool cycling base layer
Save $27 today
Save $27 today
Save $27 today
Order within the next 14 hours and receive it between Wednesday 29 and Thursday 30 of March Receive your order between Wednesday 29 and Thursday 30 of March

Now in stock

Now in stock

Now in stock
Second skin technical base layer
Slim fit
100% natural Merino wool
Soft touch hypoallergenic fabric
Antibacterial properties for odor-prevention
Highly breathable and moisture-wicking
Optimum thermoregulation
Pure New Wool and BlueSign© certifications
Make the most out of each pedal stroke like a true PRO. The SRX Pro Team long-sleeved technical base layer is designed and tailored with latest-generation materials that regulate your body temperature. It keeps you cool and dry during the warm months thanks to its perfect moisture management, and conserves your own body heat in the coldest months of the year.
Made from high-quality merino wool, it achieves excellent lightness and comfort while offering high-level performance. Its perfect fit, which adapts perfectly to the female body shape, and the extraordinary softness of its natural thermoregulating material will make you forget that you're wearing it. Highly durable, versatile and odor-resistant fabric. Cross the thin line between the heroines and the legends.
Hand wash cold
Do not bleach
Do not iron
Do not dry clean
Do not tumble dry
The rubbing of some fabrics with zippers, Velcro, backpacks or other accessories may cause pilling during use or washing, which is not considered as a product defect.
SIZE CHART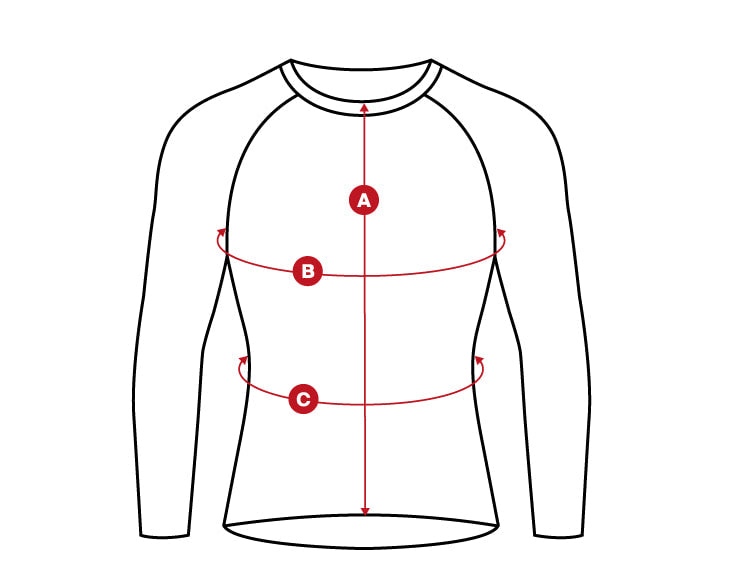 Measurements may vary 1-2cm and they are based on measurements taken directly from the garment.
Measurements may vary 0,3-0,7in and they are based on measurements taken directly from the garment.
XXS-XS
S-M
L-XL

A

Length
43
47
51

B

CHEST
64
72
80

C

WAIST
58
66
74
XXS-XS
S-M
L-XL

A

Length
16,9
18,5
20

B

CHEST
25,1
28,3
31,4

C

WAIST
22,8
25,9
29,1
Second skin technical base layer
Slim fit
100% natural Merino wool
Soft touch hypoallergenic fabric
Antibacterial properties for odor-prevention
Highly breathable and moisture-wicking
Optimum thermoregulation
Pure New Wool and BlueSign© certifications
Improve your performance
A quality undershirt or base layer is an essential for anyone preparing for outdoor activities. Being in direct contact with the skin, this base layer wicks away moisture to help regulate body temperature, insulating from the cold on winter rides and cooling the body in summer.
Ready-to-use for all outdoor activities
The Merino wool fiber is one of the finest and thinnest fibers in existence and yet it has an amazing ability to regulate body heat. Through a process called heat absorption, the fabric absorbs moisture and retains heat when temperatures are cold. However, when it is hot, through evaporative cooling the wool releases moisture leaving you feeling fresh. It is precisely for these reasons that this type of wool is one of the most widely used fabrics in the manufacture of technical sports gear.
Respect, quality and sustainability
Our wool comes from New Zealand where the world's best quality Merino wool producers are found. It is not only a question of offering quality, but also guaranteeing sustainability and animal welfare, as legislation of New Zealand bans mulesing. The origin and quality of our wool is fully certified.