Gloves are not necessary in cycling, but they are vital if we want to avoid destroying our hands when we fall. Extra protection is not the only benefit we get, there are many more reasons why any cyclist should wear gloves (comfort, safety, damping). 
We have prepared this short guide on cycling gloves so that you can find the right one for each modality and time of the year:
Types of gloves
There are two main types available on the market:
Mitts – short finger or fingerless cycling gloves

Full finger – long finger cycling gloves
Mitts – short finger or fingerless cycling gloves
The most commonly used types of gloves, especially in summer or when it is hot, due to their lightness, comfort and breathability. They are suitable for any cycling modality except disciplines such as enduro and downhill where full finger gloves are more common. Some cyclists also prefer long finger gloves in cross-country rides.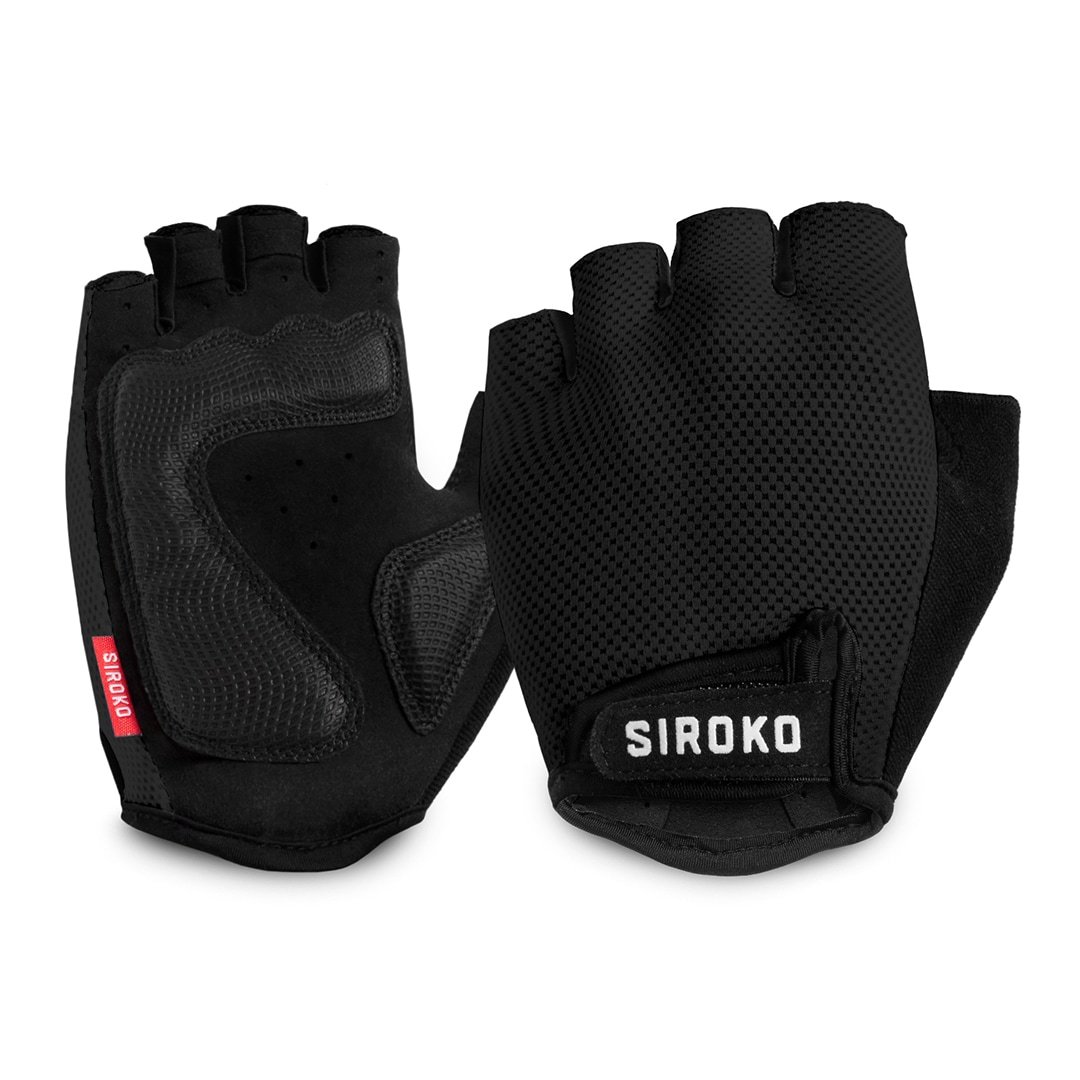 They can provide more or less protection against cold and wind, but they are generally not suitable for temperatures below 10°C unless you tend to get hot or you like intense workouts. The variety of models is huge and ranges from ultralight aerodynamic time trial mitts that are simply a thin layer of fabric with no padding, to gloves with gel inserts, nose wipe and knuckle protection. Key features:
Synthetic fabrics.

Tight, semi-tight or loose fit. 
Depending on the model, they may or may not feature:
Velcro fasteners on the wrists.

Nose and sweat wipes.

Reflective detailing.

Gel inserts on the palm area.

Elements improving the handlebar grip.

Straps or pieces of fabric that help to put them on and take them off.
Choosing the right size is crucial. A glove that's too big won't fit your hand well and instead of gaining safety and comfort, you may actually compromise them.
Full finger – long finger cycling gloves
There is a great variety of long finger gloves as there are models for all types of cycling and for any time of the year, whether it is hot, cold or rainy. Let's divide the full finger gloves into the following categories:
Summer full finger gloves

. Mainly used in MTB, their characteristics being similar to mitts, but with long fingers.

In-between-seasons full finger gloves

. Offering a little more thermal protection either because the fabric is thicker or because they already feature a synthetic or natural technical fabric such as merino wool.

Winter and cold weather full finger gloves

. Keeping hands warm and protected from low temperatures and wind. They feature fabrics such as Gore-Tex®, Windstopper®, PrimaLoft®, Polartec®, and an endless number of names depending on the brand and their different properties. They can also incorporate merino wool or leather. Some models are quite thin and lightweight, while others look almost like snow gloves or even warm mittens. There can be a longer cuff in the wrist area so that the cold does not pass through the gap between the jacket and the glove. It can be adjustable by means of a simple cuff, a rubber band, a Velcro fastener, a strap or have no adjustment system whatsoever. 

Rain full finger gloves

. Made of different technical membranes or fabrics such as neoprene to be even more water repellent. Although any cyclist wants to keep their hands and feet dry when it rains, 100% waterproof garments or accessories are difficult to achieve in cycling without compromising breathability. If you spend too much time in the rain, your gloves will eventually get soaked, and at that point the key is to keep your hands warm.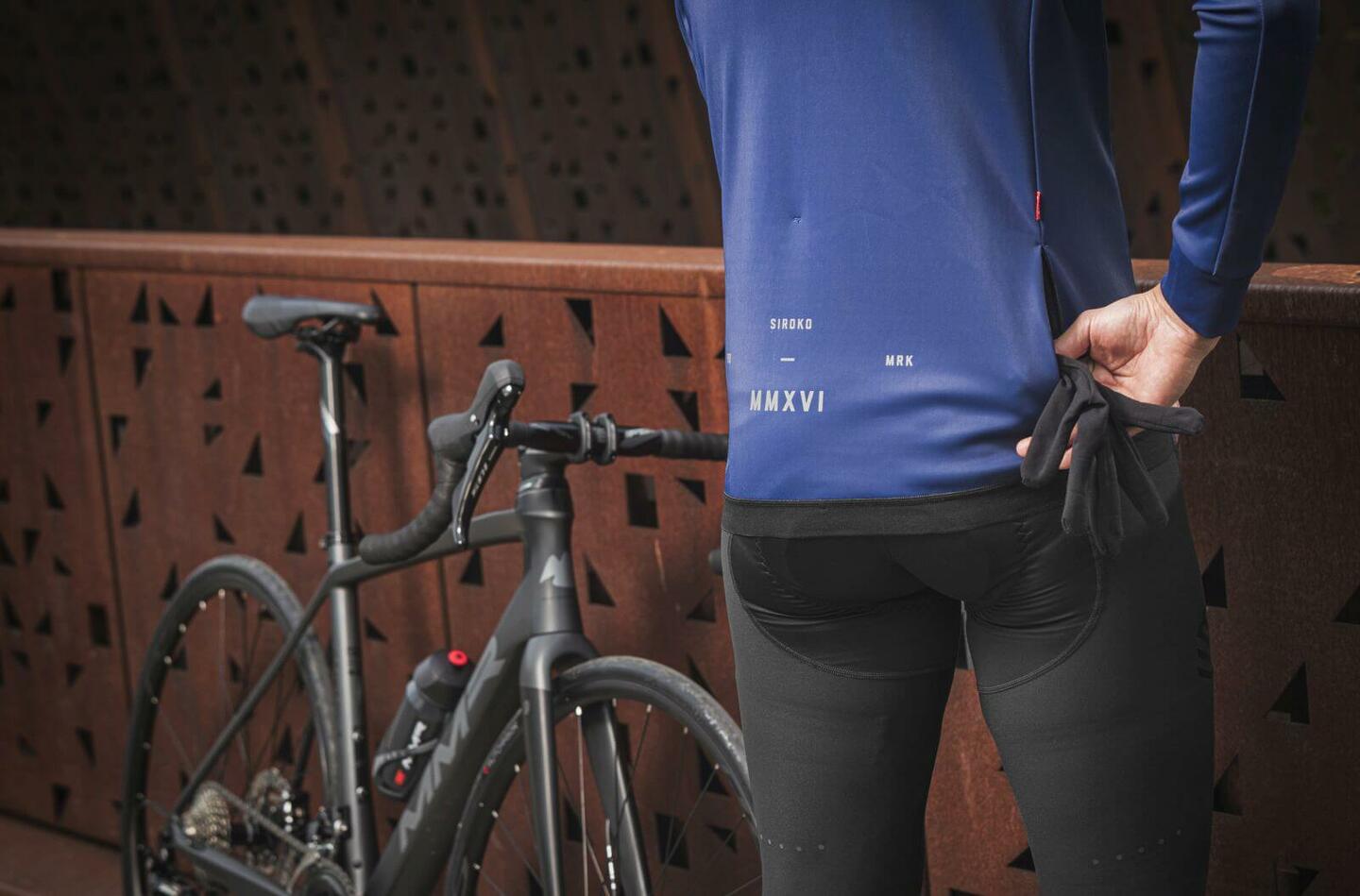 As for the long finger gloves, apart from the temperature and weather conditions in which we are going to use them, there are two more important details to take into account:
Choose the right size.

If a glove is too big, your fingers and your hand will move and you lose grip. In addition, too much fabric can make it difficult to operate the brakes and gears. A glove that is too small can block blood flow, stopping blood from warming the hands.

Touchscreen-compatible index finger.

Not only will you be able to use your smartphone but also some models of cycle computers with touch screens.
Now, let's take a look at the main reasons why you should wear gloves and some of the most common reasons why many cyclists do not wear them. There are also cyclists who fall by the wayside and only wear gloves on certain occasions (competitions, sporting events, group rides) or specific cycling modalities (MTB, gravel, enduro).
Reasons to wear gloves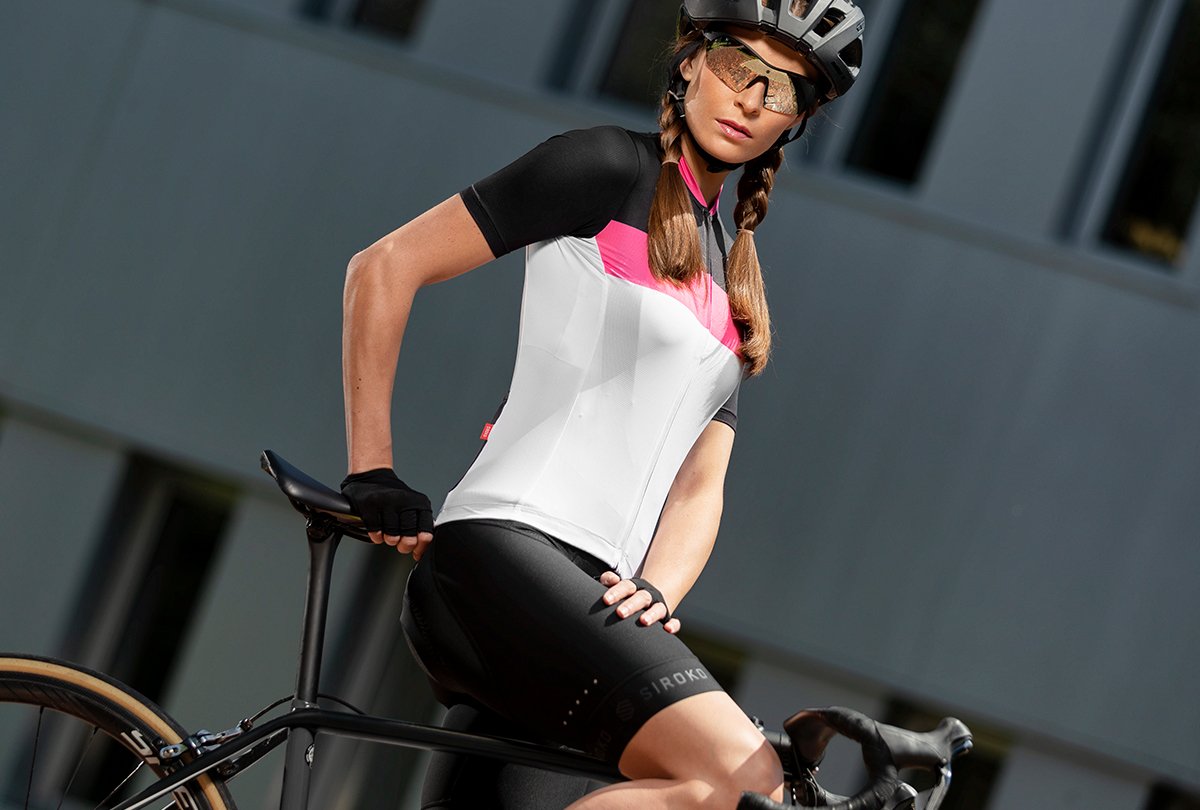 Better grip and control on the handlebars especially if your hands sweat a lot.

They absorb sweat keeping your hands dry which provides comfort and safety because if you press the brake lever with wet fingers they can easily slip and lead to unpleasant consequences. 

Extra shock damping if the gloves feature gel inserts or any other kind of padding. They can prevent injury.

Protecting the hands in case of an accident or a fall because you know that outstretching your hands is a reflex when we approach the ground.

You don't need to fall to see the benefits of wearing gloves because in mountain biking, long finger gloves are a protective layer preventing your hands from chafing, cuts or scratches.

They are used to wipe your nose and dry the sweat from your face. Some models include a special wipe area.

Naturally, the right gloves protect us from the cold and rain, as our hands tend to get cold quickly when cycling.

Avoiding calloused skin that you might develop if you spend too much time on the bike or grip the handlebars too tightly.
Reasons not to wear gloves 
Avoiding tan lines.

Better "feel" on the handlebars and connecting with the bike. This is often commented on by many pros, i.e.

Mathieu van der Poel

.

Gloves make your hands hot and sweaty.

You barely ever experience sweaty palms so you don't need the extra layer.

Using grips or handlebar tape with good shock-damping padding.

Blowing a "snot rocket".

Beliefs and superstitions…
For the record, we do not agree with these reasons, they are simply arguments used by those who refuse to wear cycling gloves. Safety always comes first for us, but in the end you're the only one who can decide whether to use them or not. We just hope that if you choose to ride bare handed, you won't learn the hard way that it was a mistake, due to an accident or a fall. But sometimes people need to learn by making their own mistakes.