We're all living such busy lives that most cyclists, both male and female, have trouble balancing their passion for cycling with their jobs, studies, family, social life and pastimes. To be honest, you'll have to give up something if you want to practice cycling, unless it is your sole activity to which you can dedicate all of your time. Now, the question is what and how much you can or want to give up. Finding a balance is hard, yet possible. The six tips below are focused not so much on giving you some seemingly easy ideas on how to make the most out of your time, but rather on rethinking our lifestyle as a whole.
Reevaluate your habits and routines
Some things cannot be or shouldn't be avoided, but what about the rest? We're talking about all the daily routines we do almost mechanically, and that take up so much time throughout the week; the time we could spend cycling.
The first step would be to go through all the routines and patterns that we have, from shopping habits to social media usage. After that, try to focus on the things that depend only on yourself and not others; all that involves other people must make them participants as well.
In order to do this, write down everything you do throughout the day every 2-3 hours, and at the end of the week, take a look at the list and check all those habits and routines you can modify or change. The goal is to reduce time spent on that habit or replace it entirely with cycling. For instance:
Take the bike to work, shopping, for leisure, etc.
Set your daily grocery shopping on one single day of the week.
Prepare all your meals beforehand for the whole week.
This process of replacing or eliminating one of your habits takes time because our brains save energy by establishing a routine to follow. Breaking such links is not easy, and that is why it's so hard for us to make a change. Hence, we need two things: determination and patience.
Reset your priorities
And what if the lack of time is a matter of prioritizing activities? If you enjoy going for a ride or doing exercise, then naturally, it becomes your priority. And once something is a priority, you put it in your schedule or make time for it in-between other activities.
Setting priorities means making sacrifices, learning how to say no, but at the same time being aware of all the benefits that using a bike can have for you and for the planet. At this point, it seems almost unbelievable that cycling has not become the whole world's priority yet.
Positive thinking
Sometimes, having more time does not actually mean you get to work out or use the bike more. How many times have you had loads of spare time and, instead of getting on the saddle, you ended up doing something completely different? We tend to overthink the whole process and we end up overwhelmed by our own laziness, fears or negative thoughts.
Instead, we should make the decision based on positive thoughts and focus on how much we love riding a bike and the many benefits it has. This is the best way to make sure we find the time for it or at least make use of any moment of the day to do it, instead of regretting having wasted those hours.
Organize, prepare, improvise
The name of this tip can seem a little contradictory, but it is not. If your life is extremely busy, you have two options:
Plan your workout sessions or cycling outings to fit them in your busy schedule or…
Improvise and hop on the bike as soon as you have a free moment.
Both options are compatible with each other. You can have two or three scheduled outings for the week and then suddenly there's a slot available to go for a ride. This is why having your bike ready at all times is essential. You should keep it as clean as possible, always well equipped, with a set of bike lights with fully-charged batteries, and a basic toolkit in case of breakdowns. On the other hand, make sure all your clothes and cycling equipment are clean and neatly organized in the same place to save time.
Just putting your clothes on, getting your bike ready and leaving the house involves a list of steps that can become an obstacle. If you have your bike, your equipment and your clothes ready, all you'll have to do is get changed, fill up your bidon, grab some snacks and go for it.
Little is better than nothing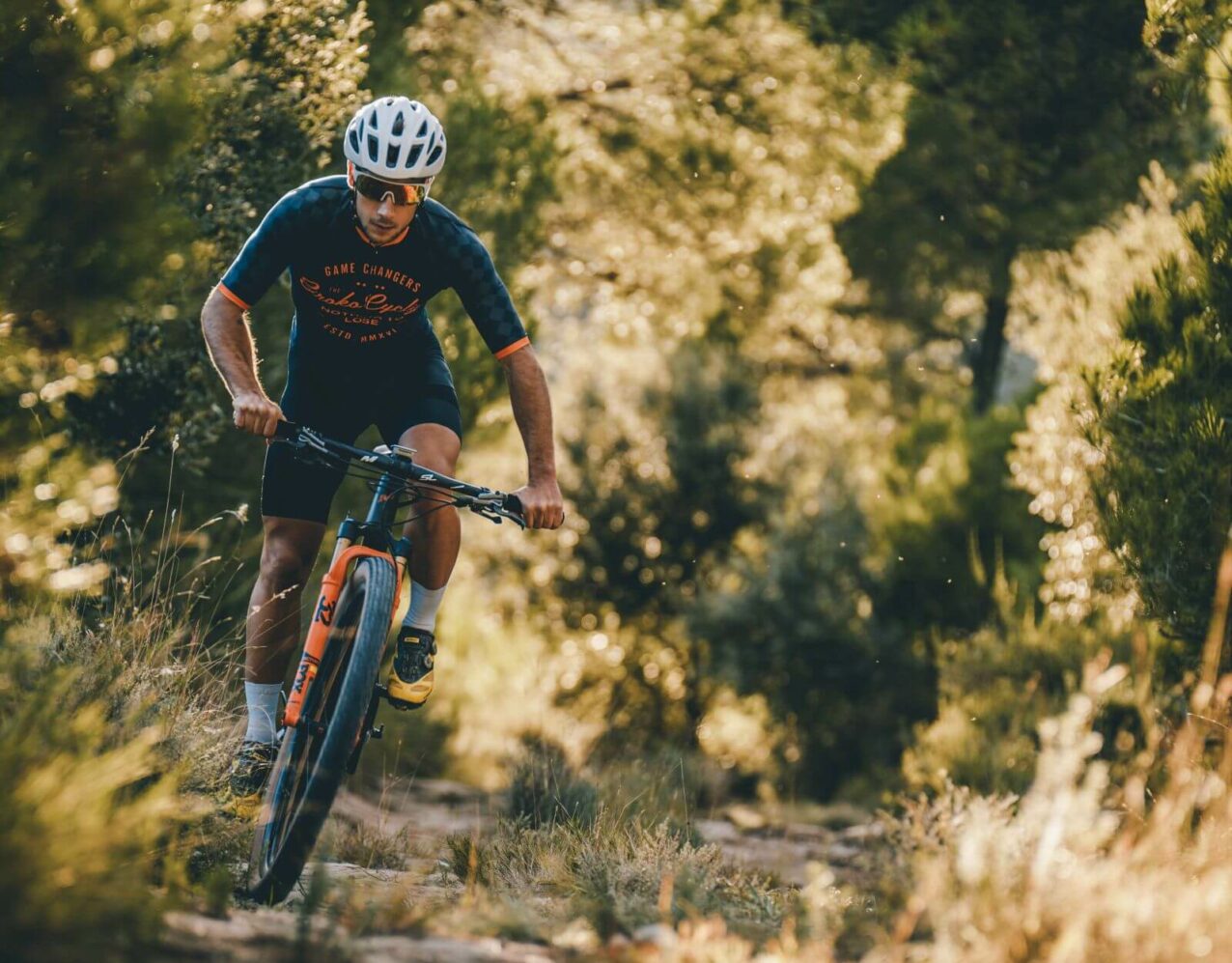 Half an hour of a high-intensity workout, either on the indoor bike trainer or on the closest street, is enough to leave you breathless and with sore legs. You just have to find the right place and the right moment, leave your fears and all the negative thoughts behind, and just ride.
30 minutes from Monday to Sunday is 3.5 hours per week. It may not seem like a lot and you may think that it is not enough to get you in shape, but it is better than nothing. Keeping up a good habit is better than dropping it, or worse, replacing it with a bad one. Spending some time doing something good for our minds and our bodies is better than practically living in the doctor's office in the future.
Involve people around you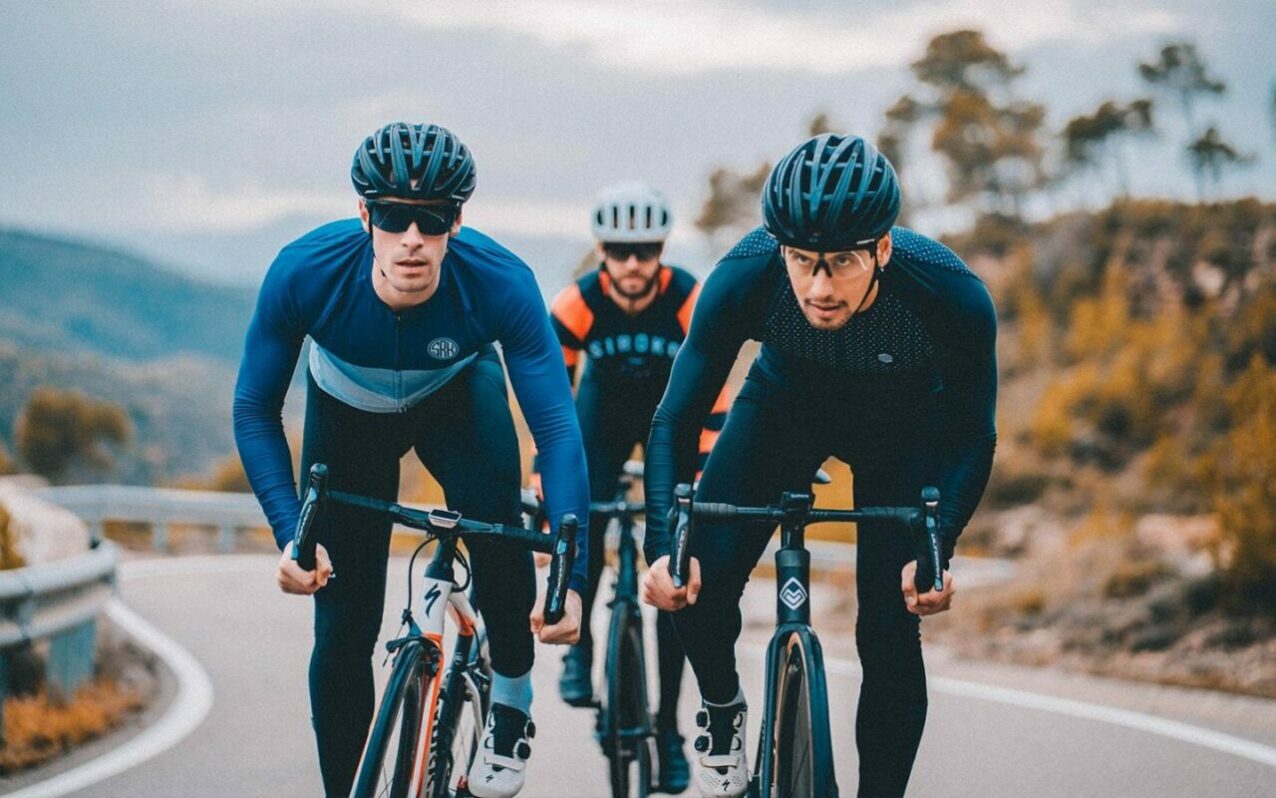 One of the best ways to make time for cycling is sharing it with the people around you, not just your family or your partner, but also your friends and your co-workers.
If you're an experienced cyclist, take into account that you'll have to adapt your level and make sure you find suitable routes so that everyone can enjoy the ride, especially when it comes to family cycling with kids. Take a look at this article on how to carry babies and toddlers while cycling so that your plan for family quality time doesn't fall apart when the level gets too high for the kids.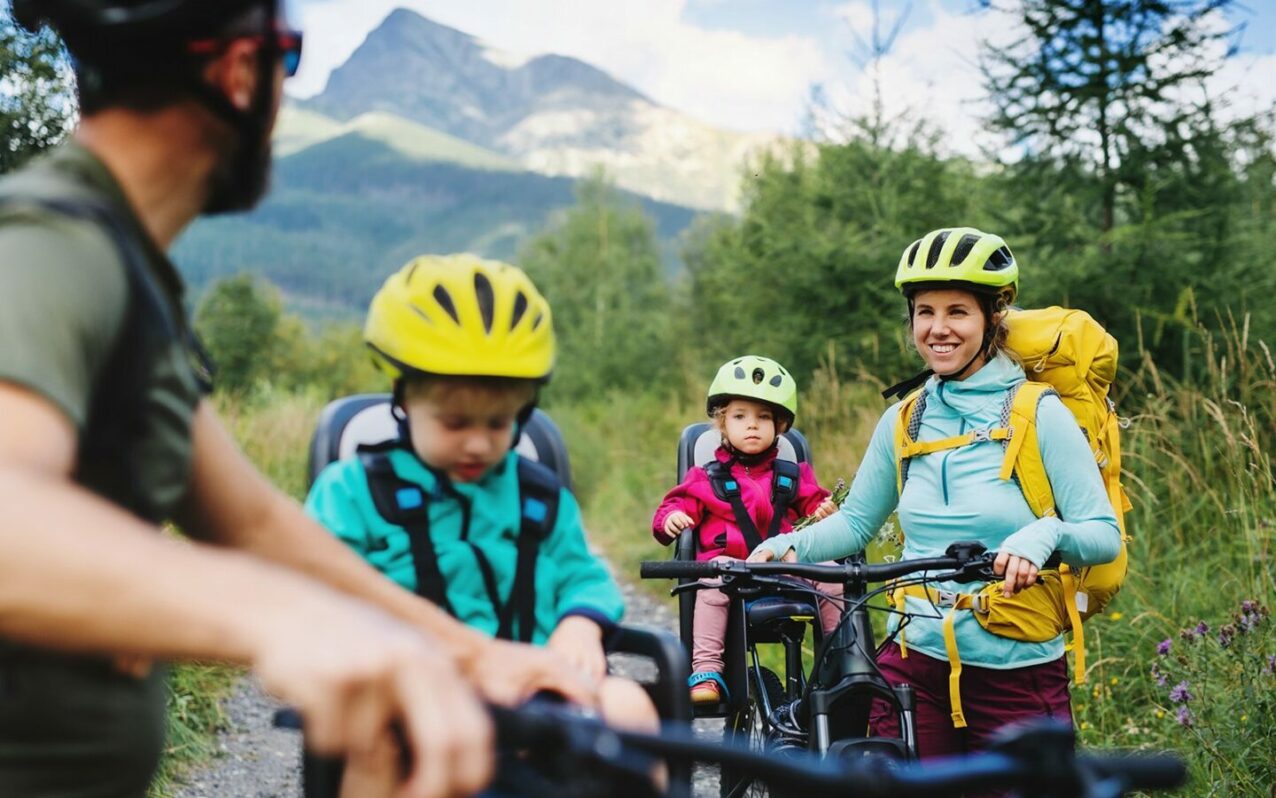 Think about it: that great feeling of well-being, the pleasure of cycling, is the best way to create a habit in those around you. If they enjoy riding a bike, not only will they notice the benefits of cycling, but they will also understand why you're so passionate about it, because they'll share that passion with you.