Cycling handlebar bags are a simple and functional item that, as we have seen on this blog post on gravel apparel and accessories, has been used since the emergence of the very first modern bikes, for mid- and long-distance bike touring. Its consequent popularization started thanks to gravel cycling and bikepacking. Since us cyclists love to experiment and try new things, we have come to realize the many things handlebar bags like the Siroko Rainforest and Siroko Yellowstone have to offer. Keep reading to find out more about this versatile item: what it is for, what advantages it has, whether you need it or not, when and how you can use it and what things you can store in it.
What is a cycling handlebar bag?
This accessory is attached to the handlebars and serves as extra storage. These bags are particularly useful for medium and long distance rides, but you can also use them on daily rides to work, or to store items you don't want to carry around in the pockets of your jersey, saddle bag or tool bag.
Handlebar bags vary in size and style, but generally speaking they are designed to be resistant, lightweight and easily accessible. Siroko's handlebar bag (4L capacity) is considered a compact-medium size, and just like most other bags, it has inner pockets to keep your items organized. It also features an outer pocket to increase storage space.
Handlebar bags, including Siroko models, are made of resistant and water-repellent materials to protect the interior in case it gets wet. Another practical functionality that Siroko's bag has to offer is being detachable. It has an extra shoulder strap, perfect for off-bike use, so that you can carry it with you when you park the bike.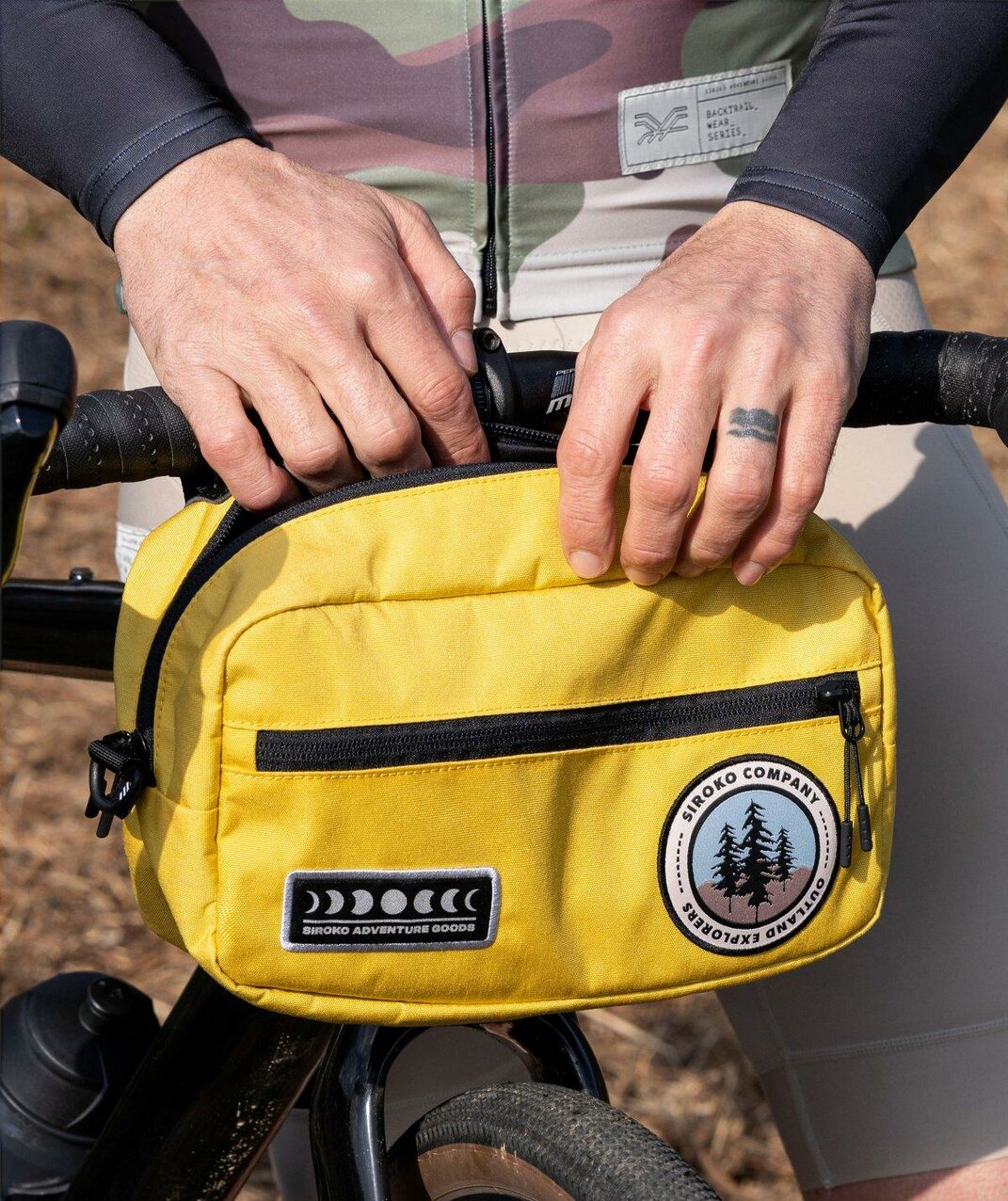 What different uses does a handlebar bag have?
Keeping in mind that its main function is to carry your items, we'll show you a few examples that could help you see how useful this bag can be:
Are you a photography enthusiast and enjoy taking pictures with your phone or a camera when you go out for a ride? This bag allows you to keep your phone or camera well protected and easily accessible. You also get the right amount of space to keep other kinds of accessories like a small tripod, a camera lens, extra batteries… Another advantage is that, if you sweat a lot, your phone or camera is better protected against humidity than it would be inside the pockets of your jersey.
Do you use your bike to commute? If you don't need a big backpack, our Siroko handlebar bag is just right for you to keep your lunch, some fruit and a sandwich, aside from all your personal items. You can even fit a rain jacket in case it rains on your way to work or back home.
Are you not fond of saddle bags but still want to carry all the essential tools with you in case of breakdown? Well, in Siroko's handlebar bag you can fit: a mid-sized pump, two or three spare inner tubes, a multitool, food for the ride, your phone, a pair of gloves, a pair of arm warmers, and you'd even have some space left if you keep all the items well-organized inside. Say goodbye to overfilled jersey pockets!
These are just a few examples so that you can get an idea of what you could use this item for. However, if you usually go on 2-3 hour outings on well-known roads, then maybe you'll be good to go with just a saddle bag or a tool bag.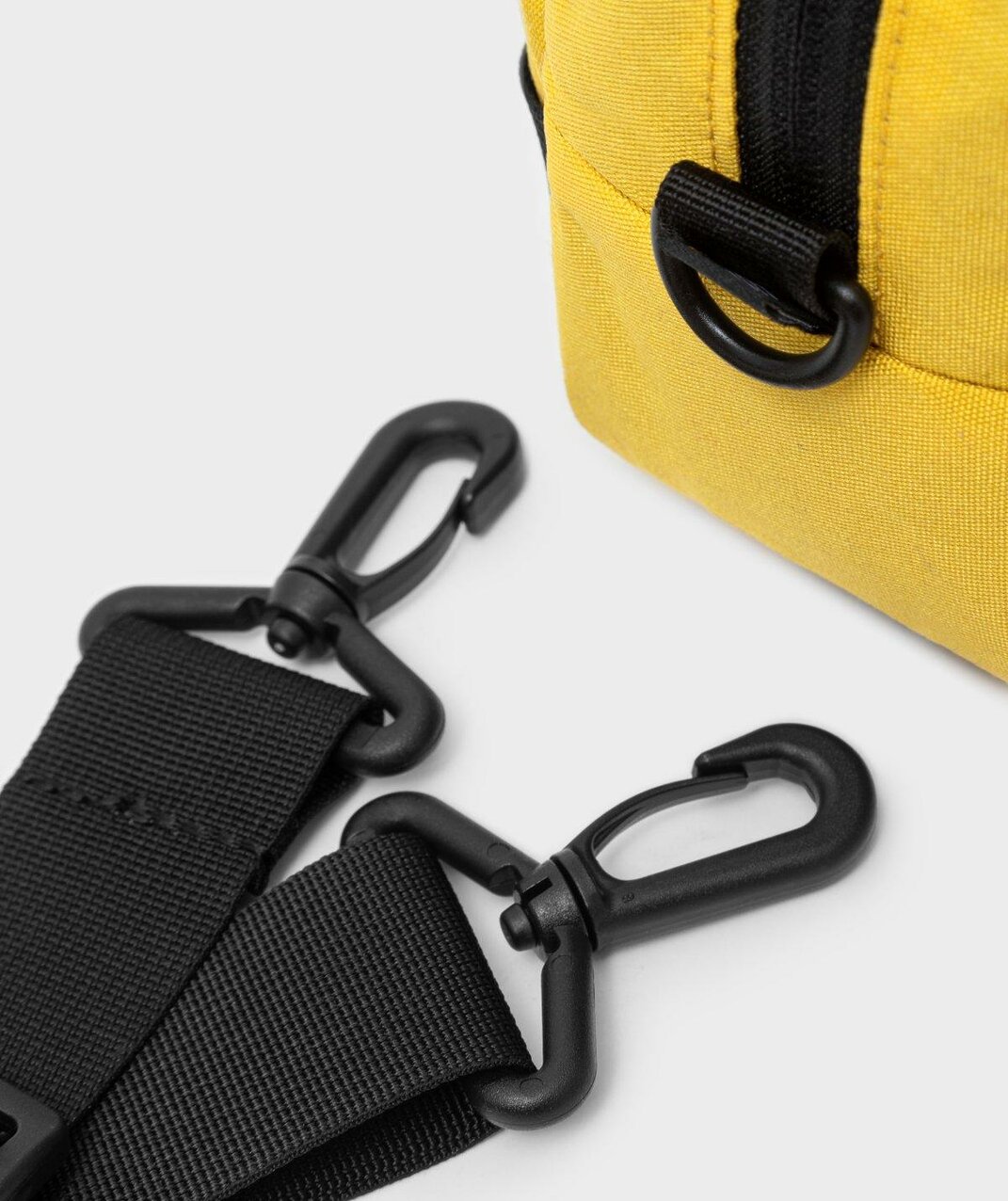 Pros of a handlebar bag
Easy access: This bag is placed in a convenient and accessible spot for your hands and your eyes. This allows you to easily grab anything you need without having to stop mid-route or hop off your bike.
Extra storage space: You can bring more things with you than usual, or simply free storage space from other compartments in the bike or the clothes you're wearing, where you would usually keep snacks, water, extra clothing, tools, spare parts, the phone, keys and more.
Safety: Some bags, including Siroko's, feature reflective detailing to improve your visibility in poorly-lit areas. They are also a safe place to keep your belongings thanks to their many zippers and the option to easily detach the bag and take it with you as a shoulder bag using the extra strap.
Protection: Most handlebar bags are water-resistant or waterproof, which also protects your belongings from the rain and your own sweat, as we previously mentioned. Plus, in case of fall, your items will be better protected than they would be inside the pockets of your jersey.
Cons of a handlebar bag
Incompatibility: Depending on the bike's size and model, as well as the structure of the bag itself, it might not be compatible with the bike's handlebar. This is why, before purchasing, you should consider the space available around the handlebar and the front of your bike.
Gets in the way of brake and gear cables: If your bike has mechanical shifting and the gear cables are all over the place, unattached to the handlebar, it is very likely for the bag to interfere with the functioning of the brakes and shifting. V-brakes and cantilever brakes do not work well with handlebar bags, especially medium and big sized ones.
Hinders or limits the use of GPS and lights: Depending on the size of the bag and the type of mount your GPS and lights have, it can be challenging to correctly install it on the handlebar. In some cases, it might also force you to adjust the position of the lights and the cycling computer. Fortunately, most types of mounts are compatible with Siroko's bag.
Affects handling: Having an extra weight at the front while riding affects bike handling. The heavier the weight, the more challenging it'll be to turn and brake. But don't worry: as long as you don't fill the bag with heavy lead, you won't really notice the weight of your bag as the items inside it are usually lightweight.
Greater aerodynamic resistance: If you're concerned about speed, then a handlebar bag is probably not the best choice for you.
Aesthetic: Visually, a bike with a handlebar bag is not very aesthetically pleasing. However, if it'll improve the riding experience for you, then you shouldn't worry about the looks.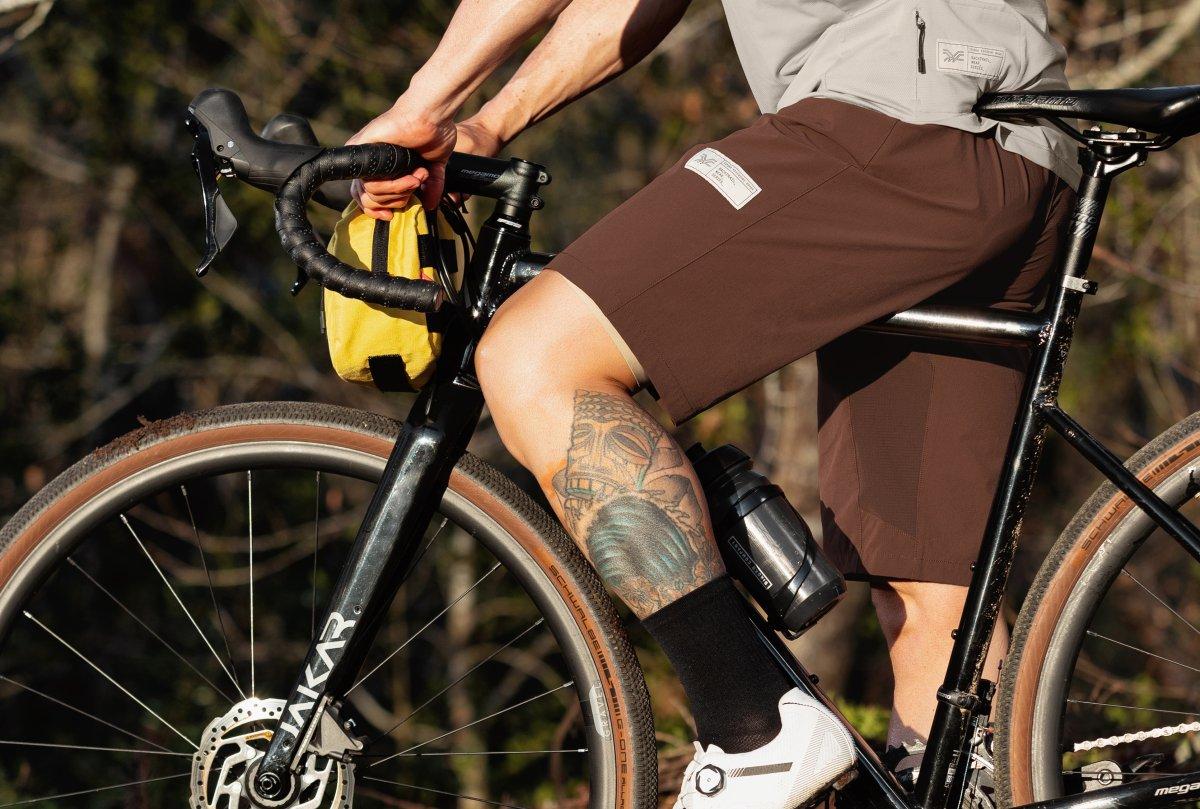 In a nutshell, before you purchase a handlebar bag, you should keep in mind what type of cycling you practice and what type of outings you usually go on. If you do believe you need one, then you should look at its size and characteristics and make sure it is compatible with your bike, as well as all the other accessories you may have at the front. Once you have the ideal handlebar bag, it'll become an essential item for you, as it is quite versatile and useful. Our Siroko handlebar bag is available in black and in yellow. It is easy to install and very practical, both for long rides and commuting to work. A multipurpose accessory you can make the most of.