If you want to keep cycling when the weather gets worse, you'd better have a water-resistant jacket like Siroko's J2 at hand because we've designed them not only to keep you dry when it rains or the roads are wet, but also to protect you from the cold wind or air on a long descent.
There are specific models for men and women and they serve as this third, water-resistant layer we talked about in our article on how to protect your core. With the right combination of base layer and mid-layer, the J2 can be worn all year round in a wide range of temperatures and weather conditions. This great versatility and utility is achieved by the fact that Siroko J2 jackets are packable and compact, so you can carry them "just in case" in your jersey or jacket pocket.
Fabric
J2 rain jackets are made of 100% nylon with a water-repellent outer coating and an inner polyurethane membrane that makes them waterproof up to 10,000 mm water column.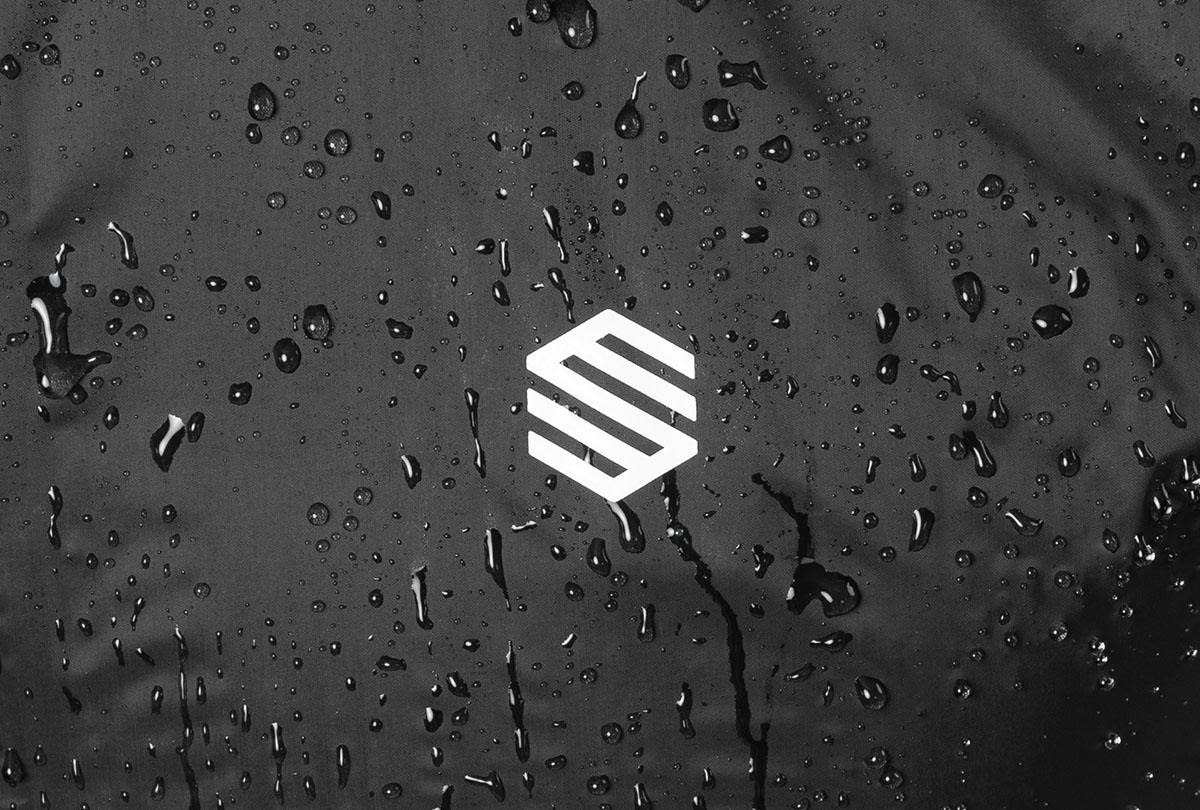 "Nylon, the stuff that women's tights are made of?" one might ask. Yes, and also ballistic nylon, an extraordinarily strong fabric, one of the most widely used base materials for sportswear. Originally and molecule-wise, nylon is not "waterproof", but it is made water-resistant through production techniques and external coatings.
Cut and Design
J2 women's jackets have a different cut than men's jackets. This provides a better fit to the female and male body. It is not recommended for a woman to wear a men's rain jacket or vice versa, as the fabric is not very elastic. However, if a female cyclist wants a men's model or the other way around, they should simply take their measurements and check the sizing guide to see if it will fit.
In fact, as we always recommend, it is essential that any cyclist, male or female, take their body measurements and check the sizing guide for each garment before making a purchase.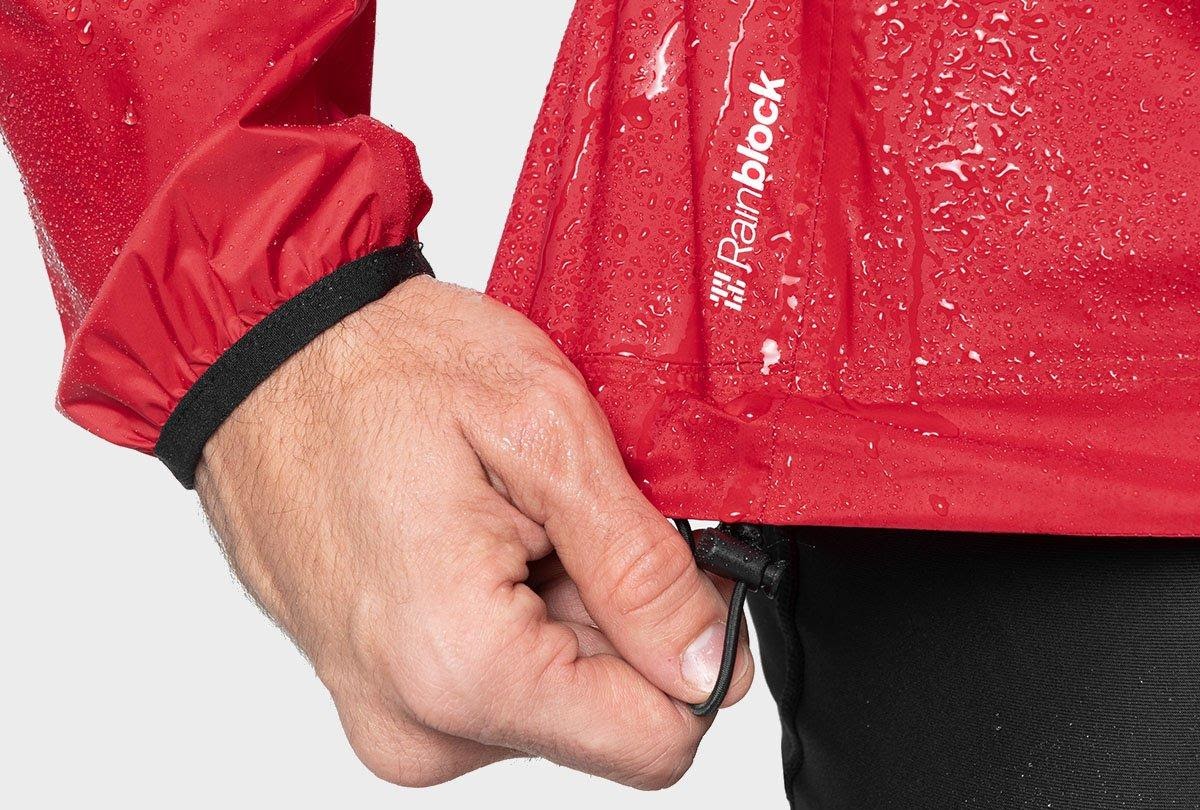 In terms of design, the sleeves are long enough so that when you stretch your body to hold the handlebars your arms don't get out and uncovered. The cuffs are finished with a highly elastic rubber band that allows you to put on or take off the jacket, and at the same time guarantees a perfect fit at the wrists to keep the water out.
The rear panel is longer than usual to protect the entire lower back and buttocks from the water splashed off the wheels. The front panel is slightly shorter in order to avoid creasing and annoying fabric flapping during the ride. However, we must point out that rain jackets are not the best garment to optimize our drag coefficient.
Collar and Waist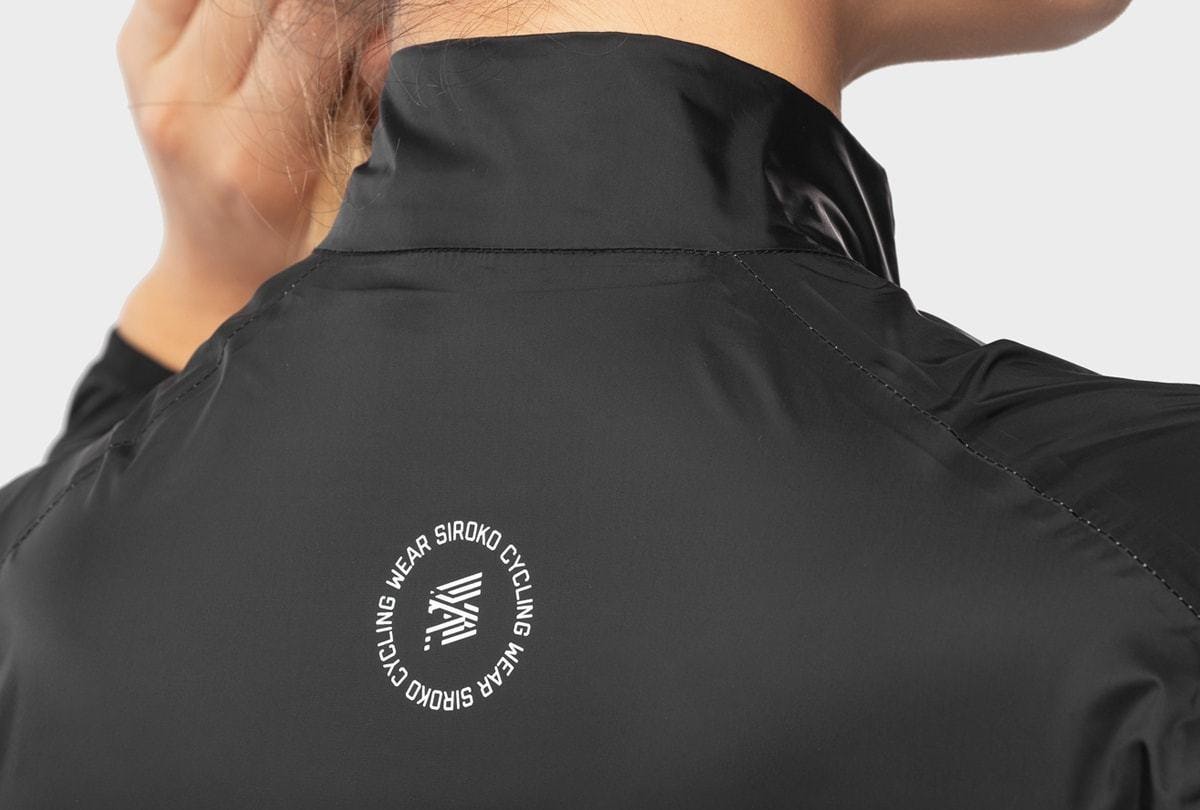 The collar is raised to add extra protection and keep water out. Waterproof fabric is useless if the rain gets in through the top.
The rain jacket can be worn loosely or it can be tightened at the hem with an elastic drawstring. This way, in addition to adjusting it to rider's liking, we achieve two more things:
Better thermal insulation or ventilation. If we want to prevent air from entering, we simply tighten it, and if we want to let some air in, we loosen it.
Easier access to jersey or winter jacket pockets. To achieve good water-resistance and avoid unnecessary openings and gaps, J2 jackets do not have their own pockets or access to pockets of the garments underneath. That is where the elastic drawstring comes in handy. By releasing it, you can reach underneath or pull up the rain jacket to grab a bar or gel.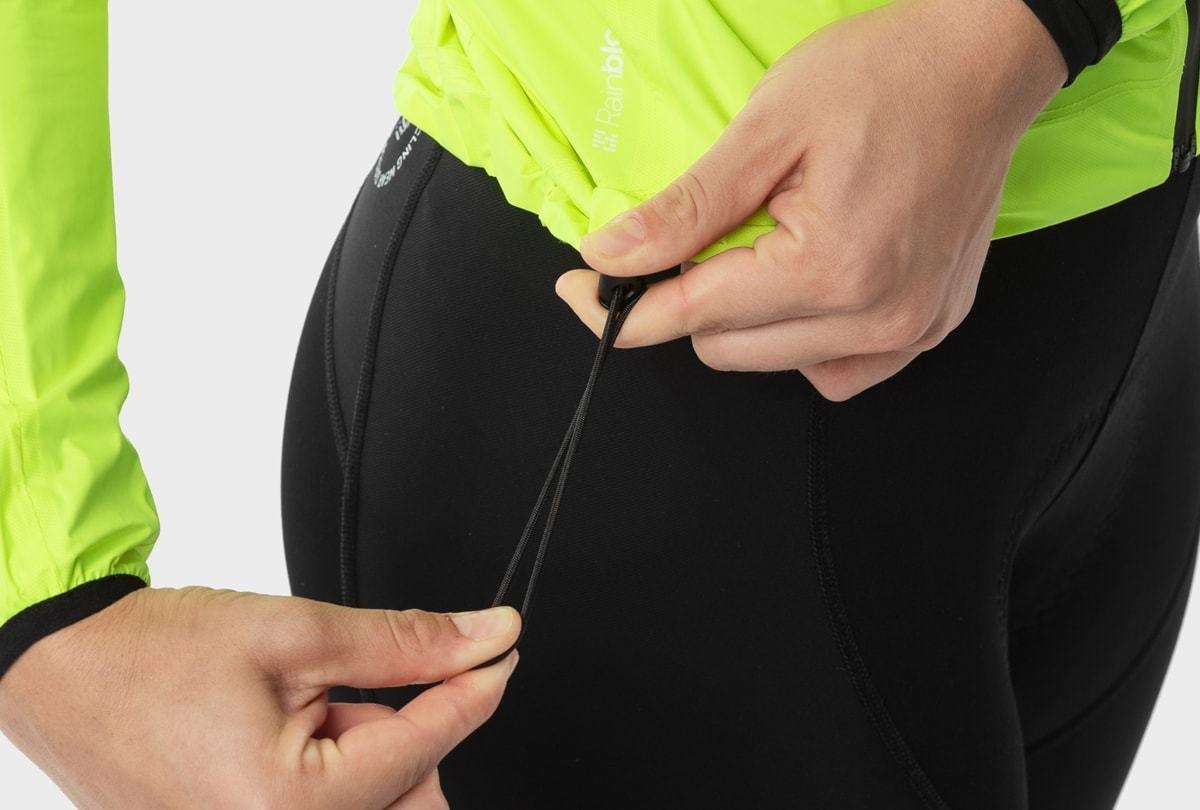 Sealed zipper and seams
Water seeps through every little gap. That's why a good rain jacket should have both the zipper and the seams sealed, as is the case of Siroko's J2.
Reflective detailing and laser-cut perforations
Reflective detailing is always important, but even more so on a water-resistant garment, often used in times of the year with limited hours of sunshine and when we tend to ride in low light conditions. All J2 jackets have reflective detailing on the lower and upper back, and on the front logo. For some extra visibility, check out the fluorescent models for women and men.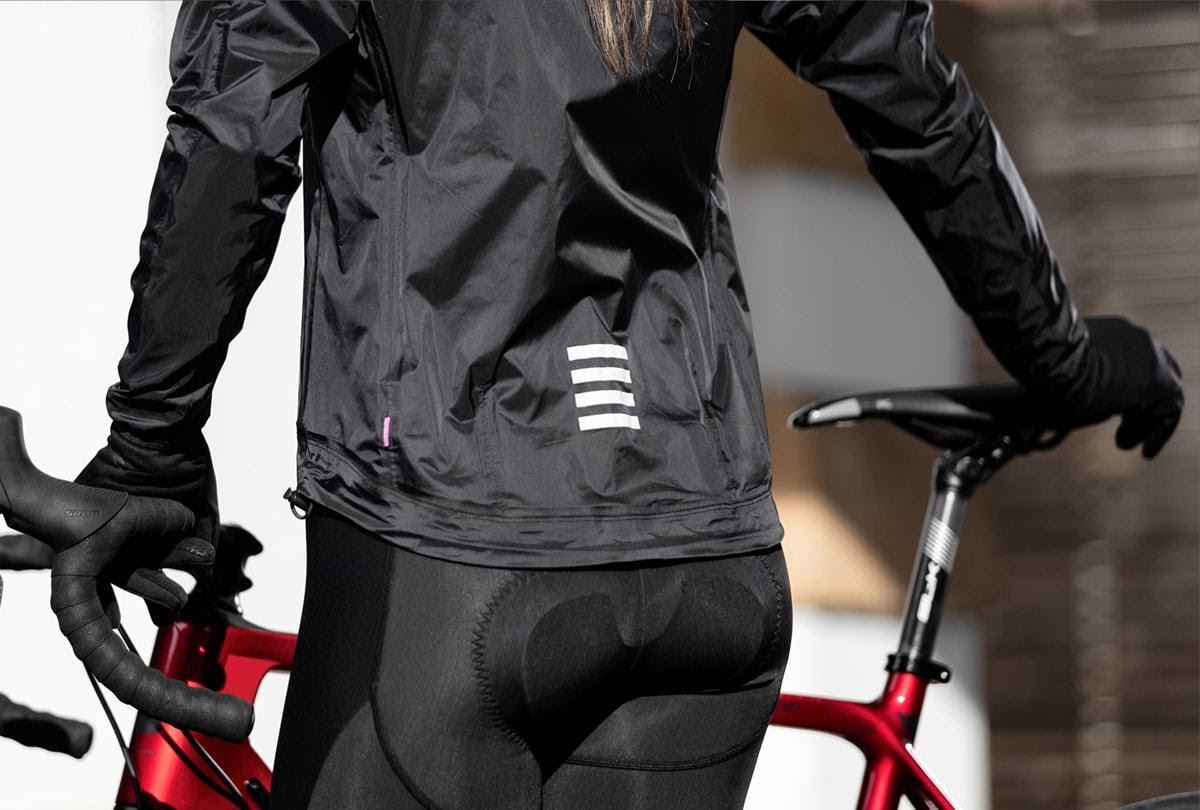 To improve air circulation, our rain jackets feature perforations in the underarm area to prevent the condensation of water vapor caused by our body heat.
Washing
Nylon is a resistant material, but the external water-repellent coating is not so durable. This is why you need to care for and wash your rain jacket properly. We recommend washing your J2 by hand, especially if there is road mud and grit on it.
We know that when we get home after cycling in the rain, the first thing we feel like is a hot shower. Use this opportunity and get into the shower with your clothes on. This way, as you take off your clothes, you can wash them or at least remove the heavy dirt. The rest of the equipment may require a spin in the washing machine, but once your rain jacket is clean, just shake it out in the shower to remove excess water and let it dry. This is the best way to extend the life of the outer coating. And when it loses its water-repellent properties, you can restore them by applying one of the many waterproofing products available on the market.
These are all the features of Siroko's J2 rain jackets. It's a packable and compact water-resistant garment that comes in handy more often than you'd think, so it's always worth having one in your pocket. Especially if you go cycling without checking the weather forecast or if you go out hoping that the storm has passed. Also, if you're that kind of cyclist who likes to experience rain and mud, but not necessarily from your couch, watching Paris-Roubaix 2021.