Gravel? What is that? To put it simply: an increasingly popular and enjoyable form of cycling. Many cycling enthusiasts think it's a fad, pure marketing aimed to sell more bikes, something that has been around since the first modern bicycles. And they are probably right, but thanks to Gravel many people find motivation to get on a bike and start pedaling – something that can be very beneficial for our health and for the condition of our planet.
"Every time I see an adult on a bicycle, I no longer despair for the future of the human race" – H.G. Wells
This quote from the British writer captures the hope and symbol of freedom that the bicycle boom became at the end of the 19th century. Until then, two-wheelers were the domain of the wealthy. Everything changed in the last decade of the 1800s, as technological advances led to the development of the first modern, affordable and safe bicycles. Surely many people also thought it was a fad, and they were wrong. H.G. Wells beautifully portrayed the social changes brought about by the bicycle in a novel that is a must-read for cycling and bike enthusiasts: The Wheels of Chance.       
This time travel in Wells' Time Machine brings us to a question that has a lot to do with gravel biking. What were the roads like at the end of the 19th and beginning of the 20th century? Certainly not the way we know them today. Asphalt was nowhere to be seen and roads were a combination of gravel, dirt, stones… basically, a bit of everything, in better or worse condition and more or less bike-friendly. We must also remember that the Tour, the Giro, the Vuelta and the great classics were held (some of them are up to this day) on gravel, dirt, cobblestone roads for years. So indeed, gravel had already been invented, it is a new version of the original cycling. 
Over the last few years that original spirit has been brought back and rekindled thanks to all the technological advances in bicycles, components, equipment and clothing. Just as the developments of the Wells' era allowed for safe bicycles that brought about great changes, today's cycling industry has created a multitude of products for the adventurous riders to enjoy gravel biking.
At Siroko we're not making bikes for now, but we do make cycling clothes and we know that the performance of a pair of good bib shorts or a good cycling jersey can make all the difference between an uncomfortable experience and an enjoyable one: from never again to tomorrow again. That's why our cycling clothing is all about maximum comfort and the best fit for all circumstances and for all budgets. Since we are talking about Gravel, let us give you three examples of jerseys whose design and naming have been inspired by this new form of cycling: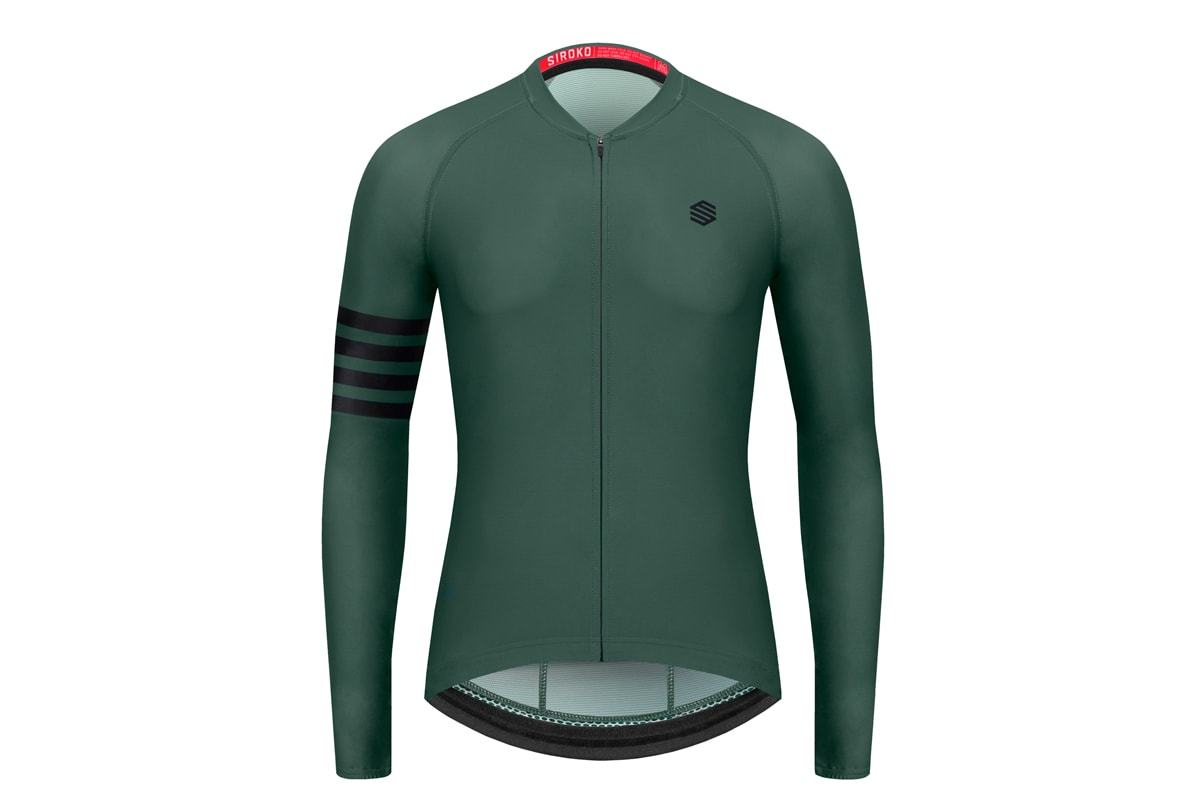 Let's start with this neat green jersey with black stripes on the right sleeve and camouflage pattern on the rear pocket area offering three classic rear pockets plus one zippered pouch. The pockets have reinforced seams and finishes, with plenty of room to carry all your essentials. Green is a very practical color when it comes to mud and dust on the roads, so that's one less thing to worry about. This long sleeve jersey can be worn with just a thermal base layer or over the short sleeve jersey hereunder.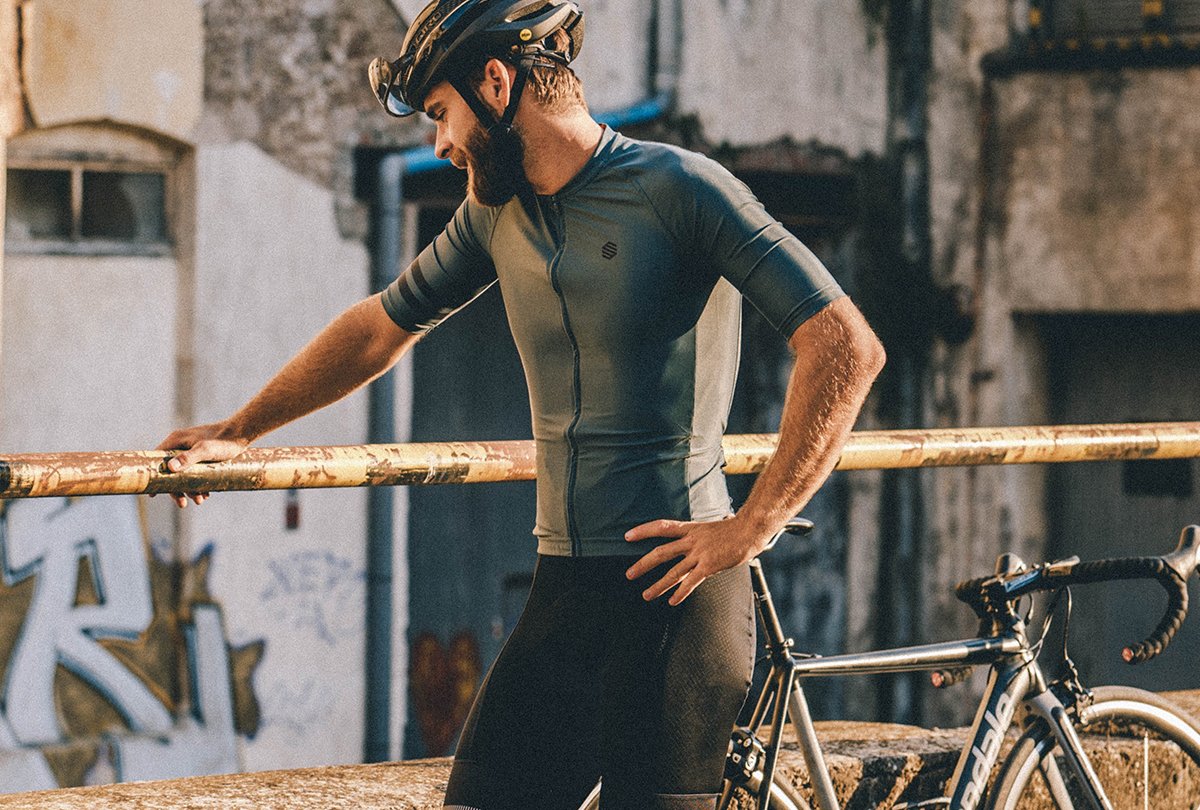 The twin brother of the previous one. Same performance and features but in a short-sleeved version. If you wear both jerseys and black bib shorts you'll get a stylish combination that allows you to face the temperature changes of a long day on roads that can be as dirty as they are fun. Check out how great it looks with a pair of black bib shorts.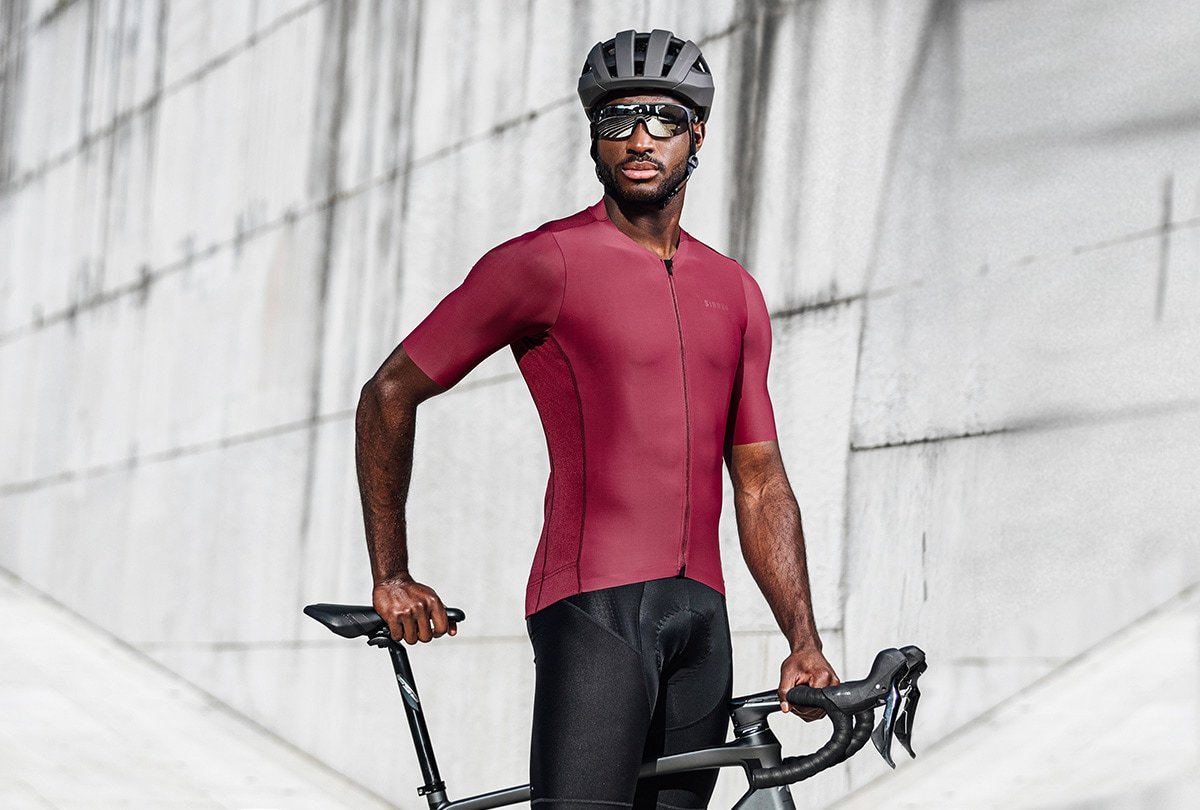 Gravel biking is not only adventure but also competition. Dirty Kanza is the old name of a series of famous Gravel races (now called Unbound Gravel). They are held in the United States and attract a wide range of riders, from Gravel enthusiasts to professional cyclists from teams such as Education First. Our Siroko SRX collection cycling jersey is up to the task: extremely lightweight and highly elastic fabric for a perfect fit, optimal breathability and comfort that makes you forget you're wearing it. If the maroon one doesn't appeal to you and you prefer the green, like the two previous ones, here it is.Now that you have seen three gravel-inspired jerseys, perhaps you would like to find out what Gravel bikes are actually like and what differentiates them from other similar types of bicycles.
What is a gravel bike like and how is it different from a road bike?
In addition to disc brakes and tubeless tires, a Gravel bike usually has a comfortable geometry, similar to an endurance road bike, designed for long rides and a lot of time on the saddle.
It also has a very characteristic road handlebar that widens as it curves downward, the sides pointing outward, which offers more stability and control.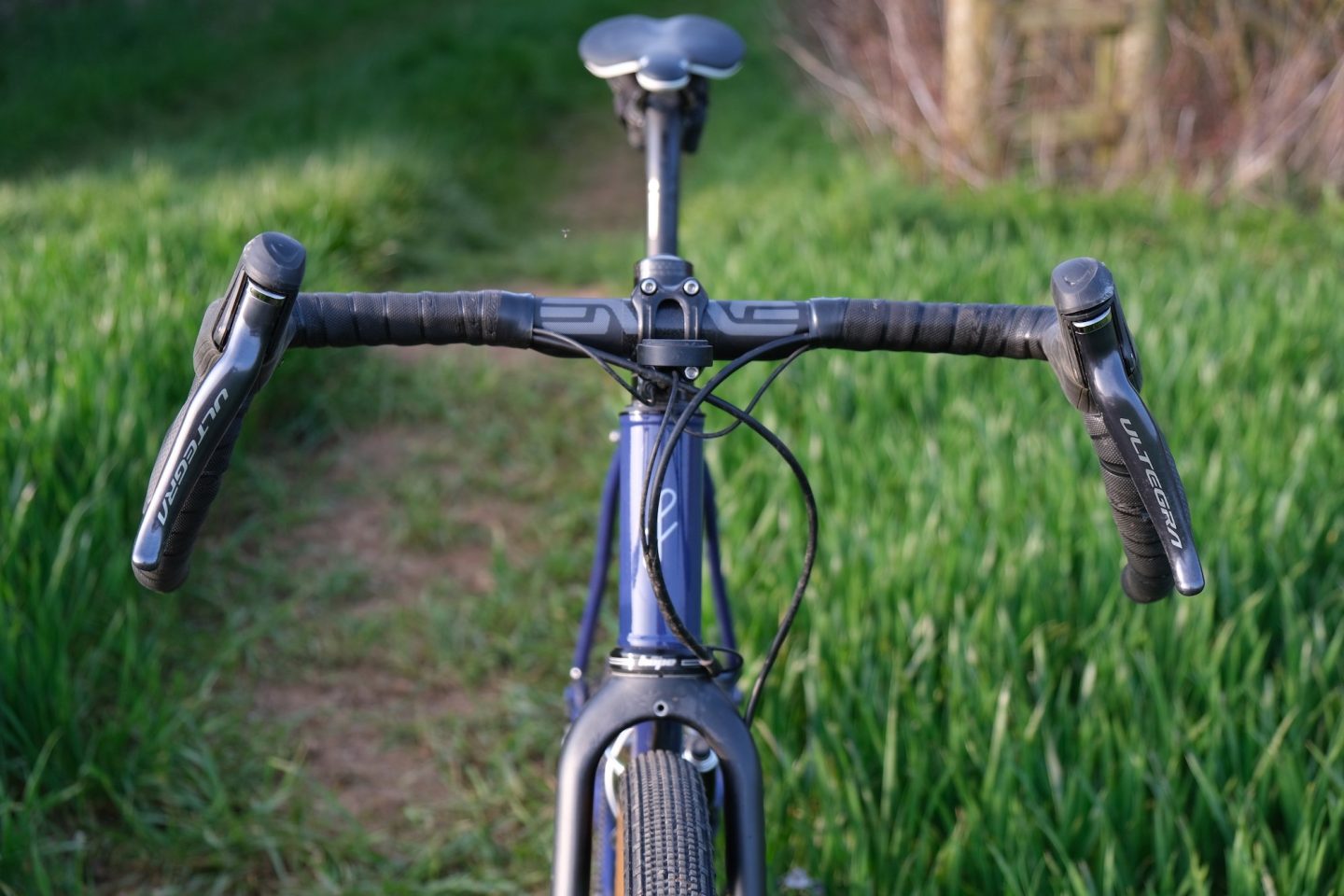 The tire clearance is larger than on a road bike to allow the use of wider tires. This provides more comfort as well as more possibilities to face more difficult terrain.
Just as hybrid bikes (a mix of a road bike and a mountain bike) designed for bike touring, Gravel bikes also offer the possibility of adding mudguards, panniers, seat bags and more than two bidons – something that the vast majority of road bikes do not have.
Finally, the range of gears is different from that of a road bike, in order to be able to ride on more challenging terrain than asphalt. However, this is not always the case and we can also find gravel bike models with the same gears as road models.
You can even find gravel models that look like mountain bikes without suspension and with road handlebars. All this makes a gravel bike both similar and different from the rest since it combines the features of different styles.
Gravel Bike vs Cyclocross Bike
The main difference is the cyclocross bike geometry. The CX bike is designed for a competition that lasts about 1 hour. Maximum effort with constant changes of pace, tight corners, jumps, sand, mud, shouldering the bike…Hence the design is geared to those needs: a cyclocross bike has a larger head tube angle to make the steering more reactive. On a gravel bike the angle is smaller to make it more stable.  
To achieve such stability, the wheelbase on a gravel bike is longer than on a CX bike and gravel bikes tend to have a sloping top tube, while a top tube on a CX bike is usually straight.
Finally, a cyclocross bike has a slightly smaller tire clearance than a gravel bike because the Union Cycliste Internationale (UCI) does not allow tires wider than 33 mm in CX bikes.
As you can see, a gravel bike combines elements and features from other bikes. If you already have a bike, feel free to make some modifications and adapt it to your needs. That's the way it's always been done. It's a matter of attitude and willingness to explore unknown terrain.  
If we go back in time to the late 70s of the 20th century and look at the beginnings of mountain biking, we'll see the same desire to try new things. At that time there were no bikes or equipment for MTB. We had to adapt what we had and handcraft new components to invent a form of cycling that is now extremely popular.  
Those pioneers did not have the backing of the industry, at least at the beginning. But Gravel does. Is that a bad thing? No, quite the opposite. It is a way to encourage more people to ride a bike because it will be easier for them to find solutions that adapt to their needs. That's why MTB bike models were created and now gravel models are being developed. Because not all needs, problems and roads are the same, and the desire to explore and try new experiences, exactly what the creators of MTB did, is inherently human.