One thing is guaranteed at the beginning of each new cycling season: the desire of cycling enthusiasts and cyclists themselves to check out the new kits of the professional teams. Even amateur teams, clubs and local cycling groups join this festival of colors with their clothes and accessories to start the year full of excitement. As soon as the new team kits are revealed, social networks get full of photos and everyone starts commenting on the success or failure of the designs. It's all a matter of taste.
Siroko also joins in this celebration by adding new colors for the spring-summer 2022 collection. We are expanding the chromatic line of jerseys, bib shorts, vests and socks, offering you more options and opening up even more possible combinations. Now, let us guide you through the new shades and tones and give you some ideas on how to mix and match the garments. Everyone has their own taste and style, but we're here to give you a hand.
SAY NO TO GREY DAYS, SAY YES TO GREY BIB SHORTS AND JERSEYS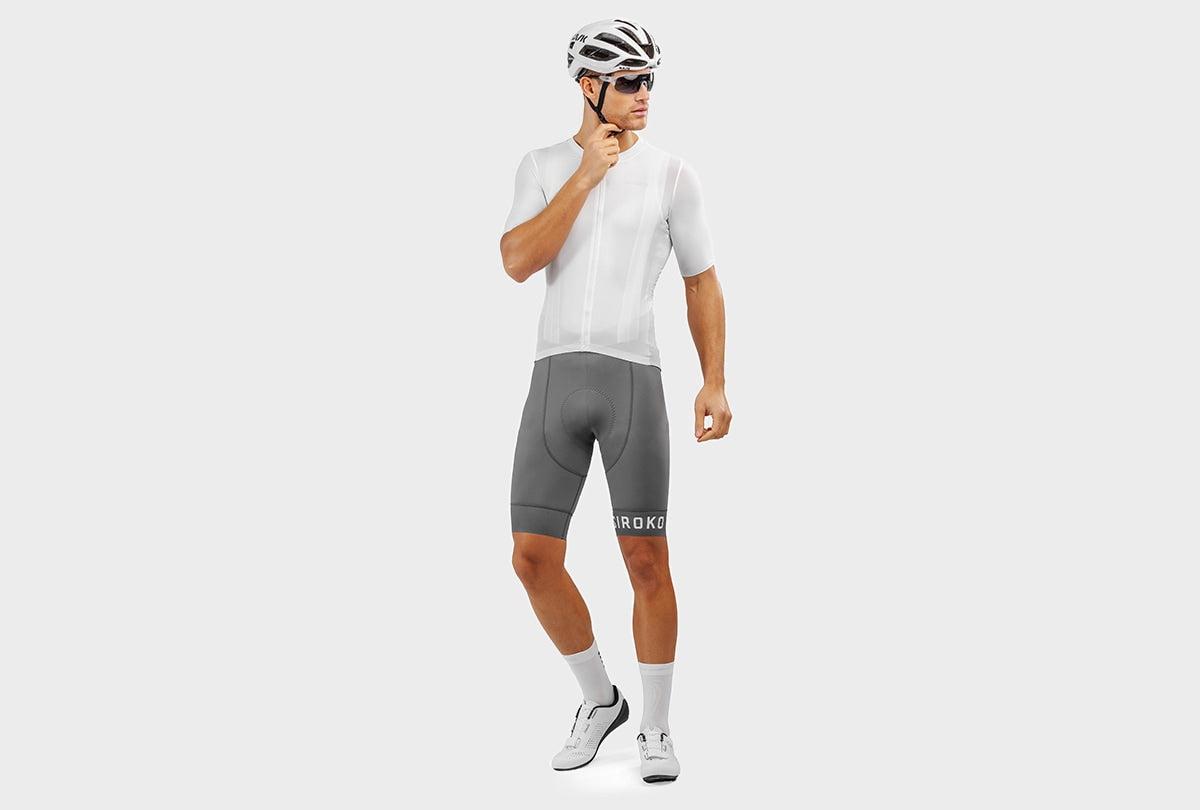 Pictured above, you can see the new BX Fassa bib shorts in grey with white details and white suspenders. This color on the bib shorts is the new black as it can be combined with almost any color jersey and matching socks. The M2 Yorkshire jersey and black socks instead of the white ones in the photo above would also look great. The same goes for cyan or olive green jerseys and socks. You can even go one step further and add vivid orange or violet jersey and socks.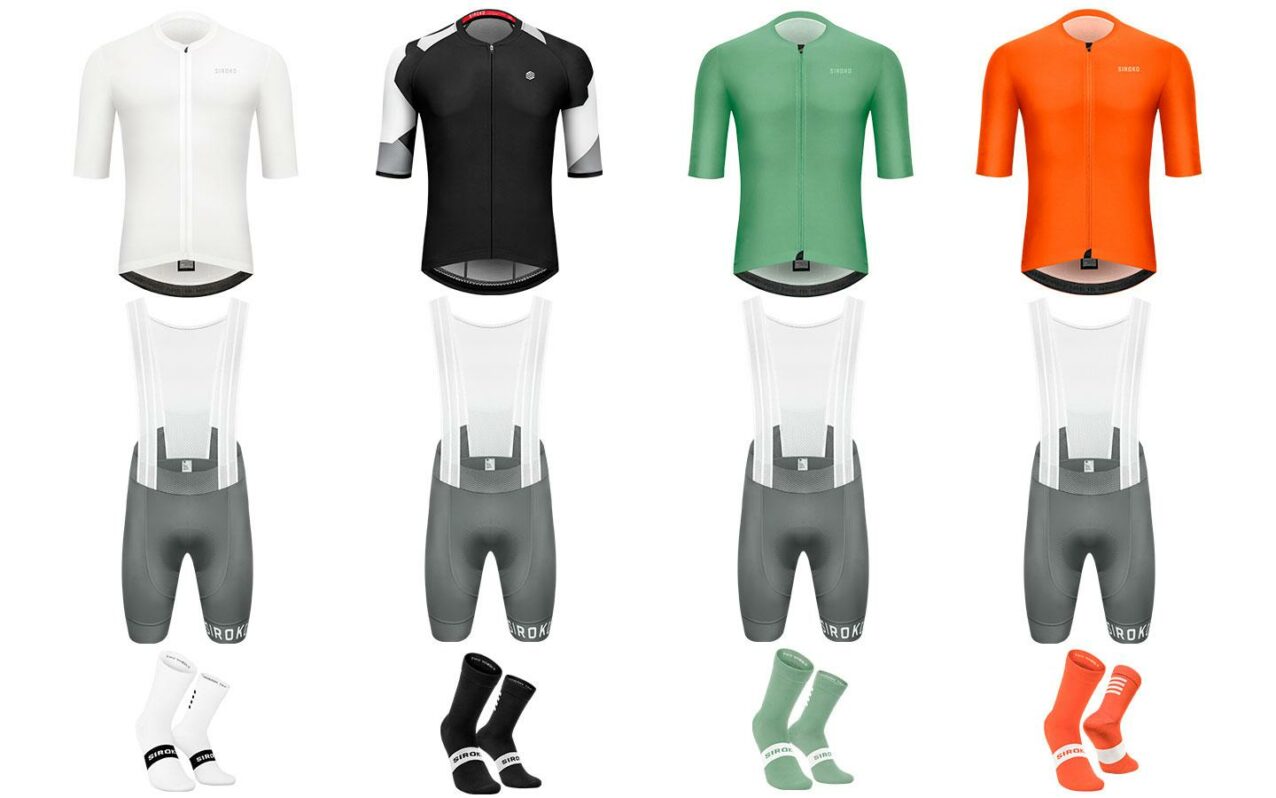 The SRX Pro Climb jersey is now available in pearl grey. It looks great combined with black bib shorts and socks, but you can also wear it with grey bib shorts plus coral or bubblegum pink cycling vest and socks for a contrasting look. 
BLUE BLOOD
The new BX Umbrail bib shorts give navy blue enthusiasts the possibility of mixing it up a little by adding an option that is just as elegant as black but much brighter. You can become a true blue-blooded Prince Charming in a blue jersey and socks but you can also match it with a white jersey and socks or with the new SRX Pro Climb pearl grey jersey plus blue socks. All of these are excellent outfit choices, just remember to keep in mind the color of your cycling shoes.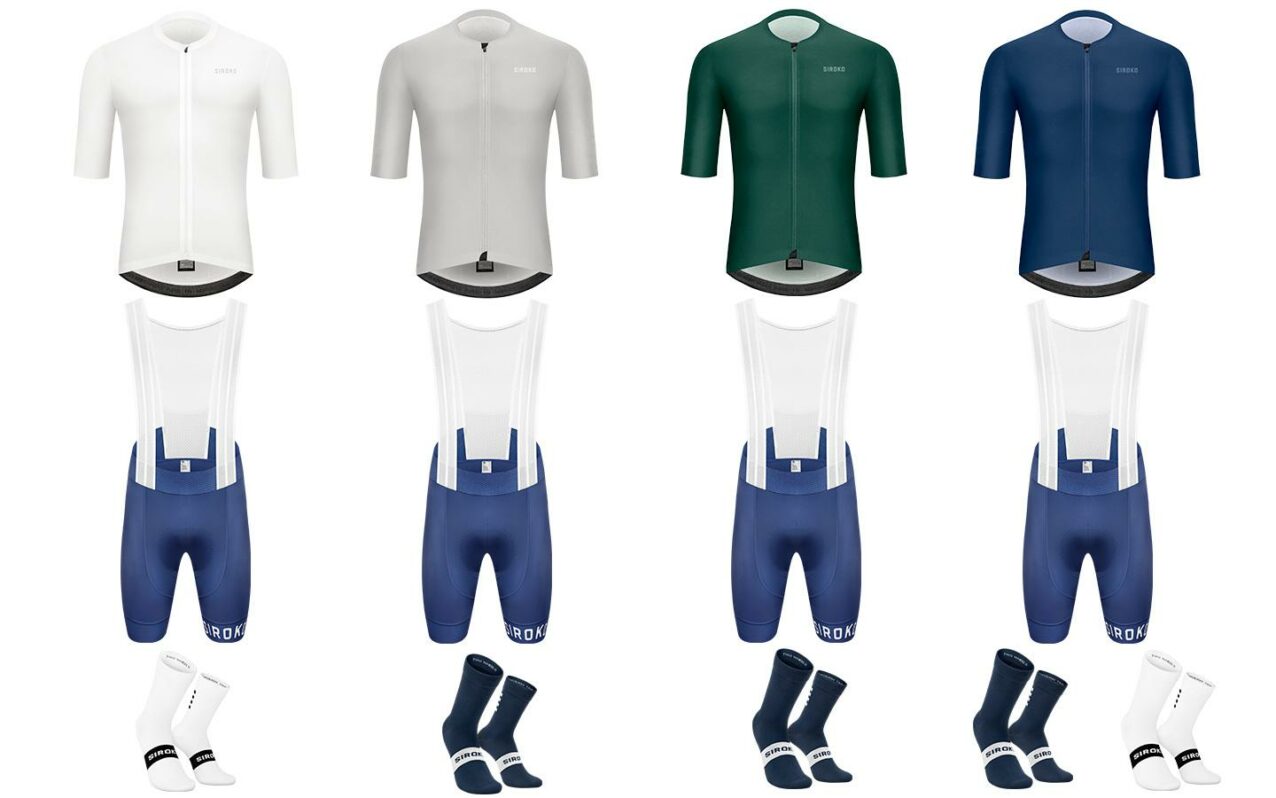 We also have cyan jersey, vest and socks. The three together matched with the aforementioned grey bib shorts is one of the many possible outfits. Take a look at some other options in the photo below.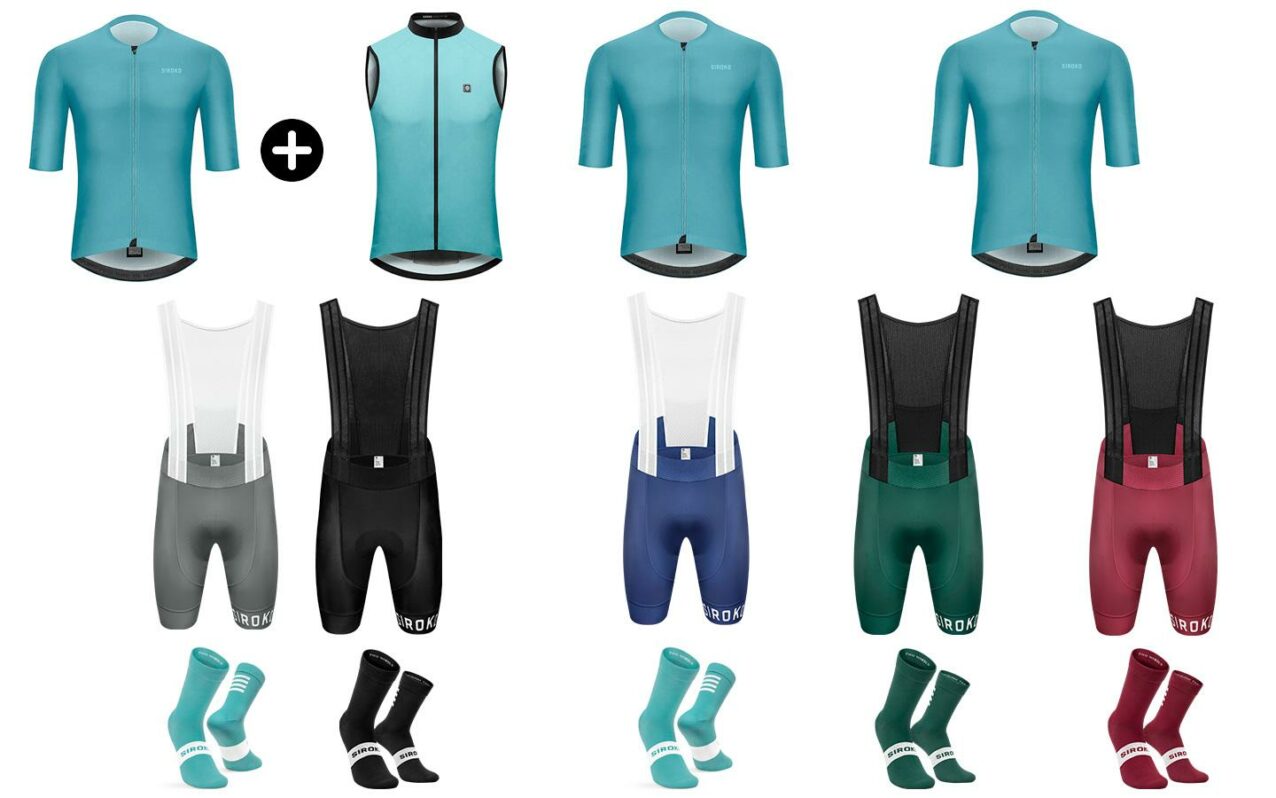 THERE IS A SHADE OF RED FOR EVERY CYCLIST
As Audrey Hepburn said: "There is a shade of red for every woman" and boy was she right as the variety of shades of red is truly exciting. This new season at Siroko we are adding 3 new shades: terracotta, coral and copper red. The first one can be found in the new SRX Pro Rossfeld jersey. The coral is available in vests and socks, while the copper red adds to the extensive list of monochromatic designs of the V1 vests.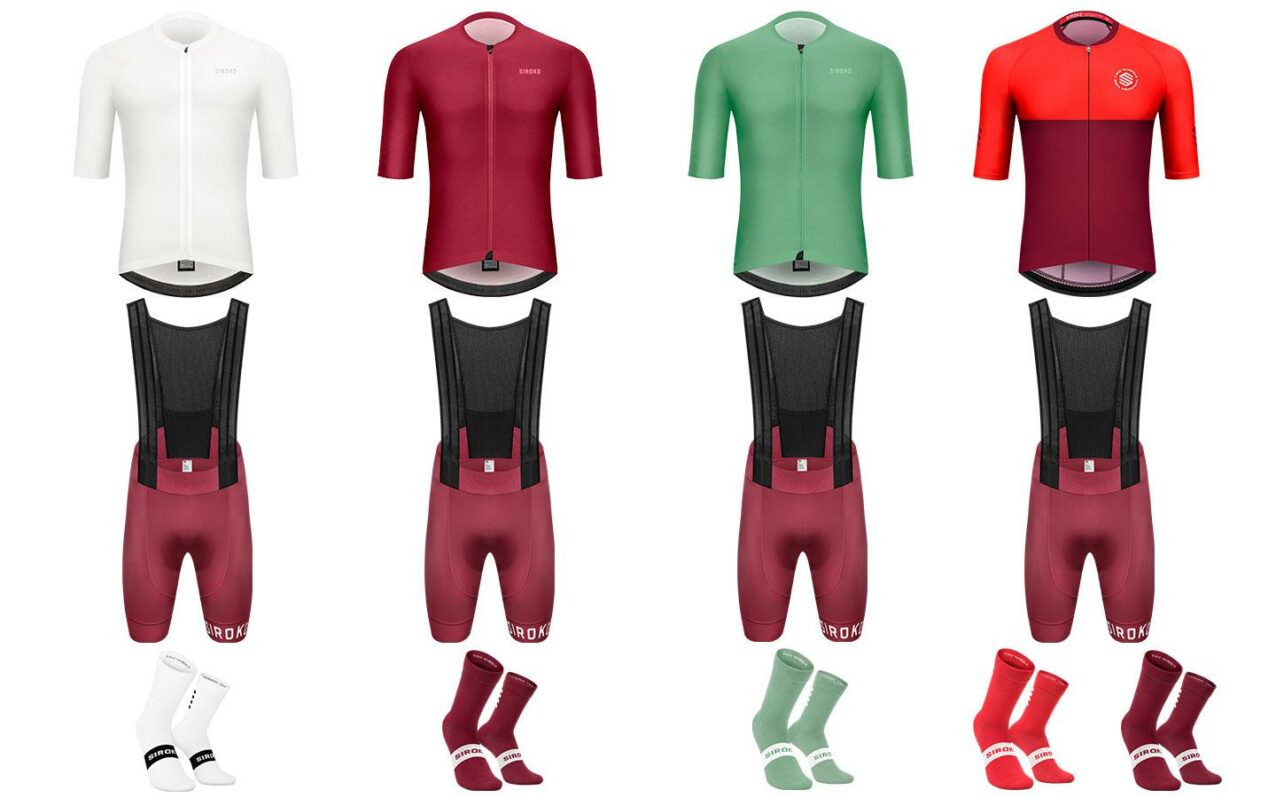 In addition, we have expanded the color range of the BX bib shorts with the Bionaz maroon style to match the SRX Pro Dirty Kanza jersey in the same color, as well as the white SRX Pro Ardiden, olive green SRX Pro Stage and maroon/red M2 Coppi.
IT'S EASY BEING GREEN
With the new BX Oberwald bib shorts, SRX Pro Stage jersey, V1 Melbourne vest and S1 Sa Calobra socks, we might have to disagree with Kermit the Frog because being green just got a whole lot easier, both on the inside, with the eco-friendly green spirit that most cyclists are known for, and on the outside. Here are a few ideas so you can combine the new bib shorts with different colors.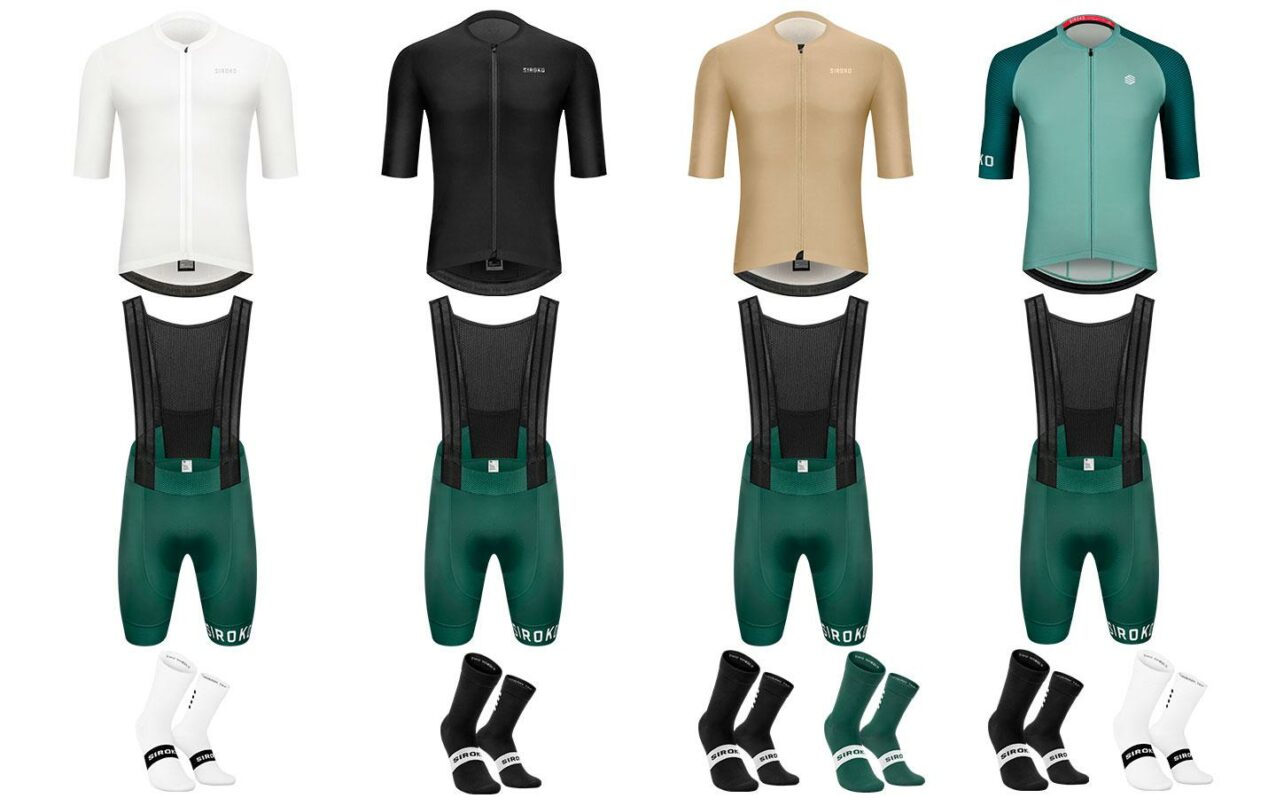 From left to right: SRX Pro Ardiden, SRX Pro Hightech, SRX Pro Somport and M2 Tirol. 
MORE COLORS, MORE OPTIONS
In addition to the four colors mentioned so far, we have also added two new shades (beige and plum) as well as bubblegum pink socks to match pink jerseys or jerseys with pink elements in their design. The beige is available in the SRX Pro Somport jersey and the V1 Foraker vest. Plum can be found in the V1 Col cycling vest.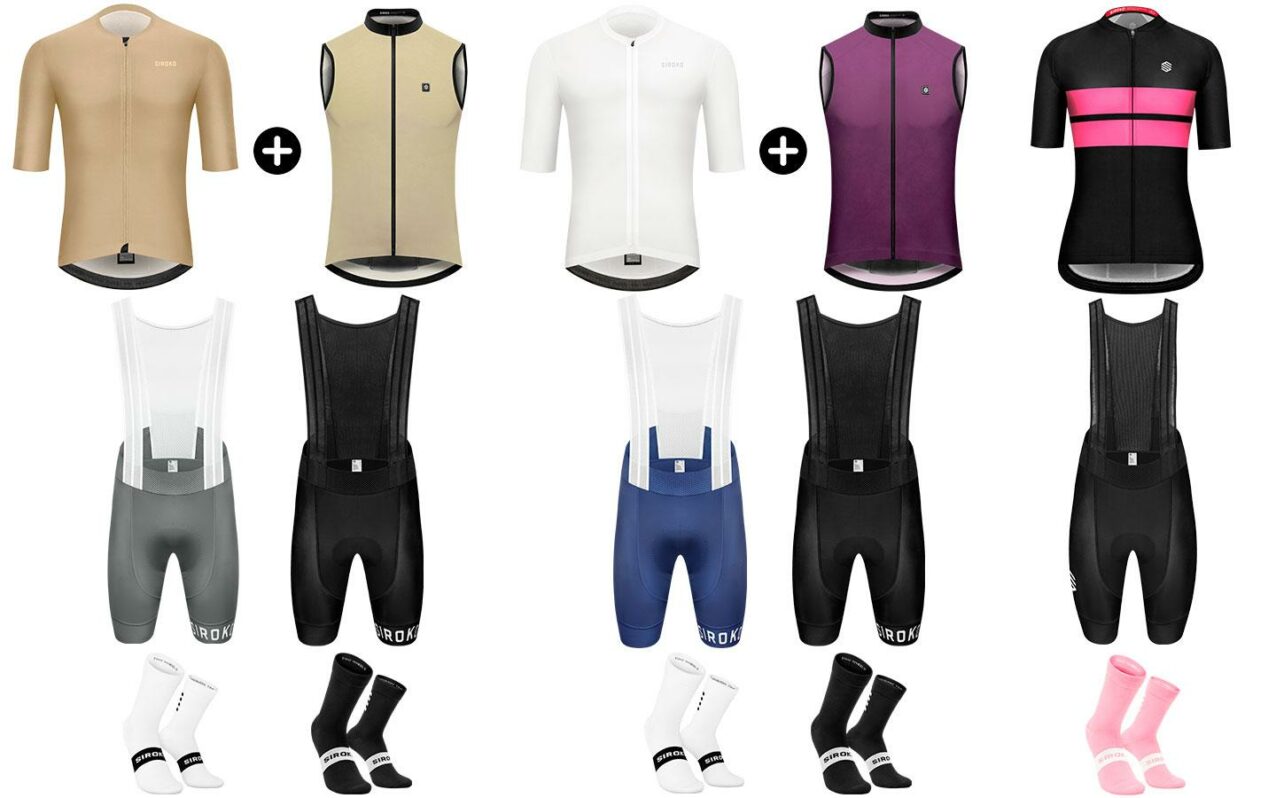 Last but not least, two new and important garments from the SRX line: The SRX Ultra Warm windproof vest that we have already reviewed in detail, and the new SRX Pro Race cycling mitts with Hybrid Cell System technology by Elastic Interface®. With all the aforementioned colors and these two garments there are even more awesome outfit options for you at hand. Enjoy the ride!